In this lesson on who is Elizabeth in the Bible. We will explore some amazing things about this woman of faith and her role has John the Baptist mother. I hope you enjoy the Elizabeth bible study.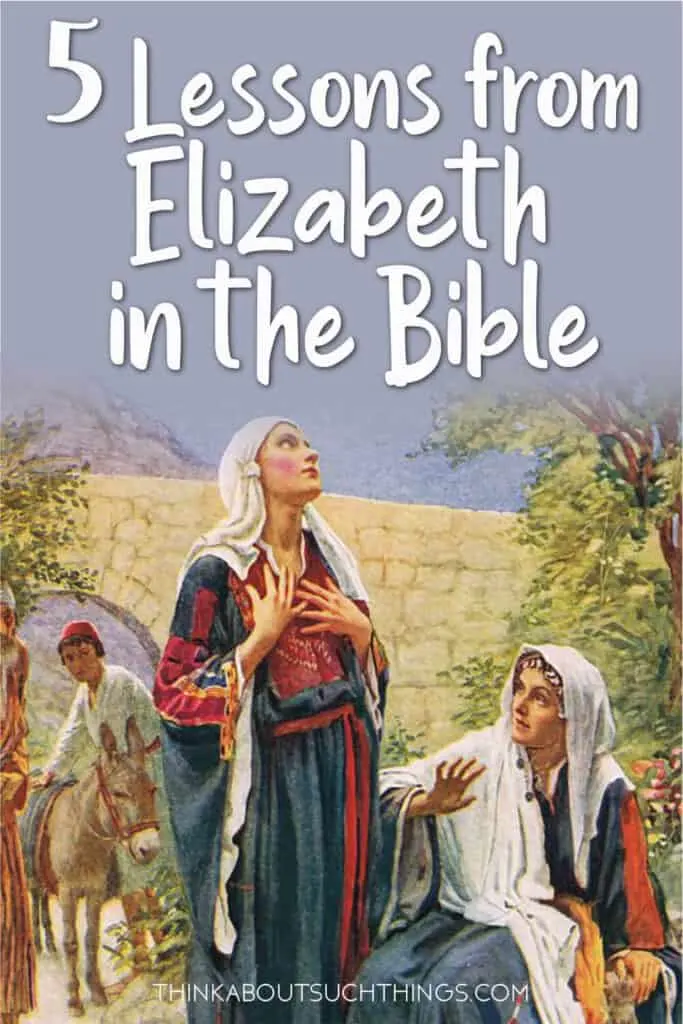 The Bible has many stories of amazing women that we can learn from and grow in our faith. I have written one article about influential women of the Bible, but today I want to camp on just one individual.
A woman who was recognized as godly, and from whom we can learn about being women of God is Elizabeth.
Before we dive in let's clear up some common questions you might have about Elizabeth. And below is a handy dandy table of contents you can use!
Who Is Elizabeth in the Bible?
I thought it might be fun to do this a little section a little differently. I will be asking simple questions that most people would have about Elizabeth…Just click on the question and it reveal the answer! Let's get started.
More Facts and Info….
The Bible says that Elizabeth was a righteous woman who obeyed God's commands and was blameless. She was also advanced in age and was barren (unable to have children.)
Her husband Zechariah used to pray for her to conceive, and one day his prayer was answered.
An angel delivered the good news to him one day as he was serving the Lord in the temple.
But the angel said to him, "Do not be afraid, Zacharias, for your prayer is heard; and your wife Elizabeth will bear you a son, and you shall call his name John. – Luke 1:13
Elizabeth conceived and gave birth to a son, and God said he should be named John, which means "Jehovah is a gracious giver"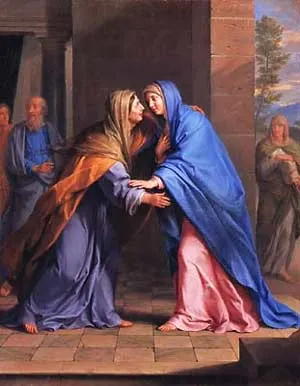 Elizabeth must have been a strong woman living in a society that looked down upon women who couldn't have children.
Being a righteous woman, she trusted the Lord all those years that she didn't have a child, and still lived by His commands. Much like Hannah in the Bible.
Now, let's take a deeper look…
Elizabeth of the Bible: Her Struggles and Faith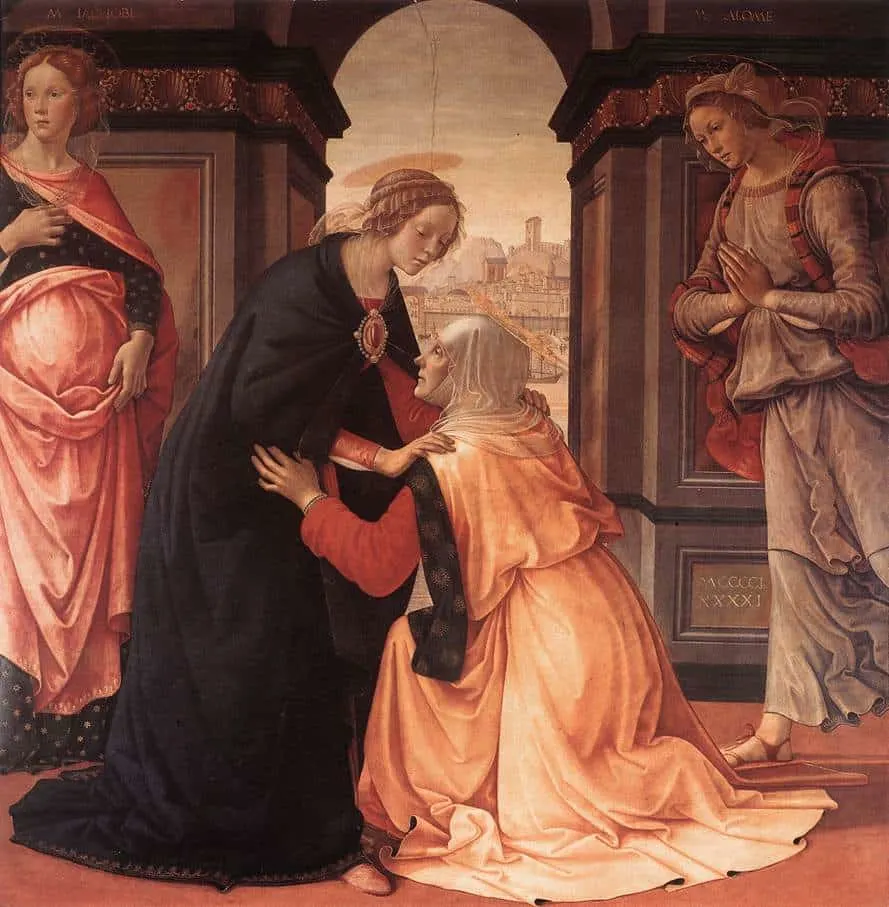 Facts are a great thing to know. They help us build a foundation. It's like the cake! But what makes cake even more yummy is icing. And that's what you get when you start to reflect on the person's life. So, let's check out Elizabeth's faith and struggles.
Elizabeth's Faith
Elizabeth was a woman of God, and we know that all her life she devoted herself to serving God. Despite not being able to bear children, she still held on to her faith in God and recognized His sovereignty.
For God to have chosen Elizabeth to be the one to give birth to John the Baptist, means that she was a woman walked in the ways of the Lord.
As a God fearing woman, Elizabeth must have honored God with her life and reflected the true nature of a godly woman. In the end, God honored her faith by answering her prayer for a child.
And as you walk close to the Lord He will do the same for you. Your faith will move the mountains in your life and give you a breakthrough.
Elizabeth's Struggles
It is not an easy thing for a woman to face the world each day when she knows that she cannot bear children. Especially in ancient times.
Elizabeth must have faced many struggles throughout her life from nosy neighbors and idle gossips. They probably even formed opinions about her walk with the Lord. Since infertility was a sign that the God had not blessed you.
Imagine the stares she must have received from women who saw her as less of a woman because she never held a baby in her arms. Because she couldn't pass down the family line or have someone to take care of her and Zechariah when they became old.
Think about those who made nasty comments about her situation. Who knows, maybe others told her husband to marry another wife who could bear him children.
The things Elizabeth heard others say about her must have broken her heart. But being a godly woman, she must have turned to God for strength and encouragement. That's incredible!
Elizabeth must have had questions for God regarding her situation. We all do, when we have prayed for years and there are no answers forthcoming.
When things got tough, she probably cried tears of defeat before the Lord. Sometimes even the strongest of women have their moments when they lose it, and just cry their hearts out. I know I have!
One thing we can be sure about is that Elizabeth never let go of her relationship with God. She held on until her faith was rewarded when she saw her son.
The disgrace she went through in the hands of men was removed when she held her son in her arms (Luke 1:25). But not just a son…but the one the prophet Isaiah prophesied that would prepare the way of the Messiah, Jesus!!
The voice of one crying in the wilderness: "Prepare the way of the LORD; Make straight in the desert A highway for our God. – Isaiah 40:3
God truly makes beauty for ashes!
Life Lessons of Elizabeth in The Bible
Their are tons of things we can learn about Elizabeth but I want to focus on 5 that I believe are really important to any believer.
1. Patience
Elizabeth was a patient woman because she never gave up on her dream of being a mother. She trusted in God's faithfulness and still continued to honor Him with her life.
If you find yourself in Elizabeth's situation, wait patiently on the Lord, and He will reward your faith. When you are patient in your unique circumstances, you will learn to trust God and His ability to deliver you from trouble.
God is faithful and He is at work on your behalf!
2. Godliness
Elizabeth was a godly woman, and never wavered from her faith. She lived a life that showed others that she was a woman of God. That is why the Bible says that she was a righteous woman who was blameless before the Lord.
We may face many circumstances in life and though some may be unpleasant, we can continue to obey God and live by His Word. He will give us grace needed to keep moving forward.
3. Strength
As His children, we get our strength from God so that we can weather the storms in our lives.
Elizabeth had to be strong despite the disgrace she faced for being childless. But her strength didn't come from just human means. God gave her strength.
Let's be honest our strength will fail us. I know it has failed me when I have tried it on my own. And that is why we need the strength of God because it is everlasting.
It takes a woman of strength to still hold her head up when others are trying to tear her down. Ask God to give you His strength to face each day without falling apart.
4. The Power of Prayer
The story of Elizabeth encompasses the power of prayer much like Hannah in the Bible. The story only conveys that Zechariah prayed for a child, but I there is a high likelihood that Elizabeth also prayed. We see this a lot in barren women in the Bible that prayed for a child.
Although Angel Gabriel said that God had answered Zechariah's prayer, we know that he must have prayed with his wife.
God is still answering prayer! Believe in the power of prayer today and hold on to God's Word over your situation. It will come to pass in His perfect timing.
5. Praising God
From her response when she was pregnant, Elizabeth praised God for showing her favor and removing her disgrace.
Praise was something she did every day and when God answered her prayer, it was her natural response.
We are to praise God daily regardless of our circumstances because He deserves it. He loves us, and always wants the best for us even when we don't always think so.
Trials can cloud your judgment about God but when you praise Him, you focus on who He is, and not on your problems.
---
I hope you have enjoyed this study on Elizabeth in the Bible. She was an amazing lady and we can really glean from her life and story.
And remember It may be a while before we see our prayers answered but we can remain in faith knowing that God is working in our situation. We can trust in God's mighty power to come through for us in our trials. God is faithful, and will never leave or forsake you.
Feel free to leave me a comment below. I would love to know what God is teaching you and showing you through the Bible.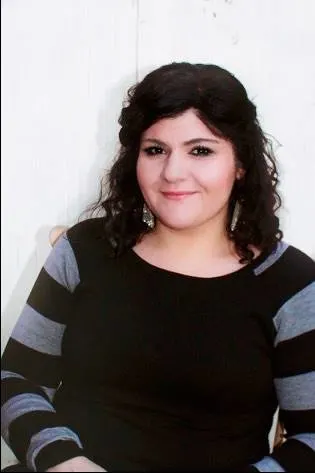 Melissa is a passionate minister, speaker and an ongoing learner of the Bible. She has been involved in church and vocational ministry for over 18 years. And is the founder of Think About Such Things. She has the heart to equip the saints by helping them get into the Word of God and fall more in love with Jesus. She also enjoys family, cooking, and reading.
She has spoken in churches in California, Oregon, Texas, and Mexico and has been featured in Guidepost Magazine and All Recipes Magazine. Read More…