A review of the NIV Beautiful Word Coloring Bible for Girls. Thanks to Biblegateway.com and Bible Gateway Blogger Grid for the free Bible to review.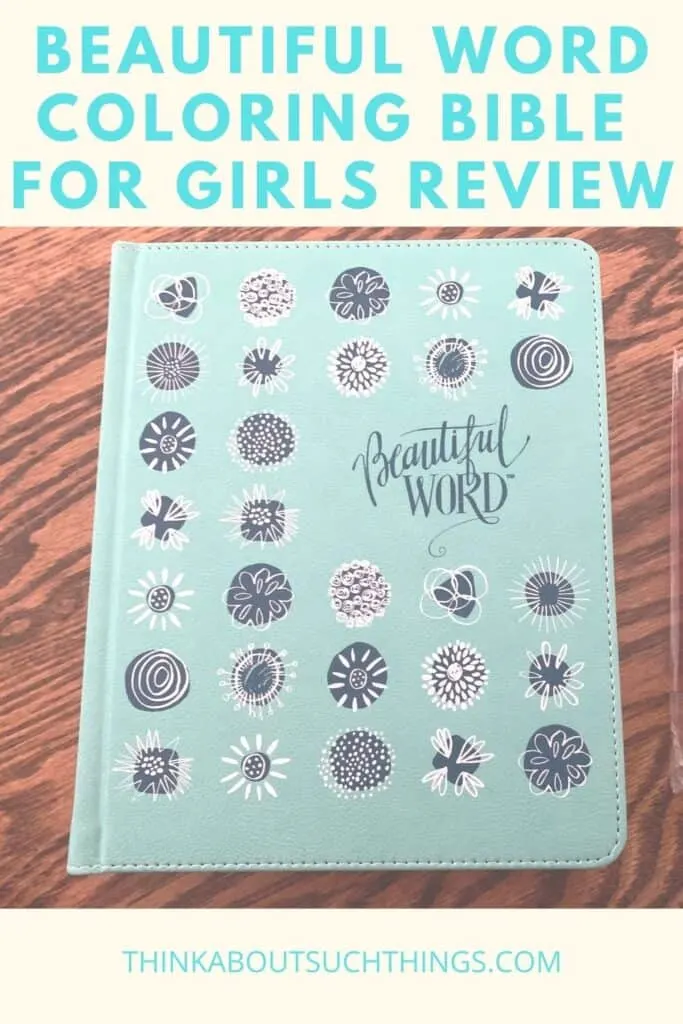 I recently was asked by Biblegateway.com to review this super cute and creative Bible and their Beautiful Word Bible Journal in Mark.
This Bible geared towards young girls around the age of 8-12. I do think this really depends on the maturity level of the little girl and I think even older teens would enjoy this but Zondervan has a teen edition of this Bible as well. (click here to check it out)
I love how this let's your little girl draw closer to God through His Word but also encourages them to be creative. Their are all kinds of of illustrations throughout the Bible. Some of them take up full pages that they can color and some are only in the margins. It has plenty of margin space for them write notes or create their own designs.
So, here is my honest take. I think this Bible is good for little girls who love to be creative or have wanted to get into Bible journaling. This gives them great starting point to explore this type of creativity. Now, is it a Bible for studying and going deep for kids? NOPE. It's just a regular NIV Bible made in a way for people to be creative. If your little girl is not into coloring, drawing, art…I would skip this Bible. Even though it is visually cute.
Here is a video of the Bible. I have also provided pictures and pros and cons below.
Buy Beautiful Word Coloring Bible for Girls
Images of the Beautiful Word Coloring Bible for Girls
Pros & Cons of Beautiful Word Coloring Bible for Girls (NIV)
PROS
Cute: The cover and whole aesthetics of the Bible would make an little girl happy.
Written in NIV which is easy to read.
Had a ribbon to keep your place
Over 600 illustrations to color
Wide margins: Great for more creativity or note taking
Comes with an option of a gift set, which includes stickers and 4 crayon pencils.
CONS
8 point print size (I know this is for kids, but still the font is on small side)
Paper is thin: Suitable for colored pencils and crayons. Paint, markers, or other coloring medium will bleed through the pages.
Basic NIV Bible. No cross-referencing or commentary.
The gift set pencils are basically like crayola twistable crayons. The actually quality of the crayon is mediocre. They are not creamy or vivid. You can see this in the picture above. Also, only come in 4 colors. I think that's kind of lame. Kids want color options
---
Thanks for checking out this review! Don't forget to check out more of my faith based content like Are Unicorns in the Bible? and What Does it REALLY mean to Wait on the Lord?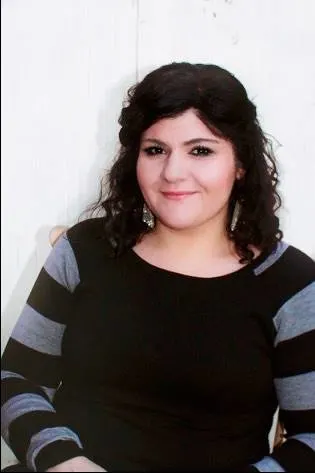 Melissa is a passionate minister, speaker and an ongoing learner of the Bible. She has been involved in church and vocational ministry for over 18 years. And is the founder of Think About Such Things. She has the heart to equip the saints by helping them get into the Word of God and fall more in love with Jesus. She also enjoys family, cooking, and reading.
She has spoken in churches in California, Oregon, Texas, and Mexico and has been featured in Guidepost Magazine and All Recipes Magazine. Read More…