A look into what it means when praying in your dreams. Prayer dreams can be powerful in that God is directing, teaching, or answers our prayers.
Dreams come in all shapes and sizes. They can be vivid, short, long, muted in color, dark, happy or fearful. Some of these dreams can carry big spiritual significance. Like praying in a dream.
And it's important to note that not all dreams come from God, but some dreams do. So, it's important for us to pay attention to when we have a dream and pray into it.
On this article on dreams (want to learn more about dreams…check out: Christian Dream Interpretation) we are going to look at the meaning behind prayer dreams or dreaming about praying.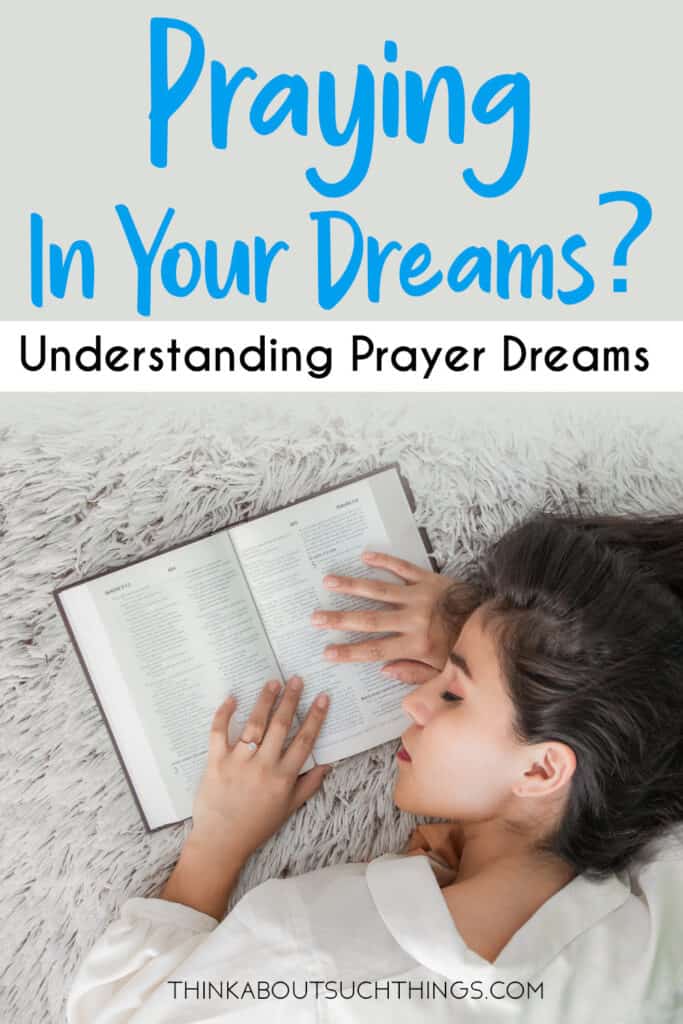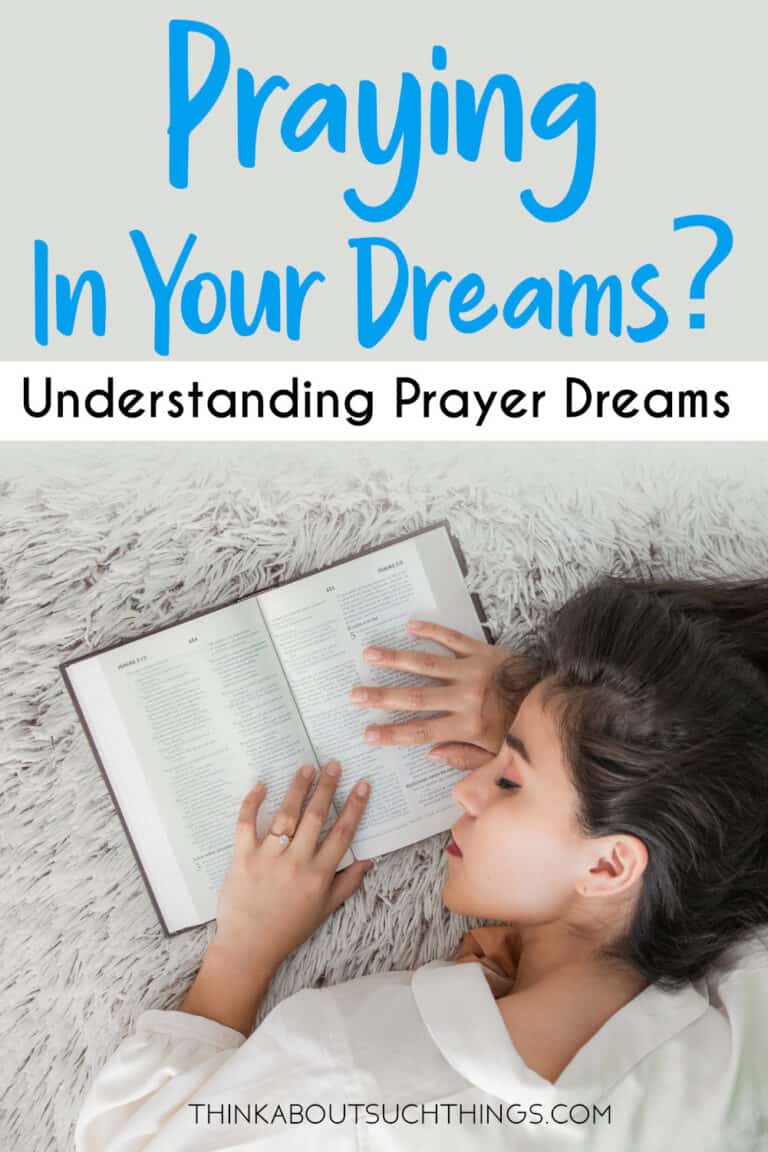 But something I always like to make very clear in these articles about symbolism and dreams. I am not here to interpret your dream. The Lord is the one who brings the interpretation.
They said to him, "We have had dreams, and there is no one to interpret them." And Joseph said to them, "Do not interpretations belong to God? Please tell them to me." – Genesis 40:8 ESV
My goal and hope is that this article would bring some clarity to your dream as you pray and receive the interpretation from Him.
So, let get started…
Praying In My Dream: What does it Mean?
*Just to clarify before we get started my perspective is coming from a Christian/Biblical standpoint. Think About Such Things is a Christian lifestyle site.
To understand the meaning to your dream you must first understand the answer to the question, what is prayer?
In a really small simple nut shell, prayer is communicating with God. I like how Billy Graham puts it:
Prayer is spiritual communication between man and God, a two-way relationship in which man should not only talk to God but also listen to Him. Prayer to God is like a child's conversation with his father. It is natural for a child to ask his father for the things he needs. (Source)
Prayer is a two way thing. We are communicating with Him and He is communicating with us! And it's an integral part of our Christian walk. The word "pray" is mentioned over 300 times in the KJV. This is not including other variations of the word like prayer, praying or phrases like "called upon the Lord"
Prayer is a big deal and if our dreams has prayer in it. We should not disregard it, but begin to ask God if this dream was from Him and what he is trying to say.
Common Prayer Dreams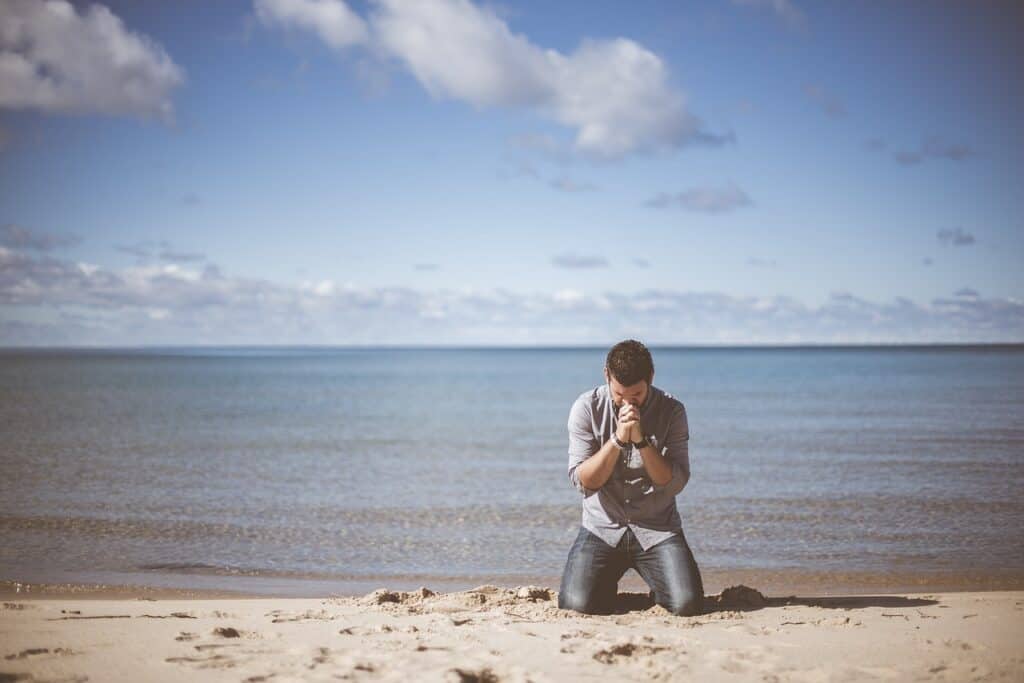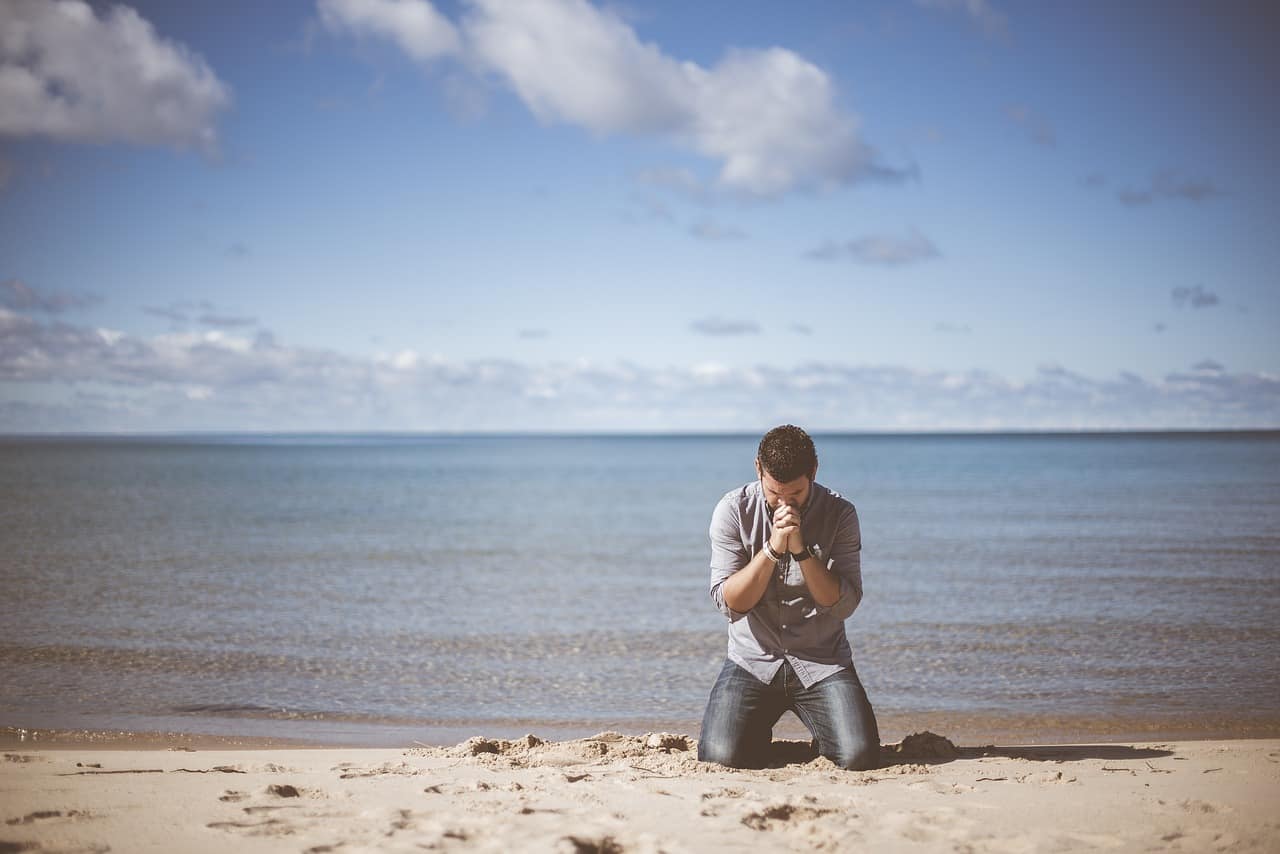 Below are some common dreams you may have that involve prayer. If what you dreamed is not in the list. Don't sweat it! If God is trying to speak to you He will give you clarity.
I also included some questions under each section to help you break down the dream more. More steps on this are included in the HOW TO INTERPRET PRAYING IN DREAMS section.
Praying for Someone in a Dream
If in your dream you are praying for someone or something. This could mean God is calling you to intercede for this person or situation's behalf.
If you know this person personally and are in good relationship with him/her you may even ask them if you could pray for them. Only pursue this after you have prayed and feel led by the Holy Spirit.
Questions to ask yourself:
Do you remember what you prayed?
What happened during that time of prayer in the dream?
Do you know if this person in real life needs extra prayer covering right now?
Being Prayed for in a Dream
This could mean that you are in need of prayer or prayer covering. A lot go this depends on what is being prayed over you, who was praying, and how you felt during the prayer time.
Questions to ask yourself:
Do you know the person(s) who prayed over you?
Do you remember what was prayed over you?
What happened during that time of prayer? What did you sense or feel?
Are you in a season or feel like the next season that is coming will need prayer covering?
Praying in a Church Dream
Praying in a church within your dream could mean multiple things. It could represent your home church or the church world-wide. It could also represent an aspect of your relationship with the Lord or with others in the congregation. This all depends on what or who is in your dream.
Questions to ask yourself:
Were you praying at your home church or a church you recognized?
Who was in the dream? Did they pray with you?
Do you remember the prayer?
What happened during that time of prayer? What did you sense or feel?
Prayer Being Answered in a Dream
Sometimes in these dreams you actually see the Lord answering the prayer. This could be anything from healing to revelation.
For example you may have been praying for an answer about a decision you want the Lord's wisdom or answer on. Like should you take a job opportunity that opened up. He could reveal His will through the dream.
These dreams are meant to bring you faith, hope, and assurance. They are also meant to bring insight and revelation (answer to the prayer.)
Questions to ask yourself:
Was the prayer mentioned or spoken in the dream?
How was the prayer answered?
What happened during the dream? What did you sense or feel?
Praying in Tongues in a Dream
If you are not familiar with the gift of tongues you can check out my post on: The Gifts of the Holy Spirit: the Gift of Tongues.
Sometimes we have dreams of praying in tongues. This one is a little tricky since you do not understand what you are saying (Unless an interpretation of tongues was also present in the dream). This is why the apostle Paul calls them "speaking mysteries."
1 Cor. 14:2 For one who speaks in a tongue does not speak to men but to God; for no one understands, but in his spirit he speaks mysteries.
These dreams could mean many things depending on the whole of the dream. It could be something simple as the Lord encouraging you to speak in tongues, or something specific to a situation you are going through.
Questions to ask yourself:
When I was praying in tongues where was I and what was I doing?
What did I sense while speaking in tongues?
Was there any interpretation of my prayer in the dream?
LOOKING FOR MORE DREAM POSTS?
Dreams about Snakes – Dreams about Frogs – Dreams about Babies – Dreams about Fish
How to Interpret Praying in Dreams
Now for some helpful steps you can take to aid you in interpreting a dream? You will see a lot of questions through these steps. Kind of like what we did in the common prayer dreams section.
1. Write down your dream you can even record it on your phone or computer if you prefer. Make note of anything prominent in the dream. (People, colors, objects, sound, location, etc…)
Questions To Ask About the Prayer in your Dream:
Where were you praying?

In a house? Which room?
Outside? If so where?
How were you praying?

Standing, kneeling, postrate…etc
Do you remember what you prayed? If so write that down.
Was your prayer answered in the dream? Is so what was the answer?
Were other's praying with you or were you praying alone?
How did you feel about the dream?
2. Look into the Bible about symbols/names/objects you saw within your dream. Take note of this and if something is quickened in your spirit than write that down. For example if the person praying for you is named Joan, meaning "God is gracious." Her name could bring a more understanding to the interpretation.
3. Start to pray about your dream and ask the Lord to give you clarity about what the prayer and what He is saying about it. If you sense anything from the Lord write it down.
4. I then encourage you to get a hold of a close friend or family member that loves the Lord and knows the Bible. Tell them what you are sensing and feeling about the dream. Ask for their thoughts and what they feel about the dream. If you feel led, ask for prayer during this time as well. This overall process can be really helpful. They can sometimes see things you don't see.
5. At the end of it all keep praying over what you feel the dream could mean and take action if you feel the Lord is leading to you on anything. If the dream focuses on the prayer then perhaps God is calling you to intercede or prayer for a person or situation.
---
I hope this was helpful in your venture in trying to understand your dream. And since this dream has an emphasis in prayer…I encourage you to take that as a nudge from the Holy Spirit to get with Him and pray.
If you would like to leave a comment you can do below. I would love to hear from you and what you are dreaming!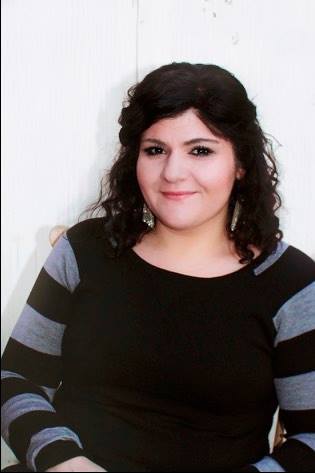 Melissa is a passionate minister, speaker and an ongoing learner of the Bible. She has been involved in church and vocational ministry for over 18 years. And is the founder of Think About Such Things. She has the heart to equip the saints by helping them get into the Word of God and fall more in love with Jesus. She also enjoys family, cooking, and reading.
She has spoken in churches in California, Oregon, Texas, and Mexico and has been featured in Guidepost Magazine and All Recipes Magazine. Read More…