A review of the NIV Beautiful Word Bible Journal – Mark. Thanks to Biblegateway.com and Bible Gateway Blogger Grid for the free Bible to review.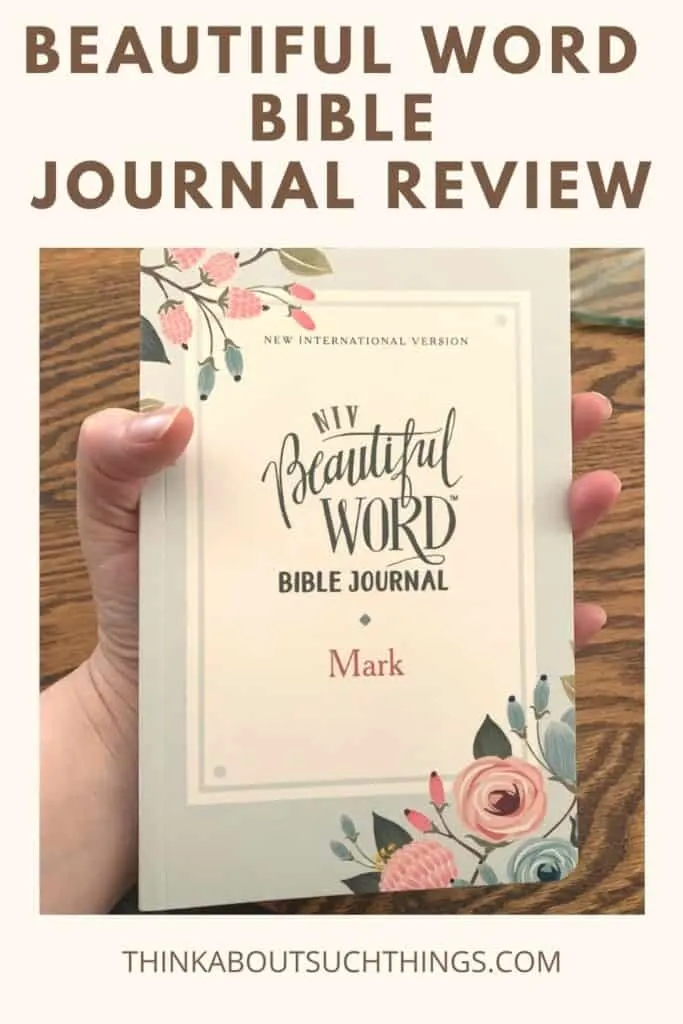 I recently was asked by Biblegateway.com to review the Beautiful Word Bible Journal in Mark and the Beautiful Word Coloring Bible for Girls.
I love the idea behind what Zondervan has done on these Bible journals. It gives you the ability to focus on one single book in Scripture and dive into it.
You have the freedom to make this little book super creative with art, doodling, drawing..etc. Or you could use it as a way to study and write tons of notes. You can even do a mix of the two! The world is your oyster.
I personally love this! I will probably do a combo of both. My biggest beef with the book is that it doesn't lay flat. I understand if it doesn't lay flat all the way but at least a little bit. NOPE…it's tightly bound. I tried pressing down and it still closes up.
Below are some pictures and pros and cons. I hope it's helpful!
Buy NIV Beautiful Word Bible Journal – Mark
Images of the Beautiful Word Bible Journal – Mark
Pros & Cons of Beautiful Word Bible Journal – Mark (NIV)
PROS
Compact size
Really nice thick paper. Great for writing tons of notes, doodling, or doing full blown art.
Plenty of space to journal and draw notes.
Additional note section in the back.
13 colorful illustrations in the journaling sections.
CONS
9.5 point print size – If you have eyesight problems this font size might be hard to read.
The book does NOT lay flat. It actually really hard for it stay open even when just reading it. If you are wanting to do art it's going to be difficult.
Basic NIV Bible. No cross-referencing or commentary.
---
Thanks for checking out this review! Don't forget to check out more of my faith content like Are Mermiads in the Bible? and The 5 Types of Angels in the Bible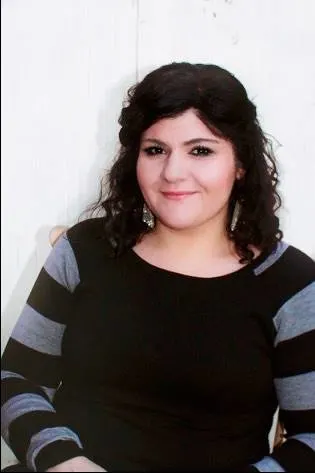 Melissa is a passionate minister, speaker and an ongoing learner of the Bible. She has been involved in church and vocational ministry for over 18 years. And is the founder of Think About Such Things. She has the heart to equip the saints by helping them get into the Word of God and fall more in love with Jesus. She also enjoys family, cooking, and reading.
She has spoken in churches in California, Oregon, Texas, and Mexico and has been featured in Guidepost Magazine and All Recipes Magazine. Read More…