A collection of Bible verses about hard work. See what these scriptures say about work ethics and not being lazy.
Hard work. Something this generation doesn't really like. But the reality is that it isn't just this generation. Hard work, work ethics, and labor is something all generations have had to learn and embrace. If they wanted to be successful in life.
In the 1920's the famous quote was coined…
Opportunity is missed by most people because it is dressed in overalls and looks like work.

Unknown (Source)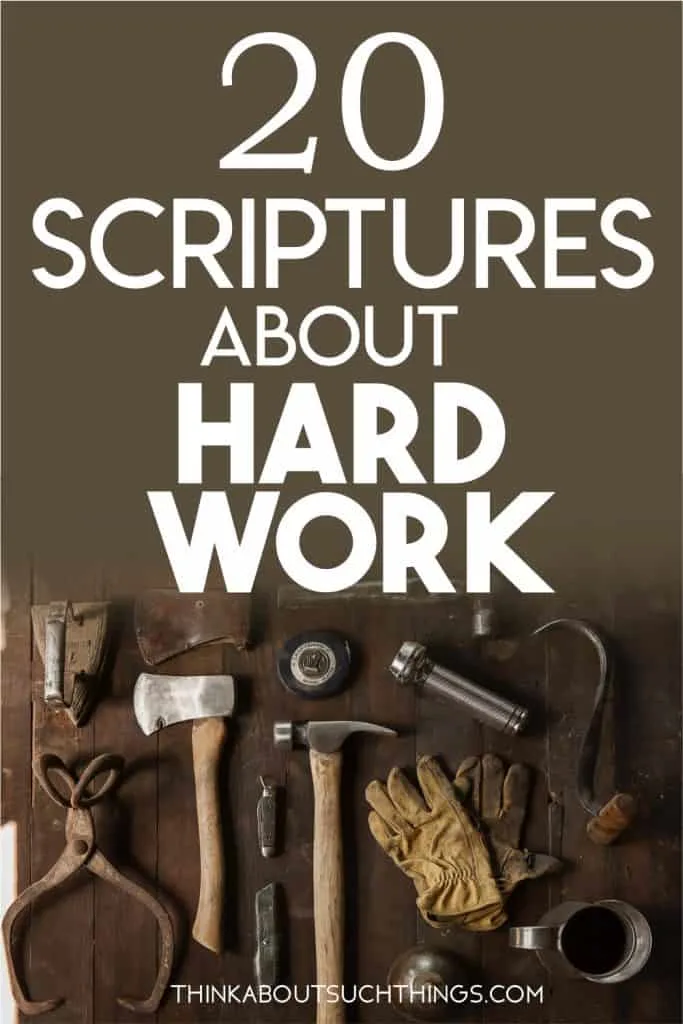 I think we can grasp that in 1920s they had problems with people wanting to be lazy and not work hard or make easy money.
The shocking thing is that the Bible has a lot to say about it. Meaning even in that day people had to deal with combating laziness or trying to
Bible Verses on Hard Work
All verses below are from the NKJV. You can hover over the reference and you can check out the Amplified translation of the Bible verse. If you would like to check out other translations then head over to Bible Gateway.
---
Ecclesiastes 9:10 NKJV – 10 Whatever your hand finds to do, do [it] with your might; for [there is] no work or device or knowledge or wisdom in the grave where you are going.
Colossians 3:23-24 NKJV – 23 And whatever you do, do it heartily, as to the Lord and not to men, 24 knowing that from the Lord you will receive the reward of the inheritance; for you serve the Lord Christ.
Psalm 90:17 NKJV – 17 And let the beauty of the LORD our God be upon us, And establish the work of our hands for us; Yes, establish the work of our hands.
Proverbs 20:13 NKJV – 13 Do not love sleep, lest you come to poverty; Open your eyes, [and] you will be satisfied with bread.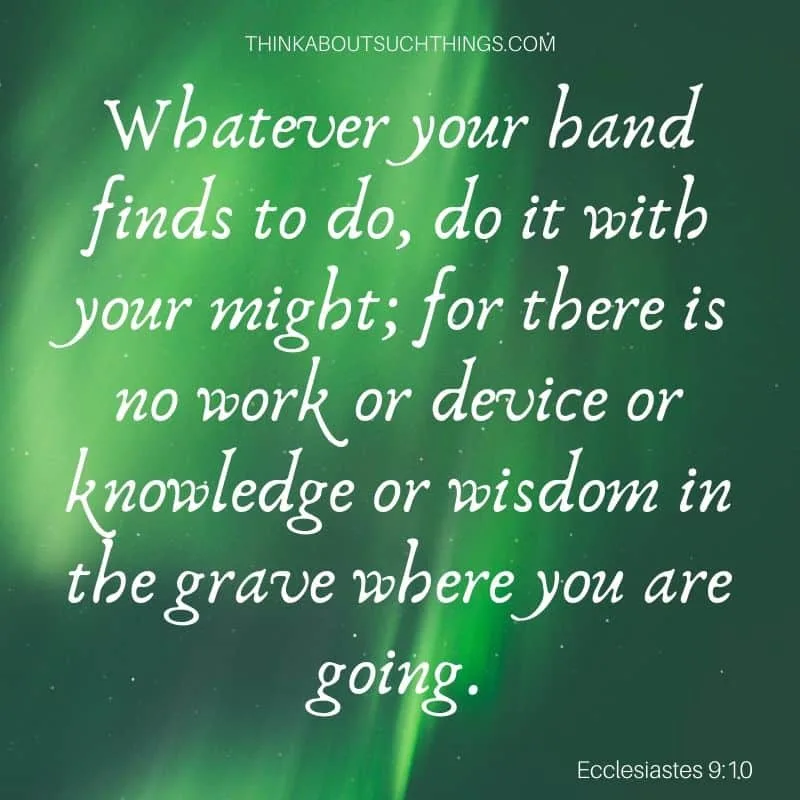 2 Thessalonians 3:10-12 NKJV – 10 For even when we were with you, we commanded you this: If anyone will not work, neither shall he eat. 11 For we hear that there are some who walk among you in a disorderly manner, not working at all, but are busybodies. 12 Now those who are such we command and exhort through our Lord Jesus Christ that they work in quietness and eat their own bread.
Proverbs 12:11 NKJV – 11 He who tills his land will be satisfied with bread, But he who follows frivolity [is] devoid of understanding.
Proverbs 13:4 NKJV – 4 The soul of a lazy [man] desires, and [has] nothing; But the soul of the diligent shall be made rich.
Proverbs 10:4-5 NKJV – 4 He who has a slack hand becomes poor, But the hand of the diligent makes rich. 5 He who gathers in summer [is] a wise son; He who sleeps in harvest [is] a son who causes shame.
Romans 12:11-12 NKJV – 11 not lagging in diligence, fervent in spirit, serving the Lord; 12 rejoicing in hope, patient in tribulation, continuing steadfastly in prayer;
Philippians 4:13 NKJV – 13 I can do all things through Christ who strengthens me.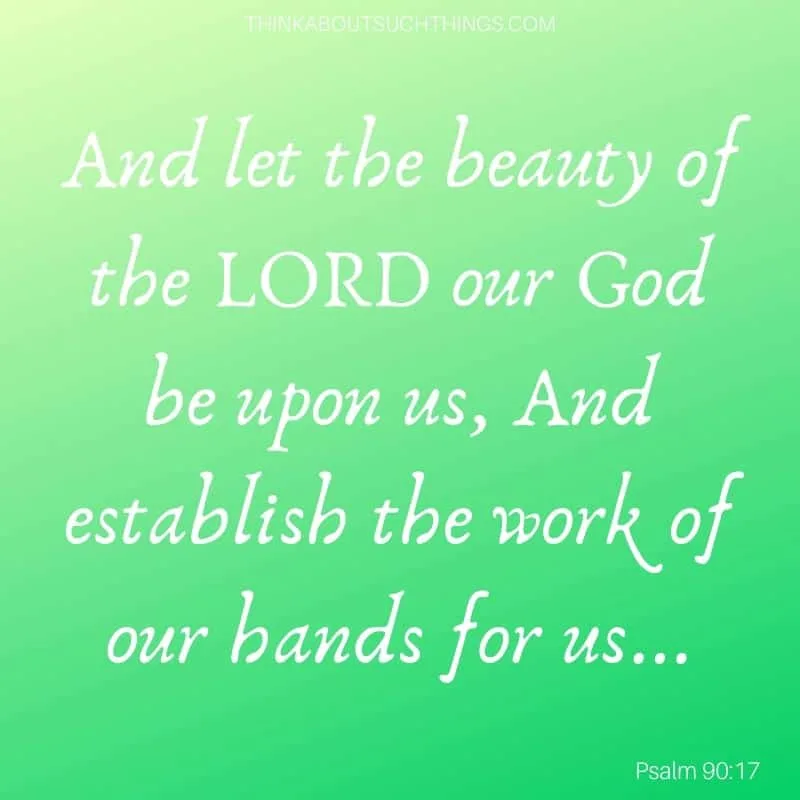 1 Corinthians 4:12-13 NKJV – 12 And we labor, working with our own hands. Being reviled, we bless; being persecuted, we endure; 13 being defamed, we entreat. We have been made as the filth of the world, the offscouring of all things until now.
Proverbs 12:24 NKJV – 24 The hand of the diligent will rule, But the lazy [man] will be put to forced labor.
1 Corinthians 15:58 NKJV – 58 Therefore, my beloved brethren, be steadfast, immovable, always abounding in the work of the Lord, knowing that your labor is not in vain in the Lord.
2 Timothy 2:15 NKJV – 15 Be diligent to present yourself approved to God, a worker who does not need to be ashamed, rightly dividing the word of truth.
Proverbs 14:23 NKJV – 23 In all labor there is profit, But idle chatter [leads] only to poverty.
Genesis 2:3 NKJV – 3 Then God blessed the seventh day and sanctified it, because in it He rested from all His work which God had created and made.
Proverbs 21:25 NKJV – 25 The desire of the lazy [man] kills him, For his hands refuse to labor.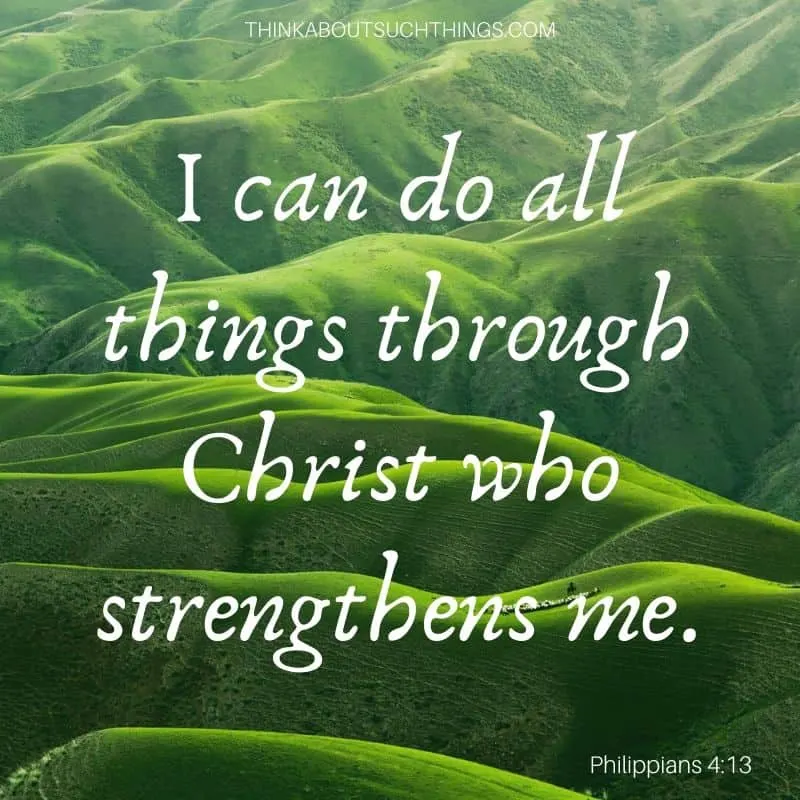 Revelation 2:2-3 NKJV – 2 "I know your works, your labor, your patience, and that you cannot bear those who are evil. And you have tested those who say they are apostles and are not, and have found them liars; 3 "and you have persevered and have patience, and have labored for My name's sake and have not become weary.
1 Timothy 5:8 NKJV – 8 But if anyone does not provide for his own, and especially for those of his household, he has denied the faith and is worse than an unbeliever.
Proverbs 6:10-12 NKJV – 10 A little sleep, a little slumber, A little folding of the hands to sleep– 11 So shall your poverty come on you like a prowler, And your need like an armed man. 12 A worthless person, a wicked man, Walks with a perverse mouth;
2 Timothy 2:6 NKJV – 6 The hardworking farmer must be first to partake of the crops.
Genesis 2:15 NKJV – 15 Then the LORD God took the man and put him in the garden of Eden to tend and keep it.
John 5:16 NKJV – 16 For this reason the Jews persecuted Jesus, and sought to kill Him, because He had done these things on the Sabbath.
Proverbs 13:11 NKJV – 11 Wealth [gained by] dishonesty will be diminished, But he who gathers by labor will increase.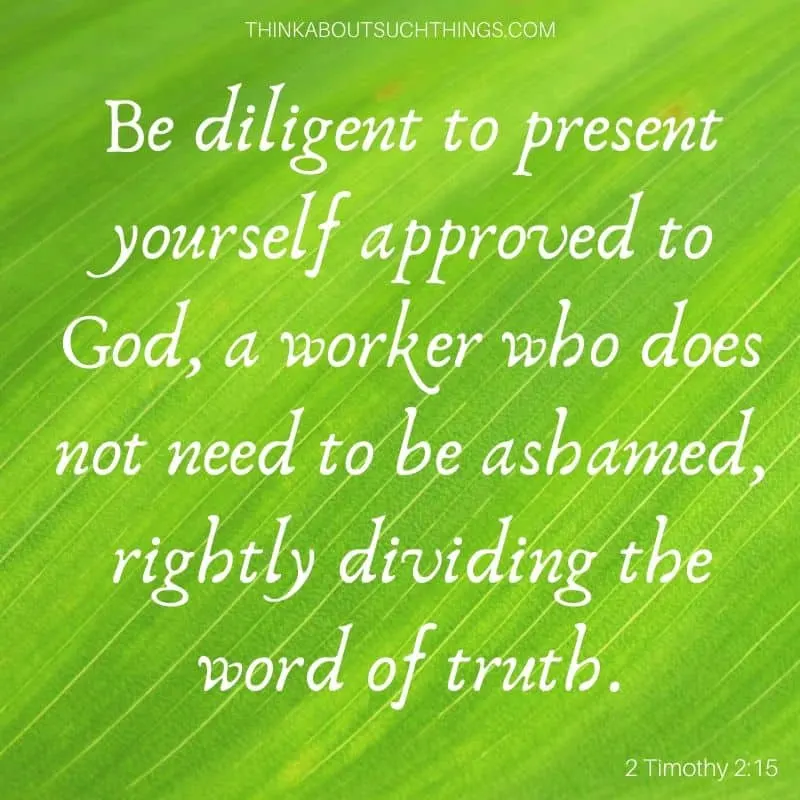 Acts 20:35 NKJV – 35 "I have shown you in every way, by laboring like this, that you must support the weak. And remember the words of the Lord Jesus, that He said, 'It is more blessed to give than to receive.' "
Titus 2:7-8 NKJV – 7 in all things showing yourself [to be] a pattern of good works; in doctrine [showing] integrity, reverence, incorruptibility, 8 sound speech that cannot be condemned, that one who is an opponent may be ashamed, having nothing evil to say of you.
Proverbs 18:9-10 NKJV – 9 He who is slothful in his work Is a brother to him who is a great destroyer. 10 The name of the LORD [is] a strong tower; The righteous run to it and are safe.
Proverbs 16:3 NKJV – 3 Commit your works to the LORD, And your thoughts will be established.
Quick Reference List of Scriptures on Hard Work
Like I do with all my topical Bible verses here is a simple reference list of Bible verses about Hard Work. I hope this makes it easy for you to jot down these verses in your journal or Bible for future use or study.
These are also great to teach children and youth about having a good work ethic and how it pays off to work hard.
List of Bible Verses About Hard Work
Ecclesiastes 9:10
Colossians 3:23-24
Psalm 90:17
Proverbs 20:13
2 Thessalonians 3:10-12
Proverbs 12:11
Proverbs 13:4
Proverbs 10:4-5
Romans 12:11-12
Philippians 4:13
1 Corinthians 4:12-13
Proverbs 12:24
1 Corinthians 15:58
2 Timothy 2:15
Proverbs 14:23
Genesis 2:3
Proverbs 21:25
Revelation 2:2-3
1 Timothy 5:8
Proverbs 6:10-12
2 Timothy 2:6
Proverbs 13:4
Genesis 2:15
John 5:16
Proverbs 13:11
Acts 20:35
Titus 2:7-8
Proverbs 18:9-10
Proverbs 16:3
---
Well, there you have it! I hope they have inspired you as they have inspired me to work harder. If you would like to learn more about God then please check out my Christian Articles! I touch on all kinds of topics.
Feel free to drop me a comment below! I would love what God is doing in your life!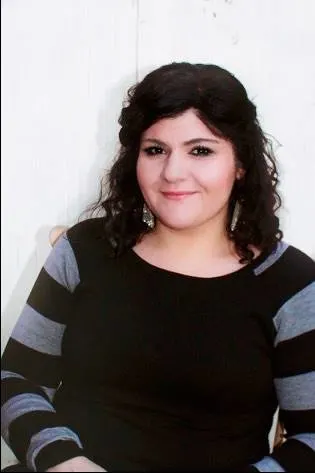 Melissa is a passionate minister, speaker and an ongoing learner of the Bible. She has been involved in church and vocational ministry for over 18 years. And is the founder of Think About Such Things. She has the heart to equip the saints by helping them get into the Word of God and fall more in love with Jesus. She also enjoys family, cooking, and reading.
She has spoken in churches in California, Oregon, Texas, and Mexico and has been featured in Guidepost Magazine and All Recipes Magazine. Read More…