In this article we will look at some of the BEST Bible verses for Birthdays. These are perfect to place in a card, gift, post on their social media account or so much more. So, let's begin!
I'm going to be real for a moment…sometimes it's hard to find the perfect Bible verse for birthdays or other occasions. You want it to be special and meaningful to the person.
I know all Bible verses are meaningful and powerful, but some would be just downright random to share on someone's birthday. No one wants to read, "So Judas threw the money into the temple and left. Then he went away and hanged himself." Matthew 27:5
I mean could you imagine that?! Ha…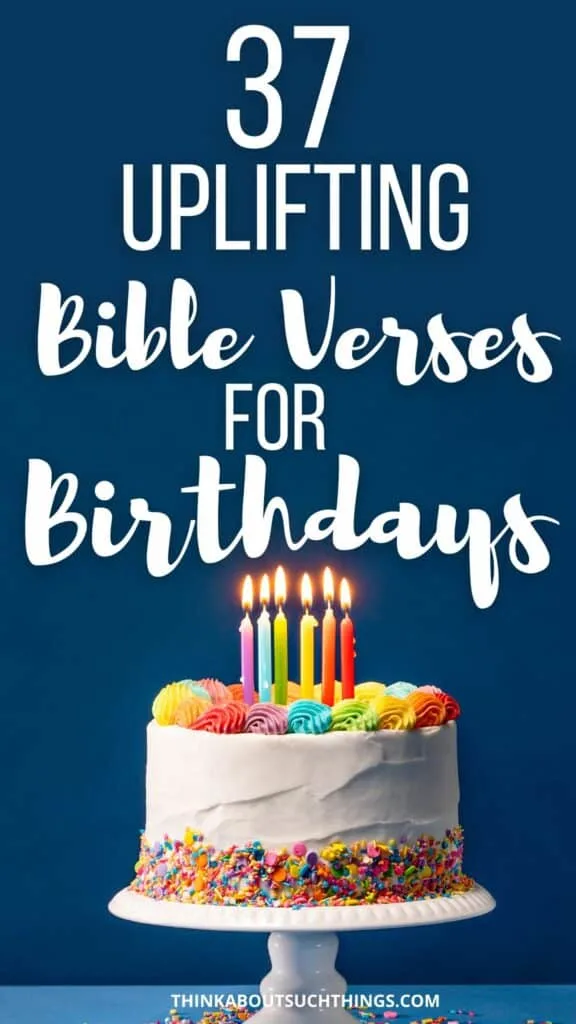 What Is A Good Bible Verse For Birthdays?
So, what makes for a good birthday Bible verse?
The Bible is full of wisdom and guidance for every situation in life, including birthdays. There are many birthday bible verses that can serve as a source of inspiration and encouragement on this special day.
One popular birthday bible verse is Psalm 118:24, which says, "This is the day that the Lord has made; let us rejoice and be glad in it."
This verse reminds us to be grateful for each new day that we are given, and to celebrate life with joy. Other birthday bible verses about birthdays include Psalms 106:1 and Psalms 100:5. These verses emphasize the importance of living each day to the fullest and being thankful for the blessings that we have been given.
No matter what birthday bible verse you choose, it is sure to provide guidance, comfort, and inspiration on this special day. And that's exactly our goal to bless the individual with a scripture verse that will encourage, and minister. So, I have found over 30+ Bible verses to share with you all!
Before we get started, remember there are lots of creative ways to share a verse with someone on their birthday! Here are some ideas…
10 Ways to Share Bible Verses for Birthdays
There are tons of ways we can share a birthday Bible verse with someone. Here are 10 creative ways you can share these verses. But get creative and think outside of the box!
In a Birthday Card

In a Text Message

Send it in an Email

Social Media Post or Shout Out

In a gift (You could even buy a gift that has a verse on it)

Deliver the verse in person or ask to pray for them and share it

Put it on their birthday cake

Write it on the wrapping paper of the gift

Write it on a tag of a bouquet of flowers

Write them a birthday letter or place the birthday message with the bible verse on post it notes where they will find them.
Now as we go through these verses try to be sensitive to the Holy Spirit as you read through them and how you should share the verse(s). See if He highlights one of them for the special birthday person!
I also, want to encourage you to write something personal instead of just leaving a Bible reference in a card or post. Share why this verse stood out for them or write something sentimental. You can even add a blessing or prayer to it.
---
UPDATE: I have created some Birthday graphics with Bible verses. This way you can share them on your loved ones on their Facebook page or other social media platform/email.
I have also created some new posts with more Birthday love! I hope they are also helpful in your pursuit of making someone feel very special this year.
– Birthday Prayers
– Short Birthday Prayers to Celebrate a Special Day
– Christian Birthday Greetings
– Birthday Blessings
– Christian Birthday Wishes & Messages
– Biblical Birthday Wishes
– Birthday Bible Verses
– Christian Birthday Images
Here are some Birthday gift ideas with Bible verses…
Awesome Scriptures For Birthdays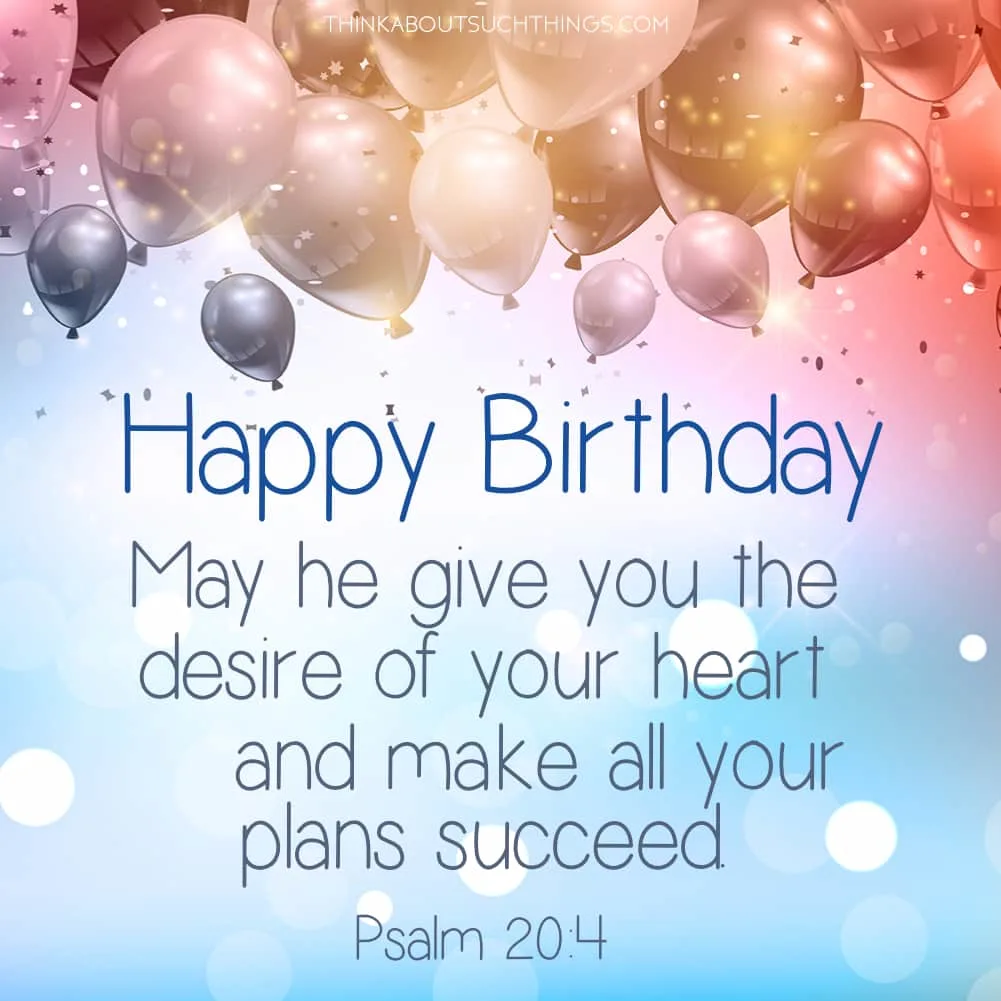 *All verses have been taken from the NIV Bible Translation. You can read the KJV by hovering over the Bible reference.
My Top 7 Favorite Bible Verses For Birthdays
We all have those favorite verses, and these are my favorite verses. They always encourage me, stir up my faith, and draw me closer to God.
And they work great for Birthdays. I hope they do the same for you and whoever will be receiving them.
---
"The Lord bless you
and keep you;
the Lord make his face shine on you
and be gracious to you;
the Lord turn his face toward you
and give you peace."' – Numbers 6:24-26
Have I not commanded you? Be strong and courageous. Do not be afraid; do not be discouraged, for the Lord your God will be with you wherever you go. – Joshua 1:9
Blessed is the one
who does not walk in step with the wicked
or stand in the way that sinners take
or sit in the company of mockers,
but whose delight is in the law of the Lord,
and who meditates on his law day and night.
That person is like a tree planted by streams of water,
which yields its fruit in season
and whose leaf does not wither—
whatever they do prospers. – Psalm 1:1-3
But those who wait on the Lord
Shall renew their strength;
They shall mount up with wings like eagles,
They shall run and not be weary,
They shall walk and not faint. – Isaiah 40:31
For I know the thoughts that I think toward you, says the Lord, thoughts of peace and not of evil, to give you a future and a hope. Then you will call upon Me and go and pray to Me, and I will listen to you. – Jeremiah 29:11-12
And God is able to bless you abundantly, so that in all things at all times, having all that you need, you will abound in every good work. – 2 Corinthians 9:8
And the peace of God, which transcends all understanding, will guard your hearts and your minds in Christ Jesus. – Philippians 4:7
30 Best Bible Quotes for Birthdays
Here is a selection of 30 birthday Bible verses that will also work amazing for someone's birthday! Remember try to be sensitive to the Holy Spirit when looking for a verse for your loved one.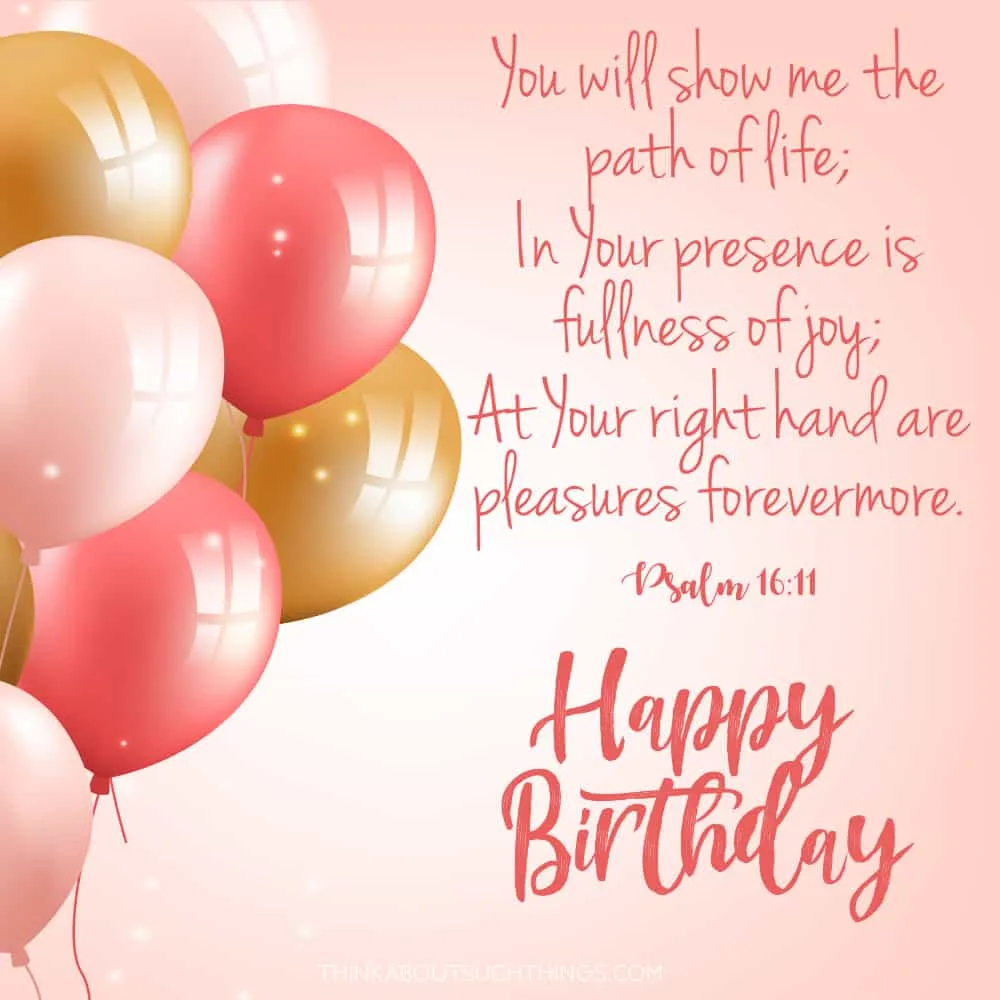 You will show me the path of life;
In Your presence is fullness of joy;
At Your right hand are pleasures forevermore. – Psalm 16:11
"Before I formed you in the womb I knew you,
before you were born I set you apart;
I appointed you as a prophet to the nations." – Jeremiah 1:5
For through wisdom your days will be many, and years will be added to your life. – Proverbs 9:11
"The Lord your God is with you,
the Mighty Warrior who saves.
He will take great delight in you;
in his love he will no longer rebuke you,
but will rejoice over you with singing." – Zephaniah 3:17

And we know that in all things God works for the good of those who love him, who have been called according to his purpose. – Romans 8:28
For he will command his angels concerning you
to guard you in all your ways – Psalm 91:11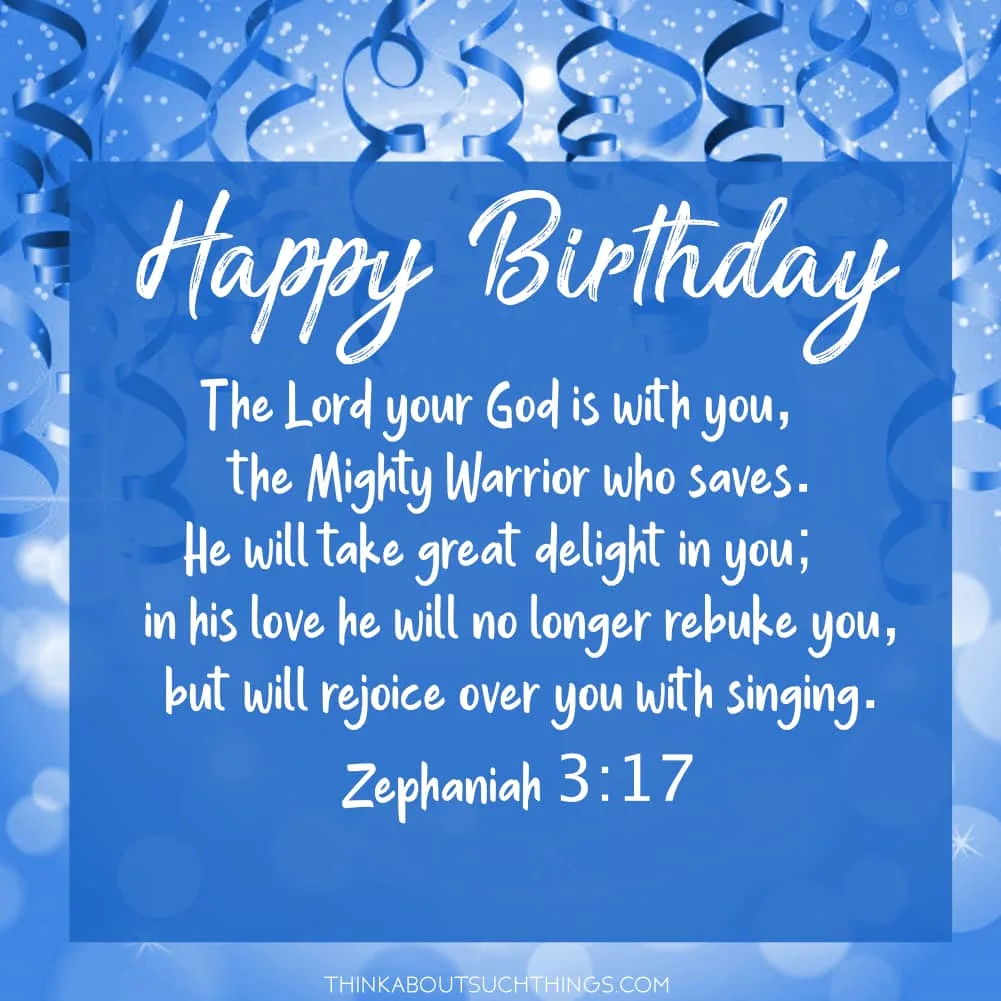 You will keep in perfect peace
those whose minds are steadfast,
because they trust in you. – Isaiah 26:3
May he give you the desire of your heart
and make all your plans succeed. – Psalm 20:4
Every good and perfect gift is from above, coming down from the Father of the heavenly lights, who does not change like shifting shadows. He chose to give us birth through the word of truth, that we might be a kind of firstfruits of all he created. – James 1:17-18
Trust in the Lord with all your heart
and lean not on your own understanding;
in all your ways submit to him,
and he will make your paths straight. – Proverbs 3:5-6
Because of the Lord's great love we are not consumed,
for his compassions never fail.
They are new every morning;
great is your faithfulness. – Lamentations 3:22-23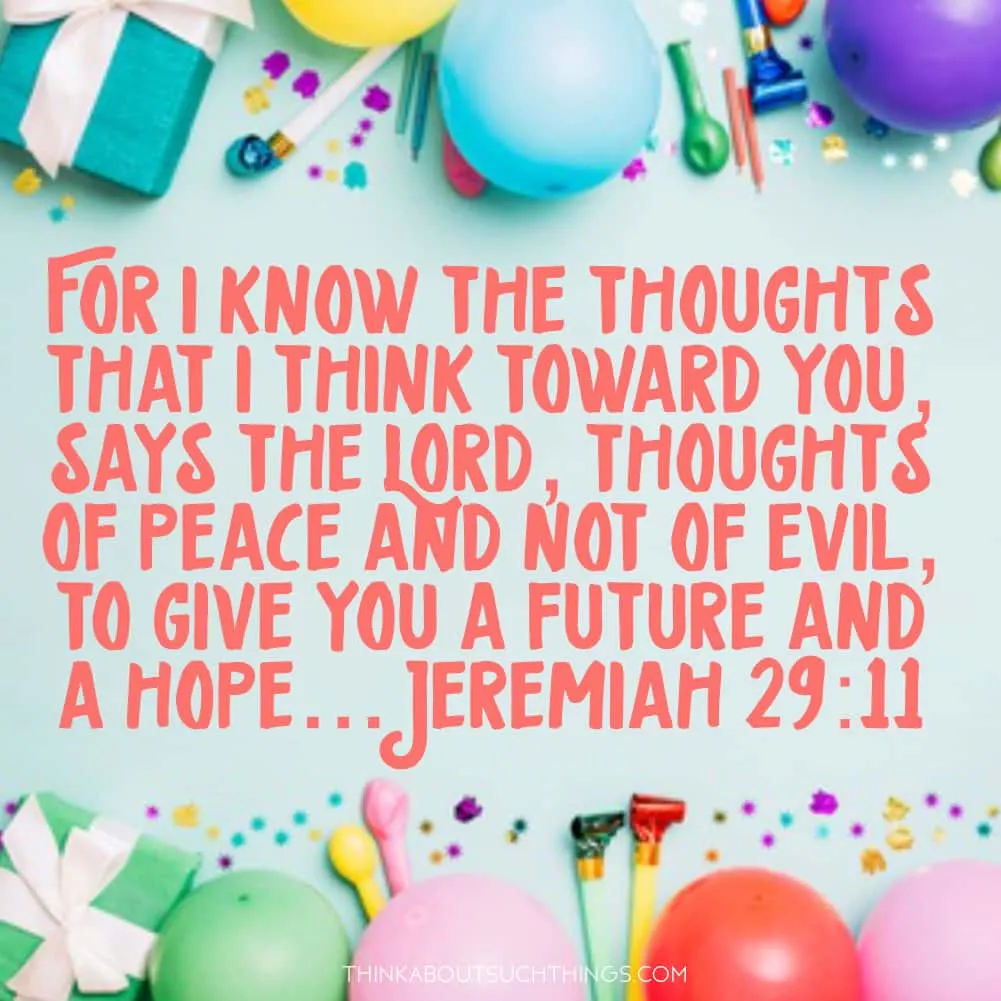 I pray that out of his glorious riches he may strengthen you with power through his Spirit in your inner being, so that Christ may dwell in your hearts through faith. And I pray that you, being rooted and established in love, – Ephesians 3:16-17
Before I formed you in the womb I knew you,
before you were born I set you apart… – Jeremiah 1:5
For you created my inmost being;
you knit me together in my mother's womb. I praise you because I am fearfully and wonderfully made;
your works are wonderful,
I know that full well. -Psalm 139:13-14
Jesus looked at them and said, "With man this is impossible, but not with God; all things are possible with God." – Mark 10:27
Let the peace of Christ rule in your hearts, since as members of one body you were called to peace. And be thankful. – Colossians 3:15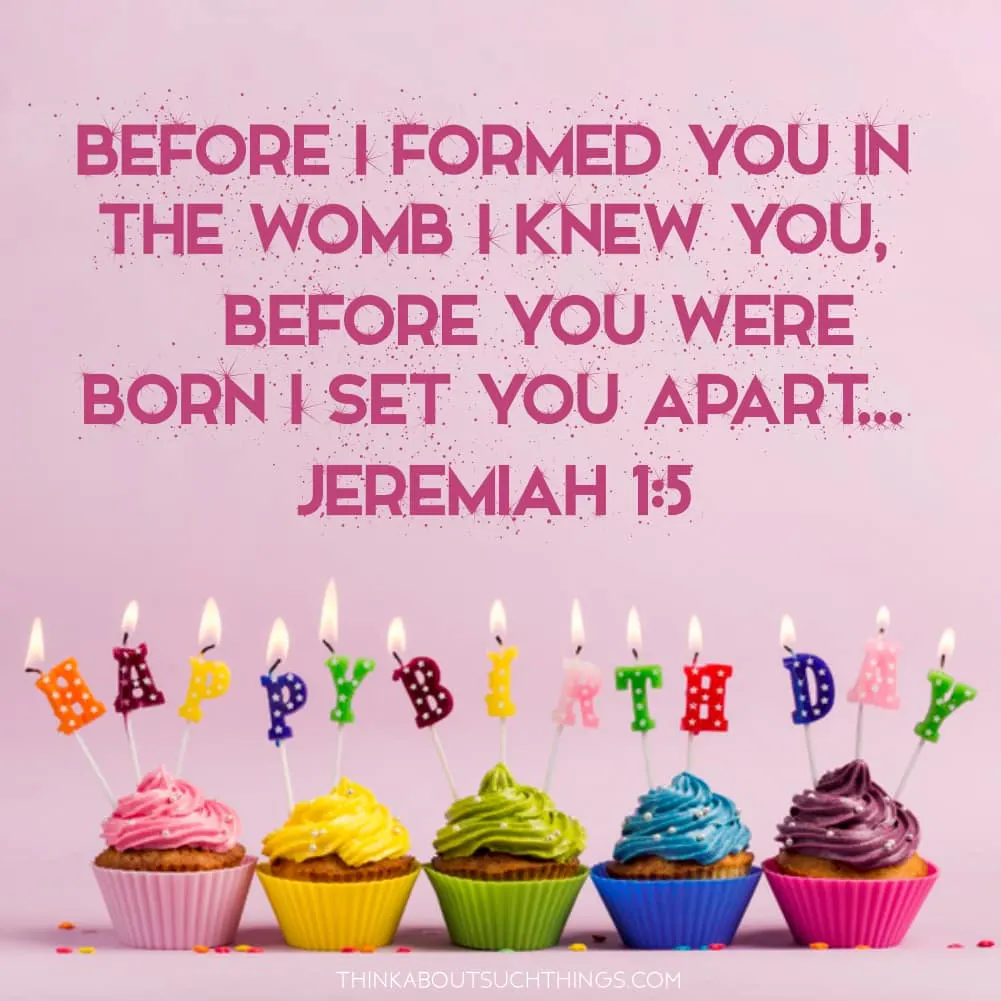 One thing I ask from the Lord,
this only do I seek:
that I may dwell in the house of the Lord
all the days of my life,
to gaze on the beauty of the Lord
and to seek him in his temple.
For in the day of trouble
he will keep me safe in his dwelling;
he will hide me in the shelter of his sacred tent
and set me high upon a rock. Then my head will be exalted
above the enemies who surround me;
at his sacred tent I will sacrifice with shouts of joy;
I will sing and make music to the Lord. Hear my voice when I call, Lord;
be merciful to me and answer me. –Psalm 27:4-7
With long life I will satisfy him
and show him my salvation. – Psalm 91:16
For we are God's handiwork, created in Christ Jesus to do good works, which God prepared in advance for us to do. – Ephesians 2:10
Grace and peace to you from God our Father and the Lord Jesus Christ. I always thank my God for you because of his grace given you in Christ Jesus. For in him you have been enriched in every way—with all kinds of speech and with all knowledge— God thus confirming our testimony about Christ among you. Therefore you do not lack any spiritual gift as you eagerly wait for our Lord Jesus Christ to be revealed. – 1 Corinthians 1:3-7
The Lord has done it this very day;
let us rejoice today and be glad. – Psalm 118:24
Take delight in the Lord,
and he will give you the desires of your heart. Commit your way to the Lord, trust in him and he will do this: – Psalm 37:4-5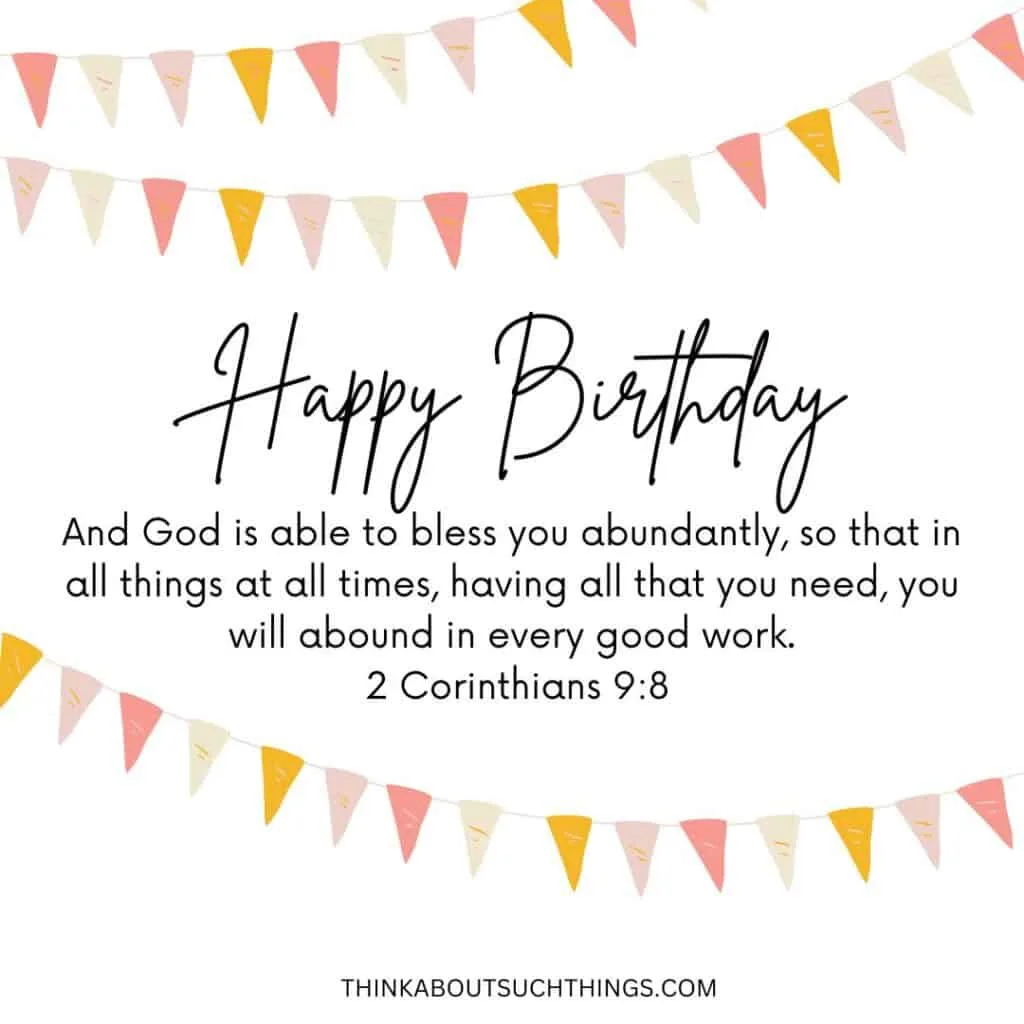 May the God of hope fill you with all joy and peace as you trust in him, so that you may overflow with hope by the power of the Holy Spirit. – Romans 15:13
And my God will meet all your needs according to the riches of his glory in Christ Jesus. – Philippians 4:19
Dear friend, I pray that you may enjoy good health and that all may go well with you, even as your soul is getting along well. – 3 John 1:2
Taste and see that the Lord is good;
blessed is the one who takes refuge in him. – Psalm 34:8
The Lord is good,
a refuge in times of trouble.
He cares for those who trust in him, – Nahum 1:7
But you are a chosen people, a royal priesthood, a holy nation, God's special possession, that you may declare the praises of him who called you out of darkness into his wonderful light. Once you were not a people, but now you are the people of God; once you had not received mercy, but now you have received mercy. – 1 Peter 2:9-10
A woman giving birth to a child has pain because her time has come; but when her baby is born she forgets the anguish because of her joy that a child is born into the world. – John 16:21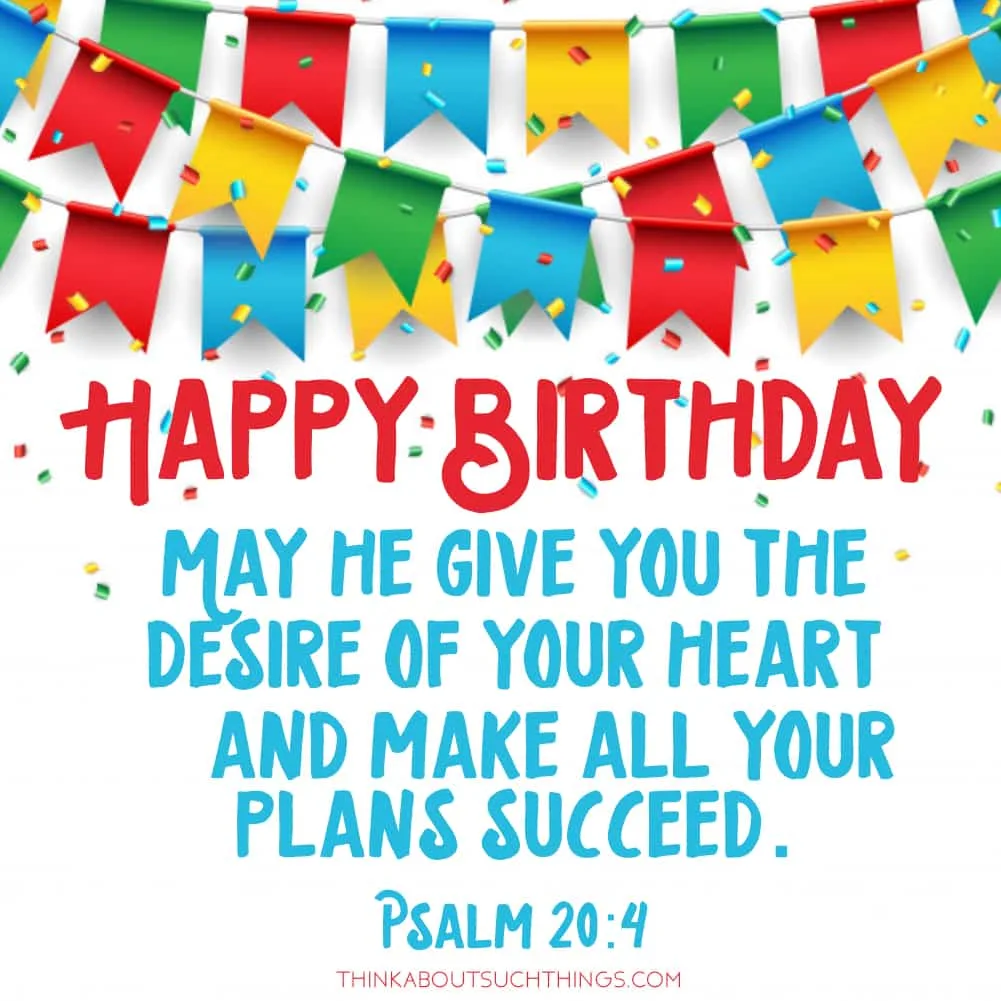 Listen, my son, accept what I say,
and the years of your life will be many.
instruct you in the way of wisdom
and lead you along straight paths.
When you walk, your steps will not be hampered;
when you run, you will not stumble.
Hold on to instruction, do not let it go;
guard it well, for it is your life. – Proverbs 4:10-13
The Sovereign Lord is my strength;
he makes my feet like the feet of a deer,
he enables me to tread on the heights. Habakkuk 3:19
---
I hope that out of all these Bible verses for birthdays you were able to find a scripture that would work for that special family member or friend. And I hope that it really blesses them and draws them closer to God.
Feel free to drop me a comment below and if you are looking for more verses then check out my topical Bible Verse Collection. I have it broken up into two sections. One for study and one for events like birthdays, weddings, etc…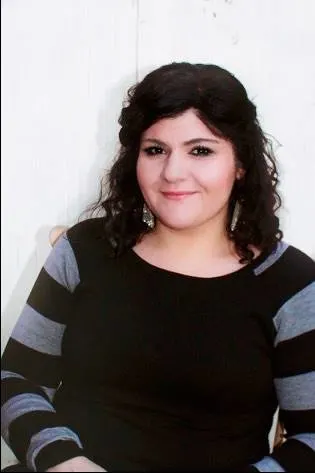 Melissa is a passionate minister, speaker and an ongoing learner of the Bible. She has been involved in church and vocational ministry for over 18 years. And is the founder of Think About Such Things. She has the heart to equip the saints by helping them get into the Word of God and fall more in love with Jesus. She also enjoys family, cooking, and reading.
She has spoken in churches in California, Oregon, Texas, and Mexico and has been featured in Guidepost Magazine and All Recipes Magazine. Read More…