A beautiful collection of Biblical and Christian Happy Birthday images that you can use for your loved ones. These images are great to share on social media and are all free to use for personal use.
Are you in search of the perfect Happy Birthday image that conveys God love and blessing? Then you have come to the right place! I have created over 50 birthday graphics for you! Now you can go about this a couple of ways.
The first is that you can sign up to my newsletter and receive all the graphics. Then you can download them to your computer or phone and use them whenever you like for personal use.
The second option is that you can go through the gallery below and choose a Christian birthday image and save it. You can also choose to do both options!
Creative Ways to Use Christian Happy Birthday Images
Let's get some creative juices flowing. There are lots of ways you can use the images below, but here are my top 5 ways of sharing them.
Take it up a notch and make it more personal by sending a birthday graphic via text message.

Grab an image and use it as a birthday tag! Great for gift bags, bouquets, or a gift.

Use them to make birthday cards.

Print a whole bunch out and place them all over the home, office, or car to share some extra birthday love.
50 Religious Birthday Images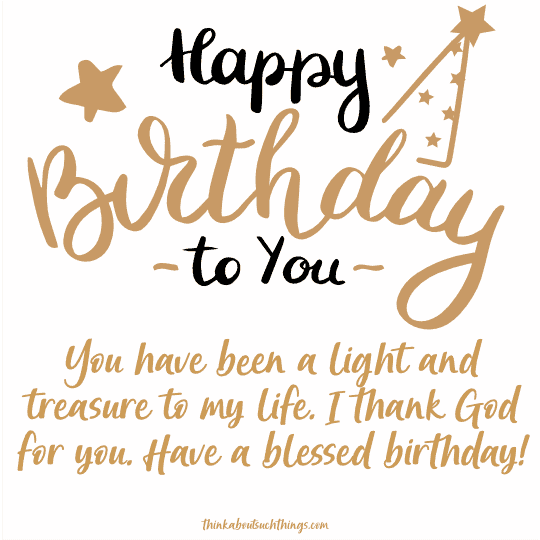 More Christian Birthday Inspiration
Looking for more birthday inspiration that glorifies God? Well, here on Think About Such Things we have serval birthday articles you might want to check out!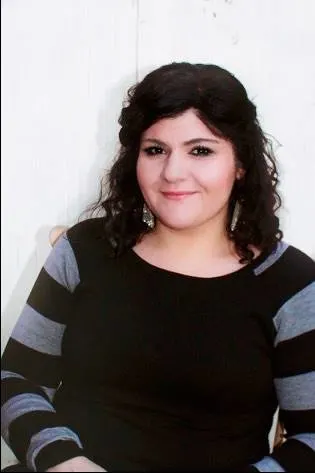 Melissa is a passionate minister, speaker and an ongoing learner of the Bible. She has been involved in church and vocational ministry for over 18 years. And is the founder of Think About Such Things. She has the heart to equip the saints by helping them get into the Word of God and fall more in love with Jesus. She also enjoys family, cooking, and reading.
She has spoken in churches in California, Oregon, Texas, and Mexico and has been featured in Guidepost Magazine and All Recipes Magazine. Read More…