In this post we will look an inspiring collection of Bible verses for graduation. They work great for high school graduation and college graduations. They will encourage seniors' next adventure. So, let's get started…
Graduating from high school, college, seminary or any other type of education pursuit is monumental. It's the changing of seasons and a time for a new adventure.
I remember this vividly when I finished ministry school. I was ready to take on the world. And if you are here then you have someone special in your life that is feeling the same way. Or you could be that very person graduating. If so…congratulations!
What better way to usher there new season of life with a powerful and encouraging Bible verse(s)! I have hand-selected scriptures that will mean a lot to a senior who is graduating. I know they would have blessed me.
If you are wondering how to share these verses. Here are some ideas:
Ways to Share Graduation Bible Verses
In a Graduation Card
Text Message – Email
Social Media Post or Shout Out
In a gift or flowers
In-person
On your graduation cap
In your graduation invitations or thank you cards
With all that said…let's get down to business!
Bible Verses For Graduates
All verses below are from the NKJV. You can hover over the reference and you can check out the Amplified translation of the Bible verse. If you would like to check out other translations then head over to Bible Gateway.
Also, feel free to use the images below to share with the graduating senior! Send it to them in a text or post it on social media!
---
Ephesians 3:20 NKJV – 20 Now to Him who is able to do exceedingly abundantly above all that we ask or think, according to the power that works in us,
Psalm 16:7-11 NKJV – 7 I will bless the LORD who has given me counsel; My heart also instructs me in the night seasons. 8 I have set the LORD always before me; Because [He is] at my right hand I shall not be moved. 9 Therefore my heart is glad, and my glory rejoices; My flesh also will rest in hope. 10 For You will not leave my soul in Sheol, Nor will You allow Your Holy One to see corruption. 11 You will show me the path of life; In Your presence [is] fullness of joy; At Your right hand [are] pleasures forevermore.
Numbers 6:24-26 NKJV – 24 "The LORD bless you and keep you; 25 The LORD make His face shine upon you, And be gracious to you; 26 The LORD lift up His countenance upon you, And give you peace." '
Matthew 5:16 NKJV – 16 "Let your light so shine before men, that they may see your good works and glorify your Father in heaven.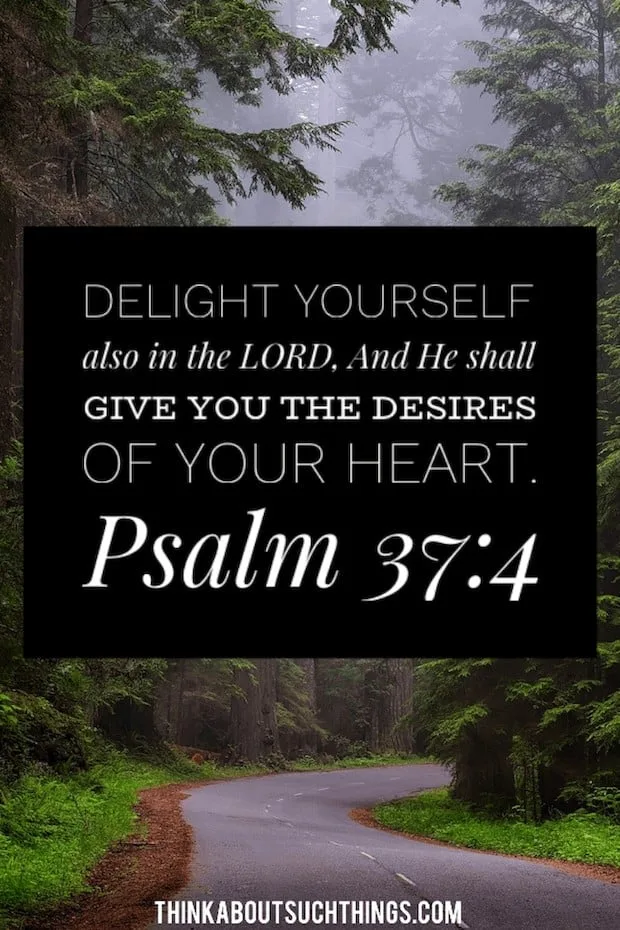 Proverbs 2:1-8 NKJV – 1 My son, if you receive my words, And treasure my commands within you, 2 So that you incline your ear to wisdom, [And] apply your heart to understanding; 3 Yes, if you cry out for discernment, [And] lift up your voice for understanding, 4 If you seek her as silver, And search for her as [for] hidden treasures; 5 Then you will understand the fear of the LORD, And find the knowledge of God. 6 For the LORD gives wisdom; From His mouth [come] knowledge and understanding; 7 He stores up sound wisdom for the upright; [He is] a shield to those who walk uprightly.
Proverbs 19:20-21 NKJV – 20 Listen to counsel and receive instruction, That you may be wise in your latter days. 21 There are many plans in a man's heart, Nevertheless the LORD's counsel–that will stand.
Isaiah 26:3-4 NKJV – 3 You will keep [him] in perfect peace, [Whose] mind [is] stayed [on You], Because he trusts in You. 4 Trust in the LORD forever, For in YAH, the LORD, [is] everlasting strength.
Proverbs 16:3 NKJV – 3 Commit your works to the LORD, And your thoughts will be established.
1 Samuel 12:16 NKJV – 16 "Now therefore, stand and see this great thing which the LORD will do before your eyes:
Ephesians 2:10 NKJV – 10 For we are His workmanship, created in Christ Jesus for good works, which God prepared beforehand that we should walk in them.
Psalm 119:105-106 NKJV Your word [is] a lamp to my feet And a light to my path. 106 I have sworn and confirmed That I will keep Your righteous judgments.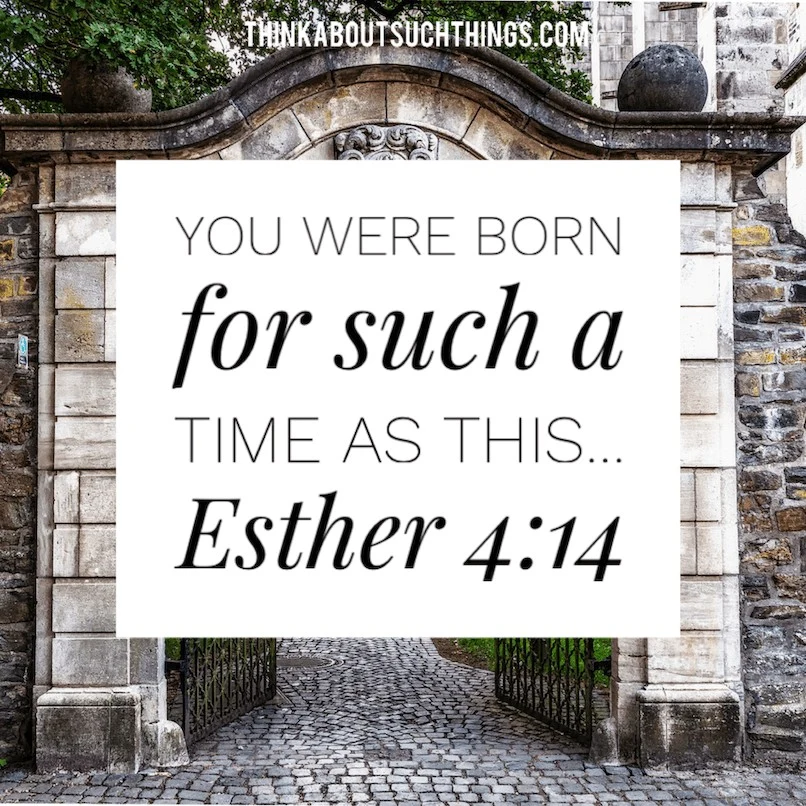 Philippians 1:6 NKJV – 6 being confident of this very thing, that He who has begun a good work in you will complete [it] until the day of Jesus Christ;
Psalm 37:4 NKJV – 4 Delight yourself also in the LORD, And He shall give you the desires of your heart.
Isaiah 40:29-31 NKJV – 29 He gives power to the weak, And to [those who have] no might He increases strength. 30 Even the youths shall faint and be weary, And the young men shall utterly fall, 31 But those who wait on the LORD Shall renew [their] strength; They shall mount up with wings like eagles, They shall run and not be weary, They shall walk and not faint.
Deuteronomy 31:6 NKJV – 6 "Be strong and of good courage, do not fear nor be afraid of them; for the LORD your God, He [is] the One who goes with you. He will not leave you nor forsake you."
Jeremiah 29:11 NKJV – 11 For I know the thoughts that I think toward you, says the LORD, thoughts of peace and not of evil, to give you a future and a hope.
Proverbs 13:20 NKJV – 20 He who walks with wise [men] will be wise, But the companion of fools will be destroyed.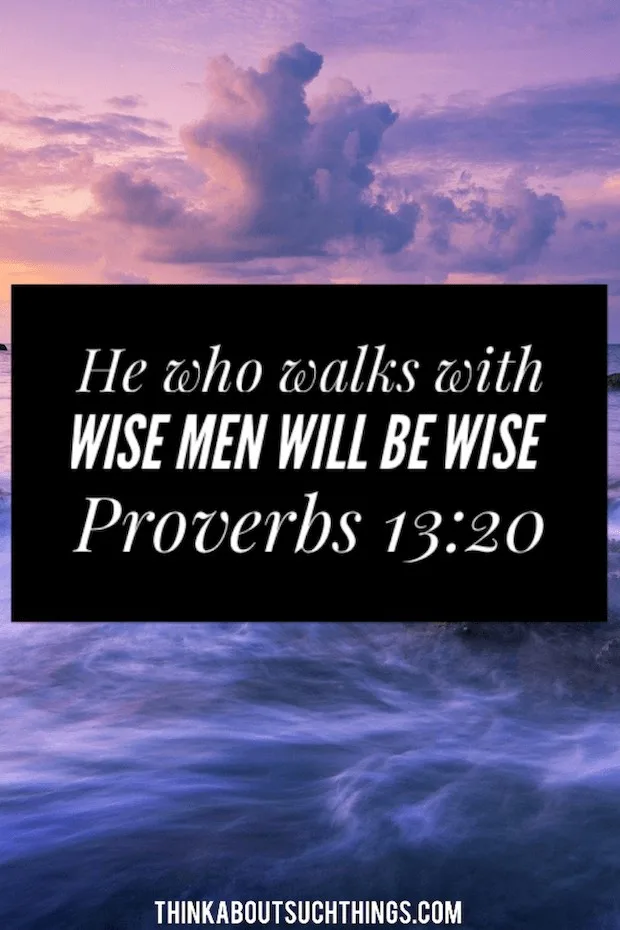 Esther 4:14 NKJV – 14 "For if you remain completely silent at this time, relief and deliverance will arise for the Jews from another place, but you and your father's house will perish. Yet who knows whether you have come to the kingdom for [such] a time as this?"
Psalm 119:31-32 NKJV – 31 I cling to Your testimonies; O LORD, do not put me to shame! 32 I will run the course of Your commandments, For You shall enlarge my heart.
Colossians 3:23 NKJV – 23 And whatever you do, do it heartily, as to the Lord and not to men,
Proverbs 4:7-10 NKJV – 7 Wisdom [is] the principal thing; [Therefore] get wisdom. And in all your getting, get understanding. 8 Exalt her, and she will promote you; She will bring you honor, when you embrace her. 9 She will place on your head an ornament of grace; A crown of glory she will deliver to you." 10 Hear, my son, and receive my sayings, And the years of your life will be many.
Proverbs 3:6 NKJV – 6 In all your ways acknowledge Him, And He shall direct your paths.
2 Corinthians 9:8 NKJV – 8 And God [is] able to make all grace abound toward you, that you, always having all sufficiency in all [things], may have an abundance for every good work.
Isaiah 58:11 NKJV – 11 The LORD will guide you continually, And satisfy your soul in drought, And strengthen your bones; You shall be like a watered garden, And like a spring of water, whose waters do not fail.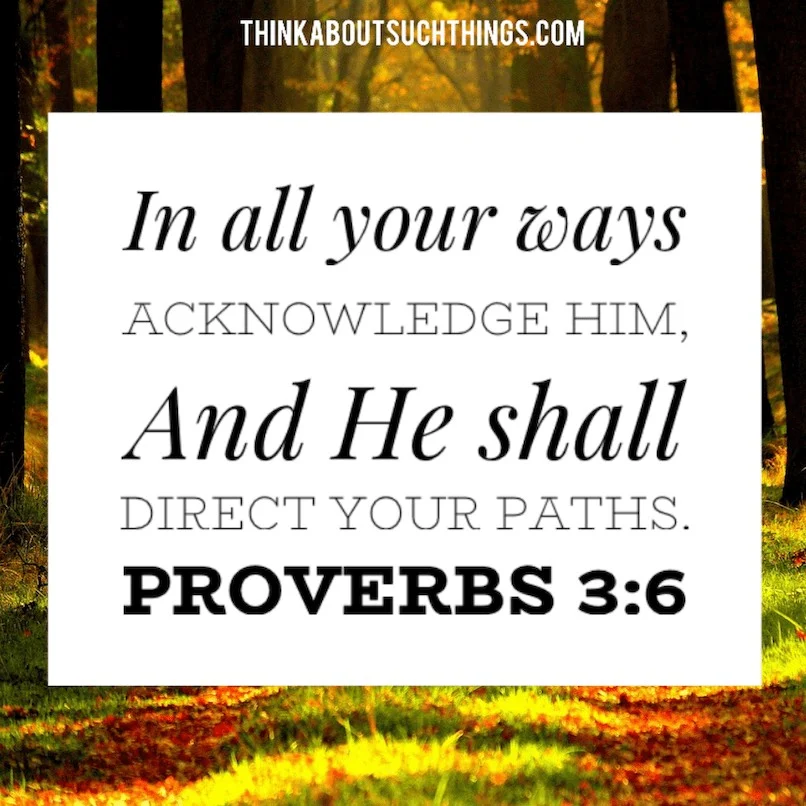 1 Thessalonians 5:24 NKJV – 24 He who calls you [is] faithful, who also will do [it].
Proverbs 31:25 NKJV – 25 Strength and honor [are] her clothing; She shall rejoice in time to come.
Ecclesiastes 3:11 NKJV – 11 He has made everything beautiful in its time. Also He has put eternity in their hearts, except that no one can find out the work that God does from beginning to end.
Proverbs 24:14 NKJV – 14 So [shall] the knowledge of wisdom [be] to your soul; If you have found [it], there is a prospect, And your hope will not be cut off.
1 Timothy 4:12 NKJV – 12 Let no one despise your youth, but be an example to the believers in word, in conduct, in love, in spirit, in faith, in purity.
Joshua 1:9 NKJV – 9 "Have I not commanded you? Be strong and of good courage; do not be afraid, nor be dismayed, for the LORD your God [is] with you wherever you go."
Philippians 4:13 NKJV – 13 I can do all things through Christ who strengthens me.
Psalm 20:4 NKJV – 4 May He grant you according to your heart's [desire], And fulfill all your purpose.
Isaiah 43:19 NKJV – 19 Behold, I will do a new thing, Now it shall spring forth; Shall you not know it? I will even make a road in the wilderness [And] rivers in the desert.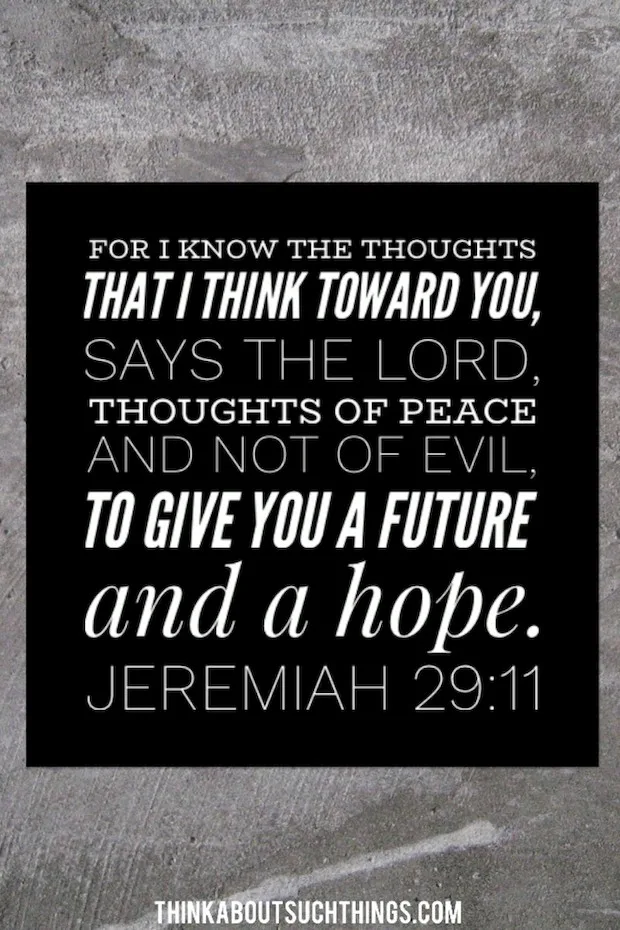 Luke 1:37 NKJV – 37 "For with God nothing will be impossible."
2 Timothy 2:15 NKJV – 15 Be diligent to present yourself approved to God, a worker who does not need to be ashamed, rightly dividing the word of truth.
Jeremiah 17:7-8 NKJV – 7 "Blessed [is] the man who trusts in the LORD, And whose hope is the LORD. 8 For he shall be like a tree planted by the waters, Which spreads out its roots by the river, And will not fear when heat comes; But its leaf will be green, And will not be anxious in the year of drought, Nor will cease from yielding fruit.
Short Bible Verses For Grad Caps
These are some verses that can be used for graduation caps. You can either just use the reference on your cap or have a small portion of the verse written out. I have bolded portions of the verses that would work well for a cap!
If you are not feeling crafty to decorate your own grad cap then check out some Zazzles Bible Verses Graduation Caps! They are so nice! Here are just two examples. They have a slew of them! Just click the link above to check them all out!
2 Timothy 4:17 NKJV – 17 But the Lord stood with me and strengthened me, so that the message might be preached fully through me, and [that] all the Gentiles might hear. Also I was delivered out of the mouth of the lion.
Psalm 118:24 NKJV – 24 This [is] the day the LORD has made; We will rejoice and be glad in it.
Isaiah 58:11 NKJV – 11 The LORD will guide you continually, And satisfy your soul in drought, And strengthen your bones; You shall be like a watered garden, And like a spring of water, whose waters do not fail.
1 Thessalonians 5:16 NKJV – 16 Rejoice always,
Psalm 34:14 NKJV – 14 Depart from evil and do good; Seek peace and pursue it.
Matthew 5:14 NKJV – 14 "You are the light of the world. A city that is set on a hill cannot be hidden.
Philippians 4:4 NKJV – 4 Rejoice in the Lord always. Again I will say, rejoice!
Proverbs 3:6 NKJV – 6 In all your ways acknowledge Him, And He shall direct your paths.
Psalm 136:1 NKJV – 1 Oh, give thanks to the LORD, for [He is] good! For His mercy [endures] forever.
Psalm 119:105 NKJV – Your word [is] a lamp to my feet And a light to my path.
Recap Reference List of All Scriptures for Graduation
Here is a simple reference list of the Bible verses for graduations and for caps. I hope this makes it easy for you to jot down these verses for future use.
Graduation Bible Verses
Ephesians 3:20,
Psalm 16:7-11,
Numbers 6:24-26,
Matthew 5:16,
Proverbs 2: 1-8
Proverbs 19:20-21
Isaiah 26:3-4,
Proverbs 16:3,
1 Samuel 12:16,
Ephesians 2:10,
Psalm 119:105-106,
Philippians 1:6,
Psalm 37:4,
Isaiah 40:29-31,
Deuteronomy 31:6,
Jeremiah 29:11,
Proverbs 13:20,
Esther 4:14,
Psalm 119:31-32,
Colossians 3:23,
Proverbs 4:7-10
Proverbs 3:6,
2 Corinthians 9:8,
Isaiah 58:11,
1 Thessalonians 5:24,
Proverbs 31:25,
Ecclesiastes 3:11,
Proverbs 24:14,
1 Timothy 4:12,
Joshua 1:9,
Philippians 4:13,
Psalm 20:4,
Isaiah 43:19,
2 Corinthians 9:8,
Luke 1:37,
2 Timothy 2:15,
Jeremiah 17:7-8,
Short Bible Verses for Graduation Cap
2 Tim 4:17
Psalm 118:24
Isaiah 58:11
1 Thessalonians 5:16
Psalms 34:14
Matthew 5:14
Philippians 4:4
Proverbs 3:6
Psalm 136:1
Psalm 119:105
John 19:28
---
Well, there you go! Over 40 Bible verses for graduations…doesn't matter if it's high school or college. I hope you have found a few verses that will encourage the senior in your life. And if another life event is happening check out my topical Bible verses for more inspiration.

For more articles the help you grow on your walk with the Lord check out my Faith Page. And like always I would love to hear from you! So, please leave me a comment below and share with me what God is doing in your life!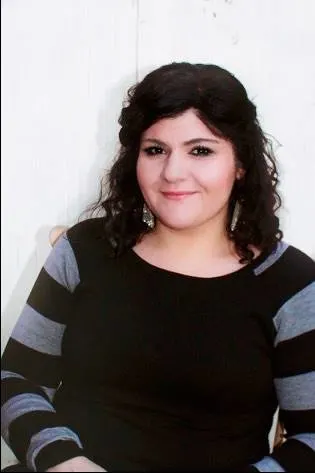 Melissa is a passionate minister, speaker and an ongoing learner of the Bible. She has been involved in church and vocational ministry for over 18 years. And is the founder of Think About Such Things. She has the heart to equip the saints by helping them get into the Word of God and fall more in love with Jesus. She also enjoys family, cooking, and reading.
She has spoken in churches in California, Oregon, Texas, and Mexico and has been featured in Guidepost Magazine and All Recipes Magazine. Read More…