In this article we will Show a little teachers appreciation with these Bible verses for teachers. They will express how much you care and encourage them to keep teaching. So whether it's Teacher's day, the start or end of school, or just because…Celebrate a great teacher today!
Teaching is a hard job. I don't care if it's elementary, high school, college, Sunday school, or a Wednesday night class at church. A lot goes into the prep and presentation.
I know because I have taught Sunday school and church classes. I can only imagine how it is for people who teach daily!
Sharing a little love and teacher appreciation can really encourage them. There is even a whole week in May dedicated to it!
There are numerous ways you can show appreciation to an educator or a little encouragement.
In a card
A sticky note (not formal or fancy just a little way to show some love)
gift
verbally
social media post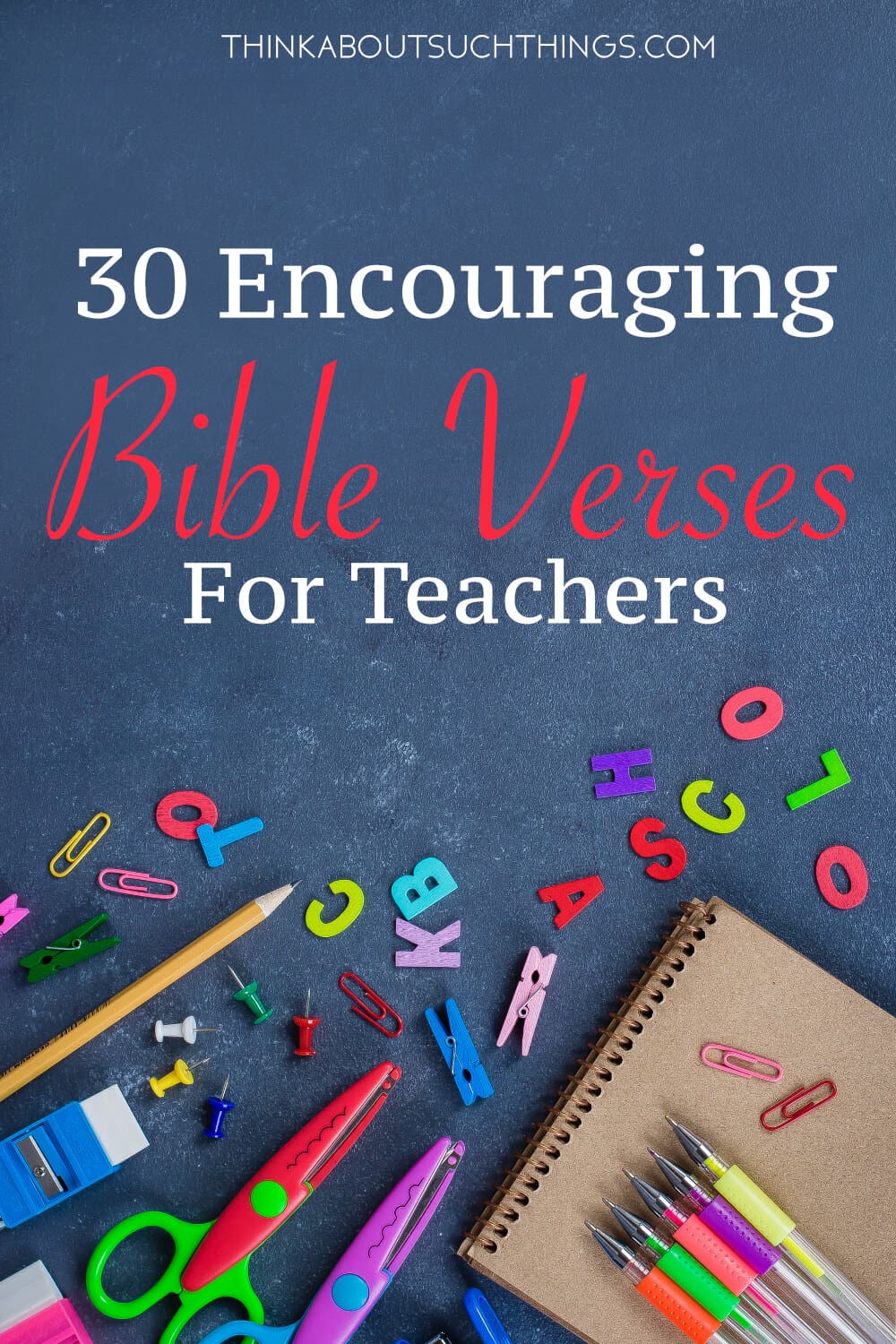 Skip to my Lou has 100's of creative gift ideas! They are so cute and creative!
No matter the avenue you decide you can always include a Bible verse that will minister to them on a deeper level.
And try to be sensitive to the Holy Spirit as you read through them. See if He highlights one of these Bible verses for teachers. If He does then go with that! It will bless them!
Also, if you are looking for more Bible verses collections based on topics and themes then don't forget to check out my faith page out!
>> Looking for prayers? Check out 9 Powerful Prayers for Teachers or 7 Powerful Teacher's Prayers Before Class
>> Looking for blessings? Check out 24 Uplifting Blessings for Teachers
Scriptures for Teachers
I have created a handful of graphics you can use to share with a teacher! Feel free to send it to them via email, txt, or social media. Don't feel trapped by the online world though. You can print them and add it to a gift or even laminate it. It would make a wonderful bookmark for your teacher!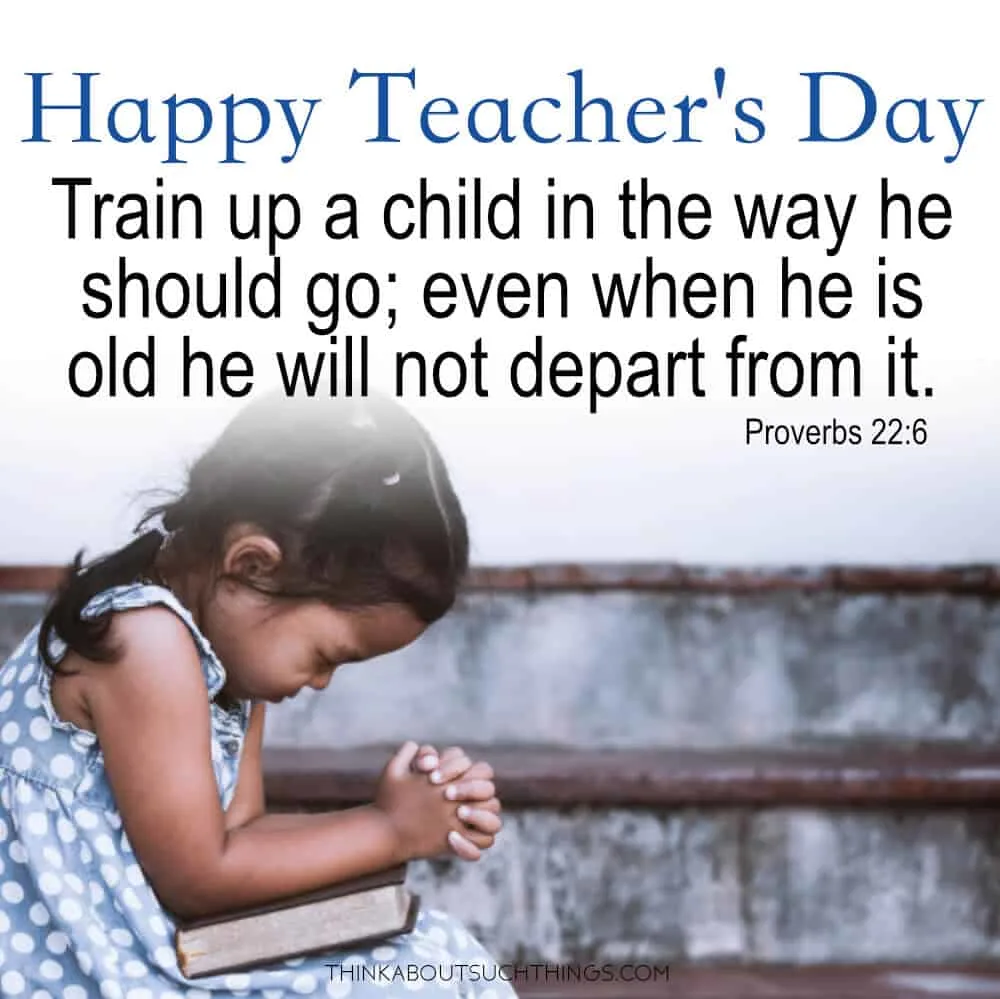 "Start children off on the way they should go, and even when they are old they will not turn from it." – Proverbs 22:6
"Let my teaching fall like rain and my words descend like dew, like showers on new grass, like abundant rain on tender plants." Deuteronomy 32:2
"Fix these words of mine in your hearts and minds; tie them as symbols on your hands and bind them on your foreheads. Teach them to your children, talking about them when you sit at home and when you walk along the road, when you lie down and when you get up." – Deuteronomy 11:18-19
"I will instruct you and teach you in the way you should go;
I will counsel you with my loving eye on you." Psalm 32:8
"The student is not above the teacher, but everyone who is fully trained will be like their teacher." – Luke 6:40
For gaining wisdom and instruction;
for understanding words of insight;
for receiving instruction in prudent behavior,
doing what is right and just and fair;
for giving prudence to those who are simple,
knowledge and discretion to the young— Proverbs 1:2-4
"Do your best to present yourself to God as one approved, a worker who does not need to be ashamed and who correctly handles the word of truth." – 2 Timothy 2:15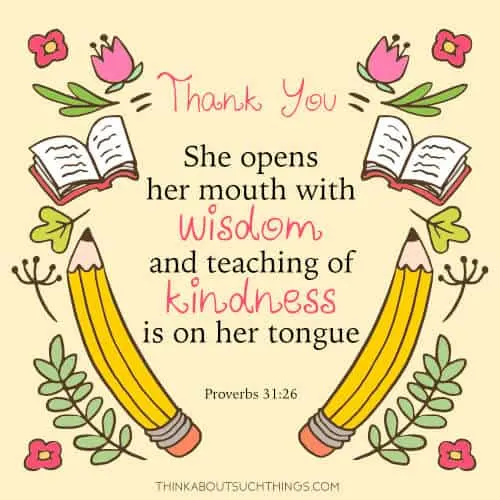 "Therefore, my dear brothers and sisters, stand firm. Let nothing move you. Always give yourselves fully to the work of the Lord, because you know that your labor in the Lord is not in vain." – 1 Corinthians 15:58
"But in your hearts revere Christ as Lord. Always be prepared to give an answer to everyone who asks you to give the reason for the hope that you have. But do this with gentleness and respect." –1 Peter 3:15
"So Christ himself gave the apostles, the prophets, the evangelists, the pastors and teachers, to equip his people for works of service, so that the body of Christ may be built up until we all reach unity in the faith and in the knowledge of the Son of God and become mature, attaining to the whole measure of the fullness of Christ. Then we will no longer be infants, tossed back and forth by the waves, and blown here and there by every wind of teaching and by the cunning and craftiness of people in their deceitful scheming. Instead, speaking the truth in love, we will grow to become in every respect the mature body of him who is the head, that is, Christ. From him the whole body, joined and held together by every supporting ligament, grows and builds itself up in love, as each part does its work." – Ephesians 4: 11-16
"Young and old alike, teacher as well as student, cast lots for their duties." – 1 Chronicles 25:8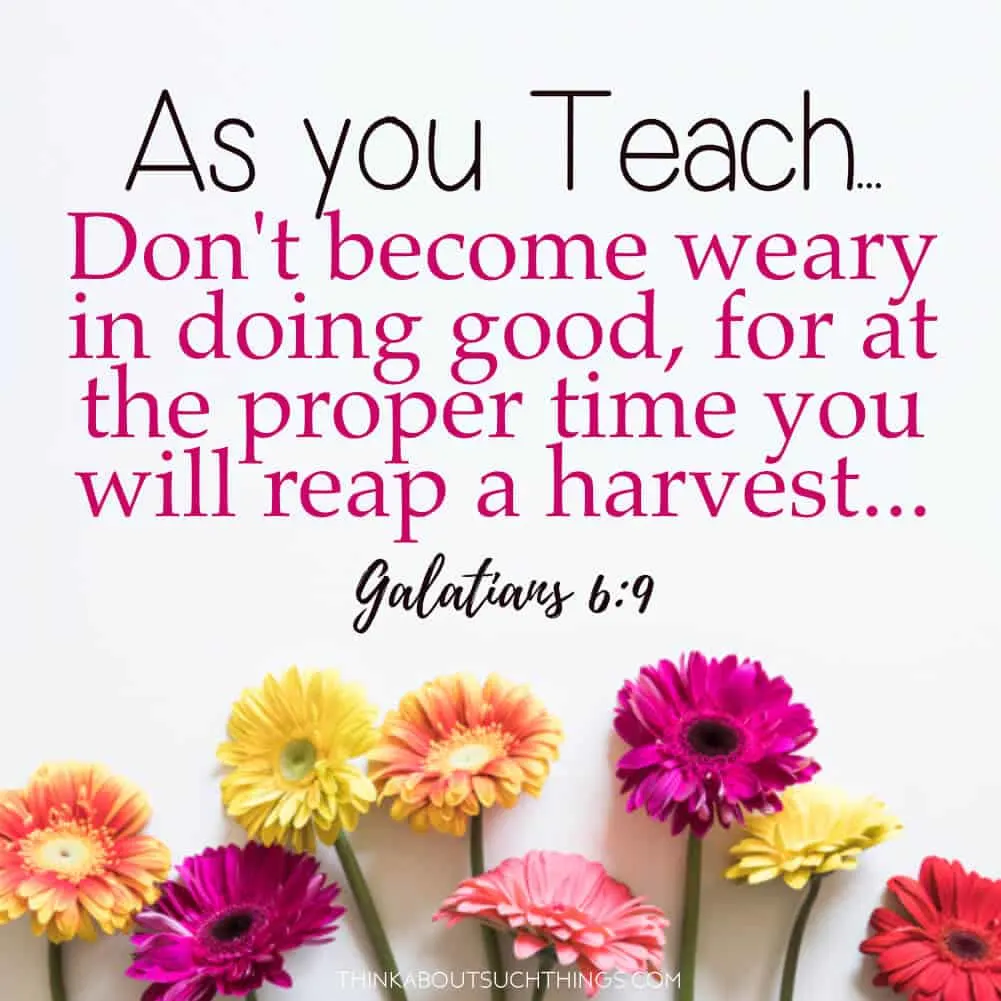 "The student is not above the teacher, nor a servant above his master." –Matthew 10:24
"We have different gifts, according to the grace given to each of us. If your gift is prophesying, then prophesy in accordance with your faith; if it is serving, then serve; if it is teaching, then teach;" – Romans 12:6-7 
"For everything that was written in the past was written to teach us, so that through the endurance taught in the Scriptures and the encouragement they provide we might have hope." Romans 15:4
"And of this gospel I was appointed a herald and an apostle and a teacher." – 2 Timothy 1:11
"Likewise, teach the older women to be reverent in the way they live, not to be slanderers or addicted to much wine, but to teach what is good. Then they can urge the younger women to love their husbands and children, to be self-controlled and pure, to be busy at home, to be kind, and to be subject to their husbands, so that no one will malign the word of God." – Titus 2:3-5
"Let the message of Christ dwell among you richly as you teach and admonish one another with all wisdom through psalms, hymns, and songs from the Spirit, singing to God with gratitude in your hearts." – Colossians 3:16
I can do all this through him who gives me strength. Philippians 4:13
"if you know his will and approve of what is superior because you are instructed by the law; if you are convinced that you are a guide for the blind, a light for those who are in the dark, an instructor of the foolish, a teacher of little children, because you have in the law the embodiment of knowledge and truth— you, then, who teach others, do you not teach yourself? You who preach against stealing, do you steal? You who say that people should not commit adultery, do you commit adultery? You who abhor idols, do you rob temples? You who boast in the law, do you dishonor God by breaking the law?" – Romans 2:18-23 
"Her children arise and call her blessed; her husband also, and he praises her:" – Proverbs 31:28
"In everything set them an example by doing what is good. In your teaching show integrity, seriousness and soundness of speech that cannot be condemned, so that those who oppose you may be ashamed because they have nothing bad to say about us." – Titus 2:7-8
"I urge, then, first of all, that petitions, prayers, intercession and thanksgiving be made for all people—for kings and all those in authority, that we may live peaceful and quiet lives in all godliness and holiness." 1 Timothy 2:1-2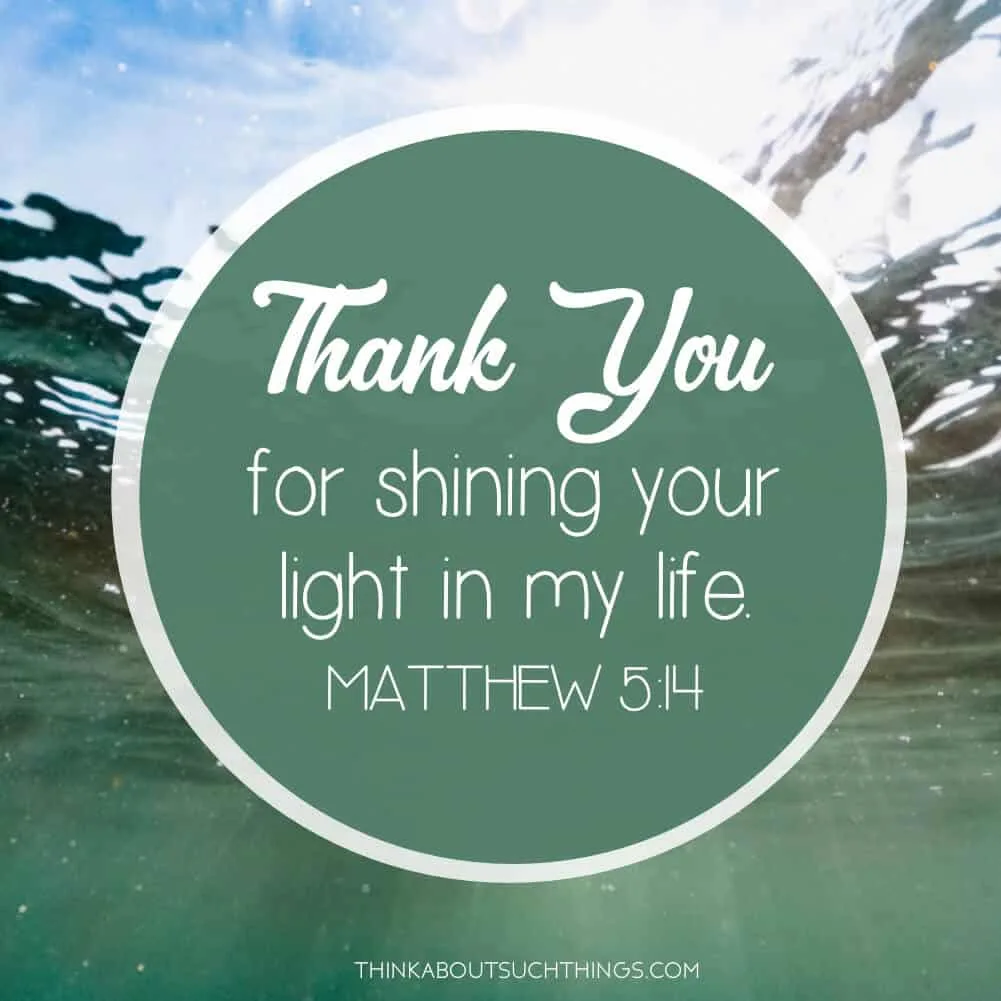 "Not many of you should become teachers, my fellow believers, because you know that we who teach will be judged more strictly. We all stumble in many ways. Anyone who is never at fault in what they say is perfect, able to keep their whole body in check." – James 3:1-2
Nevertheless, the one who receives instruction in the word should share all good things with their instructor. Galatians 6:6
"Hold on to instruction, do not let it go; guard it well, for it is your life."-Proverbs 4:13
"All Scripture is God-breathed and is useful for teaching, rebuking, correcting and training in righteousness." – 2 Timothy 3:16
"If any of you lacks wisdom, you should ask God, who gives generously to all without finding fault, and it will be given to you." – James 1:5
"I pray that out of his glorious riches he may strengthen you with power through his Spirit in your inner being, so that Christ may dwell in your hearts through faith. And I pray that you, being rooted and established in love,may have power, together with all the Lord's holy people, to grasp how wide and long and high and deep is the love of Christ, and to know this love that surpasses knowledge—that you may be filled to the measure of all the fullness of God." – Ephesians 3:16-19
"Therefore anyone who sets aside one of the least of these commands and teaches others accordingly will be called least in the kingdom of heaven, but whoever practices and teaches these commands will be called great in the kingdom of heaven." – Matthew 5:19
Come, my children, listen to me;
I will teach you the fear of the Lord. – Psalm 34:11
I hope these Bible verses for teachers help you appreciate and encourage a teacher that's in your life. And if you are looking for more posts on different verses then please check them out below.
As always please share your thoughts in the comments below! I would love to hear from you.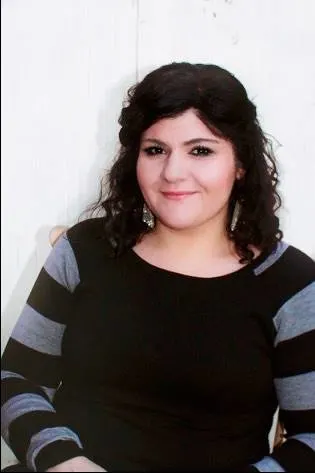 Melissa is a passionate minister, speaker and an ongoing learner of the Bible. She has been involved in church and vocational ministry for over 18 years. And is the founder of Think About Such Things. She has the heart to equip the saints by helping them get into the Word of God and fall more in love with Jesus. She also enjoys family, cooking, and reading.
She has spoken in churches in California, Oregon, Texas, and Mexico and has been featured in Guidepost Magazine and All Recipes Magazine. Read More…