Delicious Cacao nibs recipes that you can use to start adding this superfood to your diet.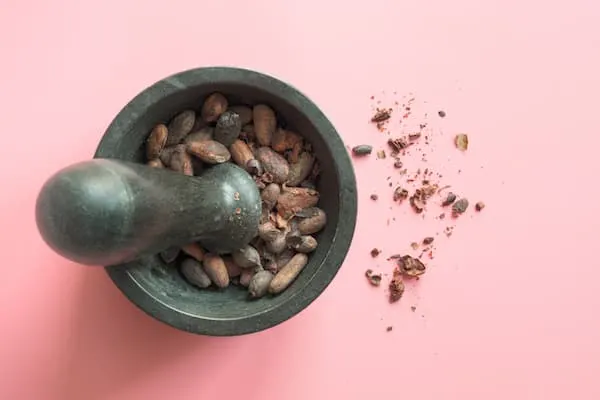 Cocoa nibs are a new thing in my family and we love them! They help my mom tremendously with her digestive issues. She will take a tablespoon or two and eat them just the way they are.
Here is more on the health benefits: Cacao Nibs: Superfood that Boosts Energy and Burns Fat
Cacao Nibs are truly a superfood much like Turmeric and Matcha. Check out those pages for more superfood recipes.
Now for most, they won't like just eating plain ol' cacao nibs. It are just not going to work. Cocoa nibs are bitter and you need to acquire a taste for them. But you can still enjoy the benefit of these little guys by adding them to some of your daily foods.
A Few Ways To Use Cacao Nibs
Here are a few examples of places you can add cacao nibs:
Add to a parfait or chia pudding for a nice crunch
Make a chocolate smoothie by adding it to the blender
Mix them into your favorite cookie recipe
Add a spoonful to your coffee grounds when you make coffee (Drip or French Press)
You can use them to make a crust for pork chops or steak. (Bonus Recipe: Cacao Nib, Fennel and Coffee Encrusted Pork Tenderloin)
Those are just a handful of ways of adding them into your normal goods you eat/drink. Now let's get to some yummy recipes where cacao nibs are the shining star or support actress.
Cacao Nibs Recipes
I hope you have enjoyed these cacao nibs recipes and they have inspired you to use this superfood more often! Don't forget to save this pin for later when you want to reference a recipe: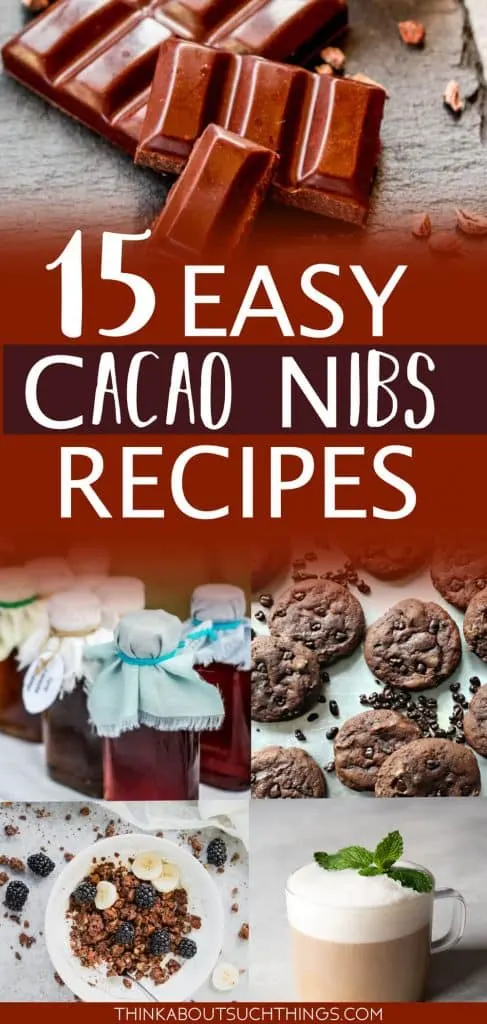 Please leave me a comment below! I would love to hear from you.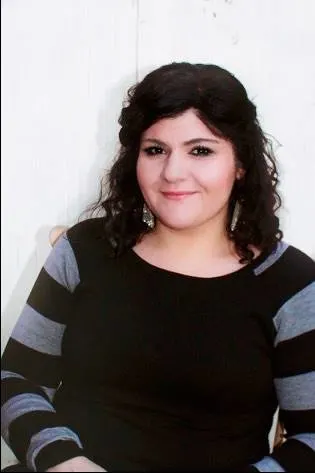 Melissa is a passionate minister, speaker and an ongoing learner of the Bible. She has been involved in church and vocational ministry for over 18 years. And is the founder of Think About Such Things. She has the heart to equip the saints by helping them get into the Word of God and fall more in love with Jesus. She also enjoys family, cooking, and reading.
She has spoken in churches in California, Oregon, Texas, and Mexico and has been featured in Guidepost Magazine and All Recipes Magazine. Read More…