In this post we will enjoy some powerhouse Corrie Ten Boom quotes and her Tapestry Poem. They will encourage you and inspire your faith. So, let's get started…
Corrie Ten Boom is an inspiration and hero in my book. Her ability to hold on to her faith during WW2 overwhelms my heart. What a brave bold woman of God.
This is why I wanted to share some of my favorite quotes from her. My hope is that they build you up and encourage you as much as they do for me. If you are a lover of quotes like me….don't forget to check out my other quote posts.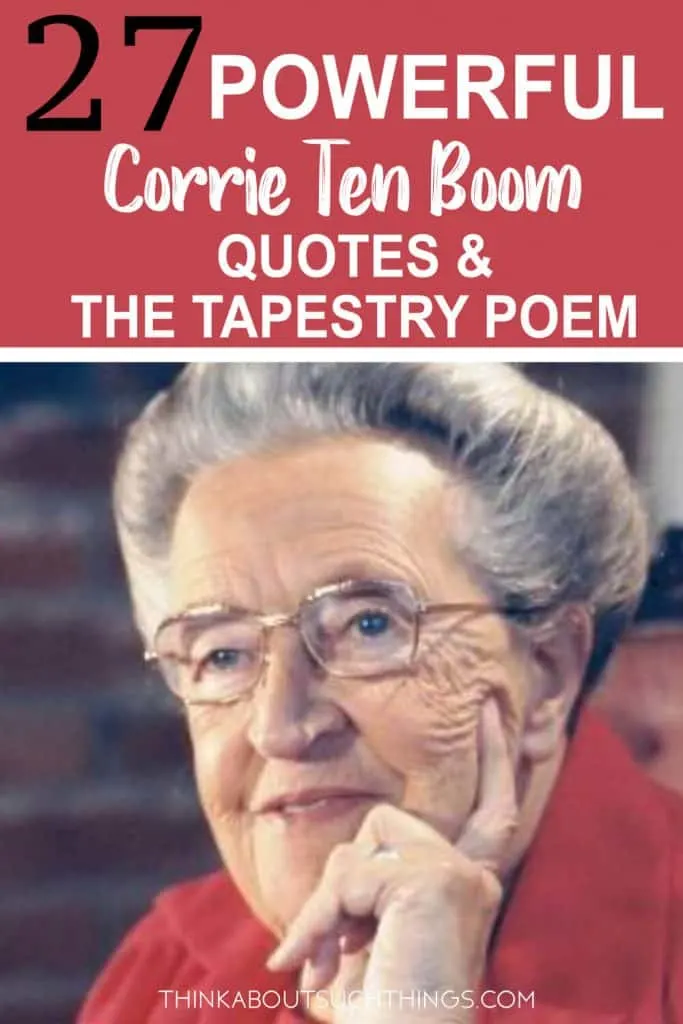 Corrie Ten Boom's Biography
If you are not familiar with who Corrie Ten Boom. I have posted a little snippet of her bio below from PBS.org
"Corrie ten Boom has long been honored by evangelical Christians as an exemplar of Christian faith in action. Arrested by the Nazis along with the rest of her family for hiding Jews in their Haarlem home during the Holocaust, she was imprisoned and eventually sent to the Ravensbruck concentration camp along with her beloved sister, Betsie, who perished there just days before Corrie's own release on December 31, 1944. Inspired by Betsie's example of selfless love and forgiveness amid extreme cruelty and persecution, Corrie established a post-war home for other camp survivors trying to recover from the horrors they had escaped. She went on to travel widely as a missionary, preaching God's forgiveness and the need for reconciliation."
Corrie has written many books, and I highly recommend you read The Hiding Place. I'm sure her other books are great as well but I have not had the chance to read them yet.
If you would like to read more about Corrie Ten Boom and her family please check out tenboom.org. If you would like to purchase them here are some from Amazon.
Corrie Ten Boom Quotes
"Worry is like a rocking chair: it keeps you moving but doesn't get you anywhere." ~ Corrie Ten Boom
"Discernment is God's call to intercession, never to faultfinding." ~ Corrie Ten Boom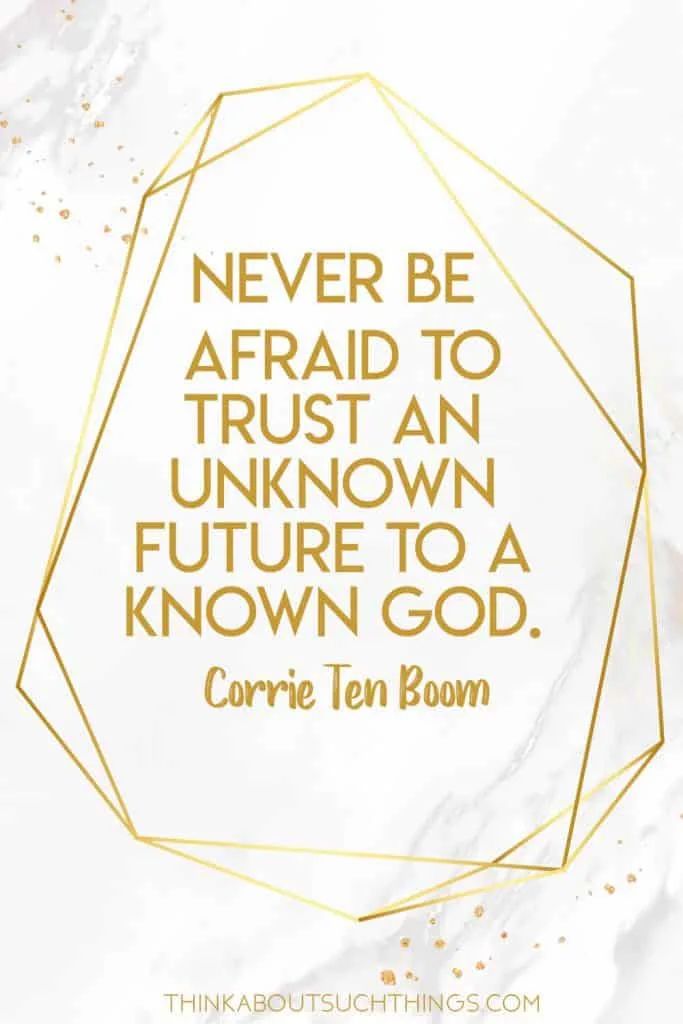 "The wonderful thing about praying is that you leave a world of not being able to do something, and enter God's realm where everything is possible. He specializes in the impossible. Nothing is too great for His almighty power. Nothing is too small for His love." ~ Corrie Ten Boom
"There is no panic in Heaven! God has no problems, only plans." ~ Corrie Ten Boom
"Worry does not empty tomorrow of its sorrow. It empties today of its strength." ~ Corrie Ten Boom
"Never be afraid to trust an unknown future to a known God." ~ Corrie Ten Boom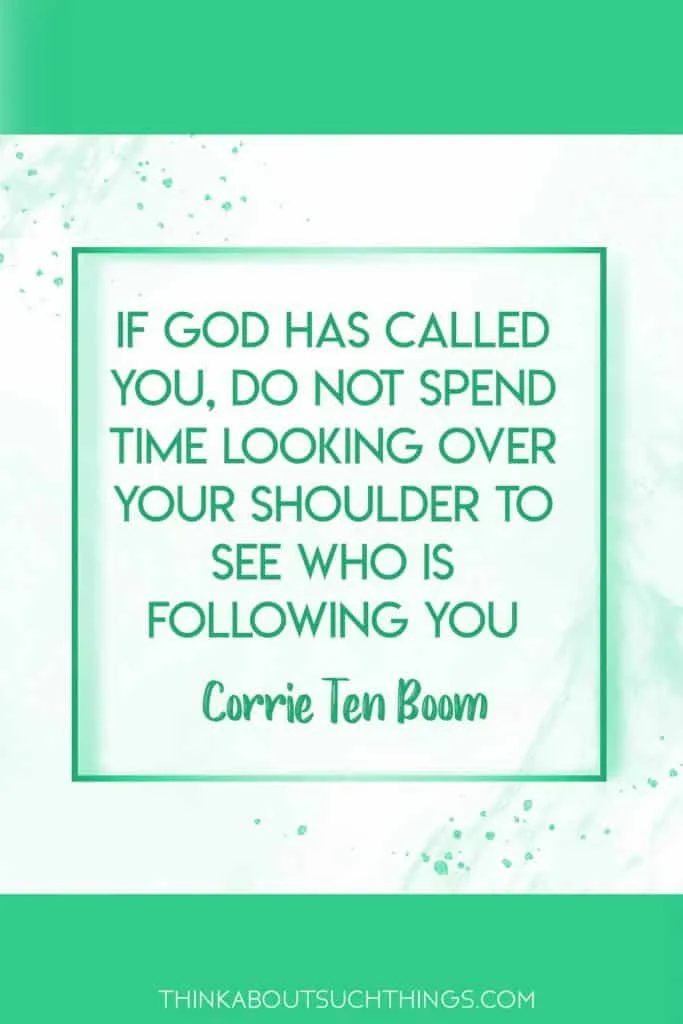 "If you look at the world, you'll be distressed. If you look within, you'll be depressed. If you look at God you'll be at rest." ~ Corrie Ten Boom
"Don't pray when you feel like it. Have an appointment with the Lord and keep it. A man is powerful on his knees"~ Corrie Ten Boom
"When a train goes through a tunnel and it gets dark, you don't throw away the ticket and jump off. You sit still and trust the engineer." ~ Corrie Ten Boom
"There is no pit so deep that God's love is not deeper still." ~ Corrie Ten Boom
"Happiness isn't something that depends on our surroundings; it's something we make inside ourselves." ~ Corrie Ten Boom
"Faith is like radar that sees through the fog—to the reality of things at a distance that the human eye cannot see." ~ Corrie Ten Boom
"If the devil cannot make us bad, he will make us busy." ~ Corrie Ten Boom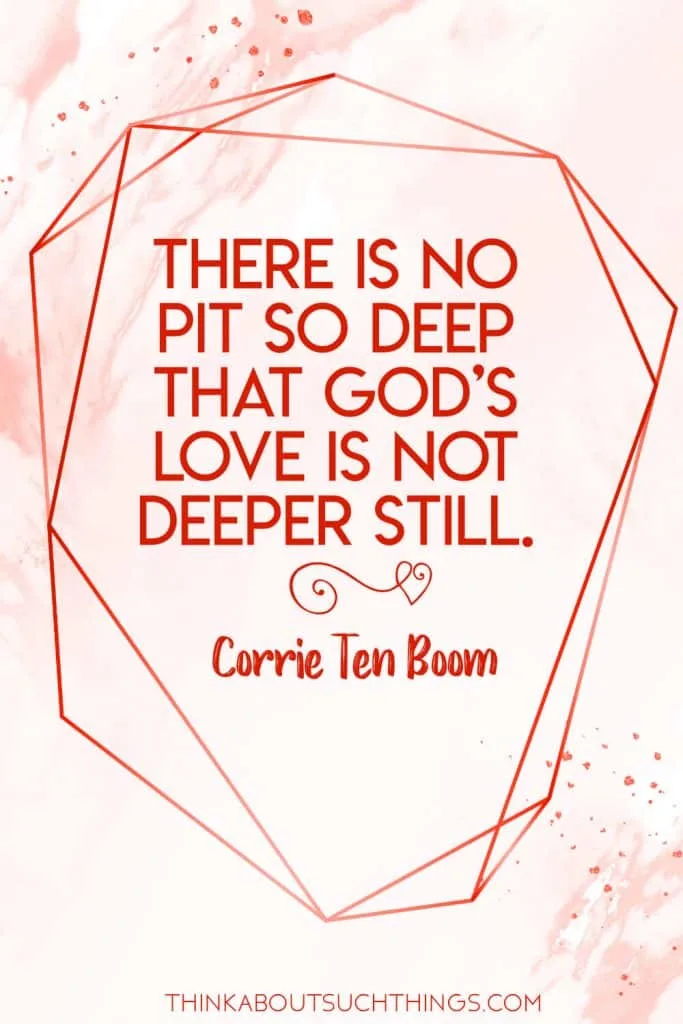 "You see, a potter can only mold the clay when it lies completely in his hand. It requires complete surrender." ~ Corrie Ten Boom
"Faith sees the invisible, believes the unbelievable, and receives the impossible." ~ Corrie Ten Boom
"In order to realize the worth of the anchor we need to feel the stress of the storm."~ Corrie Ten Boom
"God buries our sins in the depths of the sea and then puts up a sign that reads, "No fishing."" ~ Corrie Ten Boom
"Jesus did not promise to change the circumstances around us. He promised great peace and pure joy to those who would learn to believe that God actually controls all things." ~ Corrie Ten Boom
"If God has called you, do not spend time looking over your shoulder to see who is following you." ~ Corrie Ten Boom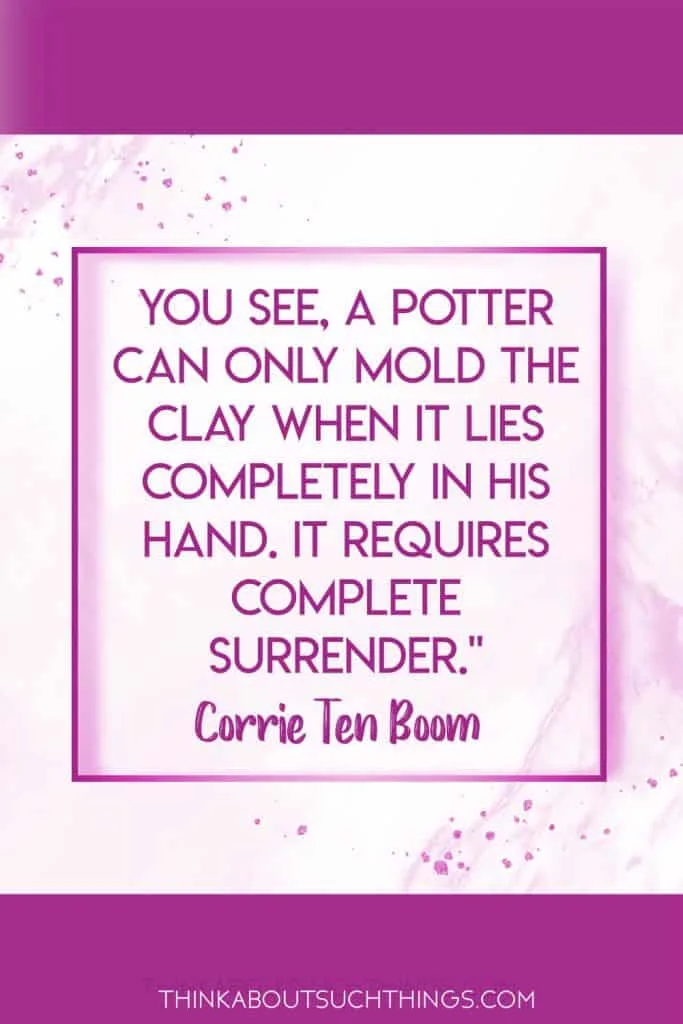 "Hold everything in your hands lightly, otherwise it hurts when God pries your fingers open." ~ Corrie Ten Boom
"The devil smiles when we make plans. He laughs when we get too busy. But he trembles when we pray-especially when we pray together." ~ Corrie Ten Boom
Corrie Ten Boom on Forgiveness
Corrie has a powerful testimony on forgiveness. Here are some of my favorite quotes from her on the topic.
"Forgiveness is setting the prisoner free, only to find out that the prisoner was me." ~ Corrie Ten Boom
"Even as the angry vengeful thoughts boiled through me, I saw the sin of them. Jesus Christ had died for this man; was I going to ask for more? Lord Jesus, I prayed, forgive me and help me to forgive him….Jesus, I cannot forgive him. Give me your forgiveness….And so I discovered that it is not on our forgiveness any more than on our goodness that the world's healing hinges, but on his. When he tells us to love our enemies, he gives along with the command, the love itself." ~ Corrie Ten Boom
"Forgiveness is an act of the will, and the will can function regardless of the temperature of the heart." ~ Corrie Ten Boom
"Forgiveness is the key that unlocks the door of resentment and the handcuffs of hatred. It is a power that breaks the chains of bitterness and the shackles of selfishness." ~ Corrie Ten Boom
"If you cannot find time to pray, ask for forgiveness. Ask to be cleansed of the sin of having no time to pray … " ~ Corrie Ten Boom
Tapestry Poem by Corrie Ten Boom
You can enjoy this poem by reading it below or watching the video…or BOTH!
Life is but a Weaving
"My life is but a weaving
Between my God and me.
I cannot choose the colors
He weaveth steadily.
Oft' times He weaveth sorrow;
And I in foolish pride
Forget He sees the upper
And I the underside.
Not 'til the loom is silent
And the shuttles cease to fly
Will God unroll the canvas
And reveal the reason why.
The dark threads are as needful
In the weaver's skillful hand
As the threads of gold and silver
In the pattern He has planned
He knows, He loves, He cares;
Nothing this truth can dim.
He gives the very best to those
Who leave the choice to Him."
― Corrie ten Boom
I hope these Corrie Ten Boom quotes and poem have inspired your faith. Please drop me a comment below and let me know how she has impacted your walk with God!
Want to inspire your faith more? Check out these two popular posts or check out my faith page!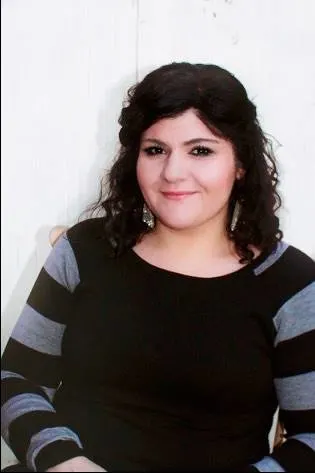 Melissa is a passionate minister, speaker and an ongoing learner of the Bible. She has been involved in church and vocational ministry for over 18 years. And is the founder of Think About Such Things. She has the heart to equip the saints by helping them get into the Word of God and fall more in love with Jesus. She also enjoys family, cooking, and reading.
She has spoken in churches in California, Oregon, Texas, and Mexico and has been featured in Guidepost Magazine and All Recipes Magazine. Read More…