About the Author & Book
Brad and his wife Adriane live out of a heart to see generations transformed by love. They have been married for 17 years and treasure their 9 year old daughter, Abigail. After spending over a decade pastoring and church planting, in 2011 the McKoy's moved to Grove City, PA to pioneer the Antioch Overflow Experiment (AOX), a simple church community whose mission is to disciple, equip and release sons and daughters of the King to transform every sphere of society for the Glory of God.
Brad enjoys coffee and creativity and can regularly be found at local shops discussing and developing new ideas with friends. An entrepreneur at heart, Brad loves coaching and helping launch young leaders into business. Together with a small team of entrepreneurs, Brad operates a small branding and marketing consulting company that focuses on providing real world solutions for locally owned businesses.
In Culture of the Few, first-time author Brad McKoy takes would-be world changers on a journey to discover how Jesus impacted and transformed the culture around Him- and the answer might not be what you expect. Jesus is still in the business of turning ordinary men and women into history makers by inviting them into His daily life. As the ultimate "agent of change", it is Jesus' example we need to follow. This book examines five key areas in the life of Jesus that allowed Him to intentionally invest into the lives of a few fishermen: Identity, Invitation, Intentionality, Intercession, and Intimacy. (From www.cultureofthefew.com)
I was blessed to receive an email from Brad McKoy last month to review his new book Culture of the Few. As an avid reader, I go through many Christian growth books in a year. The thing that stood out to be is that this book is such a timely word to the church right now. So, many times we think bigger is better, or more extravagant is the way we change the world for God. But Culture of the Few blows our idea of how things should look and work. Mckoy brings it all back to Jesus and His disciples as our key examples on how to be agents of change.
For me, personally God has been speaking to me about these very things and it was such confirmation when I read through the book. As a minister, it's so easy to get caught up doing and going. I have seen this in my own life and the lives of church leaders I have known. This book was such a reality check of getting back to the simplicity of the gospel and reaching out to those around us in our everyday life.
McKoy breaks down the book into 5 clever sections: Identity, Invitation, Intentionality, Intercession, and Intimacy. He hits on the basics, but then expands and brings to light certain scriptures that really begin to get you thinking. There is a lot of things that really popped out to me in these sections. I will share just a few that really spoke to my heart.
I learned in the Invitation section about the greek word for household "oikos" a.k.a "Pocket of People." It's like I never really understood what Jesus was saying in Luke 10 about the disciples having their peace rest on a home until McKoy shed light on what it really meant. They were impacting a family, a "few" that would impact the whole town! That just blew my mind. The following chapter there is this huge revelation on how God has called us to be fishers of men, not just to cast the net to catch fish, but also to mend the nets. Mckoy then begins to expand on both casting and mending nets.
One last thing is I loved his section on Intercession, it so spoke to my heart on everything the Lord has been speaking to me about prayer and intercession just recently! I wrote out a teaching two weeks ago on the topic and McKoy just confirmed so much. It really blessed me. I don't want to give too much away. My goal is just to wet your appetite a bit on this great book!
For other book reviews click here: BOOK REVIEWS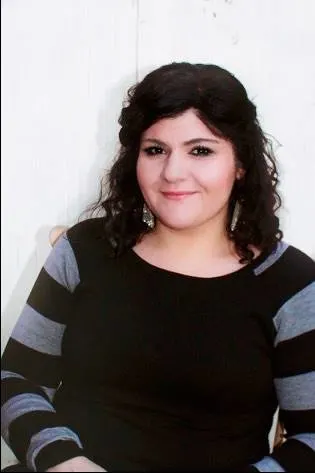 Melissa is a passionate minister, speaker and an ongoing learner of the Bible. She has been involved in church and vocational ministry for over 18 years. And is the founder of Think About Such Things. She has the heart to equip the saints by helping them get into the Word of God and fall more in love with Jesus. She also enjoys family, cooking, and reading.
She has spoken in churches in California, Oregon, Texas, and Mexico and has been featured in Guidepost Magazine and All Recipes Magazine. Read More…