About the Author & Book
After some miraculous dream experiences, Marsha Trimble Dunstan began helping others understand their own dreams. With the Holy Spirit's leading, she uses biblical principles and symbols to explore what the dream world is speaking to the dreamer.
Coming from a left-brain world (Marsha worked for years as an electrical control systems engineer and prior to that, as an insurance underwriter and adjuster) her blend of left brain approach to the right brain world of dream interpretation creates a fun mesh of practical application and thought-provoking anecdotes. Marsh's website at www.mtdunstan.com to provide free ongoing postings and teachings of dream interpretation to those who are willing to look at what God may be saying to them. (from www.mtdunstan.com)
I have read a couple books on prayer and I love the approach Dunstan took. She brings fresh revelation and insight through scripture on how we can understand our dreams. Going deep into the different types of dreams and I am not just talking about the basic, God dream, demonic dream, and body dreams. She talks about falling dreams, courage dream, and spiritual warfare dreams, just to name a few. Dunstan keeps it simple by giving a clear path on how we can interpret dreams and understand symbols. And she gives tons of examples of dreams and their interpretations. It was very eye opening to me to see how she unlocks the meaning of dreams.
Half of the book is a dictionary of symbols that is uniquely broken up into general symbols and then themes. Instead of searching for a color by its first letter you can go straight to the color section and be able to look up multiple colors at one time. It's a great way to look things up faster.
Overall, The Complete Guide to Dream Interpretation is an excellent book to add to your dream books. It has personally got me really thinking differently at how I have looked at my dreams. I hope the author writes more on this topic in the near future!

For other book reviews click here: BOOK REVIEWS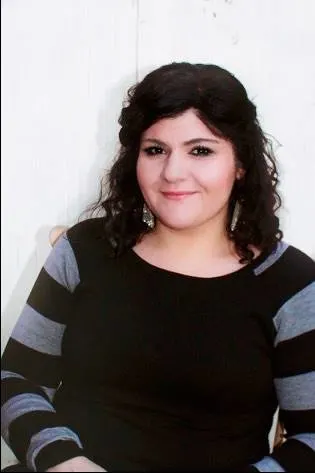 Melissa is a passionate minister, speaker and an ongoing learner of the Bible. She has been involved in church and vocational ministry for over 18 years. And is the founder of Think About Such Things. She has the heart to equip the saints by helping them get into the Word of God and fall more in love with Jesus. She also enjoys family, cooking, and reading.
She has spoken in churches in California, Oregon, Texas, and Mexico and has been featured in Guidepost Magazine and All Recipes Magazine. Read More…