In this article we will look at a study on guardian angels and the Bible. Answering key questions like "Are guardian angels biblical?" "Do we have personal angels?" "Do we become guardian angels once we pass? And many more. So, let's dig in and find out…
As I have been studying and writing on the topic of angels I thought it would be a good idea to touch on the topic of guardian angels.
There is so much information on the topic of angels online, but when it comes to guardian angels…they take the cake. The thing is there is a lot of none Biblical information out there.
And that is scary. We need to be careful as believers on what we learn and take in. It's important that we go to the Word of God as our source of truth.
So, today we are going to examine the Bible and see what it has to say about guardian angels.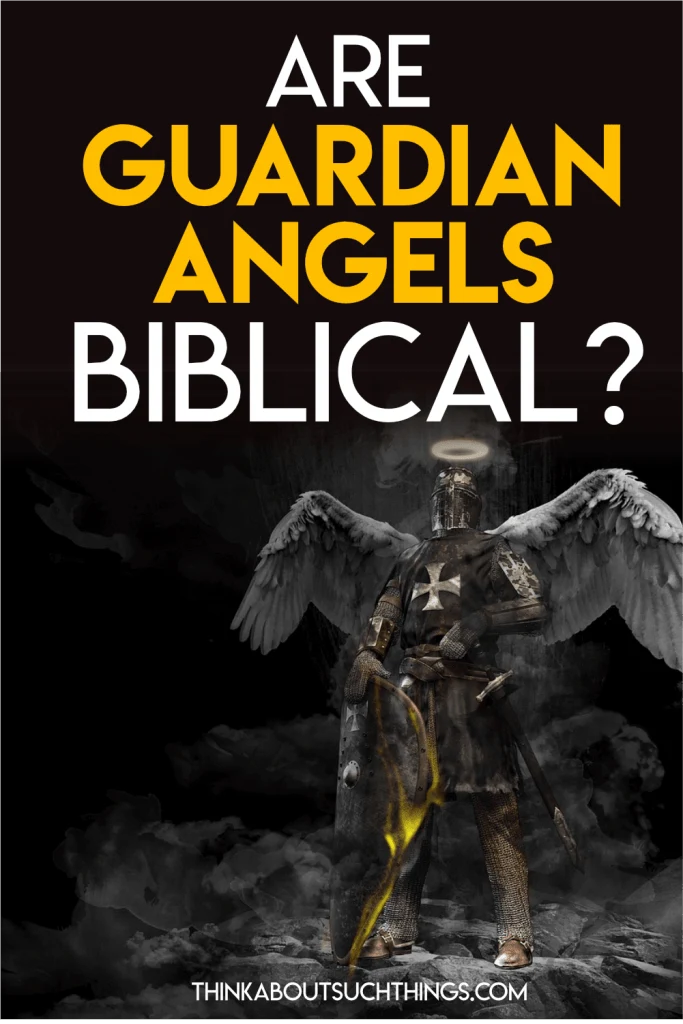 If you would like to learn more about angels and check out my other articles. Please visit my Angelology: The Doctrine of Angels page.
There you will find a slew of posts like The Different Types of Angels of the Bible, How to Release Angels in Your Life, and What Do Angels Look Like?
Are Guardian Angels In the Bible?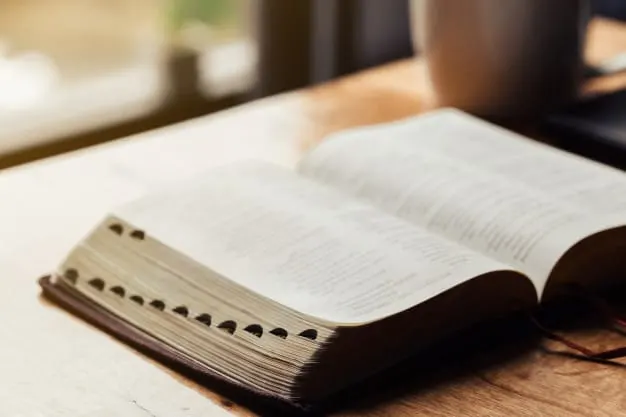 Thousands of people search google each every month asking questions like…
How many guardian angels do we have?
What do guardian angels do when we sleep?
Can guardian angels be a living person?
How to become a guardian angel?
And more….
And I hope I can go through each question and bring Biblical clarity to them. But before we do that we need to set up the groundwork.
Many Christians believe we have a guardian angel. And a lot of this belief stems from church history and uncanonized books like Shepherd of Hermas and Epistle to Barnabas.
But scripture never mentions the term "guardian angels." Although, there are lots of scriptures that describe angels protecting, aiding, or delivering people at God's command.
We will take a look at a few key scriptures below and see what we can learn.
Are Angels Assigned to Us? or Do We Have Personal Angels?
The two scriptures that allude to the idea of "guardian" type angel or personal angels is Matthew 18:10 and Acts 12:13-15
Take heed that you do not despise one of these little ones, for I say to you that in heaven their angels always see the face of My Father who is in heaven. Matthew 18:10 NKJV
And as Peter knocked at the door of the gate, a girl named Rhoda came to answer. 14 When she recognized Peter's voice, because of her gladness she did not open the gate, but ran in and announced that Peter stood before the gate. 15 But they said to her, "You are beside yourself!" Yet she kept insisting that it was so. So they said, "It is his angel." Acts 12:13-15 NKJV
So, are these angels guarding or protecting? Are they just watching and reporting? Perhaps it a mixture of things they do. One thing is for sure it's unclear.
From what we can see in these two verses is that angels can be assigned to individuals and that they see the face of God in heaven and also can be on the Earth.
Another popular passage that is used for the idea of guardian angels is psalm 91.
In Psalm 91 we see angels being charged over you…
For he shall give his angels charge over thee, to keep thee in all thy ways. They shall bear thee up in their hands, lest thou dash thy foot against a stone. Thou shalt tread upon the lion and adder: the young lion and the dragon shalt thou trample under feet. Psalm 91:10-13 KJV
The word "charge" in Hebrew H6680 is
צָוָה tsâvâh, tsaw-vaw'; a primitive root; (intensively) to constitute, enjoin:—appoint, (for-) bid, (give a) charge, (give a, give in, send with) command(-er, -ment), send a messenger, put, (set) in order.
So, what we can gather in reading the whole psalm is this (You read it here Psalm 91)
– God protects those who make Him their dwelling place and when they are in a time of trouble. That is a contingency we see in verses 14-16
Because he hath set his love upon me, therefore will I deliver him: I will set him on high, because he hath known my name.
He shall call upon me, and I will answer him: I will be with him in trouble; I will deliver him, and honour him.
With long life will I satisfy him, and shew him my salvation.
– He charges (appoints, sends, commands) an angel or angels during your time of need.
We can then get into other verses about angels encamping (Psalm 34, Exodus 14:19-20) and into Hebrews about ministering angels (Hebrews 1:14, Hebrews 13:2)
The KEY points are this, angels can be assigned to individuals and groups of people. The assignment can vary from protecting, delivering, bringing comfort/strength, aiding, bringing revelation, etc….
It doesn't technically mean they are "guardian angels." But we do have angels assigned to us! And I believe there is times and season in our lives and in the church's that more angels are given to aid us to accomplish God's will.
I have heard countless stories of people who have experienced God's angels in some sort of way. They are active and moving in our lives. Doing the will of God! (Hebrews 13:2)
Popular Questions That People Ask About Guardian Angels
Alright, let's now answer some key questions that people ask on the topic of guardian angels. These are popular google searches.
How Many Guardian Angels Do We Have?
As we clarified above, angels can be assigned to us. God can assign just one or many angels. Depending on our circumstances God can also dispatch more angels if needed.
It reminds me of the story of Elisha…
And when the servant of the man of God arose early and went out, there was an army, surrounding the city with horses and chariots. And his servant said to him, "Alas, my master! What shall we do?"
16 So he answered, "Do not fear, for those who are with us are more than those who are with them." 17 And Elisha prayed, and said, "Lord, I pray, open his eyes that he may see." Then the Lord opened the eyes of the young man, and he saw. And behold, the mountain was full of horses and chariots of fire all around Elisha. 2 Kings 6:15-17 NKJV
God knew Elisha was in need and sent forth an army of angels.
What Do Guardian Angels Do When We Sleep?
I love that people ask these kinds of questions! An angel that is assigned to us could do numerous things while we sleeping. I don't believe they are sitting there twiddling their thumbs waiting for us to wake up. For more on what angels do visit: Understanding What Angels Do.
Can Guardian Angels Be a Living Person? or When Someone Dies Do They Become Guardian Angels?
Angels are living spirit creatures that God has created. They don't have a earthly body like us. A human whether alive or dead can NEVER be an angel.
Those sanctified by Christ's blood and are born again are God's children and saints. We are not angels. We are the bride of Christ, the church, heirs, and coheirs with Christ!
We are not assigned to individuals when we pass. The Bible is very clear on this and the difference between us and the heavenly hosts.
How to Become a Guardian Angel?
You can't become a guardian angel or any kind of angel. For a lack of better words, angels are a completely different species than us. For one they are spiritual beings, we have a body, soul, and spirit.
Check the question above for more insight.
Should We Pray or Worship Guardian Angles? Should We Seek Guidance From Them?
The Bible is very clear that we are to only worship God and pray to Him. (Matthew 4:9-10, Revelation 22:8-9, Colossians 2:18)
Now I, John, saw and heard these things. And when I heard and saw, I fell down to worship before the feet of the angel who showed me these things.
9 Then he said to me, "See that you do not do that. For I am your fellow servant, and of your brethren the prophets, and of those who keep the words of this book. Worship God. Revelation 22:8-9 NKJV
If we are needing guidance in your life then you need to seek God in prayer and in His Word.
Final Key Points and Recap
I hope this post has answered some of your questions on guardian angels and the Bible. I also hope it has stirred up your interest to get into God's word more!
Feel free to leave me a comment below! I would love to hear your thoughts on the topic and what God is teaching you.
For fun here is a quick recap on key points in this article.
The term "guardian angel" is not found in the Bible.
According to two verses in the New Testaments, it shows that we may have personal or assigned angels to us.
God can assign as many angels to us as we may need.
Humans don't become guardian angels or any kind of angel while alive or dead.
Angels should never be worshipped or prayed too.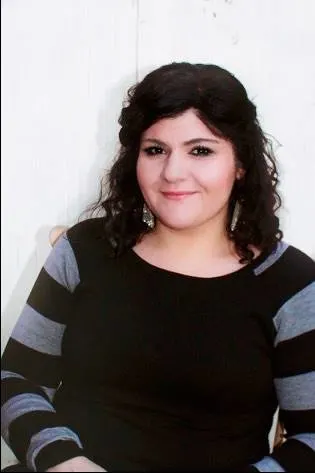 Melissa is a passionate minister, speaker and an ongoing learner of the Bible. She has been involved in church and vocational ministry for over 18 years. And is the founder of Think About Such Things. She has the heart to equip the saints by helping them get into the Word of God and fall more in love with Jesus. She also enjoys family, cooking, and reading.
She has spoken in churches in California, Oregon, Texas, and Mexico and has been featured in Guidepost Magazine and All Recipes Magazine. Read More…