In this article, we will explore practical and Biblical ways how to encourage yourself in the Lord. So, grab your Bible, and let's dig in…
It's an unbiblical belief to think that everything will be peachy-keen when you become a Christian. Every believer goes through tough times, hard seasons, and persecution. I know I have!
This is part of life, and learning to overcome these challenges is something that everyone has to go through. But we have the upper hand! As Christians, we can encourage ourselves in the Lord, making tough times far easier, full of God's grace and peace.
Learning to encourage yourself in the Lord takes faith, strength, and boldness. And when things are hard It can sometimes feel challenging.
But there are some excellent strategies and tips to help believers be encouraged in the Lord when facing difficulties.
Take the time to equip yourself with these tools and strategies for encouraging yourself in the Lord, and you will quickly find that getting through tough times is much easier, and you will grow in your relationship with the Lord as a result. It's a win-win!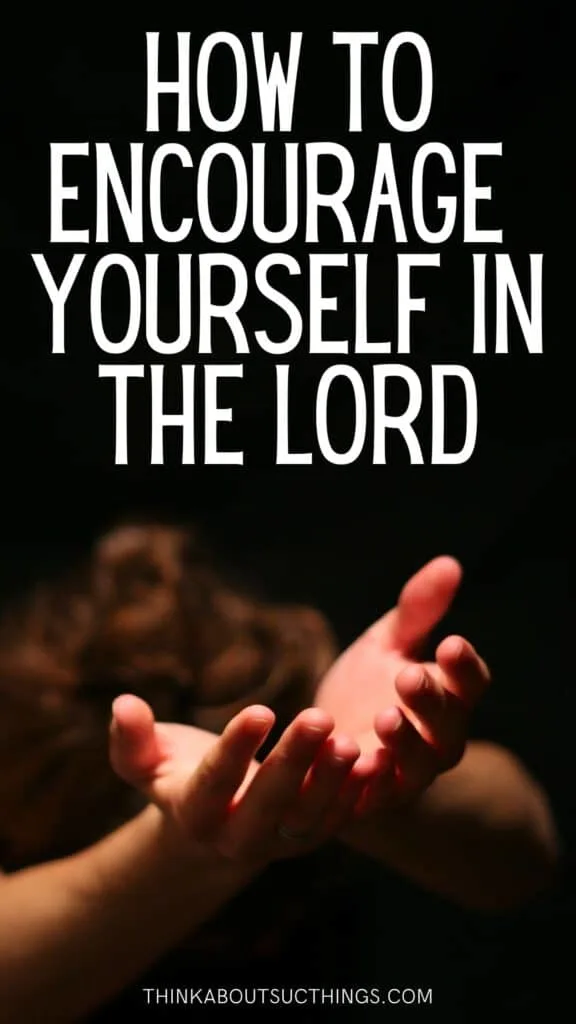 How To Encourage Yourself In The Lord
Encouraging yourself in the Lord can feel impossible during tough times, but the tough times feel easier when you have the right strategies and tools to encourage yourself in God. King David is a prime example of this.
The Bible is full of excellent ways to encourage ourselves in the Lord and has many examples of believers who had nothing but their faith to get them through impossible moments.
The Lord requires us to wait and lean on Him when faced with challenges, and regardless of what a believer goes through, being encouraged in the Lord is always a great way to stand strong faith and stay motivated to continue.
Here are some of the best strategies and tips for encouraging yourself in the Lord for every season you may find yourself in.
Pray And Spend Time With The Lord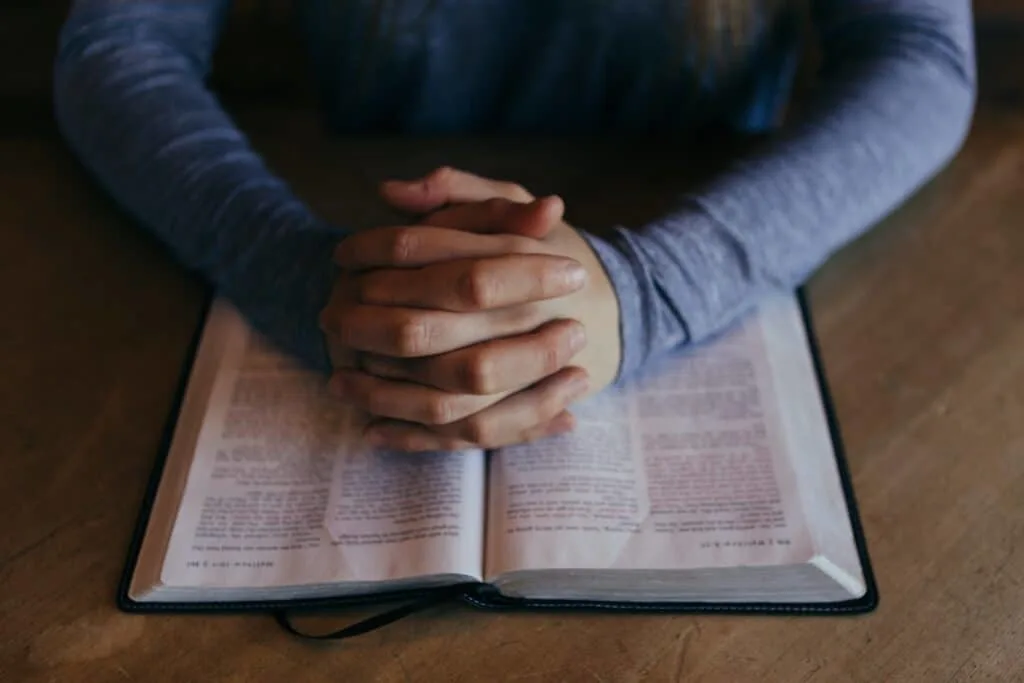 The best way to properly encourage yourself in the Lord is to spend time with Him and spend time in prayer. You want to get into His presence! That's the game changer.
The Bible teaches us in Matthew 7 that God knows everything we need and all that is good for us before we ask and that when we pray, we should close the door and be with our Father, who is in secret.
Praying and spending time with the Lord in the secret place nourishes the believer's soul, and this is where we find strength and encouragement.
One of the names of the Holy Spirit is Comforter (John 16:7), and when we seek Him during tough times, He comforts us and encourages us.
If you are feeling down and overwhelmed in a difficult season, the best thing you can do is seek the Lord ad receive encouragement from Him.
He is the Way, the Truth, and the Life, and He will encourage you, comfort you, and lead you through whatever you may be facing.
Read Scriptures That Anchor You
Encouraging yourself in the Lord often looks like reading, meditating, and speaking out Scriptures that anchor you in the faith and bring perspective and comfort in difficult seasons.
There are many Scriptures to lean on ins these times and many Scriptures that provide encouragement.
Some good examples are Philippians 4:6-7,
"Be anxious for nothing, but in everything by prayer and supplication, with thanksgiving, let your requests be made known to God; and the peace of God, which surpasses all understanding, will guard your hearts and minds through Christ Jesus."
1 Peter 5:6-11,
"Therefore humble yourselves under the mighty hand of God, that He may exalt you in due time, casting all your care upon Him, for He cares for you. Be sober, be vigilant; because your adversary the devil walks about like a roaring lion, seeking whom he may devour.

Resist him, steadfast in the faith, knowing that the same sufferings are experienced by your brotherhood in the world. But may the God of all grace, who called us to His eternal glory by Christ Jesus, after you have suffered a while, perfect, establish, strengthen, and settle you. To Him be the glory and the dominion forever and ever. Amen."
and Matthew 11:28-30
"Come to Me, all you who labor and are heavy laden, and I will give you rest. Take My yoke upon you, and learn from Me, for I am gentle and lowly in heart, and you will find rest for your souls. For My yoke is easy and My burden is light."
Other Scriptures can be of great encouragement, such as Ephesians chapters 1 and 2, which speak of our identity in Christ; Colossians chapter 1, which speaks of the fullness of who Christ is and how we can trust in Him; and even the book of 1 John that speaks so well of the love of God and how much He loves us.
All of these scriptures and passages in the Bible are excellent ways to encourage yourself in the Lord and will always lead you to the truth. If you would like more verses to add to your arsnal, please check out these articles below:
Worship The Lord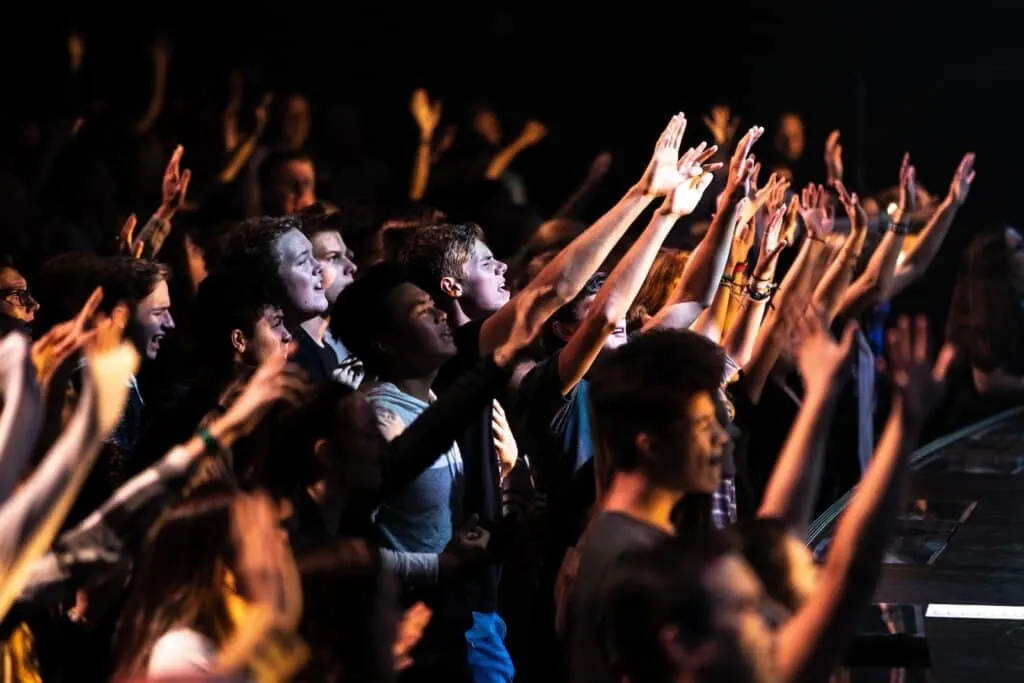 A good practical way to encourage yourself in the Lord is to worship Him.
Simply put on your favorite worship album or playlist, close your door, lift your hands, and sing in worship to God.
The act of worship lifts God up above ourselves and every situation we find ourselves in. Worshiping God gives Him worth in our own hearts and makes everything else feel small in comparison.
I always liked looking at it as getting my eyes off myself and onto Him!
Worshiping God makes everything that we are dealing with feel insignificant in light of His glory and always leaves believers feeling encouraged and strengthened.
Remember The Faithfulness of God
Another good practical way to encourage yourself in the Lord when facing challenges is to remind yourself of the goodness of God and His faithfulness in your own life.
Think back to the times when God had made a way in your life when there seemed to be no way. Think back to when God provided for you, led you through challenges, overcame the impossible, and was there for you and faithful when no one else was.
Thinking back to the faithfulness of God in your own life is always encouraging and gives us hope that moving forward, He will continue to lead us well.
God is the same yesterday, today, and tomorrow. He never changes, and if He helped you then, He will help you now.
I would encourage you to jot this down in a journal so you can reflect back on all the things the Lord has done in your life.
Gather With Believers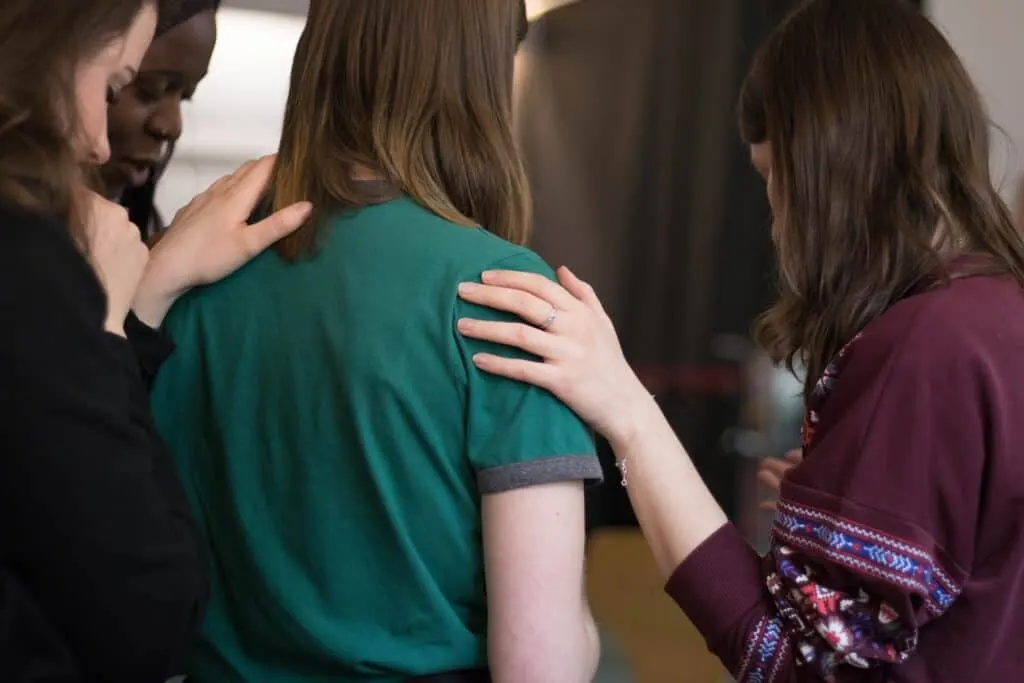 Getting together with a group of believers, be it at church, a small group, or even just calling some friends to hang out and share a meal, is an excellent way to encourage yourself in the Lord.
Surrounding yourself with Christians who can pray for you, and who you can draw encouragement from is always good.
It can even be encouraging to hear other believers talk about their own lives and situations and hear their testimonies to help you realize that God is with you in the season you are facing.
It's what scripture says…
As iron sharpens iron, So one man sharpens [and influences] another [through discussion]. – Proverbs 27:17 AMP
Speak Life And The Truth Of God Over Yourself
Speaking life over yourself and your circumstance is a good way to encourage yourself in the Lord. Proverbs 18:21 and James chapter 3 teach us that the power of life and death are in the tongue, and the words we speak profoundly impact our lives and the world around us.
This means a great way to encourage yourself is simply speaking life.
Remove negative and faithless words from your speech, and replace them with words of grace, life, truth, and peace. Speak Scripture and believe what you say.
This can bring immense encouragement to your heart and will reap wonderful fruit in your life as well. Remember what the apostle Peter said…
Finally, brothers and sisters, whatever is true, whatever is noble, whatever is right, whatever is pure, whatever is lovely, whatever is admirable—if anything is excellent or praiseworthy—think about such things. – Philippians 4:8
Go For A Walk With The Lord
A good practical way to encourage yourself in the Lord is to go for a walk with the Lord. Sometimes it is good to get out into nature and away from whatever you may be dealing with to hear God more clearly.
Get outside, walk, and pray. Listen for the voice of the Lord, get away from everything else, and look at the wonder of creation. You are sure to find yourself well encouraged in the Lord, and many of your troubles will be put into good perspective.
---
Encouraging yourself in the Lord is important, and it is an essential skill for every believer to develop.
Finding a way that works for you, be it reading Scripture, praying, or getting outside and talking to God, and navigating the intensity of life will feel far easier.
Learn to encourage yourself in the God, and you will develop and grow in strength, faith, and relationship with God.
I hope you found this article helpful and that it has brought you hope during your hard season.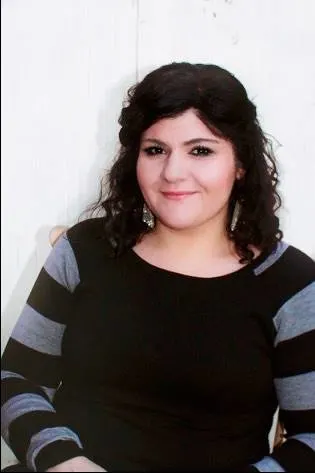 Melissa is a passionate minister, speaker and an ongoing learner of the Bible. She has been involved in church and vocational ministry for over 18 years. And is the founder of Think About Such Things. She has the heart to equip the saints by helping them get into the Word of God and fall more in love with Jesus. She also enjoys family, cooking, and reading.
She has spoken in churches in California, Oregon, Texas, and Mexico and has been featured in Guidepost Magazine and All Recipes Magazine. Read More…