Enjoy Thanksgiving and health with these 4 Low Carb and Keto Thanksgiving Menu Plans.
Eating healthy and the holidays don't really mix well. Sticking to a low carb diet can be hard during Thanksgiving. I know this first hand!
Yes, there are tons of recipes everywhere but it makes it so hard to know what to put together. (love Pumpkin? Check out my Keto Pumpkin Recipes post)
So, I thought it would be nice to create 4 complete keto Thanksgiving menu plans. That's right from appetizer to dessert… all low carb and keto friendly dishes! YES!
How to Use These Thanksgiving Menus
There are no set rules to how you want to use these menu plans. You can follow exactly how a menu plan is, pick out just a couple of the recipes, or even swap a recipe out for another.
You can even add some of your favorite recipes to the menu plan. Make Thanksgiving enjoyable and creative. Even on a low carb and keto diet!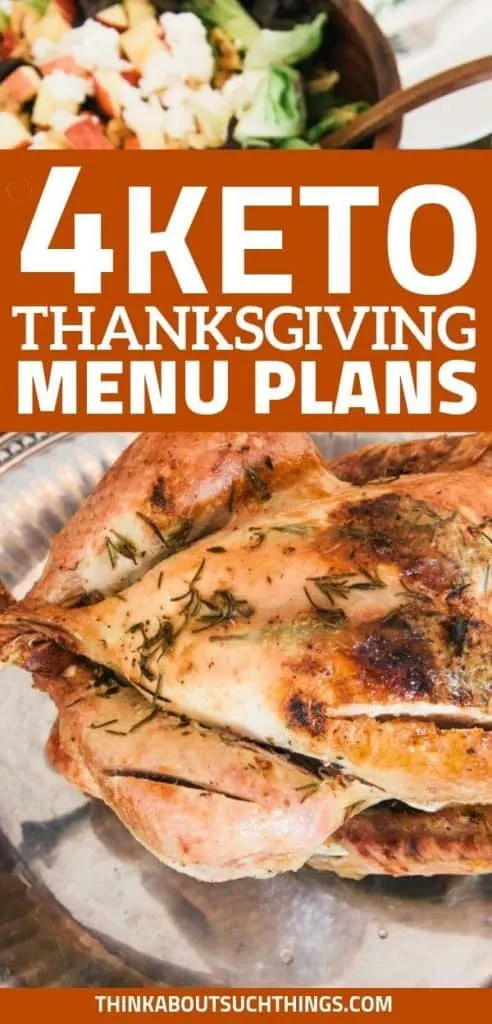 One thing I want to point out is that some key thanksgiving staples are not in the menu lists. I have placed them below and you can choose to add them to your menu or not. It really depends on you and the crowd you are feeding.
Key Recipes that can go with any Thanksgiving Menu
Ok, now that we have those bases covered let's dive into some awesome low carb thanksgiving menu ideas!
*To access the recipes please click on the links. And all recipes are Keto and Low Carb friendly.
---
Low Carb Thanksgiving Menu – A Southern Take
This keto menu will bring you to the south for thanksgiving with classic southern dishes everyone loves.
APPETIZERS
Keto Spinach Artichoke Dip Pull-Apart Rolls
MAIN DISH
Mayonnaise Roasted Turkey Recipe
SIDE DISHES
Sour Cream and Cheddar Mashed Cauliflower
DESSERT
Keto Thanksgiving Menu – Classic Keto Thanksgiving
Do you love traditional thanksgiving foods? Then this one is for you! Keep it keto while keeping it classic.
APPETIZERS
MAIN DISH
Herb Roasted Thanksgiving Turkey
SIDE DISHES
DESSERT
Thanksgiving Low Carb Menu – A Twist of Heat
Heat up your Thanksgiving with this spicy menu. Great for those who love all things hot.
APPETIZERS
MAIN DISH
SIDE DISHES
Keto Cheddar Jalapeno Biscuits
DESSERT
Keto Spice Cake (with Maple Bourbon Glaze)
Keto/Low Carb Thanksgiving Menu – Not a Fan of Turkey
It's ok not to like turkey, even on Thanksgiving. Half of my family begs us to make ham or some other protein option beside turkey. This menu is dedicated to them!
APPETIZERS
Instant Pot Keto Artichoke Spinach Dip
MAIN DISH
Rosemary & Mustard Crusted Baked Ham
SIDE DISHES
Cheesy Garlic Roasted Asparagus
Garlic Parmesan Roasted Radishes
Garlic Butter Keto Bread Rolls
DESSERTS
---
I hope these menu plans for thanksgiving inspire you to create a dinner spread that you are proud of and can enjoy from appetizer all the way to dessert!
Leave me a comment below sharing your thanksgiving plans! I would love to hear how you are going to make it keto and low carb friendly.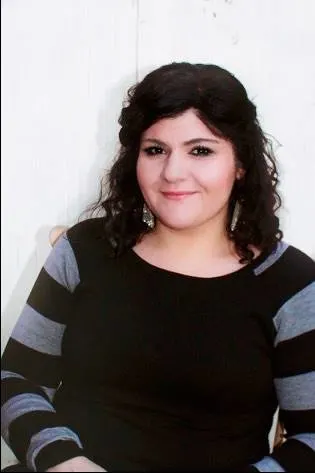 Melissa is a passionate minister, speaker and an ongoing learner of the Bible. She has been involved in church and vocational ministry for over 18 years. And is the founder of Think About Such Things. She has the heart to equip the saints by helping them get into the Word of God and fall more in love with Jesus. She also enjoys family, cooking, and reading.
She has spoken in churches in California, Oregon, Texas, and Mexico and has been featured in Guidepost Magazine and All Recipes Magazine. Read More…