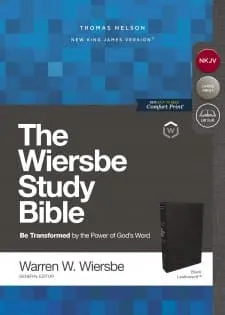 About the Bible
Now you can experience Dr. Warren Wiersbe's lifetime of powerful Bible teaching in one place. Whether through his bestselling "BE Series" commentaries or his popular "Back to the Bible" radio ministry, Dr. Wiersbe has guided millions into a life-transforming encounter with God's Word. Now, in this single volume, you have access to Dr. Wiersbe's trustworthy, accessible explanations of the Bible's truths and promises, through his comprehensive system of study and application notes. Make the most of your time reading, studying, and reflecting on Scripture with The Wiersbe Study Bible.
(From www.booklookblogger.com)
My Review – Wiersbe Study Bible
I'm a sucker for study Bibles and when I saw that Warren Wiersbe had one I really wanted to review it. Mr. Wierbe is an author of over 80 books and is a former pastor of Moody Church in Chicago. This Bible does not disappoint! It is chockful of resources, commentary, outlines, notes, maps and more. Wiersbe's commentary is great and easy to grasp for people in all stages of their faith. The quality of the Bible is really nice. I have a few study Bibles and the two things I noticed (and loved) was the quality of the paper. It's not super thin like most study Bibles and the font size is excellent! It's much bigger than my Life Application Bible, which makes it so much easier to read. Overall a great Bible!
I received a copy of this book in exchange for my honest opinion.
For other book reviews click here: BOOK REVIEWS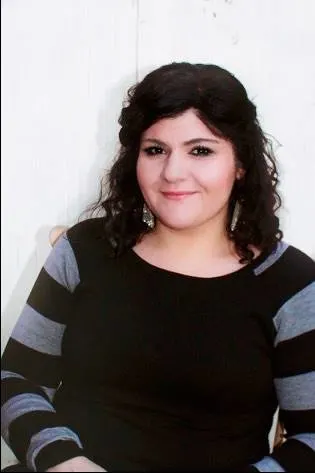 Melissa is a passionate minister, speaker and an ongoing learner of the Bible. She has been involved in church and vocational ministry for over 18 years. And is the founder of Think About Such Things. She has the heart to equip the saints by helping them get into the Word of God and fall more in love with Jesus. She also enjoys family, cooking, and reading.
She has spoken in churches in California, Oregon, Texas, and Mexico and has been featured in Guidepost Magazine and All Recipes Magazine. Read More…