In this article, we will explore the Word of God and see the 7 spiritual benefits of fasting. So, grab your Bible, and let's dig in…
Fasting is a Christian principle and practice that we see throughout the Bible. Men and women of God fasted when they were in need of a breakthrough from the Lord. They set aside food for a period of time to seek the face of God and bring their issues before Him with a soft and repentant heart.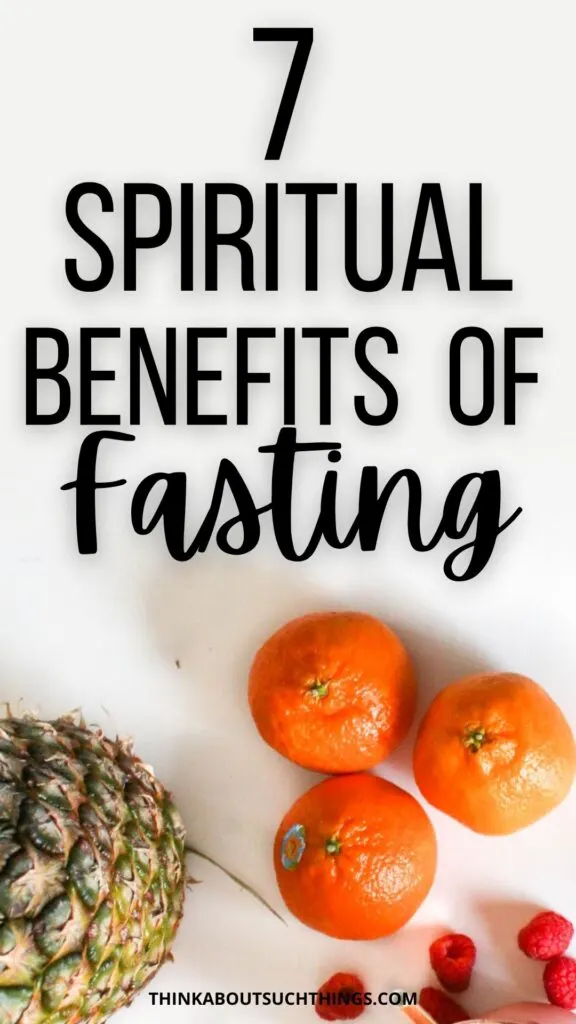 What is Spiritual Fasting?
But days [for mourning] will come when the bridegroom is [forcefully] taken away from them. They will fast in those days." – Luke 5:35
In our modern world fasting has become a huge health craze. Their has been multiple studies on how fasting can be benefical for our health especially intermittent fasting. But when a the Spirit of God leads a believer to fast it has more than just health benefits, it has spiritual benefits that can transform us.
A spiritual fast is when we obstain from food or a select type of foods (like a Daniel Fast) in order to draw closer to the Lord. The word, fast in the Hebrew actually means to shut the mouth or cover the mouth.
צוּם tsûwm, tsoom; a primitive root; to cover over (the mouth), i.e. to fast:—× at all, fast.
Usually the times when one would be eating would be replaced with time praying and seeking the Lord.
This why you always see the term, prayer and fasting. They go together…
I love this quote by Dallas Willard.
I do want to point out that some consider removing other things from their life as a type a fast. An example would be fasting on social media or watching TV. These types of fasting are not in scripture. And some debate if this is truly a form of true Biblical fasting since the Hebrew is clear its about covering the mouth, pertaining to food.
But if you feel led by the Lord to remove something from your life. I would encourage you to follow that nudge, sometimes removing these time suckers, you find you have a lot more time to spend to with the Lord. Doesn't matter if it's a "fast" or not. What matters is that we are obedient unto the Holy Spirit.
Spiritual Fasting Should be Done in Secret
The thing is that when we spiritually fast, we should not shout about it but quietly seek the Lord in our prayer closets, knowing that He is the only one who needs to hear our prayers.
But when you fast, put oil on your head [as you normally would to groom your hair] and wash your face so that your fasting will not be noticed by people, but by your Father who is in secret; and your Father who sees [what is done] in secret will reward you. – Matthew 6:17-18 AMP
Jesus told us that when we fast, we should not make it obvious. Our focus should be on Him, not on others knowing we are fasting.
"And whenever you are fasting, do not look gloomy like the hypocrites, for they put on a sad and dismal face [like actors, discoloring their faces with ashes or dirt] so that their fasting may be seen by men. I assure you and most solemnly say to you, they [already] have their reward in full. – Matthew 6:16
Spiritual Benefits of Fasting
There are many advantages to spiritual fasting and prayer. I know for me personally that fasting has caused me to draw closer to the Lord and expereince breakthroughs. But let's take a look at 7 benefits…
For More On Fasting Visit >> Bible Verses about Fasting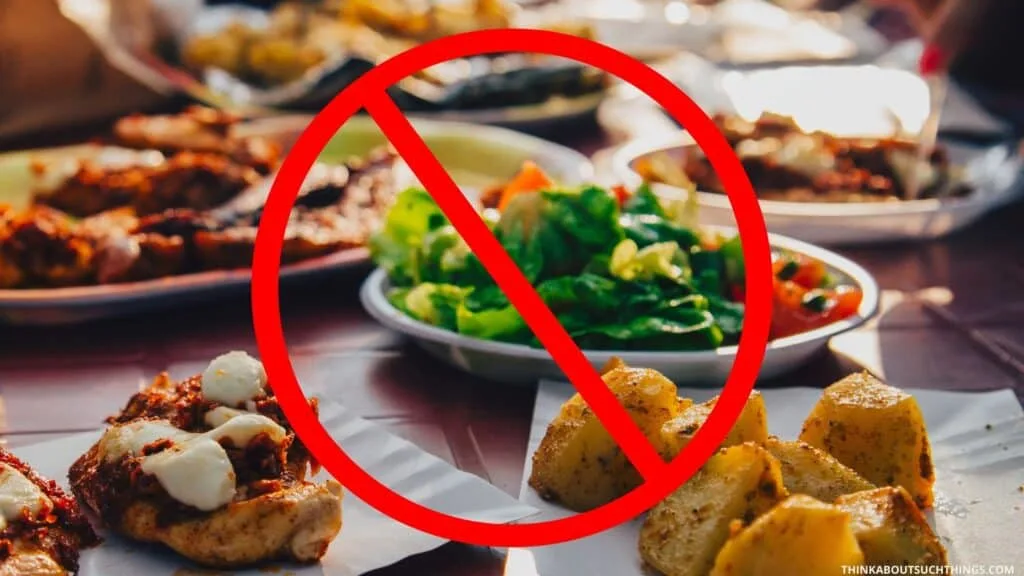 Spiritual Fasting Benefit #1 Sensitivity to God's Voice
Fasting makes us sensitive to the voice of God because we remove our focus from food and place our eyes on the Lord. When we fast, we are setting our minds on the things of the spirit and keeping away from the things of the flesh. We hear God more clearly when we don't have the distraction of food on our minds.
God has a lot to say to us and when we fast, we are more in tune with what He desires for us. In John 10:4, we read…
When he has brought all his own sheep outside, he walks on ahead of them, and the sheep follow him because they know his voice and recognize his call.
Sometimes we don't hear His voice clearly with all the noise around us…and fasting gives us the sensitivity we need to hear Him.
Spiritual Fasting Benefit #2 Increases the Power of Our Prayers
Our prayers have power because we pray the will of God into the situation. However, there are times that we need to couple prayer with fasting so that we can see great miracles and breakthroughs.
There is a man who had a demon-possessed child and Jesus' disciples could not cast out the demon. When Jesus cast it out, His disciples asked Him why they were unable to do it. He told them that the kind of demon they were dealing with could only come out by prayer and fasting.
So He said to them, "This kind can come out by nothing but prayer and fasting." – Mark 9:29
When you have been praying over a situation for a long time, fast about it so that you can see a miraculous breakthrough.
Spiritual Fasting Benefit #3 Divine Protection
When you find yourself under attack from the enemy and need God's divine protection, spend time in prayer and fasting. God protects us from those who want to harm us or come up with laws that are not for our good.
Queen Esther asked her fellow Jews to join her in three days of fasting so that she would approach the king and plead for their salvation.
"Go, gather all the Jews who are present in Shushan, and fast for me; neither eat nor drink for three days, night or day. My maids and I will fast likewise. And so I will go to the king, which is against the law; and if I perish, I perish!" – Esther 4:16
She was faced with going to see the king without an invitation and this warranted death according to the laws of the kingdom.
After the fast, Esther was welcomed by the king and she told him of the evil plot to kill her people. The king overturned the directive that was to see the Jews killed. The one who was killed was the one who issued the evil directive.
God can and will overturn laws and directives that are meant to harm His people. It's the power of fasting and prayer that initiates His movement on the earth.
Spiritual Fasting Benefit #4 Strengthens Your Spirit to Resist Temptation
Fasting strengthens our spirits to resist temptation because we focus on feeding our spirits. Sometimes we get caught up in seasons where we give in to the desires of the flesh or feeling extremely tempted. A fast gives us the reset we need so that we can continue to grow in our faith and resist the devil. (James 4:7)
Watch and pray, lest you enter into temptation. The spirit indeed is willing, but the flesh is weak." – Matthew 26:41
Jesus told us to pray so that we would not fall into temptation. He recognized that the spirit is willing to walk away from temptation but the flesh has trouble doing so. Fasting strengthens our spirits to resist temptation and keep away from sin.
Spiritual Fasting Benefit #5 Deliverance from Bondage
God delivers us from the spiritual bondage that holds us back when we fast. He frees us from curses, demonic influence and evil yokes that keep us bound in life.
"Is this not the fast that I have chosen: To loose the bonds of wickedness, To undo the heavy burdens, To let the oppressed go free, And that you break every yoke?" -Isaiah 58:6
We can rejoice because we have a Father who gives us a way out of spiritual bondage when we seek Him through fasting and prayer. This means that we always have victory over the enemy and all the devices he uses against us.
Spiritual Fasting Benefit #6 Cleanses the Body and Soul
When we fast, we clear our souls and bodies from impurities that hinder our progress. Our bodies benefit from fasting because they get to release a buildup of toxins that we ingest daily. (source)
When Daniel and his three friends refused the king's delicacies and opted for pulse, their bodies were healthier than the others.
"And at the end of ten days their features appeared better and fatter in flesh than all the young men who ate the portion of the king's delicacies" -Daniel 1:15.
By cutting out food for a period of time to seek God, our bodies also benefit. This in turn helps us with our energy and focus in our time with the Lord.
We also give our souls a much needed cleanse because we focus on God and His mighty power and not our problems or challenges.
Spiritual Fasting Benefit #7 New Desire for God
Fasting gives us a new desire for God and spiritual things. Where our faith was beginning to wane, God revives us and renews our desire for godly things. Spiritual hunger increases as we eat more spiritually. Colossians 3:2 says,
Set your mind on things above, not on things on the earth.
Fasting helps us to draw closer to which inturns ignites our passion for Him.
---
>> Check out more benefits here: 15 Biblical Benefits Of Fasting And Praying
Fasting has many spiritual benefits and the 7 above are only the beginning. You will experience more as you get into a time of fasting. As you fast, rejoice knowing that you will see the mighty power of God at work in your life.
Feel free to leave me a comment below! I would love to hear from you and what you are learning from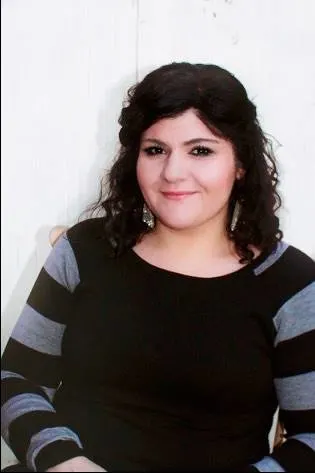 Melissa is a passionate minister, speaker and an ongoing learner of the Bible. She has been involved in church and vocational ministry for over 18 years. And is the founder of Think About Such Things. She has the heart to equip the saints by helping them get into the Word of God and fall more in love with Jesus. She also enjoys family, cooking, and reading.
She has spoken in churches in California, Oregon, Texas, and Mexico and has been featured in Guidepost Magazine and All Recipes Magazine. Read More…