Spring has sprung and it's time to get crafty! One of my favorite things about spring crafts is how bright and colorful they are. After months of gray skies and cold weather…it's time for some COLOR!
But spring is more than just color, it's the season that brings forth new life. From flowers blooming to the resurrection of Christ. Spring is just beautiful time to celebrate life!
That's why I have decided to share these 35 spring crafts with you all. They are great to do with the kids or your friends, or if you need some by yourself creative time.
Helpful Tip: Since spring crafts are so colorful it's nice to have a way to pick out complementary colors that will work well together. That can be easier said than done. Before committing or messing up a project try your colors out on Coolors. It's a nifty site that lets you play around with different color palletes!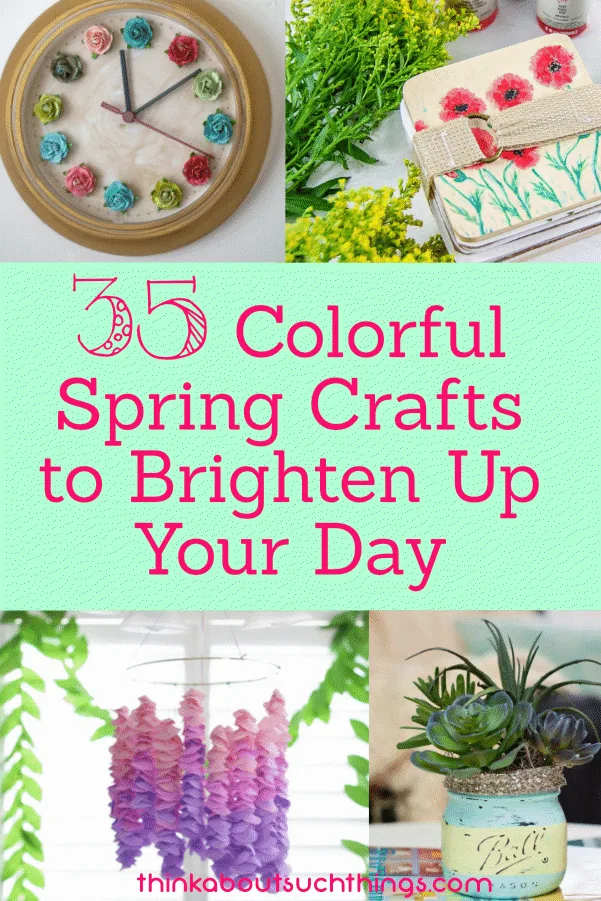 Well, thanks for checking out these 35 spring crafts. I sure hope they got your creative juices flowing! And don't forget to check out these other spring inspired posts!