Encouraging Bible Verses on Rest to help you destress and even be used for sleep.
Rest is one of those things that can be really hard for people to grasp. It's not just about sleeping or doing nothing. That, of course, is a form of resting.
And that is very important but a lot of restlessness is not just a physical issue but an emotional/spiritual issue. We are constantly bombarded by things that want to steal our peace and cause us stress.
It's important that we invest in our rest! It's been proven time and time again how importanting resting is. From good ol' sleeping to destressing. Our body, soul, and spirit need it!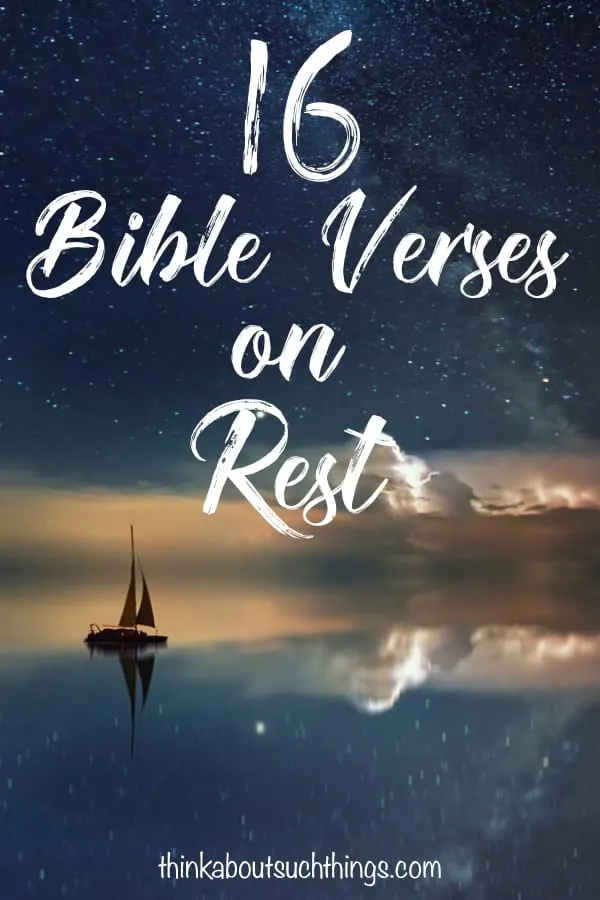 Using Bible Verses for Sleep
One of the best ways to combat restlessness is getting into God's presence by praying and meditating on His word! This is very helpful for sleep.
Worry and anxiety are one of the leading causes of lack of sleep. There have been seasons in my life where I couldn't sleep because of what was going on in my life.
Meditating and praying scriptures gets your mind off of all the "stuff" and onto the Prince of Peace! Jesus was able to sleep through the storm because His eyes were on the Father and not the wind.
We need to get our eyes and attention on God. This will help tremendously with our sleep. He promises his beloved sweet sleep (Psalm 127:1–2).
If bad dreams or nightmares are what is keeping you up then, please check out my article on How to Stop Nightmares Biblically. If you are restless at night I encourage you to check out these prayers: 20 Powerful Prayers for Sleepless Nights and 10 Peaceful Prayers for Sleep and a Restful Night
I have broken up the verses into Old and New Testament for easy studying.
Scriptures on Rest
Old Testament Bible Verses on Rest
My presence will go with you, and I will give you rest. – Exodus 33:14
My soul finds rest in God alone; my salvation comes from him. He alone is my rock and my salvation; he is my fortress, I will never be shaken. – Psalm 62:1-2
Do you not know? Have you not heard? The Lord is the everlasting God, the Creator of the ends of the earth. He will not grow tired or weary, and his understanding no one can fathom. He gives strength to the weary and increases the power of the weak. Even youths grow tired and weary, and young men stumble and fall; but those who hope in the Lord will renew their strength. They will soar on wings like eagles; they will run and not grow weary, they will walk and not be faint. – Isaiah 40:28-31
Whoever dwells in the shelter of the Most High, will rest in the shadow of the Almighty. I will say of the Lord, "He is my refuge and my fortress, my God, in whom I trust. – Psalm 91:1-2
The fear of the Lord leads to life; then one rests content, untouched by trouble. – Proverbs 19:23
Return to your rest, my soul, for the Lord has been good to you. – Psalm 116:7
This is what the Lord says: Stand at the crossroads and look; ask for the ancient paths, ask where the good way is, and walk in it, and you will find rest for your souls. But you said, 'We will not walk in it.' – Jeremiah 6:16
The fear of the LORD leads to life, So that one may sleep satisfied, untouched by evil. – Proverbs 19:23
The Lord is my shepherd, I lack nothing. He makes me lie down in green pastures, he leads me beside quiet waters. – Psalm 23:1-2
New Testament Bible Verses on Rest
Let us, therefore, make every effort to enter that rest, so that no one will perish by following their example of disobedience. – Hebrews 4:11
Come to me, all you who are weary and burdened, and I will give you rest. Take my yoke upon you and learn from me, for I am gentle and humble in heart, and you will find rest for your souls. – Matthew 11:28-29
Casting all your anxieties on him, because he cares for you. – 1 Peter 5:7
This is how we know that we belong to the truth and how we set our hearts at rest in his presence. – 1 John 3:19
Peace I leave with you; My peace I give to you; not as the world gives, do I give to you. Let not your heart be troubled, nor let it be fearful. – John 14:27
These things I have spoken to you, that in Me you may have peace. In the world you have tribulation, but take courage; I have overcome the world. – John 16:33
Be anxious for nothing, but in everything by prayer and supplication with thanksgiving let your requests be made known to God. And the peace of God, which surpasses all comprehension, shall guard your hearts and your minds in Christ Jesus. – Philippians 4:6-7
I hope these Bible verses on rest have encouraged you to find rest in Him! He is able to bring peace in the greatest of storms!
And don't forget to check out these other posts on going deeper with God!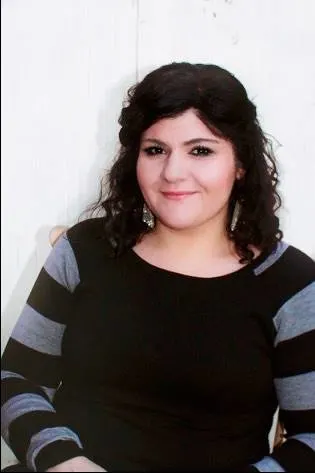 Melissa is a passionate minister, speaker and an ongoing learner of the Bible. She has been involved in church and vocational ministry for over 18 years. And is the founder of Think About Such Things. She has the heart to equip the saints by helping them get into the Word of God and fall more in love with Jesus. She also enjoys family, cooking, and reading.
She has spoken in churches in California, Oregon, Texas, and Mexico and has been featured in Guidepost Magazine and All Recipes Magazine. Read More…