In this article we will look at 30 T.D Jakes motivational quotes that pack a punch! They will inspire you and stir your faith. Use them in your journaling, art, planners, or just to encourage yourself and others.
I can't tell you the number of times I have been mindlessly flipping the tv channels and all of sudden I stop on T.D Jakes and then BOOM he drops a quote that totally changes my mindset on a situation.
Like no joke I have had to run into my office to grab a piece of paper and pen to jot it down before I forget what he said.
T.D Jakes has such anointing to bring simple truths in a way that brings revelation and transformation. It reminds me a lot of Corrie Ten Boom.
Here is a little snippit of his bio from his ministry website,
"For more than 40 years, Bishop T.D. Jakes has helped millions of people realize their purpose through his dynamic ministry. Recognized as "America's Best Preacher" by Time Magazine, as well as "One of the Nation's Most Influential & Mesmerizing Preachers" by The New York Times, Bishop Jakes remains a charismatic, yet humble man. In 1996, with minimal resources, T.D. Jakes founded The Potter's House (TPH), a non-denominational, multicultural church and global humanitarian organization, in Dallas, Texas. The church has since expanded to include more than 30,000 members, with more than 50 diverse ministries. ." Read more…

I encourage you to check out his ministries website to learn more about him and his ministry.
With all that said I thought it would be fun to share some popular T.D Jakes motivational quotes with you all! I hope they bless you and strengthen you in the season God has you in!
T.D Jakes Inspirational and Motivational Quotes
"How you think about your opportunities determines how you will act on them."
"A setback is a setup for a comeback."
"Don't let what people think stop you."
"No woman wants to be in submission to a man who isn't in submission to God!"
"Success is not success without a successor."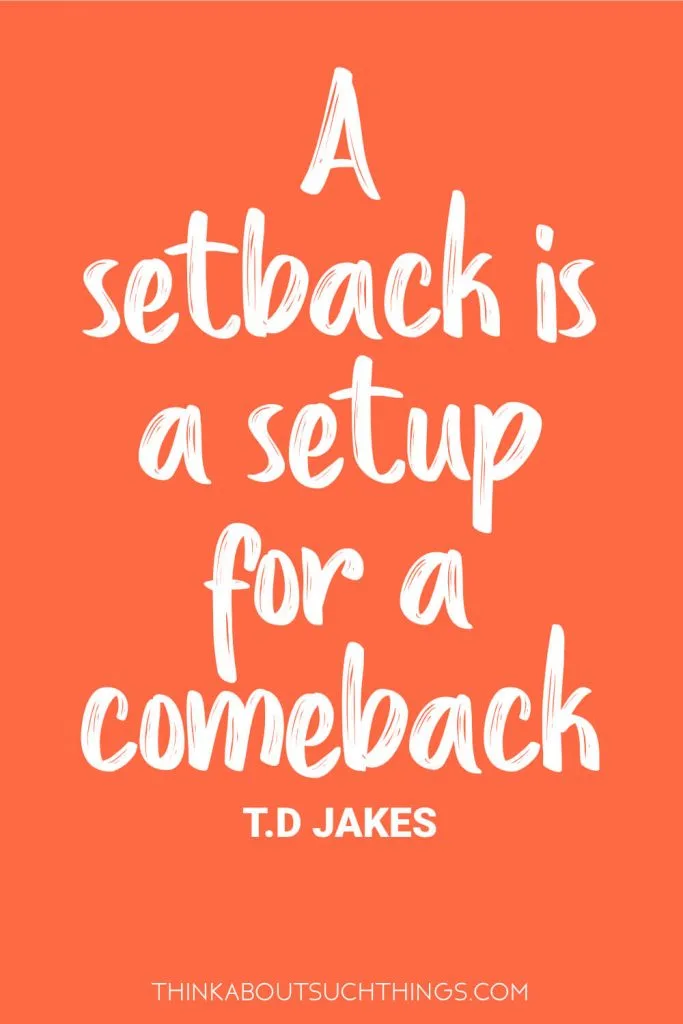 "If you don't invest in you, you'll soon find that no one else will, either."
"You cannot be a BIG person with a small heart"
"Being angry is human. Staying angry is foolish."
"If you can't figure out your purpose, figure out your passion. For your passion will lead you right into your purpose."
"Nobody likes hard times, but it's the unpleasant experiences that are often the catalysts to build the character required for our destiny."
"When you begin to realize that your past does not necessarily dictate the outcome of your future, then you can release the hurt. It is impossible to inhale new air until you exhale the old."
"When you hold on to your history you do it at the expense of your destiny."
"Don't mistake delays for destiny, you may be delayed but you have not been denied."
"Sometimes what makes us insecure and vulnerable becomes the fuel we need to be overachievers. The antidote for a snakebite is made from the poison, and the thing that made you go backward is the same force that will push you forward."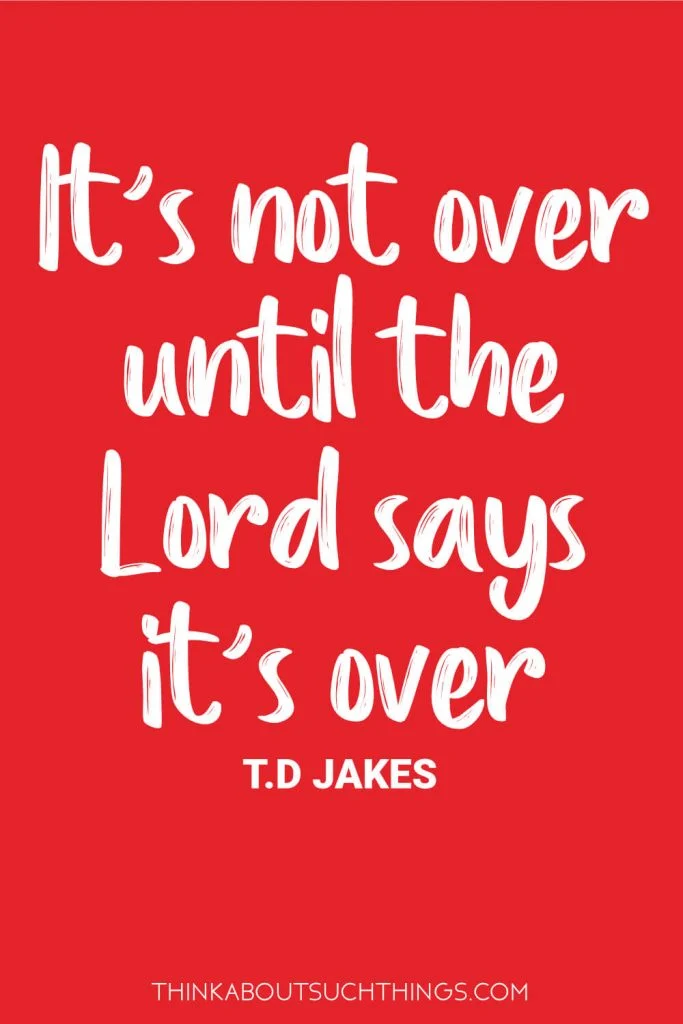 "It's not over, until the Lord says it's over."
"One of the great healing balms of the Holy Spirit is forgiveness. To forgive is to break the link between you and your past."
"Jealousy is the manifestation of insecurity and dissatisfaction with one's calling and self-worth."
"The dream is free but the journey isn't."
"When you begin to realize that your past does not necessarily dictate the outcome of your future, then you can release the hurt. It is impossible to inhale new air until you exhale the old."
"Excellence requires discomfort."
"God has invested entirely too much in you for you to be comfortable in anything less than you were created to be."
"Some people are so poor, the only thing they got is money."
"Don't allow your past or present condition to control you. It's just a process that you're going through to get you to the next level."
"Face the giants in your life, slay them, and move on. Do not be daunted by the mistakes and failures in your life."
"Each day is God's gift to you. What you do with it is your gift to Him."
"We have a tendency to want the other person to be a finished product while we give ourselves the grace to evolve."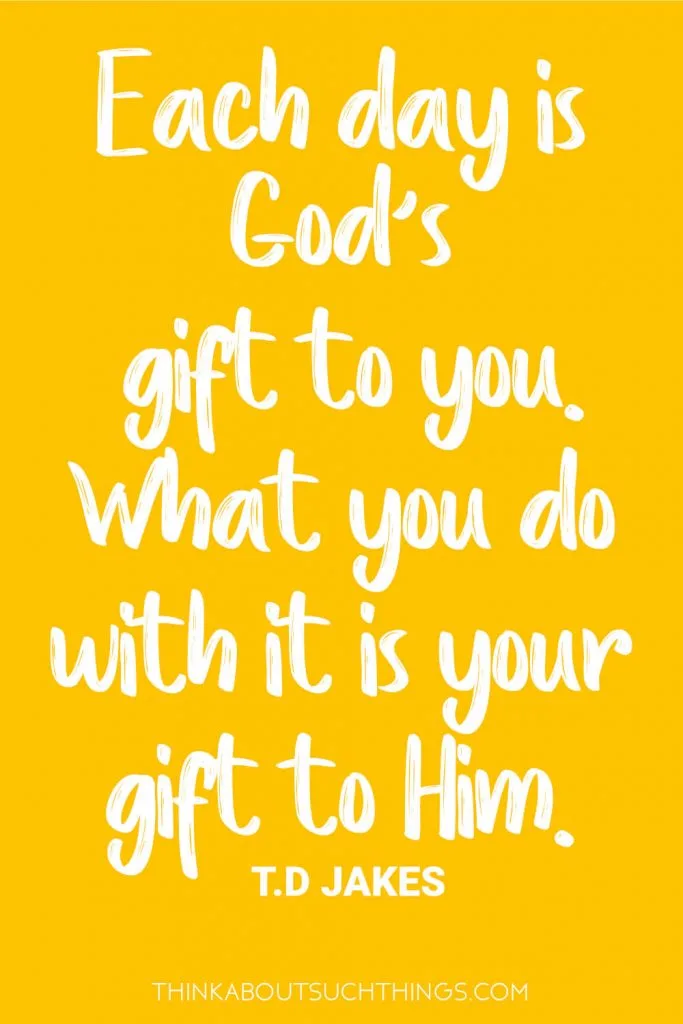 "Others can inspire you, but ultimately the only thing that empowers you is what lies within you and learning how to better utilize what you've been given."
"Surround yourself with people whose definition of you is not based on your history but your destiny."
"If you stick your head in the sand and ignore things that you have the power to change, you can't blame anyone when they don't turn out right!"
"Too many people want the appearance of winning rather than the practice and hard work that creates a true champion."
---
Weren't those great!? If you enjoyed them then check out these other powerful faith quotes! And don't forget to leave me a comment below!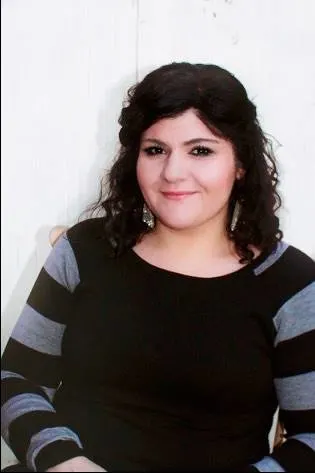 Melissa is a passionate minister, speaker and an ongoing learner of the Bible. She has been involved in church and vocational ministry for over 18 years. And is the founder of Think About Such Things. She has the heart to equip the saints by helping them get into the Word of God and fall more in love with Jesus. She also enjoys family, cooking, and reading.
She has spoken in churches in California, Oregon, Texas, and Mexico and has been featured in Guidepost Magazine and All Recipes Magazine. Read More…