A review of the new updated NIV Study Bible Thanks to Biblegateway.com and Bible Gateway Blogger Grid for the free Bible to review.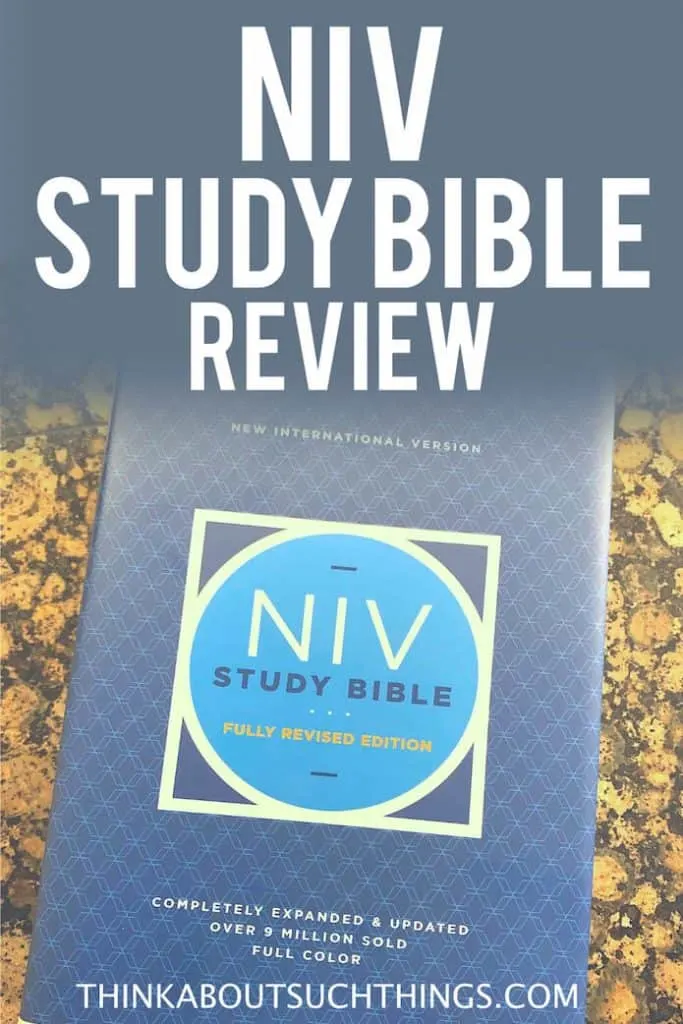 Zondervan has done it again. They have updated their NIV Study Bible. This 35-year-old best selling has had a HUGE revamp and update.
If you have been around my Think About Such Things long enough you will know I LOVE study Bibles. So, I am excited to share this review with you. A good study Bible can help really help us grow in our walk with the Lord and deepen our understanding of the Word of God.
Ninety-nine Christians in every hundred are merely playing at Bible study; and therefore ninety-nine Christians in every hundred are mere weaklings, when they might be giants, both in their Christian life and in their service. – R. A. Torrey
R.A Torrey's quote stings a little… that's because it's true. As we get into God's Word and apply it to our lives it strengthens and transforms us!
The NIV Study Bible is a beautiful study Bible with great commentary and images throughout the Bible. I was very impressed with it being in full color but also the amount of charts, maps, images, and book quick looks. And you guys…I'm a sucker for charts. I can't wait to dive deeper into them.
The commentary is beautifully laid out and has a green leaf to break up the commentary.
Here is a little promo video about the NIV Study Bible
Pros & Cons of New NIV Study Bible
PROS
Full-Color throughout the entire Bible. It's beautiful!
Over 100 new articles added
Font size is Comfort Print which is much easier than your standard 8.5 size font in other study Bibles. But the Bible can also be purchased in large print!
Quick Look of each book in the Bible
It has a dictionary/concordance.
Words of Jesus in Red
Comes hardbound, imitation leather, and real leather.
The paper quality is good. It's not super thin where you can see through the otherside.
All the study notes, charts and images help you get a better understanding of the text you are reading.
CONS
It only comes in NIV
No bookmark in the hardbound version. It looks like the leather versions will have a bookmark.
The hardbound version is very thick. Making it a little bulky.
---
This is a lovely study Bible and one I would recommend to those who want to get into God's Word! You can purchase this Bible on Amazon or at the Faithgateway Store.
FOR MORE ON THE ACTUAL UPDATE
Check out NIV Study Bible On Amazon
Check out NIV Study Bible At FaithGateway Store
Some Images of the NIV Study Bible
Something I always do before buying a Bible is go to a bookstore and see if I can look through the Bible itself. The problem is that sometimes you local bookstore might not carry the Bible you want to look at. So, I thought it might be helpful to share some pictures of the Bible.
I have the hardbound version in comfort print.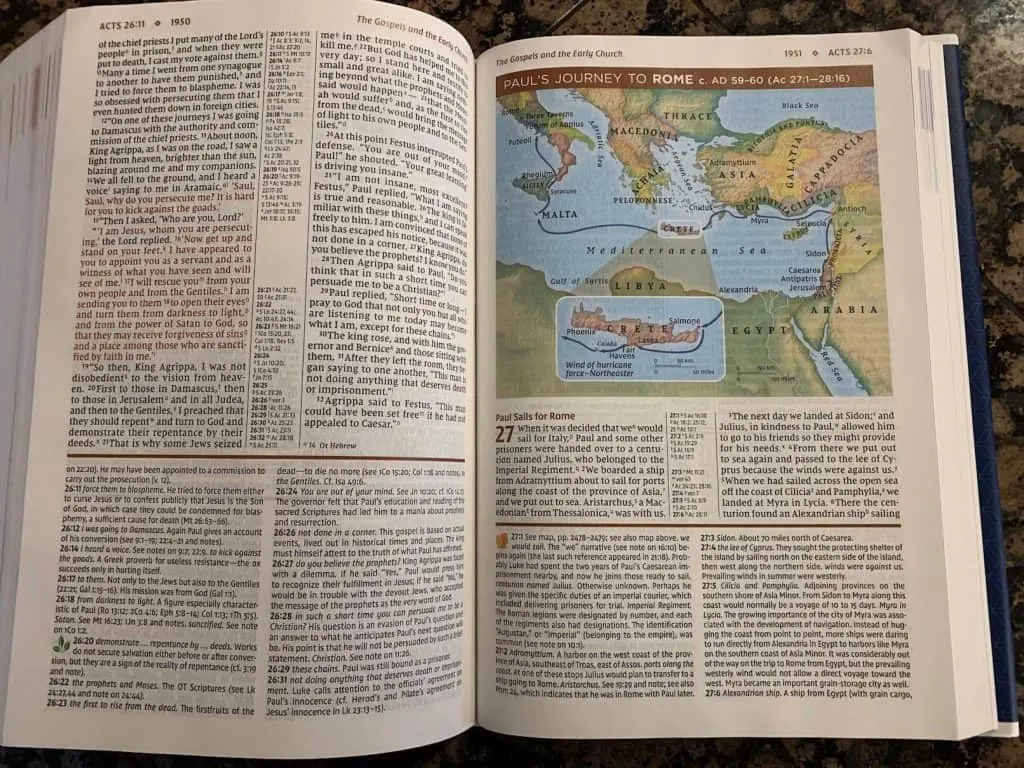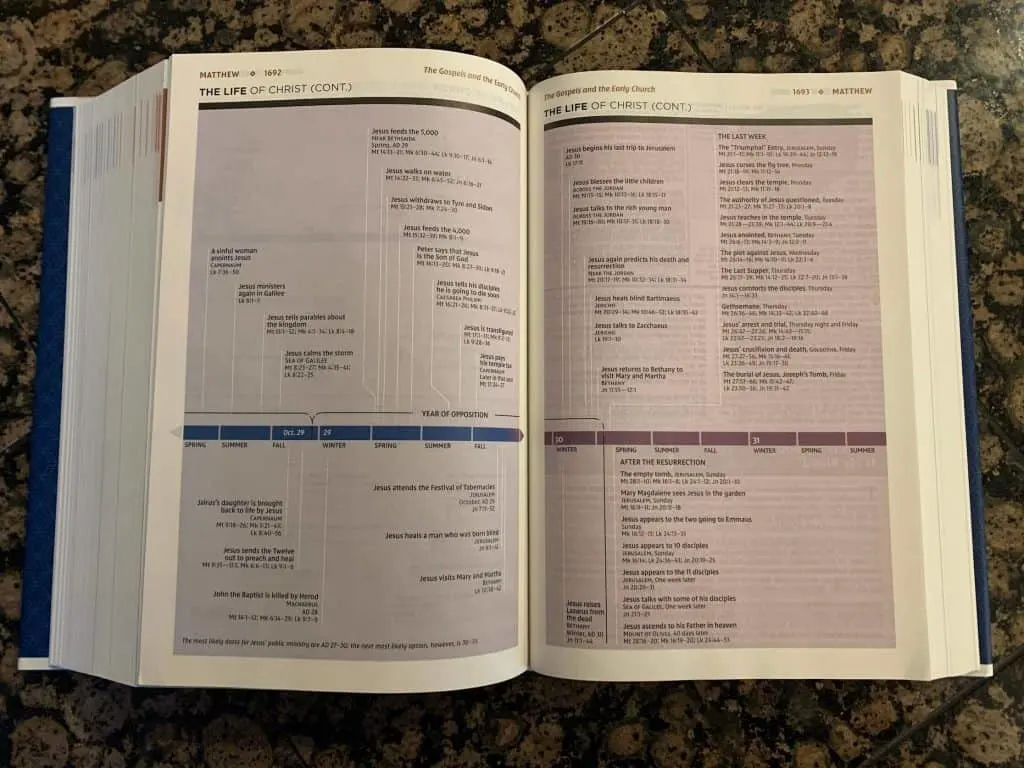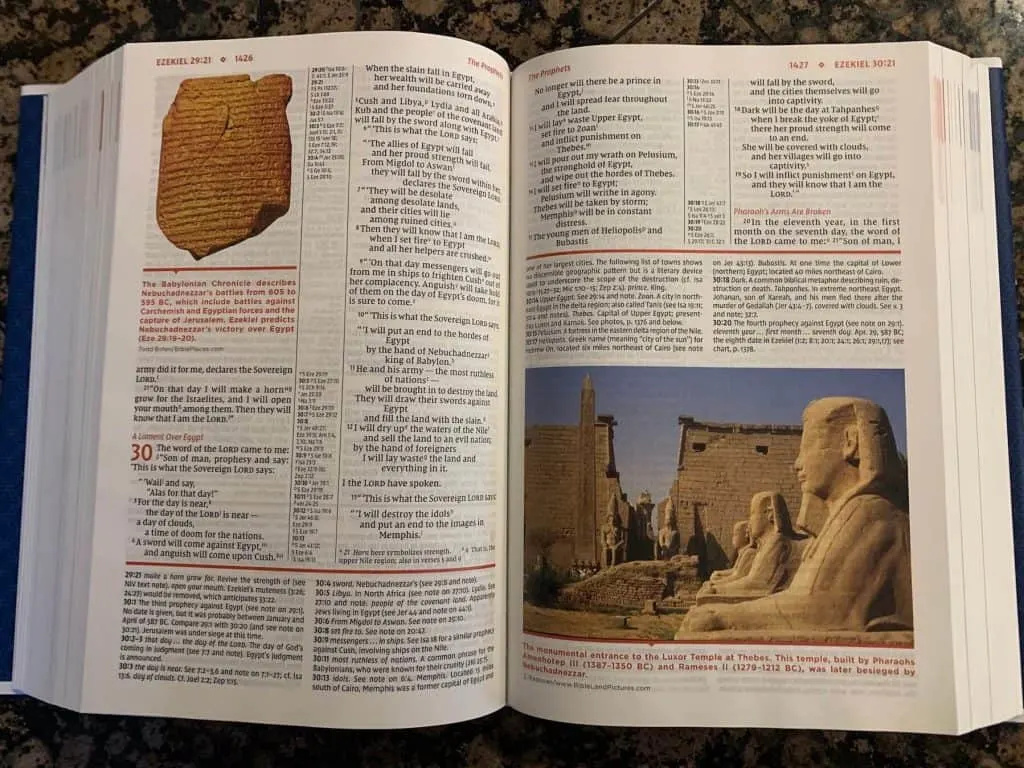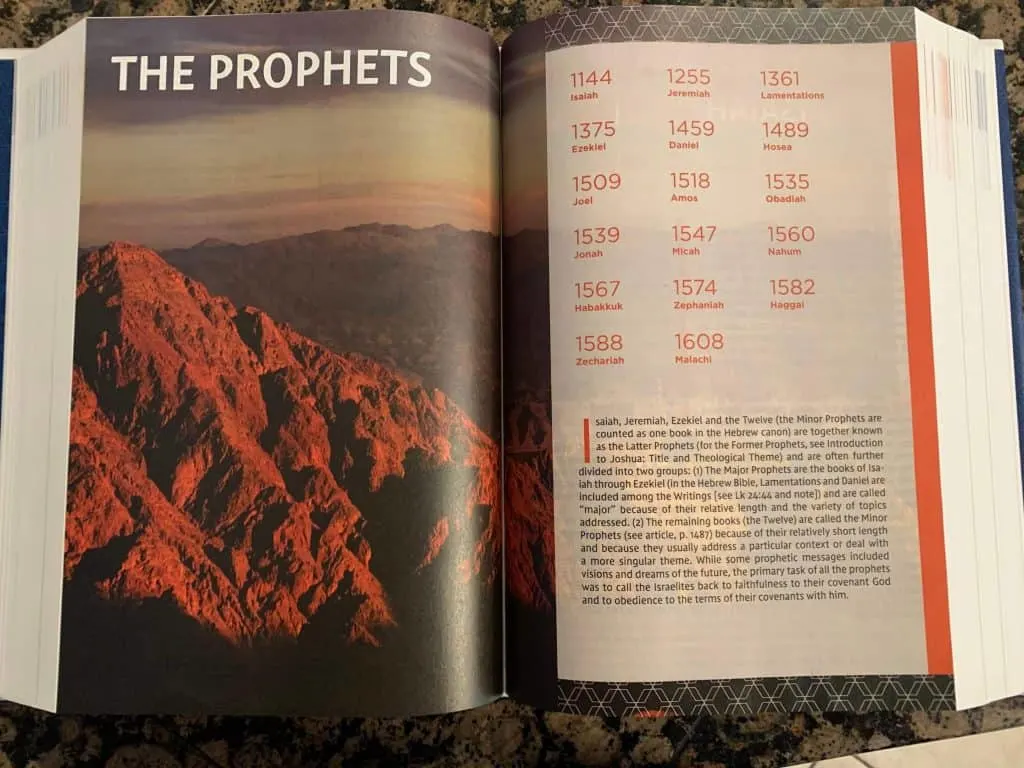 I hope these pictures and reviews show you a little bit of what the NIV Study Bible is like. If you would like to check out more book reviews then check out my Christian Faith section!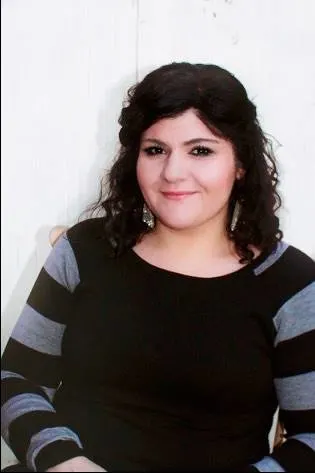 Melissa is a passionate minister, speaker and an ongoing learner of the Bible. She has been involved in church and vocational ministry for over 18 years. And is the founder of Think About Such Things. She has the heart to equip the saints by helping them get into the Word of God and fall more in love with Jesus. She also enjoys family, cooking, and reading.
She has spoken in churches in California, Oregon, Texas, and Mexico and has been featured in Guidepost Magazine and All Recipes Magazine. Read More…