In this post, we will explore winter Bible verses. Each scripture will about the winter season or alluding to wintertime. I hope they aid you in your study of the Word. Grab your Bible and let's dig in…
When it comes to winter… you either love it or hate it. Up here in Northern California, our winters are pretty mild. We go through some rainy patches but we don't see much snow. Now, my best friend lives in Alaska. And in April it's still snowing!
I don't think I would survive it. I agree with what Carl Reiner says, "A lot of people like snow. I find it to be an unnecessary freezing of water." This would be me…for realz…
All joking aside the Bible is filled with interesting verses on wintertime. But it's not always easy finding these kinds of verses. A quick look in the King James Version you will only discover 15 verses that mention the word, "winter."
The thing is many portions of scripture mention things associated with winter. We see this with verses that mention snow and the cold. I have added a handful of these into this collection. My hope is that it helps bring a clearer picture of what the Bible says about winter.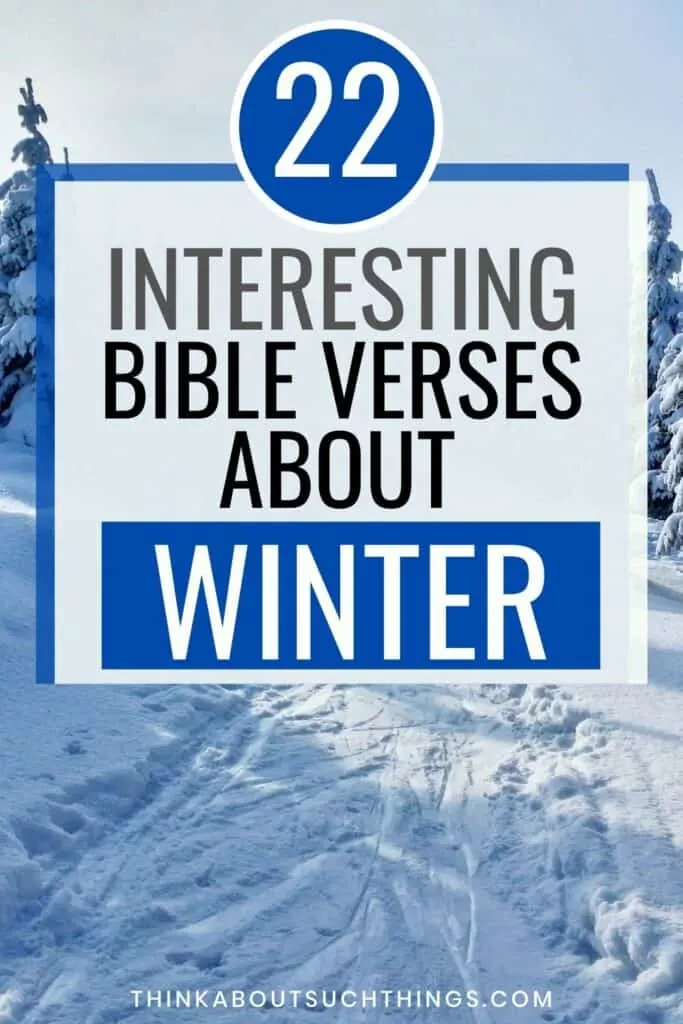 If you are interested in exploring more about the seasons please check out these posts as well:
Winter Bible Verses
All the scriptures below are taken from the NIV (New International Version). If you would like to read the KJV or another version then I highly recommend heading over to Biblegateway.com and looking it up there.
You can hover over the reference and read the AMP (amplified version) without leaving the site. I enjoy the AMP Bible as it brings a richness and deeper level to understanding God's Word.
---
Genesis 8:22 NIV – 22 "As long as the earth endures, seedtime and harvest, cold and heat, summer and winter, day and night will never cease."
Job 37:9-10 NIV – 9 The tempest comes out from its chamber, the cold from the driving winds. 10 The breath of God produces ice, and the broad waters become frozen.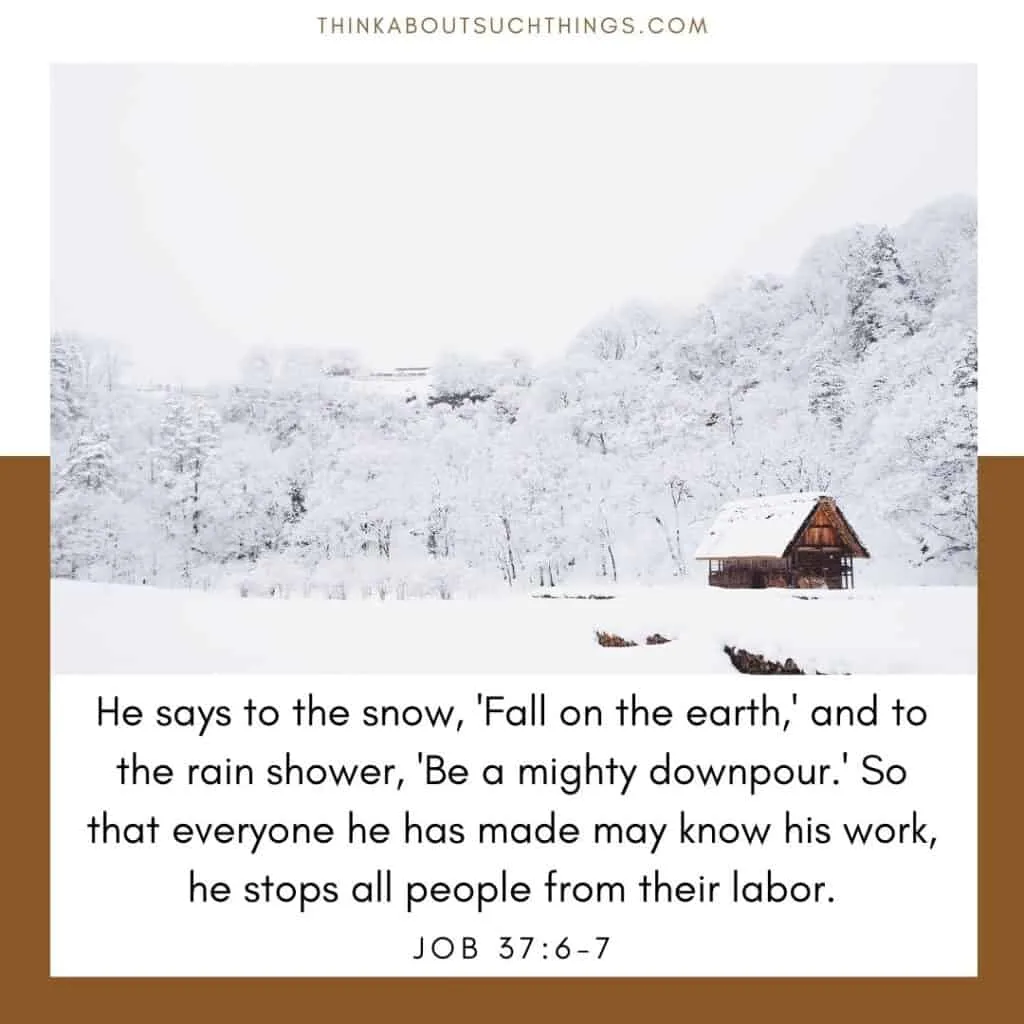 Isaiah 55:10-11 NIV – 10 As the rain and the snow come down from heaven, and do not return to it without watering the earth and making it bud and flourish, so that it yields seed for the sower and bread for the eater, 11 so is my word that goes out from my mouth: It will not return to me empty, but will accomplish what I desire and achieve the purpose for which I sent it.
Song of Songs 2:11-12 NIV – 11 See! The winter is past; the rains are over and gone. 12 Flowers appear on the earth; the season of singing has come, the cooing of doves is heard in our land.
Psalm 74:17 NIV – 17 It was you who set all the boundaries of the earth; you made both summer and winter.
Job 37:6-7 NIV – 6 He says to the snow, 'Fall on the earth,' and to the rain shower, 'Be a mighty downpour.' 7 So that everyone he has made may know his work, he stops all people from their labor.
Psalm 147:16-18 NIV – 16 He spreads the snow like wool and scatters the frost like ashes. 17 He hurls down his hail like pebbles. Who can withstand his icy blast? 18 He sends his word and melts them; he stirs up his breezes, and the waters flow.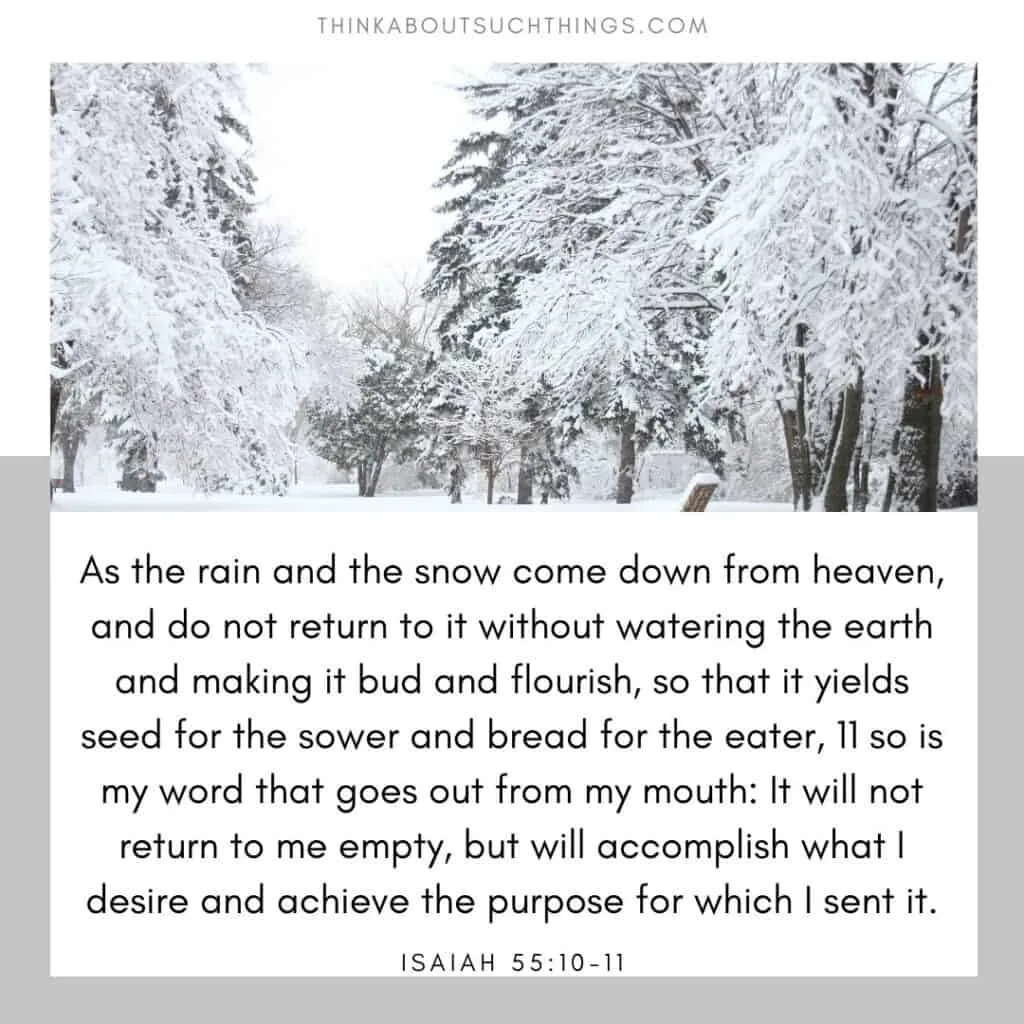 Psalm 148:7-8 NIV – 7 Praise the LORD from the earth, you great sea creatures and all ocean depths, 8 lightning and hail, snow and clouds, stormy winds that do his bidding,
Proverbs 31:21 NIV – 21 When it snows, she has no fear for her household; for all of them are clothed in scarlet.
1 Corinthians 16:5-6 NIV – 5 After I go through Macedonia, I will come to you–for I will be going through Macedonia. 6 Perhaps I will stay with you for a while, or even spend the winter, so that you can help me on my journey, wherever I go.
Matthew 24:20 NIV – 20 Pray that your flight will not take place in winter or on the Sabbath.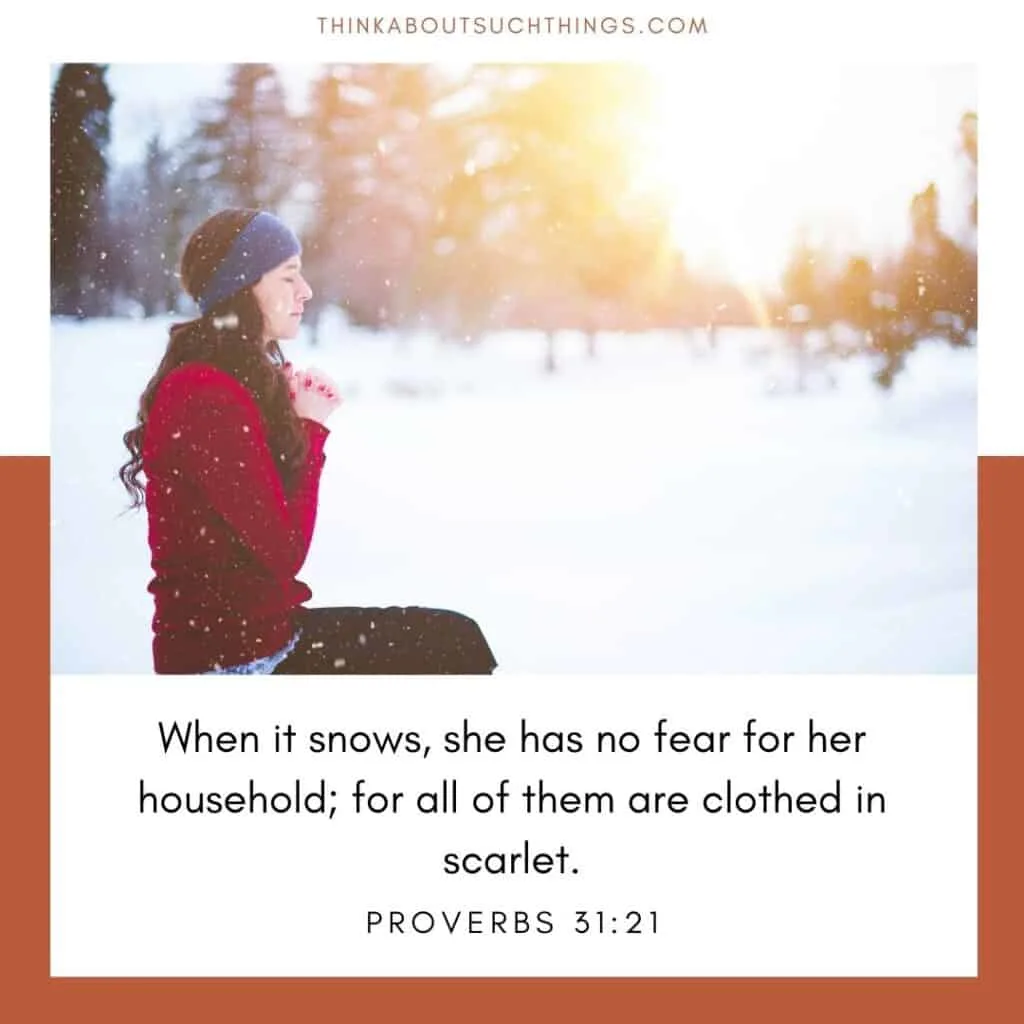 Jeremiah 36:22 NIV – 22 It was the ninth month and the king was sitting in the winter apartment, with a fire burning in the firepot in front of him.
Amos 3:15 NIV – 15 I will tear down the winter house along with the summer house; the houses adorned with ivory will be destroyed and the mansions will be demolished," declares the LORD.
Scriptures on Winter
I always find it helpful to have a list of all the verses above. This is a great way to jot them down and study them later.
Genesis 8:22
Job 37:9-10
Isaiah 55:10-11
Song of Solomon 2:11-12
Proverbs 20:4
Psalm 74:17
Job 37:6-7
Psalm 147:16-18
Psalm 148:7-8
Proverbs 31:21
1 Corinthians 16:5-6
Matthew 24:20
Jeremiah 36:22
Amos 3:15
---
"I wonder if the snow loves the trees and fields, that it kisses them so gently? And then it covers them up snug, you know, with a white quilt; and perhaps it says, "Go to sleep, darlings, till the summer comes again."

Lewis Carroll
Whether your winters are mild or covered in snow, I hope these Bible verses about winter have blessed you! Feel free to leave me a comment below. I would love to hear from you and what you are learning from the Lord!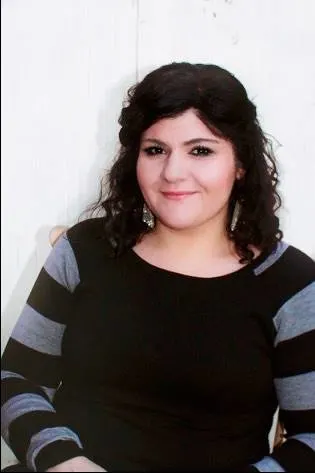 Melissa is a passionate minister, speaker and an ongoing learner of the Bible. She has been involved in church and vocational ministry for over 18 years. And is the founder of Think About Such Things. She has the heart to equip the saints by helping them get into the Word of God and fall more in love with Jesus. She also enjoys family, cooking, and reading.
She has spoken in churches in California, Oregon, Texas, and Mexico and has been featured in Guidepost Magazine and All Recipes Magazine. Read More…