In this article, we will look at 16 fall Bible verses. These scripture verses all about the autumn and harvest season. This will aid in your study of the different seasons in the Word of God. Let's get started…
It doesn't matter if you call it fall or autumn, harvest time can be absolutely beautiful. If you live in the Northern Hemisphere it starts on September 22nd, and for those in the Southern Hemisphere, it starts on March 1st.
But no matter where you live autumn has the same characteristics….the leaves and plants begin to change, it starts to cool down (unless it's an Indian summer!), the days become shorter, and BOOM pumpkin season is here!
It's like pumpkin everything, everywhere…I kind of feel bad for all the other squashes.
Now the Bible doesn't mention pumpkins, but it sure does mention fall! And we are going to explore some neat autumn verses today. But before we dig in I do want to cover some quick things.
Not all verses will mention the word "fall" or "autumn." Some verses will allude to the fall season, but will mentions words like harvest, and sowing seed.

The Bible has 31,102 verses (check out more Bible Facts) and I have only 16 verses to share with you. There isn't much written in the Bible just about the fall season. We can read more on the other seasons here: Winter, Summer, and Spring.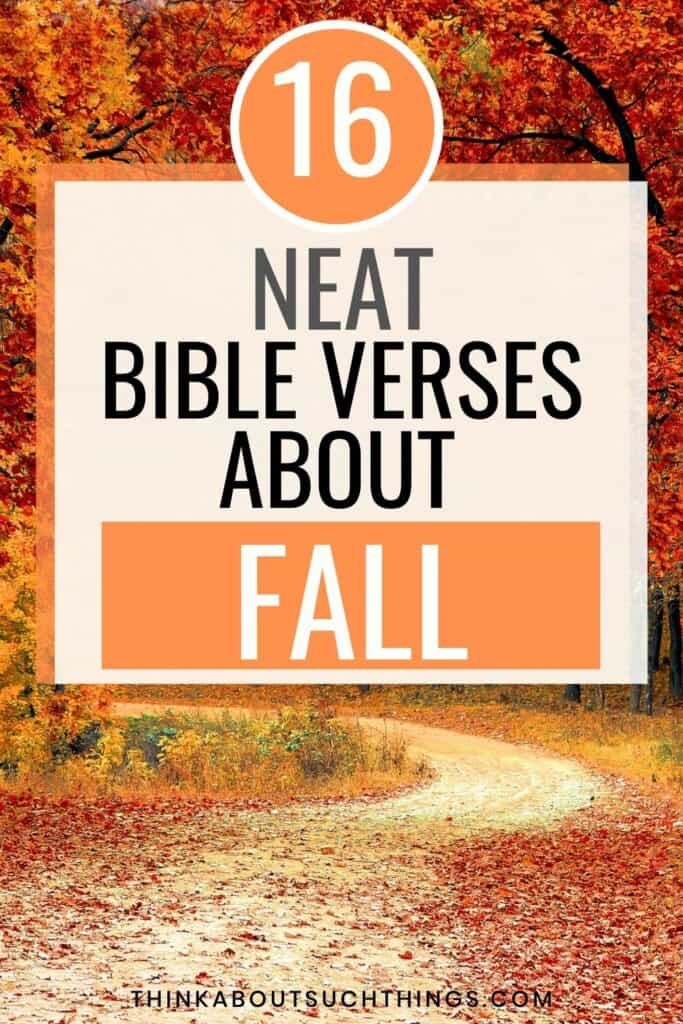 Let's get started!
Fall Bible Verses
All fall scriptures are taken from the NIV version. If you wanting to dig deeper and check out other versions. I recommend heading over to Biblegateway.com
---
James 5:7-8 NIV – 7 Be patient, then, brothers and sisters, until the Lord's coming. See how the farmer waits for the land to yield its valuable crop, patiently waiting for the autumn and spring rains. 8 You too, be patient and stand firm, because the Lord's coming is near.
Genesis 8:22 NIV – 22 "As long as the earth endures, seedtime and harvest, cold and heat, summer and winter, day and night will never cease."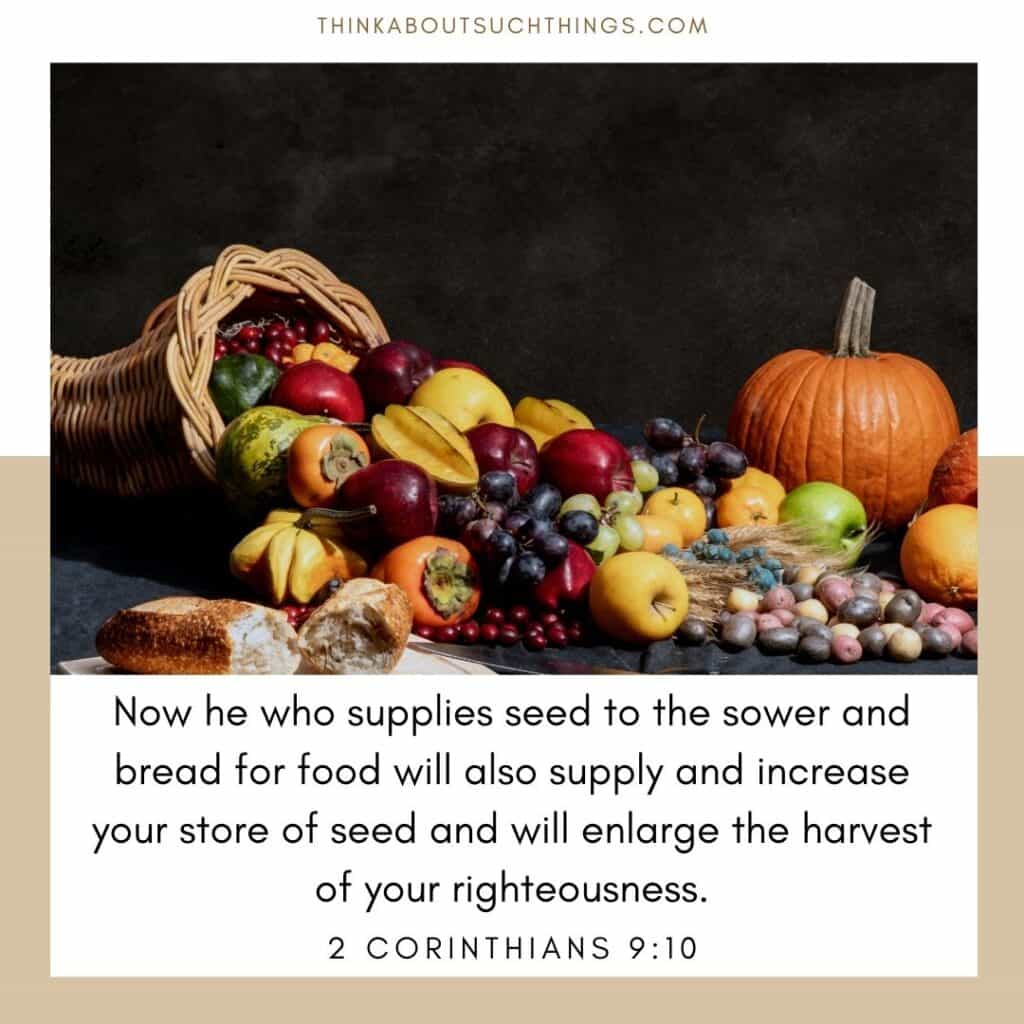 Isaiah 40:6-8 NIV – 6 A voice says, "Cry out." And I said, "What shall I cry?" "All people are like grass, and all their faithfulness is like the flowers of the field. 7 The grass withers and the flowers fall, because the breath of the LORD blows on them. Surely the people are grass. 8 The grass withers and the flowers fall, but the word of our God endures forever."
Psalm 126:5-6 NIV – 5 Those who sow with tears will reap with songs of joy. 6 Those who go out weeping, carrying seed to sow, will return with songs of joy, carrying sheaves with them.
Psalm 107:37 NIV – 37 They sowed fields and planted vineyards that yielded a fruitful harvest;
2 Corinthians 9:10 NIV – 10 Now he who supplies seed to the sower and bread for food will also supply and increase your store of seed and will enlarge the harvest of your righteousness.
Deuteronomy 24:19-22 NIV – 19 When you are harvesting in your field and you overlook a sheaf, do not go back to get it. Leave it for the foreigner, the fatherless and the widow, so that the LORD your God may bless you in all the work of your hands. 20 When you beat the olives from your trees, do not go over the branches a second time. Leave what remains for the foreigner, the fatherless and the widow. 21 When you harvest the grapes in your vineyard, do not go over the vines again. Leave what remains for the foreigner, the fatherless and the widow. 22 Remember that you were slaves in Egypt. That is why I command you to do this.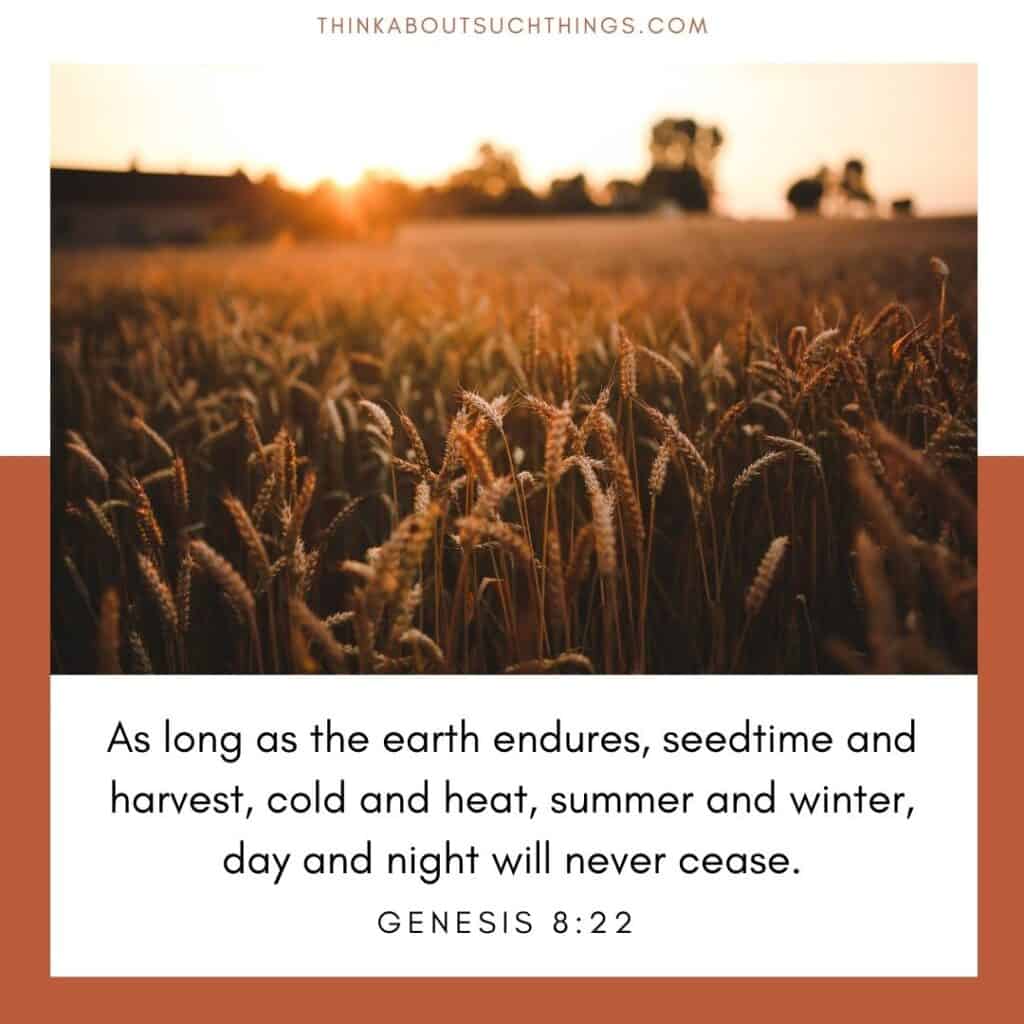 Malachi 3:10-12 NIV – 10 Bring the whole tithe into the storehouse, that there may be food in my house. Test me in this," says the LORD Almighty, "and see if I will not throw open the floodgates of heaven and pour out so much blessing that there will not be room enough to store it. 11 I will prevent pests from devouring your crops, and the vines in your fields will not drop their fruit before it is ripe," says the LORD Almighty. 12 "Then all the nations will call you blessed, for yours will be a delightful land," says the LORD Almighty.
Bible Verses about Autumn List
If you have landed here to help you study fall Bible verses then let me help you out with a helpful little list of all the scriptures. You can jot these down in your Bible or journal. Remember you can always hover over the reference and read the AMP version of the verse.
James 5:7-8
Isaiah 40:6-8
Psalm 126:5-6
Genesis 8:22
Psalm 107:37
2 Corinthians 9:10
Deuteronomy 24:19-22
Malachi 3:10-12
Psalm 107:37
---
I couldn't agree more with Elizabeth Lawrence. God made fall a beautiful season, full of color and fruitfulness. And I hope you have enjoyed these autumn Bible verses.
I would love to know what you are learning and growing in the Lord. So, feel free to drop me a comment below.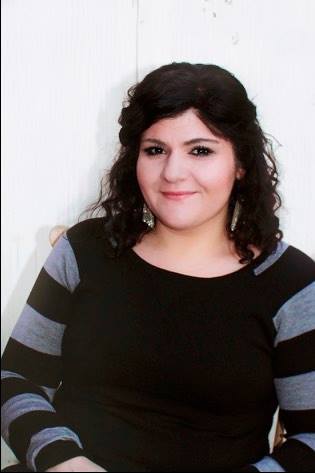 Melissa is a passionate minister, speaker and an ongoing learner of the Bible. She has been involved in church and vocational ministry for over 18 years. And is the founder of Think About Such Things. She has the heart to equip the saints by helping them get into the Word of God and fall more in love with Jesus. She also enjoys family, cooking, and reading.
She has spoken in churches in California, Oregon, Texas, and Mexico and has been featured in Guidepost Magazine and All Recipes Magazine. Read More…