A collection of Bible verses about family. A great Biblical resource on what God says about relationships in a family.
I have a huge value for family. I'm not sure if that's because I came from a full-blooded Italian family or if its a combination of things. All I know is that family can be a beautiful thing when under God.
Outside of God lots of things can go wrong. Haha, I am sure we have all experienced that. I know I have!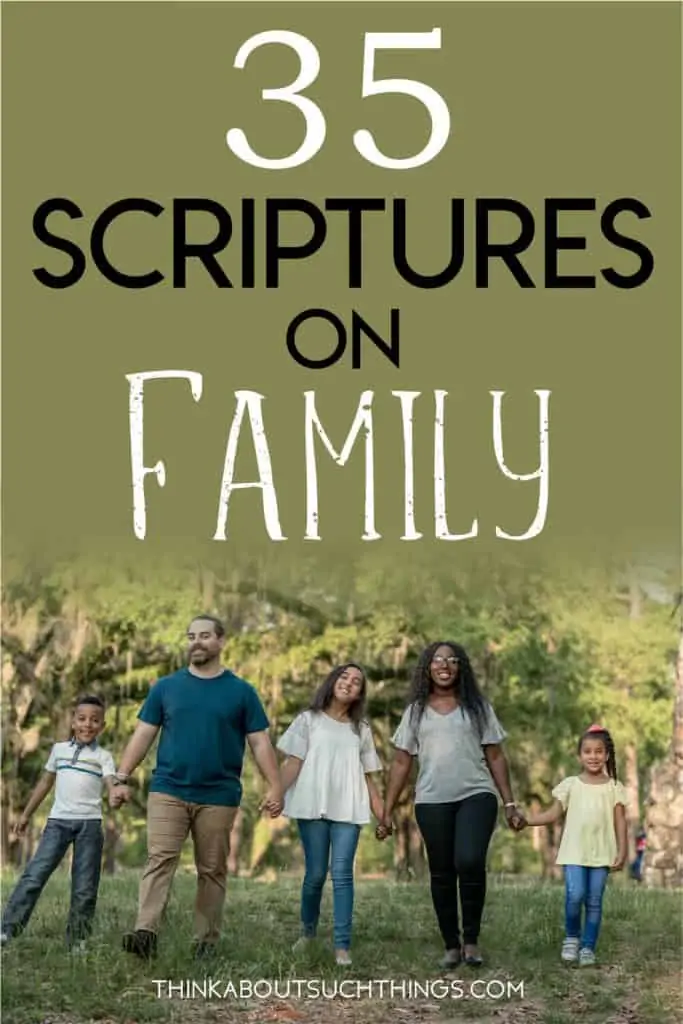 In my Bible Verses by Topic Resource Page, I wanted to have something on families. I've shared verses on mothers and fathers, but not on the whole family unit.
The thing with a lot of scripture verses on this topic is that they break them down a lot into sections. You will see the Apostle Paul addressing, husbands, wives, children, and more indifferent verses.
You as the reader must glue these verses together by reading the Bible and studying. This is where you will get a clear picture of what family should look like under God.
But let these scriptures on family help you in your study on this and create a desire in your heart for a family that is going after God!
Bible Verses About Family
All scriptures on family will be in the NKJV. For different translations check out Bible Gateway. Since there are a few of sections here is a table of contents if you would like to skip around. Otherwise, just scroll through!
---
Ephesians 5:25 NKJV – 25 Husbands, love your wives, just as Christ also loved the church and gave Himself for her,
Ephesians 6:4 NKJV – 4 And you, fathers, do not provoke your children to wrath, but bring them up in the training and admonition of the Lord.
Psalm 128:3-4 NKJV – 3 Your wife [shall be] like a fruitful vine In the very heart of your house, Your children like olive plants All around your table. 4 Behold, thus shall the man be blessed Who fears the LORD.
Genesis 2:24 NKJV – 24 Therefore a man shall leave his father and mother and be joined to his wife, and they shall become one flesh.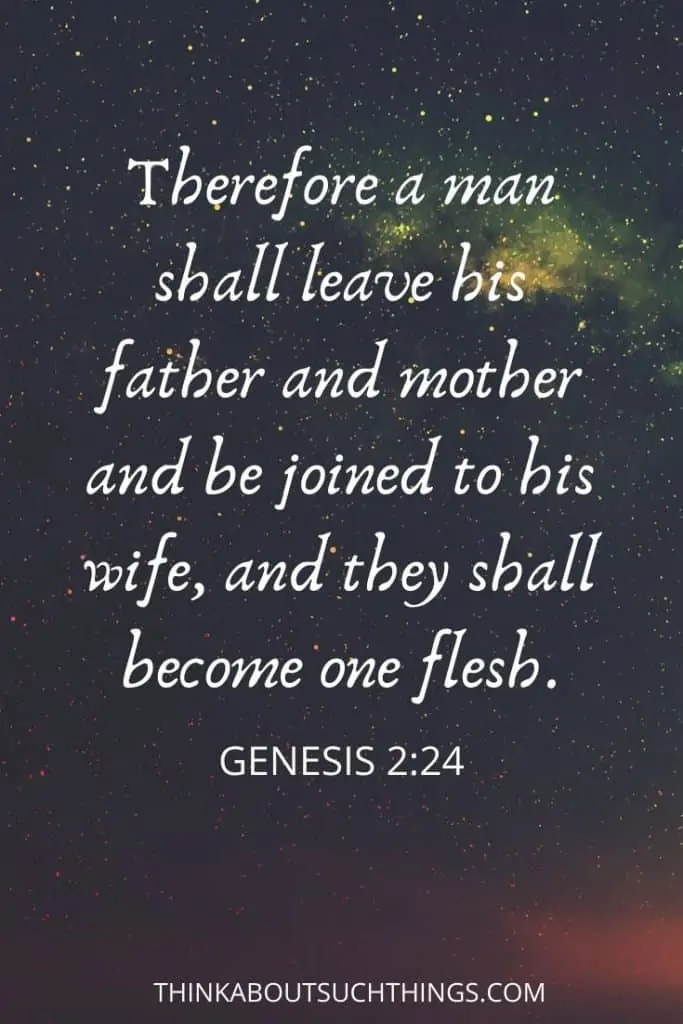 Exodus 20:12 NKJV – 12 "Honor your father and your mother, that your days may be long upon the land which the LORD your God is giving you.
Colossians 3:21 NKJV – 21 Fathers, do not provoke your children, lest they become discouraged.
Matthew 19:19 NKJV – 19 'Honor your father and [your] mother,' and, 'You shall love your neighbor as yourself.' "
Proverbs 6:20 NKJV – 20 My son, keep your father's command, And do not forsake the law of your mother.
Proverbs 17:17 NKJV – 17 A friend loves at all times, And a brother is born for adversity.
1 John 4:20 NKJV – 20 If someone says, "I love God," and hates his brother, he is a liar; for he who does not love his brother whom he has seen, how can he love God whom he has not seen?
Acts 16:31 NKJV – 31 So they said, "Believe on the Lord Jesus Christ, and you will be saved, you and your household."
Deuteronomy 6:6-7 NKJV – 6 "And these words which I command you today shall be in your heart. 7 "You shall teach them diligently to your children, and shall talk of them when you sit in your house, when you walk by the way, when you lie down, and when you rise up.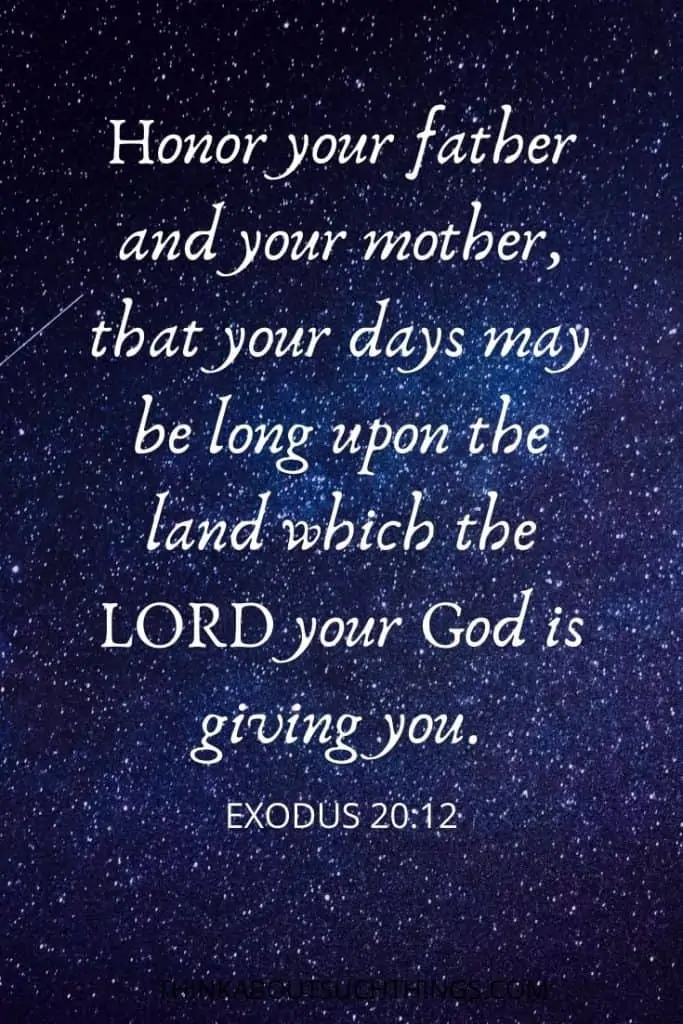 Psalm 103:17-18 NKJV – 17 But the mercy of the LORD [is] from everlasting to everlasting On those who fear Him, And His righteousness to children's children, 18 To such as keep His covenant, And to those who remember His commandments to do them.
Proverbs 22:6 NKJV – 6 Train up a child in the way he should go, And when he is old he will not depart from it.
Proverbs 12:7 NKJV – 7 The wicked are overthrown and [are] no more, But the house of the righteous will stand.
1 Timothy 5:8 NKJV – 8 But if anyone does not provide for his own, and especially for those of his household, he has denied the faith and is worse than an unbeliever.
Proverbs 12:4 NKJV – 4 An excellent wife [is] the crown of her husband, But she who causes shame [is] like rottenness in his bones.
Luke 11:13 NKJV – 13 "If you then, being evil, know how to give good gifts to your children, how much more will [your] heavenly Father give the Holy Spirit to those who ask Him!"
1 Timothy 3:2-5 NKJV – 2 A bishop then must be blameless, the husband of one wife, temperate, sober-minded, of good behavior, hospitable, able to teach; 3 not given to wine, not violent, not greedy for money, but gentle, not quarrelsome, not covetous; 4 one who rules his own house well, having [his] children in submission with all reverence 5 (for if a man does not know how to rule his own house, how will he take care of the church of God?);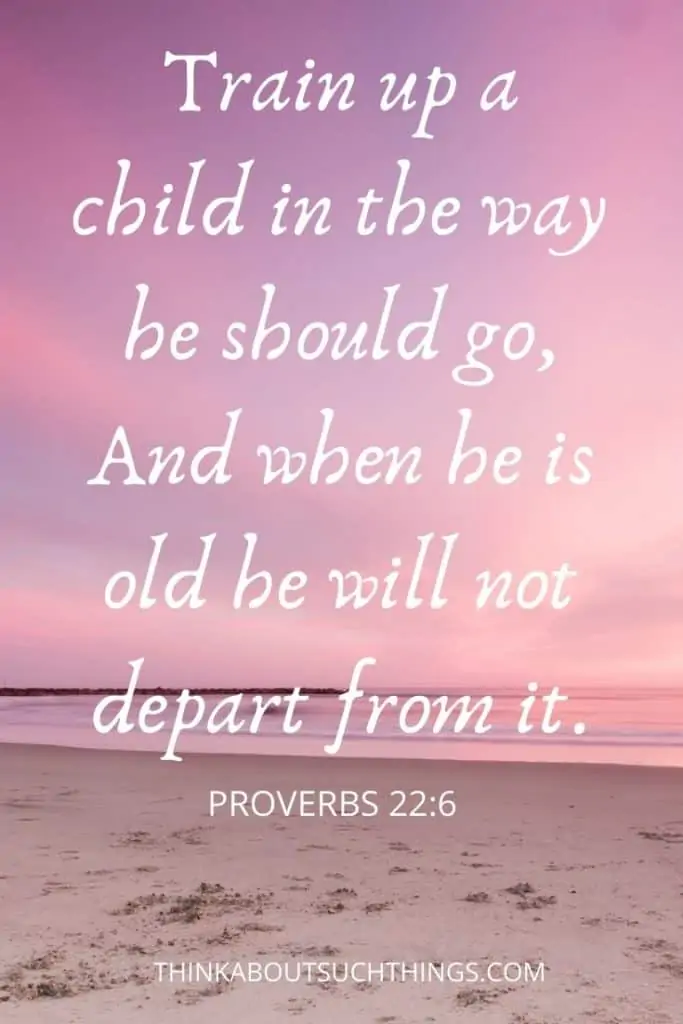 Proverbs 17:6 NKJV – 6 Children's children [are] the crown of old men, And the glory of children [is] their father.
Matthew 5:24 NKJV – 24 "leave your gift there before the altar, and go your way. First be reconciled to your brother, and then come and offer your gift.
Proverbs 11:29 NKJV – 29 He who troubles his own house will inherit the wind, And the fool [will be] servant to the wise of heart.
Joshua 24:15 NKJV – 15 "And if it seems evil to you to serve the LORD, choose for yourselves this day whom you will serve, whether the gods which your fathers served that [were] on the other side of the River, or the gods of the Amorites, in whose land you dwell. But as for me and my house, we will serve the LORD."
Proverbs 10:1 NKJV – 1 The proverbs of Solomon: A wise son makes a glad father, But a foolish son [is] the grief of his mother.
Proverbs 27:10 NKJV – 10 Do not forsake your own friend or your father's friend, Nor go to your brother's house in the day of your calamity; Better [is] a neighbor nearby than a brother far away.
Psalm 127:3-5 NKJV – 3 Behold, children [are] a heritage from the LORD, The fruit of the womb [is] a reward. 4 Like arrows in the hand of a warrior, So [are] the children of one's youth. 5 Happy [is] the man who has his quiver full of them; They shall not be ashamed, But shall speak with their enemies in the gate.
Bible Verses About Family And Friends
Genesis 28:14 NKJV – 14 "Also your descendants shall be as the dust of the earth; you shall spread abroad to the west and the east, to the north and the south; and in you and in your seed all the families of the earth shall be blessed.
Psalm 133:1 NKJV – 1 A Song of Ascents. Of David. Behold, how good and how pleasant [it is] For brethren to dwell together in unity!
Romans 12:5 NKJV – 5 so we, [being] many, are one body in Christ, and individually members of one another.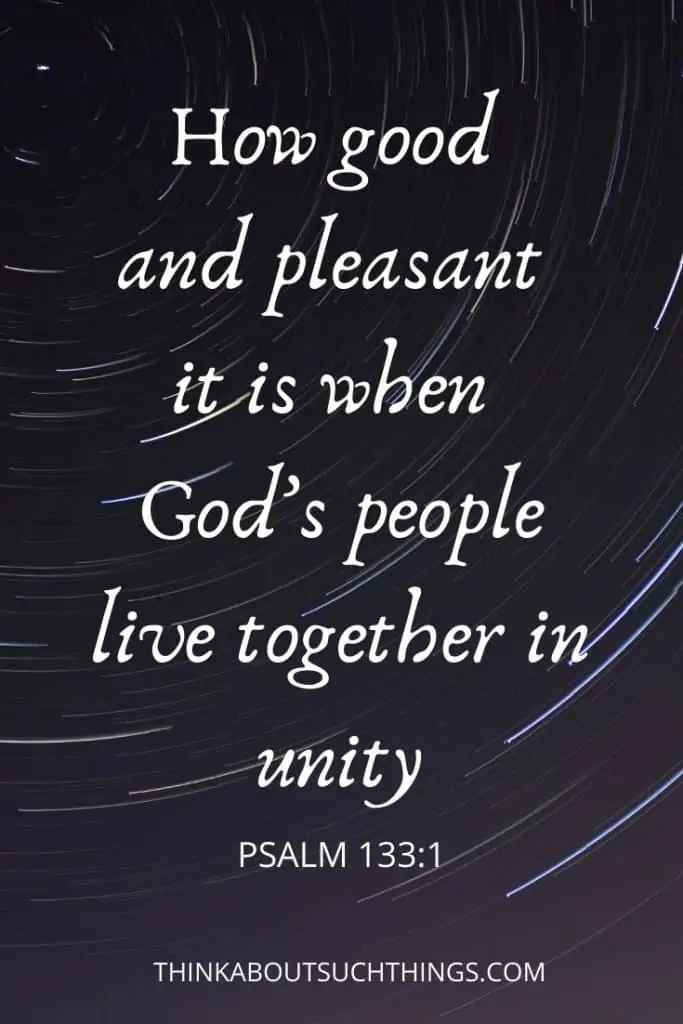 Psalm 68:6 NKJV – 6 God sets the solitary in families; He brings out those who are bound into prosperity; But the rebellious dwell in a dry [land].
Luke 6:31 NKJV – 31 "And just as you want men to do to you, you also do to them likewise.
John 15:13 NKJV – 13 "Greater love has no one than this, than to lay down one's life for his friends.
Recap Reference List of Scriptures on Family
If you are looking for just a quick list of all the verses…here it is! A great way to jot them down in your journal or Bible for later!
List of Bible Verses about Family
Ephesians 5:25
Ephesians 6:4
Psalm 128:3-4
Genesis 2:24
Exodus 20:12
Colossians 3:21
Matthew 19:19
Proverbs 6:20
Proverbs 17:17
1 John 4:20
Acts 16:31
Deuteronomy 6:6-7
Psalm 103:17-18
1 John 4:20
Proverbs 22:6
Proverbs 12:7
1 Timothy 5:8
Proverbs 12:4
1 Timothy 5:8
Luke 11:13
1 Timothy 3:2-5
Proverbs 17:6
Matthew 5:24
Proverbs 11:29
Proverbs 10:1
Joshua 24:15
Proverbs 27:10
Proverbs 22:6
Psalm 127:3-5
Genesis 28:14
Psalm 133:1
Romans 12:5
Psalm 68:6
Proverbs 17:17
Luke 6:31
John 15:13
---
Well, there you have it! 35 verses about family relationships. I hope they have blessed you! If you are looking for more Christian content check out my Faith Page.
Feel free to leave me a comment below! I would love to hear what God is doing in your life!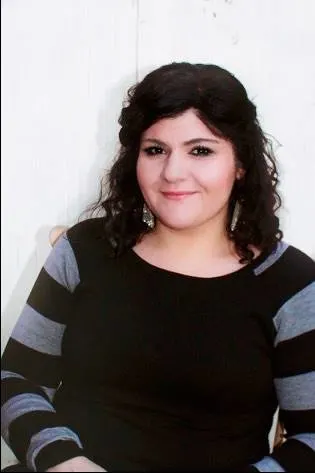 Melissa is a passionate minister, speaker and an ongoing learner of the Bible. She has been involved in church and vocational ministry for over 18 years. And is the founder of Think About Such Things. She has the heart to equip the saints by helping them get into the Word of God and fall more in love with Jesus. She also enjoys family, cooking, and reading.
She has spoken in churches in California, Oregon, Texas, and Mexico and has been featured in Guidepost Magazine and All Recipes Magazine. Read More…