Here is an extensive list of Bible verses about dreams and references. This list will help you study and understand this mysterious way God speaks to His children. We will be answering, "What does the Bible say about dreams?"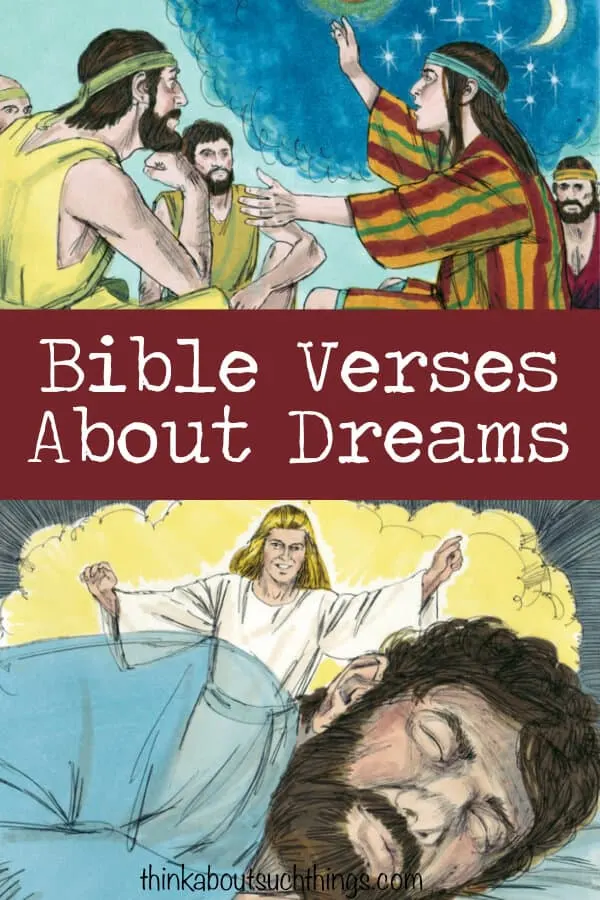 The best way to learn how God speaks and uses dreams is by studying the Bible and learning from what it says. This gives us a strong foundation of understanding and helps us to discern if a dream is from the Lord or from last night's pizza.
Being a prophetic individual you MUST be grounded in the word. You must understand it, know it, and live it…. You can't pick and choose but understands The Word as a whole.
I have been writing about dreams lately (I will continue to in the near future) and I thought it would be good to include a complete list of all Bible verses about dreams and Bible dream references for those who really want to dig deep.
MORE READS ON DREAMS
Whether you are new or not to Biblical dreams or interpretation of dreams. I believe these verses can be useful in your growth and refresh your memory. And sometimes the Holy Spirit will bring fresh revelation on a verse you have studied before.
Since there are so many Bible references on dreams. I have placed a handy little table of contents here. You can easily hop around to certain topics you want to read on more. Or you can just scroll through like normal.
Alright, let's dig into the fascinating world of dreams in the Bible!
Bible Verses About Dreams
*Please note all verses are from NIV Bible. If you hover over the reference you can read the KJV of the Bible verses.
Dreamers of the Bible
Here you will find a list of every dreamer and dream they had
Some Key Verses:
In the last days, God says,
I will pour out my Spirit on all people.
Your sons and daughters will prophesy,
your young men will see visions,
your old men will dream dreams. Acts 2:17
Each of the two men—the cupbearer and the baker of the king of Egypt, who were being held in prison—had a dream the same night, and each dream had a meaning of its own.
When Joseph came to them the next morning, he saw that they were dejected. So he asked Pharaoh's officials who were in custody with him in his master's house, "Why do you look so sad today?"
"We both had dreams," they answered, "but there is no one to interpret them."
Then Joseph said to them, "Do not interpretations belong to God? Tell me your dreams."
So the chief cupbearer told Joseph his dream. He said to him, "In my dream I saw a vine in front of me, and on the vine were three branches. As soon as it budded, it blossomed, and its clusters ripened into grapes. Pharaoh's cup was in my hand, and I took the grapes, squeezed them into Pharaoh's cup and put the cup in his hand."
"This is what it means," Joseph said to him. "The three branches are three days. Within three days Pharaoh will lift up your head and restore you to your position, and you will put Pharaoh's cup in his hand, just as you used to do when you were his cupbearer. But when all goes well with you, remember me and show me kindness; mention me to Pharaoh and get me out of this prison. I was forcibly carried off from the land of the Hebrews, and even here I have done nothing to deserve being put in a dungeon."
When the chief baker saw that Joseph had given a favorable interpretation, he said to Joseph, "I too had a dream: On my head were three baskets of bread. In the top basket were all kinds of baked goods for Pharaoh, but the birds were eating them out of the basket on my head."
"This is what it means," Joseph said. "The three baskets are three days. Within three days Pharaoh will lift off your head and impale your body on a pole. And the birds will eat away your flesh." Genesis 40:5-19
Quick Reference of Dreamers of the Bible :
Abimelech (Genesis 20:3-7)
Jacob (Genesis 28:12; 31:10)
Laban (Genesis 31:24)
Joseph (Genesis 37:5-9)
Pharaoh's butler and baker (Genesis 40:5-19)
Pharaoh (Genesis 41:1-7)
Midianite (Judges 7:13-15)
Solomon (1 Kings 3:5-15)
Nebuchadnezzar (Daniel 2:1, 31; 4:5, 8)
Daniel (Daniel 7:1-28)
Joseph (Matthew 1:20, 21; 2:13, 19, 20)
Wise men (Matthew 2:11, 12)
Pilate's wife (Matthew 27:19)
In the last days (Acts 2:17)
Revelation in the Night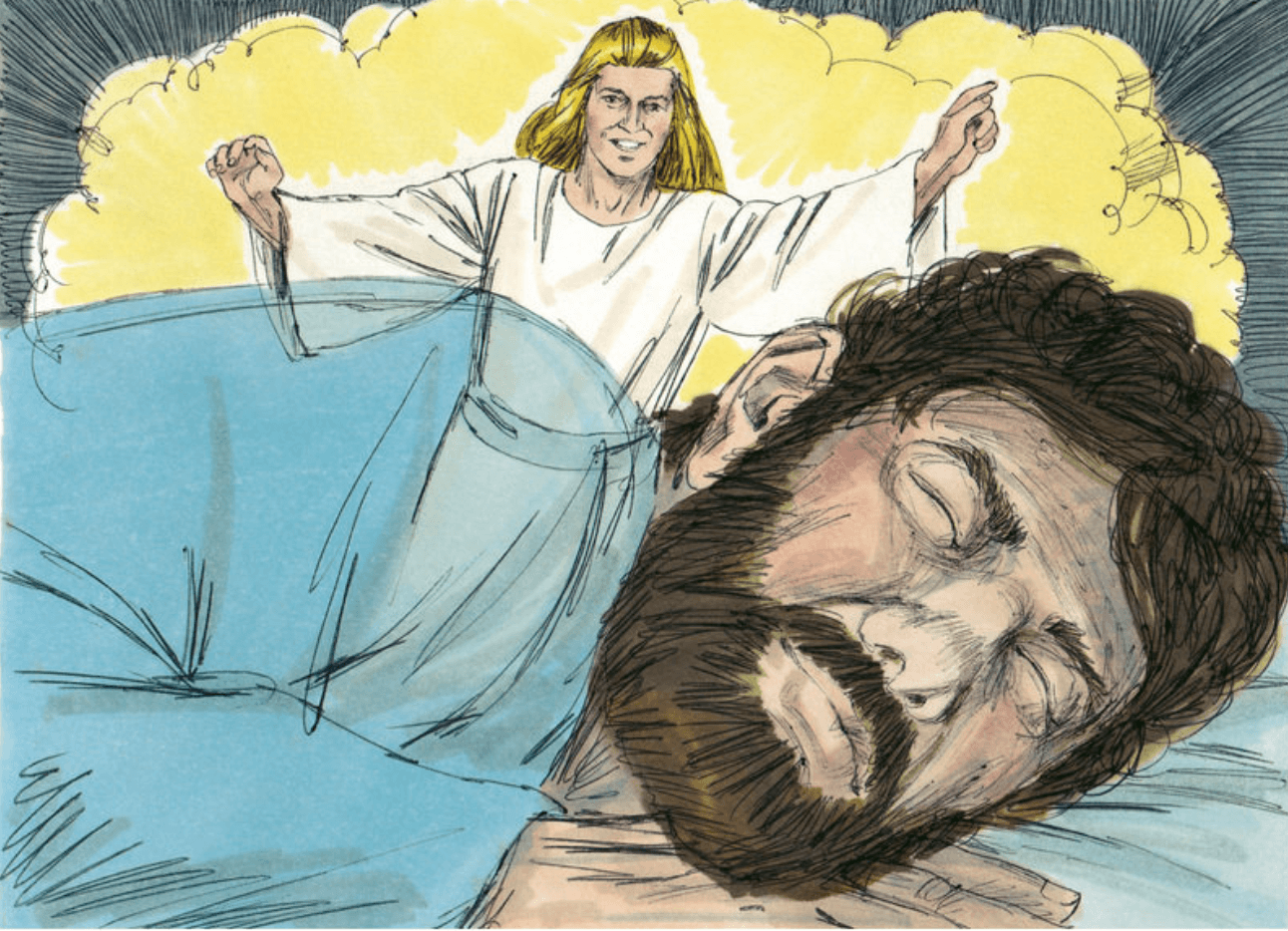 These verses express revelation coming at night. It's not clear if they are receiving it in a dream or vision.
Key Verses:
For God does speak—now one way, now another—
though no one perceives it.
In a dream, in a vision of the night,
when deep sleep falls on people
as they slumber in their beds, –Job 33:14-15
During the night Paul had a vision of a man of Macedonia standing and begging him, "Come over to Macedonia and help us." – Acts 16:9
Quick Reference:
Paul: (Acts 23:11, Acts 16:9)
Job 33:14-15
God Uses Dreams
In these Bible verses about dreams, you will see how God uses dreams to speak to His people.
Key Verses:
he said, "Listen to my words: "When there is a prophet among you,
I, the Lord, reveal myself to them in visions,
I speak to them in dreams. – Numbers 12:6
To these four young men God gave knowledge and understanding of all kinds of literature and learning. And Daniel could understand visions and dreams of all kinds. Daniel 1:17
For God does speak—now one way, now another—
though no one perceives it.
In a dream, in a vision of the night,
when deep sleep falls on people
as they slumber in their beds, Job 33:14-15
Quick Reference:
Prophetic Calling ( Numbers 12:6; Deuteronomy 13:1; Daniel 1:17)
In the last days (Joel 2:28; Acts 2:17)
God speaks: (Job 33:14-15)
False Dreams & Dreams of the Soul
Not all dreams come from God. Here are verses that talk about false dreams (coming from the enemy) and dreams of the soul. Or what many like to call pizza dreams.
Key Verses:
"I have heard what the prophets say who prophesy lies in my name. They say, 'I had a dream! I had a dream!' How long will this continue in the hearts of these lying prophets, who prophesy the delusions of their own minds? They think the dreams they tell one another will make my people forget my name, just as their ancestors forgot my name through Baal worship. Let the prophet who has a dream recount the dream, but let the one who has my word speak it faithfully. For what has straw to do with grain?" declares the Lord. – Jeremiah 23:25-28
In the very same way, on the strength of their dreams these ungodly people pollute their own bodies, reject authority and heap abuse on celestial beings. – Jude 1:8
A dream comes when there are many cares,
and many words mark the speech of a fool. – Ecclesiastes 5:3
Quick Reference:
Pretending/Lying (Jeremiah 23:25-28; 29:8)
Condemned for pretending/Lying (Jeremiah 23:32)
Don't listen too (Deuteronomy 13:1-3; Jeremiah 27:9)
Meaningless (Ecclesiastes 5:7)
Impure dreams (Jude 1:8)
Visions in sleep (Job 33:15; Daniel 2:28)
Imaginary (Job 20:8; Isaiah 29:8)
Busy/Stress (Ecclesiastes 5:3)
God's will often being revealed (Numbers 12:6; Job 33:15)
Dreams that Cause Emotional Reaction
Have you ever had a dream that moved you emotionally? Well, you are not alone. Many people even in scripture have had dreams that stirred up their emotions.
Key Verse:
In the second year of his reign, Nebuchadnezzar had dreams; his mind was troubled and he could not sleep. So the king summoned the magicians, enchanters, sorcerers and astrologers to tell him what he had dreamed. When they came in and stood before the king, 3he said to them, "I have had a dream that troubles me and I want to know what it means."
Then the astrologers answered the king, "May the king live forever! Tell your servants the dream, and we will interpret it." – Daniel 2:1-4
Quick Reference:
Emotional Reaction (Genesis 40:6; 41:8; Job 7:14; Daniel 2:1; 4:)
Anxious/Nervous (Genesis 40:7-8; Daniel 2:3)
Asking magicians because of emotional reaction (Genesis 41:8; Daniel 2:2-4)
God the Interpreter of Dreams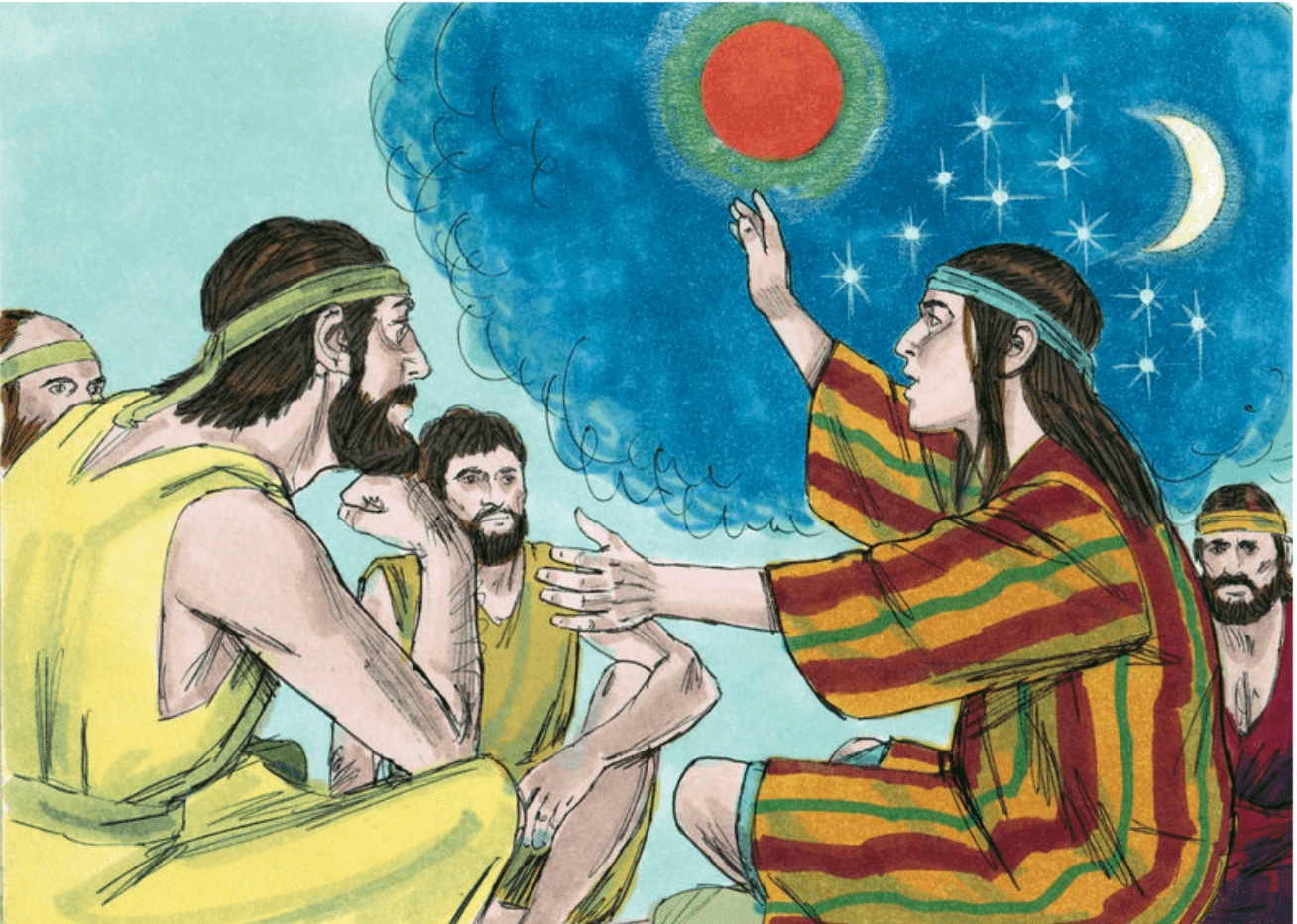 The two biggest dream interpreters in the Bible made it very clear where they get their interpretations from….. GOD!
Key Verse:
Daniel replied, "No wise man, enchanter, magician or diviner can explain to the king the mystery he has asked about, but there is a God in heaven who reveals mysteries. He has shown King Nebuchadnezzar what will happen in days to come. Your dream and the visions that passed through your mind as you were lying in bed are these:
"As Your Majesty was lying there, your mind turned to things to come, and the revealer of mysteries showed you what is going to happen. As for me, this mystery has been revealed to me, not because I have greater wisdom than anyone else alive, but so that Your Majesty may know the interpretation and that you may understand what went through your mind. – Daniel 2:27-30
Quick Reference:
Joseph (Genesis 40:8; 41:16;)
Daniel (Daniel 2:27-30; 7:16)
Dreams used Illustratively
In these Bible verses, we see dreams used as illustrations.
Key Verse:
Then the hordes of all the nations that fight against Ariel,
that attack her and her fortress and besiege her,
will be as it is with a dream,
with a vision in the night—
as when a hungry person dreams of eating,
but awakens hungry still;
as when a thirsty person dreams of drinking,
but awakens faint and thirsty still.
So will it be with the hordes of all the nations
that fight against Mount Zion. – Isaiah 29:7-8
Quick Reference:
Sinners (Job 20:5-8; Psalm 73:19, 20)
Enemies (Isaiah 29:7, 8)
Keep Learning About Dreams
Dreams can be a mystery, but with the help of the Holy Spirit and His Word, we can gain understanding and wisdom concerning them. It's important that we are sensitive to Him and gain wisdom.
We don't want to give a dream too much attention when it's just a soul dream and we don't want to neglect a dream when it is God trying to speak to us.
This takes time and practice. One of the best things you can do is simply write down your dream and pray. Ask God for clarity and insight. Ask Him if this is from Him or not.
Trust that God will guide you and always put your dream to the test with the Bible. And I hope these scriptures about dreams helps.
If you wanting to learn more about Dreams please check out these posts below!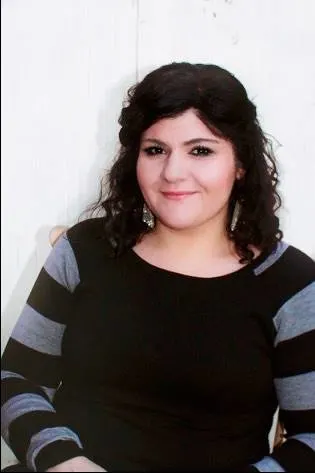 Melissa is a passionate minister, speaker and an ongoing learner of the Bible. She has been involved in church and vocational ministry for over 18 years. And is the founder of Think About Such Things. She has the heart to equip the saints by helping them get into the Word of God and fall more in love with Jesus. She also enjoys family, cooking, and reading.
She has spoken in churches in California, Oregon, Texas, and Mexico and has been featured in Guidepost Magazine and All Recipes Magazine. Read More…