In this post we will look at a collection of Bible verses about Unity. It will help you learn what scripture says about unity and working together. Grab your Bible and let's get started…
Where there is unity there is strength….
This is a common thought when it comes to unity and there is truth in it. On a natural level when we are united things happen. We see this in families, groups, businesses, military and more. We achieve goals and produce things unmanageable.
But it's also true on a spiritual level. When God's people are united powerful things happen both in the spirit and in the natural. When we are united the enemy has little to no room to move. It's when we are in discord that we are shaken.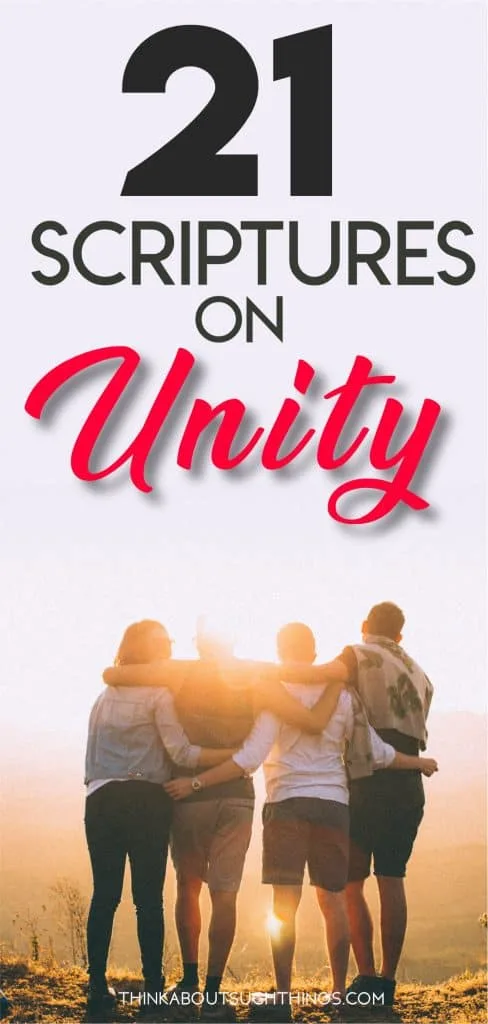 In this post, we will look at 21 scripture verses about unity. And I pray you to see how powerful unity is and how much the body of Christ needs it in this time.
Bible Verses on Unity
All verses below are from the NKJV. You can hover over the reference and you can check out the Amplified translation of the Bible verse. If you would like to check out other translations then head over to Bible Gateway.
---
1 Corinthians 1:10 NKJV – 10 Now I plead with you, brethren, by the name of our Lord Jesus Christ, that you all speak the same thing, and [that] there be no divisions among you, but [that] you be perfectly joined together in the same mind and in the same judgment.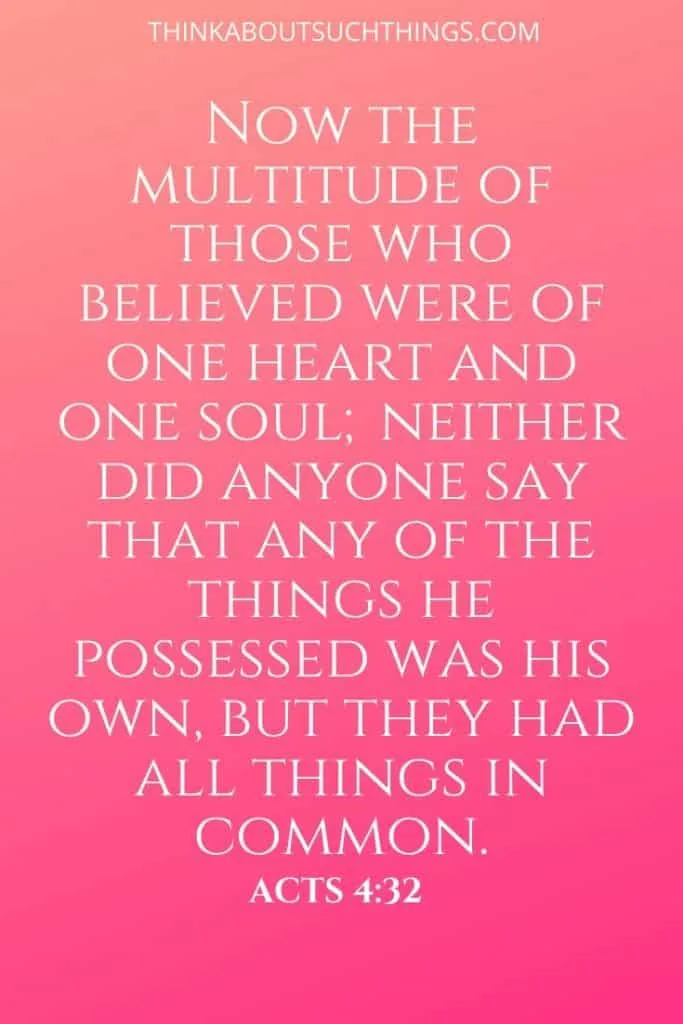 Ephesians 4:11-13 NKJV – 11 And He Himself gave some [to be] apostles, some prophets, some evangelists, and some pastors and teachers, 12 for the equipping of the saints for the work of ministry, for the edifying of the body of Christ, 13 till we all come to the unity of the faith and of the knowledge of the Son of God, to a perfect man, to the measure of the stature of the fullness of Christ;
Malachi 2:10 NKJV – 10 Have we not all one Father? Has not one God created us? Why do we deal treacherously with one another By profaning the covenant of the fathers?
Colossians 3:13-14 NKJV – 13 bearing with one another, and forgiving one another, if anyone has a complaint against another; even as Christ forgave you, so you also [must do]. 14 But above all these things put on love, which is the bond of perfection.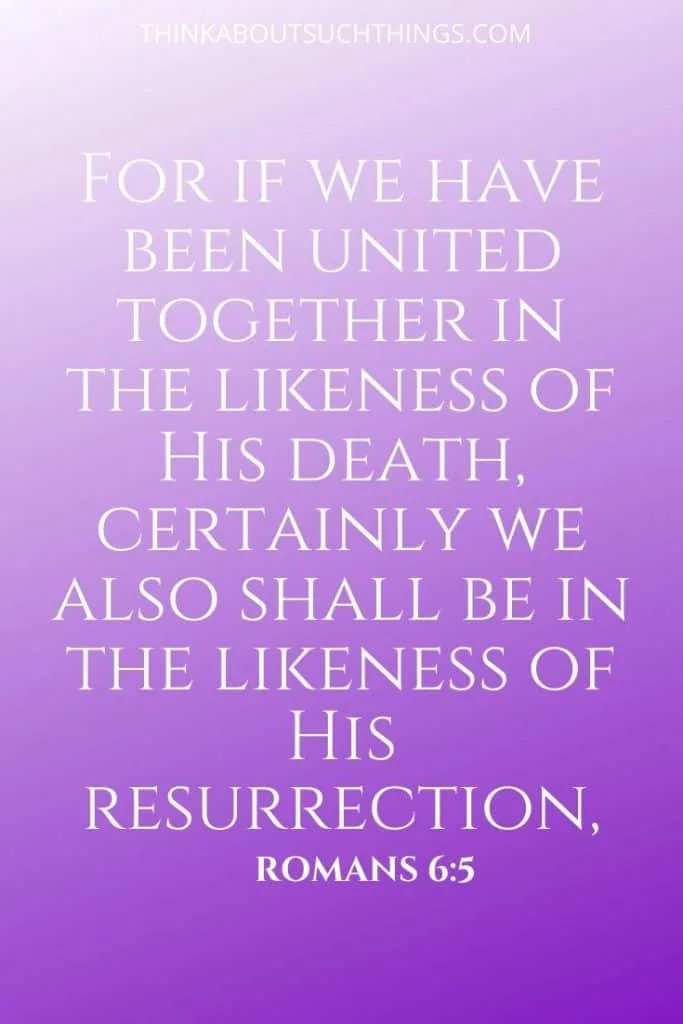 John 17:21-23 NKJV – 21 "that they all may be one, as You, Father, [are] in Me, and I in You; that they also may be one in Us, that the world may believe that You sent Me. 22 "And the glory which You gave Me I have given them, that they may be one just as We are one: 23 "I in them, and You in Me; that they may be made perfect in one, and that the world may know that You have sent Me, and have loved them as You have loved Me.
Acts 4:32 NKJV – 32 Now the multitude of those who believed were of one heart and one soul; neither did anyone say that any of the things he possessed was his own, but they had all things in common.
Psalm 133:1-2 NKJV – 1 A Song of Ascents. Of David. Behold, how good and how pleasant [it is] For brethren to dwell together in unity! 2 [It is] like the precious oil upon the head, Running down on the beard, The beard of Aaron, Running down on the edge of his garments.
Matthew 23:8 NKJV – 8 "But you, do not be called 'Rabbi'; for One is your Teacher, the Christ, and you are all brethren.
1 Peter 3:8 NKJV – 8 Finally, all [of you be] of one mind, having compassion for one another; love as brothers, [be] tenderhearted, [be] courteous;
1 John 4:12 NKJV – 12 No one has seen God at any time. If we love one another, God abides in us, and His love has been perfected in us.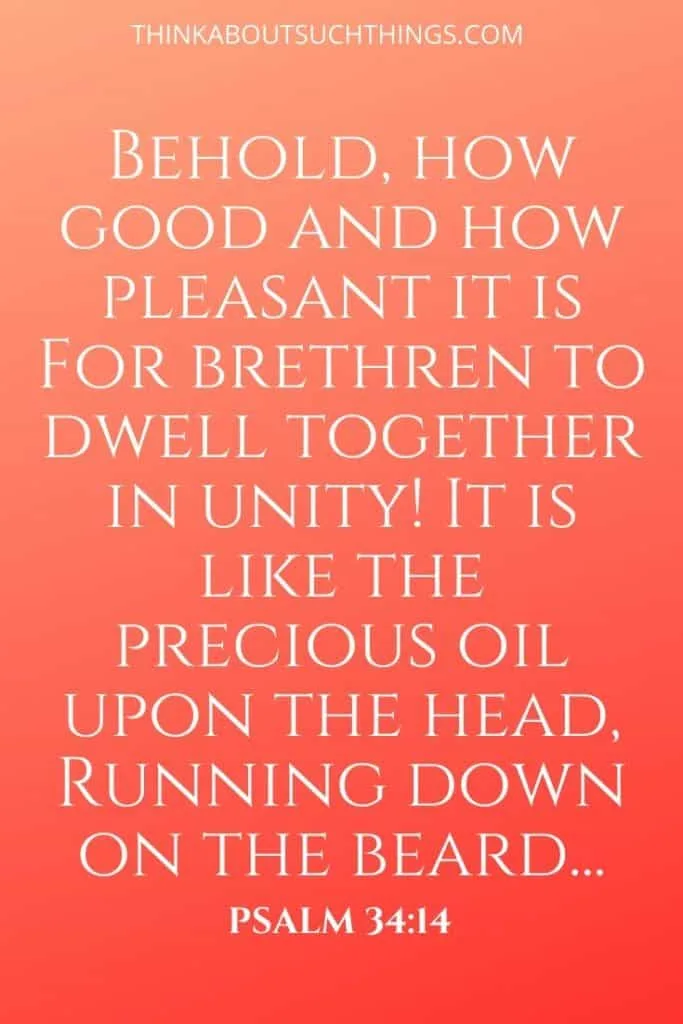 Ephesians 4:3 NKJV – 3 endeavoring to keep the unity of the Spirit in the bond of peace.
John 13:35 NKJV – 35 "By this all will know that you are My disciples, if you have love for one another."
Romans 12:16-18 NKJV – 16 Be of the same mind toward one another. Do not set your mind on high things, but associate with the humble. Do not be wise in your own opinion. 17 Repay no one evil for evil. Have regard for good things in the sight of all men. 18 If it is possible, as much as depends on you, live peaceably with all men.
2 Corinthians 13:11 NKJV – 11 Finally, brethren, farewell. Become complete. Be of good comfort, be of one mind, live in peace; and the God of love and peace will be with you.
Philippians 2:1-2 NKJV – 1 Therefore if [there is] any consolation in Christ, if any comfort of love, if any fellowship of the Spirit, if any affection and mercy, 2 fulfill my joy by being like-minded, having the same love, [being] of one accord, of one mind.
Ephesians 1:10 NKJV – 10 that in the dispensation of the fullness of the times He might gather together in one all things in Christ, both which are in heaven and which are on earth–in Him.
2 Chronicles 30:12 NKJV – 12 Also the hand of God was on Judah to give them singleness of heart to obey the command of the king and the leaders, at the word of the LORD.
Romans 12:4-5 NKJV – 4 For as we have many members in one body, but all the members do not have the same function, 5 so we, [being] many, are one body in Christ, and individually members of one another.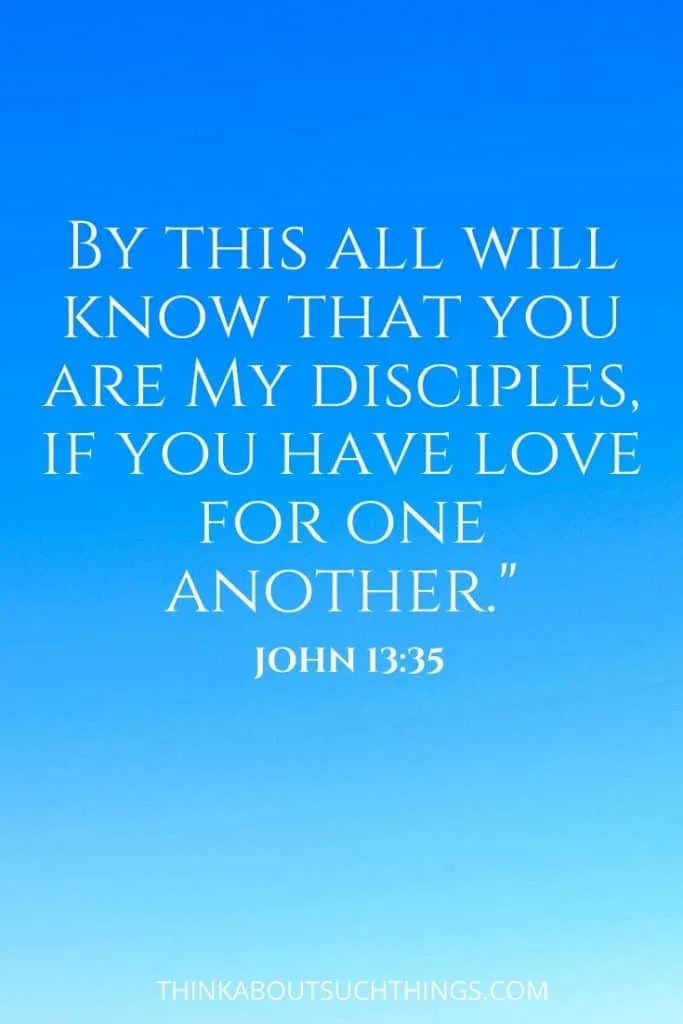 Galatians 3:26-28 NKJV – 26 For you are all sons of God through faith in Christ Jesus. 27 For as many of you as were baptized into Christ have put on Christ. 28 There is neither Jew nor Greek, there is neither slave nor free, there is neither male nor female; for you are all one in Christ Jesus.
Romans 6:5 NKJV – 5 For if we have been united together in the likeness of His death, certainly we also shall be [in the likeness] of [His] resurrection,
Quick Reference List of Scriptures on Topic
Like I do with all my topical Bible verses here is a simple reference list of Bible verses about unity. I hope this makes it easy for you to jot down these verses in your journal or Bible for future use or study.

List of Unity Bible Verses
1 Corinthians 1:10
Ephesians 4:11-13
Malachi 2:10
Colossians 3:13-14
John 17:21-23
Acts 4:32
Psalm 133:1-2
Matthew 23:8
1 Peter 3:8
1 John 4:12
Ephesians 4:3
John 13:35
Romans 12:16-18
2 Corinthians 13:11
John 17:23
Philippians 2:1-2
Ephesians 1:10
2 Chronicles 30:12
Romans 12:4-5
Galatians 3:26-28
Romans 6:5
---
I hope these verses have encouraged you as you learn about the power of unity! For more Christian growth posts please check out my Faith Articles.
Feel free to drop me a comment below! I would love what God is doing in your life!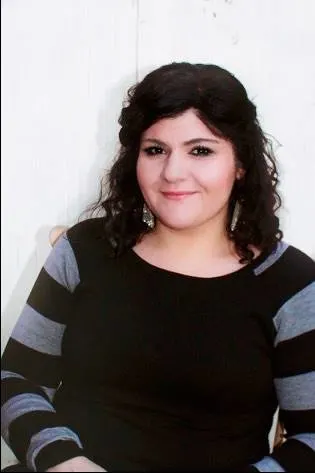 Melissa is a passionate minister, speaker and an ongoing learner of the Bible. She has been involved in church and vocational ministry for over 18 years. And is the founder of Think About Such Things. She has the heart to equip the saints by helping them get into the Word of God and fall more in love with Jesus. She also enjoys family, cooking, and reading.
She has spoken in churches in California, Oregon, Texas, and Mexico and has been featured in Guidepost Magazine and All Recipes Magazine. Read More…