In this article we will look at a collection of Bible verses on Joy. These verses can be used for topical studies or to encourage your walk in the faith.
Joy is one of the many emotions people crave to experience. And sadly, many try to find it outside of God. Scripture is clear that it's one of attributes of the fruit of the Spirit. Meaning if we want to truly expereince joy it must come from abiding in Christ.
And today we are going to dive into some powerhouse Bible verses about joy. Like I was mentioning earlier, joy is a powerful attribute we obtain from God. It's really a supernatural thing. It's not like being happy. Happiness and joy are different things and I talk more about that in my post Are you a Happy Christian?
There are multiple ways you can take this list of verses on joy to help you deepen your faith walk. Here are some ideas:
Memorize the verses

Bible Journaling

Meditation

Use them in prayer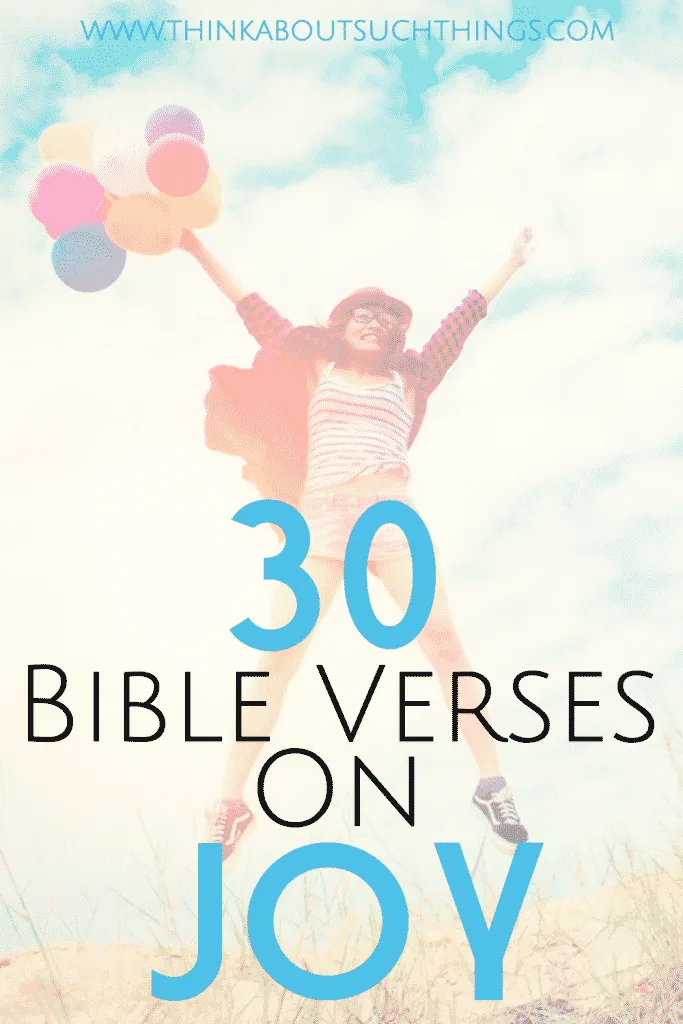 If you are interested in other lists of check out these verses on hope.
>> Learn How and What the Oil of Gladness is in the Bible
Bible Verses On Joy
Throughout these verses, you will notice that some will use the words, glad and rejoice. All of which have a similar meaning or expression of joy. Also, all the verses below come from the New King James Version. If you hover over the reference, you will be able to read the Amplified version!
If you would like to check out other topical subjects, please head over to my Topical Bible Verses Page. Let dig in…
>> Check Out A Powerful Look At The Fruit Of The Spirit: Joy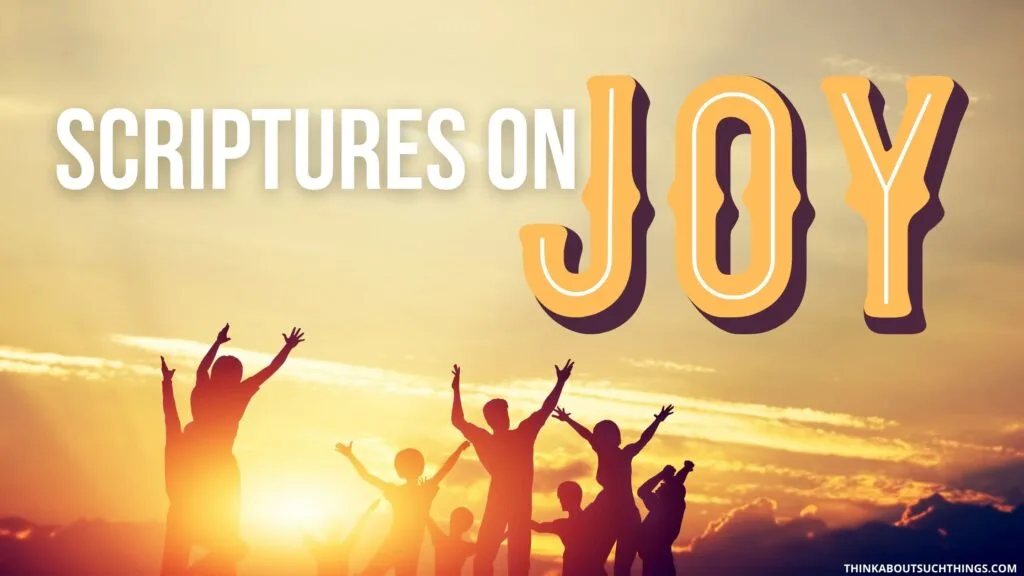 Psalm 27:6 NKJV – 6 And now my head shall be lifted up above my enemies all around me; Therefore I will offer sacrifices of joy in His tabernacle; I will sing, yes, I will sing praises to the LORD.
1 Peter 1:8-9 NKJV – 8 whom having not seen you love. Though now you do not see [Him], yet believing, you rejoice with joy inexpressible and full of glory, 9 receiving the end of your faith–the salvation of [your] souls.
1 Chronicles 16:27 NKJV – 27 Honor and majesty [are] before Him; Strength and gladness are in His place.
Psalm 16:11 NKJV – 11 You will show me the path of life; In Your presence [is] fullness of joy; At Your right hand [are] pleasures forevermore.
Psalm 19:8 NKJV – 8 The statutes of the LORD [are] right, rejoicing the heart; The commandment of the LORD [is] pure, enlightening the eyes;
Psalm 4:7 NKJV – 7 You have put gladness in my heart, More than in the season that their grain and wine increased.
John 16:24 NKJV – 24 "Until now you have asked nothing in My name. Ask, and you will receive, that your joy may be full.
Psalm 1:1-3 NKJV – 1 Blessed [is] the man Who walks not in the counsel of the ungodly, Nor stands in the path of sinners, Nor sits in the seat of the scornful; 2 But his delight [is] in the law of the LORD, And in His law he meditates day and night. 3 He shall be like a tree Planted by the rivers of water, That brings forth its fruit in its season, Whose leaf also shall not wither; And whatever he does shall prosper.
Psalm 119:1-3 NKJV – 1 ALEPH. Blessed [are] the undefiled in the way, Who walk in the law of the LORD! 2 Blessed [are] those who keep His testimonies, Who seek Him with the whole heart! 3 They also do no iniquity; They walk in His ways.
2 Corinthians 4:7-10 NKJV – 7 But we have this treasure in earthen vessels, that the excellence of the power may be of God and not of us. 8 [We are] hard-pressed on every side, yet not crushed; [we are] perplexed, but not in despair; 9 persecuted, but not forsaken; struck down, but not destroyed– 10 always carrying about in the body the dying of the Lord Jesus, that the life of Jesus also may be manifested in our body.
Proverbs 16:20 NKJV – 20 He who heeds the word wisely will find good, And whoever trusts in the LORD, happy [is] he.
Luke 10:20 NKJV – 20 "Nevertheless do not rejoice in this, that the spirits are subject to you, but rather rejoice because your names are written in heaven."
Psalm 28:7 NKJV – 7 The LORD [is] my strength and my shield; My heart trusted in Him, and I am helped; Therefore my heart greatly rejoices, And with my song I will praise Him.
Romans 12:12 NKJV – 12 rejoicing in hope, patient in tribulation, continuing steadfastly in prayer;
Psalm 34:5 NKJV – 5 They looked to Him and were radiant, And their faces were not ashamed.
Nehemiah 8:10 NKJV – 10 Then he said to them, "Go your way, eat the fat, drink the sweet, and send portions to those for whom nothing is prepared; for [this] day [is] holy to our Lord. Do not sorrow, for the joy of the LORD is your strength."
Psalm 126:5 NKJV – 5 Those who sow in tears Shall reap in joy.
Romans 15:13 NKJV – 13 Now may the God of hope fill you with all joy and peace in believing, that you may abound in hope by the power of the Holy Spirit.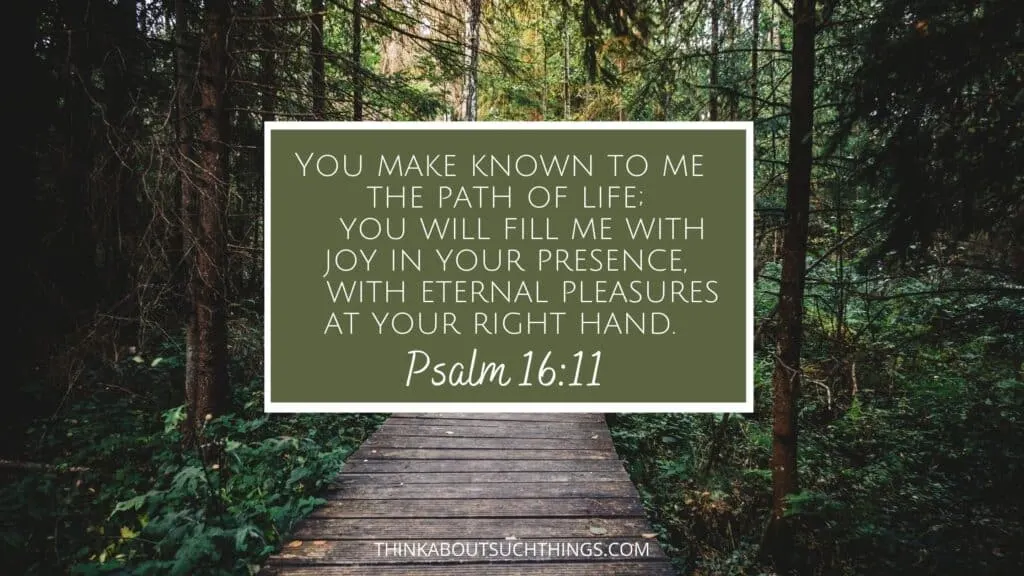 James 1:2-4 NKJV – 2 My brethren, count it all joy when you fall into various trials, 3 knowing that the testing of your faith produces patience. 4 But let patience have [its] perfect work, that you may be perfect and complete, lacking nothing.
Philippians 2:1-2 NKJV – 1 Therefore if [there is] any consolation in Christ, if any comfort of love, if any fellowship of the Spirit, if any affection and mercy, 2 fulfill my joy by being like-minded, having the same love, [being] of one accord, of one mind.
Psalm 119:110-112 NKJV – 110 The wicked have laid a snare for me, Yet I have not strayed from Your precepts. 111 Your testimonies I have taken as a heritage forever, For they [are] the rejoicing of my heart. 112 I have inclined my heart to perform Your statutes Forever, to the very end.
Psalm 118:24 NKJV – 24 This [is] the day the LORD has made; We will rejoice and be glad in it.
2 Corinthians 6:10 NKJV – 10 as sorrowful, yet always rejoicing; as poor, yet making many rich; as having nothing, and [yet] possessing all things.
Malachi 4:2 NKJV – 2 But to you who fear My name The Sun of Righteousness shall arise With healing in His wings; And you shall go out And grow fat like stall-fed calves.
2 Corinthians 8:1-3 NKJV – 1 Moreover, brethren, we make known to you the grace of God bestowed on the churches of Macedonia: 2 that in a great trial of affliction the abundance of their joy and their deep poverty abounded in the riches of their liberality. 3 For I bear witness that according to [their] ability, yes, and beyond [their] ability, [they were] freely willing,
Psalm 30:11 NKJV – 11 You have turned for me my mourning into dancing; You have put off my sackcloth and clothed me with gladness,
Hebrews 12:1-3 NKJV – 1 Therefore we also, since we are surrounded by so great a cloud of witnesses, let us lay aside every weight, and the sin which so easily ensnares [us], and let us run with endurance the race that is set before us, 2 looking unto Jesus, the author and finisher of [our] faith, who for the joy that was set before Him endured the cross, despising the shame, and has sat down at the right hand of the throne of God. 3 For consider Him who endured such hostility from sinners against Himself, lest you become weary and discouraged in your souls.
List of Scripture on Joy
If you are like me, sometimes you just want a list of verses you can jot down. Well, I got you covered!
Psalm 27:6
1 Peter 1:8-9
Psalm 16:11
1 Chronicles 16:27
Psalm 19:8
Psalm 4:7
John 16:24
Psalm 1:1-3
Psalm 119:1-3
2 Corinthians 4:7-10
Proverbs 16:20
Luke 10:20
Psalm 28:7
Romans 12:12
Psalm 34:5
Nehemiah 8:10
Psalm 126:5
Romans 15:13
James 1:2-4
Philippians 2:1-2
Psalm 119:110-112
Psalm 118:24
2 Corinthians 6:10
Malachi 4:2
2 Corinthians 8:1-3
Psalm 30:11
Hebrews 12:1-3
---
I hope you have enjoyed this collection of Bible Verses on joy! I hope they uplifted you and encouraged you to go deeper into God. If you would like to leave a comment, you can do so below! I would love to hear from you.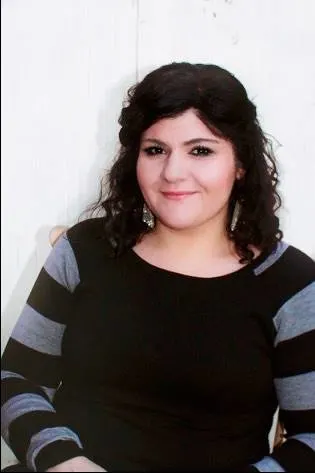 Melissa is a passionate minister, speaker and an ongoing learner of the Bible. She has been involved in church and vocational ministry for over 18 years. And is the founder of Think About Such Things. She has the heart to equip the saints by helping them get into the Word of God and fall more in love with Jesus. She also enjoys family, cooking, and reading.
She has spoken in churches in California, Oregon, Texas, and Mexico and has been featured in Guidepost Magazine and All Recipes Magazine. Read More…