In this article, we will continue our study and focus on the fruit of the Spirit: Joy. We will be looking at the joy and how, as Christians, we can learn about this attribute of the fruit of the Spirit.
The fruit of the Spirit may be one of the more interesting topics to study in the Bible, but also one of the more challenging aspects to implement daily. It's not a topic you just learn about but one we are supposed to see alive and active in our lives.
Its purpose is to show us the results of the work of God's Spirit in our lives as we draw closer to Him and become more Christ-like. We do this by walking in the Spirit and abiding in Christ.
It is something to pursue with all our hearts. With that in mind, we will now look at one of the more challenging aspects of the fruit of the Spirit to understand and manifest: Joy.
What does God mean by it, and how can we live in His joy every day?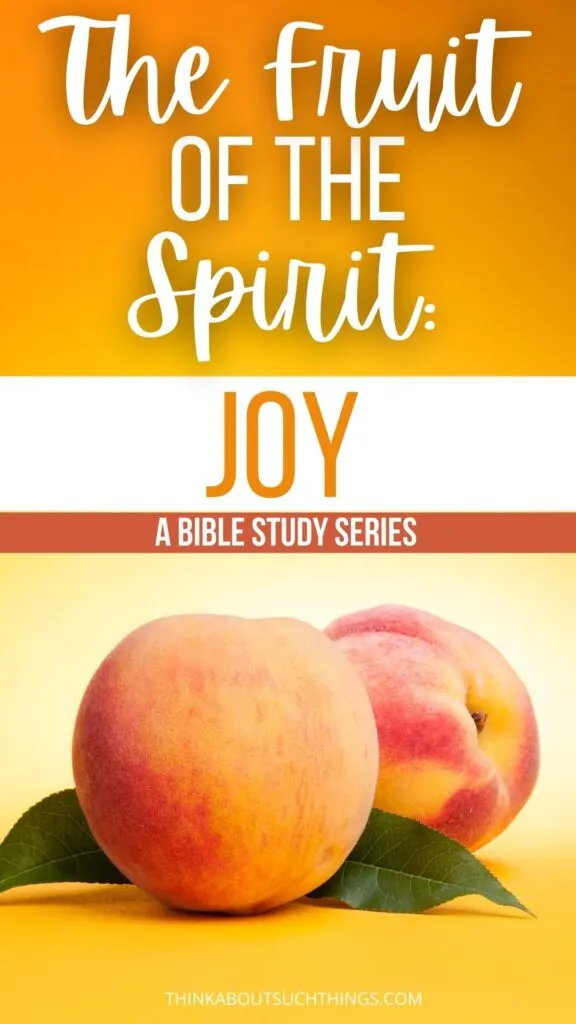 The Fruit Of The Spirit: Joy
It is easy to think joy is basically happiness, but that's not what the Bible says…
In Galatians 5:22-23…
Paul tells us about the fruit of the Spirit: "But the fruit of the Spirit is love, joy, peace, patience, kindness, goodness, faithfulness, gentleness, self-control; against such things there is no law."
The original Greek word that's translated as "joy" is "chara." It can mean a few different things, namely:
STRONG'S CONCORDANCE
χαρά chara, khar-ah´; from 5463; cheerfulness, i.e. calm delight: — gladness, x greatly, (x be exceeding) joy(-ful, -fully, -fulness, -ous).
Joy
Gladness
Cheerfulness
Calm delight
Exceeding gladness
Delight
Rejoicing
These words do not refer to the kind of joy that we feel when something goes our way. It's much more than that and exceeds human emotion. It's far deeper and rooted not on the whims of emotions or circumstances.
If God wanted us to feel joy just as an emotion, He would not have placed it as one aspect of the fruit of the Spirit. He could have just given us everything we pray for every day; then, we would have been joyful all the time or made life a piece of cake.
No, what God is referring to is an attribute or characteristic of a fruit. And fruit must be cultivated and grown over time with plenty of pruning and loving care.
This is the same with our relationship with God. The more we spend time neutering it, growing, and feeding it, the more it will bear good fruit!
Abide in Me, and I in you. As the branch cannot bear fruit of itself, unless it abides in the vine, neither can you, unless you abide in Me. – John 15:4
>> Check Out 30+ Uplifting Bible Verses On Joy
Joy Vs. Happiness
Happiness on earth is fleeting. We know we will have eternal peace and happiness in heaven when all our reasons for being unhappy have been washed away.
But here on earth, we can never have complete happiness all the time. It's just not possible! Things happen, and waking up on the wrong side of the bed happens more than we would like to admit.
And a person who thinks money will solve all their problems and then inherits millions will immediately start worrying about losing everything or something else will come up.
Happiness is fleeting and depends entirely on our external circumstances, and it can change instantly, as we've all seen happen numerous times in our own lives. Happiness is nothing compared to Joy.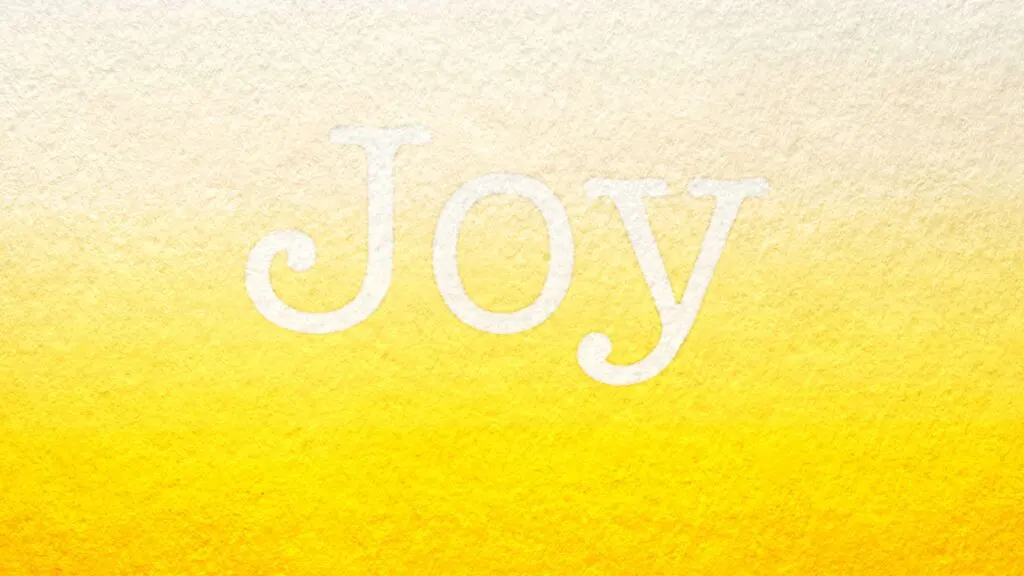 So, what is this Joy that God speaks about and is mentioned as part of the fruit of the Spirit? Let's look at what God is referring to a manifestation of His joy. Check out what Nehemiah 8:10 says…
Then he said to them, "Go your way, eat the fat, drink the sweet, and send portions to those for whom nothing is prepared; for this day is holy to our Lord. Do not sorrow, for the joy of the Lord is your strength."
This passage speaks of the time when Israel started to return from Babylon to rebuild Jerusalem. Nehemiah received the calling to gather men to rebuild the city's walls, while Ezra, the priest, rebuilt the temple.
The problem is that this small group of Israelites faced unimaginable resistance. They were attacked by enemy forces and wild animals.
It happened so often and got so bad that Nehemiah eventually told the builders to build with one hand and keep their swords in the other (Nehemiah 4:7). You know it's getting bad when you gotta do that!
Now it happened, when Sanballat, Tobiah, the Arabs, the Ammonites, and the Ashdodites heard that the walls of Jerusalem were being restored and the gaps were beginning to be closed, that they became very angry,
It was a dark, depressing time, but the wall was eventually completed. However, after that, Ezra read to the people from the law, which the Israelites realized they had dishonored, leading to the fall of Jerusalem and their exile to Babylon.
When they heard the law, a sadness fell upon the people that was so great that they all wept (Nehemiah 8:1-9). That's when Ezra told them not to be grieved but that the joy of the Lord was their strength.
This tired and beaten-up group of former exiles had to be joyful, but it wasn't their joy. They probably wouldn't be capable of joy in themselves anyway. No, it was the joy of the Lord that was their strength. They had to pull on a greater truth and reality.
God's joy doesn't depend on our circumstances being perfect. It doesn't wait for a blessing to befall us. It fills us and emanates from us despite what's happening in the world around us.
If I'm honest, it's hard to describe because it's supernatural in nature. I love what Sam Storms says…
When Should We Be Joyful?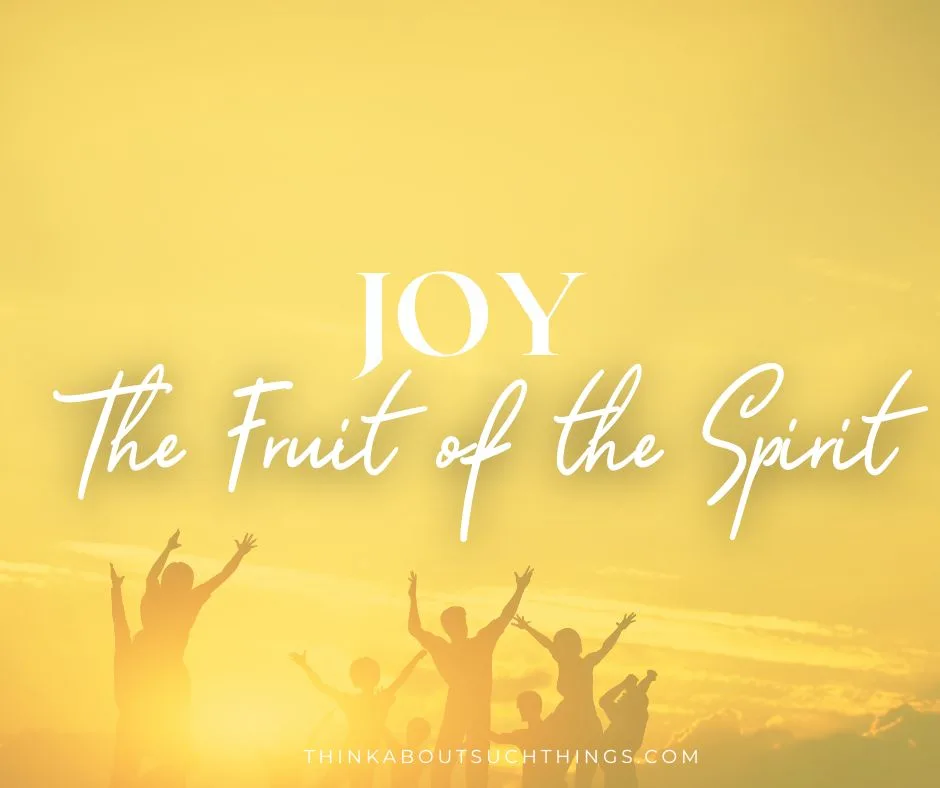 To answer this question, look at Philippians 4:4:
"Rejoice in the Lord always; again I will say, rejoice."
The word "rejoice" that's repeated twice is the Greek word "chairo."
STRONG'S CONCORDANCE
χαίρω chairo, khah´-ee-ro; a primary verb; to be "cheer"ful, i.e. calmly happy or well-off; impersonally, especially as salutation (on meeting or parting), be well: — farewell, be glad, God speed, greeting, hall, joy(- fully), rejoice.
It is the verb equivalent of "chara," which we looked at earlier.
It's literally Paul telling us (twice, no less) to take action on the joy of the Lord. It's not something we say we have; it's something we live. And when should we live it? Always.
There should never be a day that we don't let God fill us with His joy.
But how can we do that?
How To Live In Godly Joy
Remember, joy is a byproduct (fruit) of walking in the Holy Spirit. You don't walk with Him you can't experience His joy.
Godly joy isn't always something that manifests immediately or perfectly, and it requires a daily choice that today I will live in the joy of the Lord. But there are times when God does something miraculous and fills us with His joy.
I know that I know that when I get in God's presence, my outlook on everything seems to change. Spending time with Him is a huge key. This looks like prayer, Bible time, meditating, worshipping and more.
But, as we know, sometimes things happen, and making concise decisions can quickly be challenged. And our time with the Lord suffers.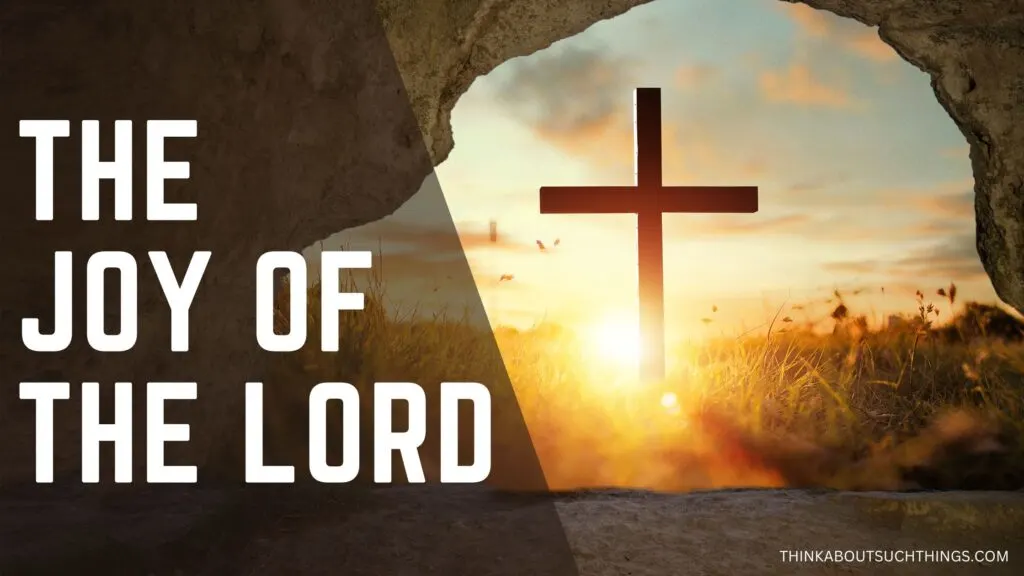 We have to look at the example of Jesus since He was always living in Godly joy. But was He always happy, friendly, and cheerful?
Not at all!
He wasn't displaying our idea of joy when He was driving the people from the temple. He certainly wasn't smiling and happy as He was hanging on the cross.
But what He had was a profound joy that knew that the will of the Lord would prevail over all the circumstances that were making His life miserable.
The solid knowledge and belief that He was doing the things God called him to do and that He was executing the perfect will of His Father.
Look at John 15:10-11:
If you keep My commandments, you will abide in My love, just as I have kept My Father's commandments and abide in His love. "These things I have spoken to you, that My joy may remain in you, and that your joy may be full.
Godly joy stems from a solid belief that knows that we are living within the perfect will of God. This knowledge assures us of His love, and with that love, nothing the world throws at us can keep us under.
The world can destroy everything around us and take all that we have; with the love of God, none of that matters.
We can see a great example in Stephen, who was martyred. Acts 6 and 7 tell us how Stephen ministered "full of grace and power" (6:8).
He was doing great wonders and signs while sharing his testimony of Christ. The Jews got upset and went out to confront him.
Stephen told the leaders the gospel, but they did not want to hear it. Then in Acts 7:55-56, we see the following:
"But he (Stephen), full of the Holy Spirit, gazed into heaven and saw the glory of God, and Jesus standing at the right hand of God. And he said, 'Behold, I see the heavens opened, and the Son of Man standing at the right hand of God.'"
This was when the people could take it no more and decided to stone him. As he died, Stephen cried out, "Lord Jesus, receive my spirit" (verse 59) and "Lord, do not hold this sin against them" (verse 60).
From these passages, we can see a man who was so full of the joy and peace of the Lord that nothing that happened to him could dampen it. And how did it come about?
Stephen had a firm, unshakeable belief in Jesus Christ.

Stephen had the power of the Holy Spirit, and joy is part of the fruit of the Spirit.

Stephen was doing what God called him to do: preaching the gospel with grace and power.
Whenever the world wants to pull us down, we can take joy in the fact that it's not a surprise to God; He knew about it long before it happened, and He has already prepared a way to save us.
Besides, the "worst" that could ever happen to us on earth is that we go to be with the Lord, which is the ultimate prize.
And that is the ultimate joy.
---
Just to recap on the fruit of the Spirit: Joy, as we see it in Galatians 5, is an attribute fruit of the Holy Spirit and should not be confused with worldly joy or happiness.
It has nothing to do with emotion and everything to do with our faith and salvation. We can live in it daily by believing in God and trusting Him completely with every aspect of our lives.
Getting in God's Presence, abiding in Him, and walking in His ways is a key component to experiencing the Lord's joy. And I hope this article has stirred your faith to go after Him more.
The Fruit Of The Spirit Series
Are you curious to learn more about fruit of the Spirit? Well, then you're in luck! Here are some posts that explore them in more depth. Dive in and discover all kinds of fascinating information about the other attributes of the fruit of the Holy Spirit.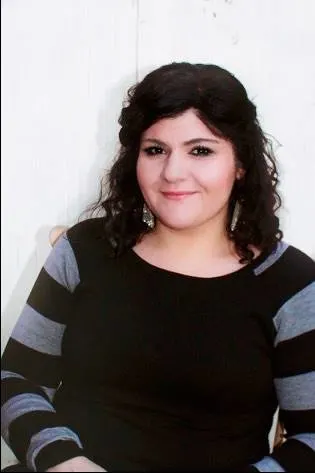 Melissa is a passionate minister, speaker and an ongoing learner of the Bible. She has been involved in church and vocational ministry for over 18 years. And is the founder of Think About Such Things. She has the heart to equip the saints by helping them get into the Word of God and fall more in love with Jesus. She also enjoys family, cooking, and reading.
She has spoken in churches in California, Oregon, Texas, and Mexico and has been featured in Guidepost Magazine and All Recipes Magazine. Read More…