In this article you will learn tools to help you get rid of nightmares or night terrors with Biblical keys. There is freedom from these demonic attacks. So, let's get started so you can experience a peaceful night of rest…
Nightmares….
I hate them. I used to have them as a kid and early on in my Christian walk, it was full blown night terrors. They were horrible and would sometimes happen multiple times a night.
I want to share with you all how I gained victory over these attacks and how I received sweet rest. Psalm 127:2
But before I get into Biblical tools to get rid of nightmares, I want to talk about some causes.
What Causes Nightmares
Sometimes we won't get a breakthrough in our night season unless we know what is the root issue. A lot of what happens at night is because of what is happening in the day.
Not all nightmares stem from the demonic realm. Some are induced by natural things. Let's take a look at them:
Medication and/or Supplements
Some medications and supplements can cause you to have nightmares or disturbing dream. I have had this happen to me with an herbal supplement and have heard other's talk about how certain medicine causes "weird" dreams.
Check with your doctor about this and see if they can change your medication. It's not fun having these kinds of disturbances in the night.
Food
Ever heard of a pizza dream? Well, certain foods can affect your sleep and dream life. Also, eating too close to bedtime can affect you. This also includes alcohol. You can check out these 17 Foods that cause bad dreams
Stress
Stress can be a hodgepodge of emotions. It can be due to worry, fear, too much on your plate, to lack of rest, or a hostile environment. Whatever the case high-stress levels can cause nightmares.
Illness or Trauma
If you a healthy individual please don't google WebMD to see if you have some super rare disease that is causing your nightmares. But be aware that some sicknesses and trauma can cause nightmares.
*Just to clarify the enemy can use stress, illness, trauma, to torment us.
Now, let's take a look and some spiritual causes for nightmares.
Spiritual Causes of Nightmares
Watching/Reading Horror/Witchcraft/Dark Type Media
If we open ourselves up to demonic type media we are basically opening ourselves up to being attacked. Be very careful about what you consume spiritually.
Have nothing to do with the fruitless deeds of darkness, but rather expose them. – Ephesians 5:11
Sin Issue
Whenever we sin it opens us up to attack. It's as simple as that.
Discerning your Environment
Some nightmares or very odd/off dreams can come from you functioning in the gift of discernment.
For example, when I lived in a bigger city I would always have dark dreams near Halloween. The first year it happened I didn't understand why I was having these weird nightmares. Then it hit me and I prayed into it they stopped.
Fear
A spirit of fear can wreak havoc on our lives. It will affect the choices we make, the way we feel about things, and even our health. A lot of people don't realize that it can also affect our sleep.
For God hath not given us the spirit of fear; but of power, and of love, and of a sound mind. 2 Timothy 1:7
5 Key Ways to Get Rid of Nightmares Biblically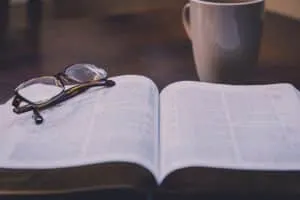 These are some key tools for you to use before bed or after a nightmare. Always be sensitive to the Holy Spirit as you pray and break off any attack of the enemy.
Using the Word of God
For the word of God is alive and active. Sharper than any double-edged sword, it penetrates even to dividing soul and spirit, joints and marrow; it judges the thoughts and attitudes of the heart. Hebrews 4:12
Speaking out scriptures over yourself and your bedroom is extremely powerful. It sets the spiritual atmosphere for your night of rest. Even after a nightmare reciting Scripture or reading your Bible can completely shift things.
This may sound kind of funny but one time I had a bad dream and I woke up, then quickly fell back asleep just to have it again. This kept repeating itself for a while.
I finally woke up enough to do something about the situation. I said, "Listen spirit….you either leave me alone and go, or I will get up right now and read my Bible."
In an instant that weird presence left the room and I had a perfect night rest.
I'm telling you the Bible is a powerful weapon if we use it!
Exercising your Authority
We have been given authority and when something comes to attack us we have every right as God's children to rebuke it and tell it to go.
A lot of Christians don't use their authority. They take a passive stance hoping that it will just go away. The enemy has a field day over this.
USE YOUR AUTHORITY! When you wake up from a nightmare or if your child has a nightmare. You tell that spirit…
"In the name of Jesus, I rebuke you and command you to leave right now." Remind the enemy he has no place and no right to be bugging you and remind him of who you are in Christ.
Praise & Worship
Now the Lord is the Spirit, and where the Spirit of the Lord is, there is freedom. 2 Corinthians 3:17
Praise and worship brings the presence of God. Psalm 22:3
And where His presence is….the enemy doesn't want anything to do with it! Worshiping before bed or after a nightmare is a great way to bring His peace and presence into the room.
I know some people who play worship music while they sleep. My pastor's son used to have horrible nightmares and he would in the middle of the night get his guitar and worship. He saw incredible breakthrough because of that.
Praying & Praying in Tongues
The heartfelt and persistent prayer of a righteous man (believer) can accomplish much [when put into action and made effective by God—it is dynamic and can have tremendous power]. James 5:16 AMP
Praying changes, shifts, and moves things in the natural and spiritual realm. If you are being troubled at night….pray!
Pray before bed, pray after you have a nightmare (even pray after you have a dream).
If you don't know what to pray or feeling overwhelmed from a nightmare then praying in tongues is fantastic. If I am groggy after a bad dream I will automatically start praying in tongues. From there I let the Holy Spirit lead me.
I love what World Changers Church International says about prayer,
"Because of what Jesus did, prayer has evolved from Old Testament to New Testament. We no longer have to beg and plead for God to do something for us, because He's already done everything that needed to be done to defeat the enemy. This gives us power because we're praying from victory, not for victory. "…Lord, even the devils are subject unto us through thy name. And he said unto them, I beheld Satan as lightning fall from heaven. Behold, I give unto you power to tread on serpents and scorpions, and over all the power of the enemy: and nothing shall by any means hurt you" (Luke 10:17-19). This puts all our issues in a whole new light and gives added significance to our prayer lives.
Even as victorious believers, there are times when our spirits are heavy and we feel the need to pray but don't have the right words. That doesn't have to stop us, however. Words aren't necessary in the spirit realm, because the Holy Spirit frees us from the restrictions of human intellect and understanding. "So too the [Holy] Spirit comes to our aid and bears us up in our weakness; for we do not know what prayer to offer nor how to offer it worthily as we ought, but the Spirit Himself goes to meet our supplication and pleads in our behalf with unspeakable yearnings and groanings too deep for utterance" (Romans 8:26, AMPC). Praying in tongues allows us to pray the perfect prayer because we're talking directly to God" read more…

World Changers Church International
Repenting
If you have opened yourself up to demonic junk (books, movie, music, games, etc…) You need to repent and renounce and break off any connection with the occult.
There are many times when the Lord will ask you to remove the item from your house. Trust me I have burned and ripped up books at 3 am in the morning.
If it's a sin issue the same must be done.
If you are exercising your authority and you feel that things are not changing then I would ask the Holy Spirit if there is something you need to repent of.
This has happened to me on different occasions. Once I repented it's like everything changed and the room becomes so peaceful.
Get closer to God
This is not something you do after a nightmare, but more of a lifestyle shift if you are not already doing it.
If you are getting spiritual bombarded from the enemy in the night season (also applies to every other part of your life) the BEST thing you can do is get closer to God.
Getting more into His presence
Spending more time with Him in prayer
Learning His word
Growing in your walk
Falling more in love with Him
…these things cause the enemy to flee. James 4:7
Important Note on How to Get Rid of Nightmares
Before I close I want you to know there is no formula or 5 step plan.
For me, I personally saw my breakthrough when I started to incorporate all of the things above in my day to day walk with God.
Some nights I would just pray and worship, others I would use my authority and recite scripture. No, formula just getting myself focuses on God. I try to be sensitive to what the Holy Spirit is leading me to do.
I pray that this post leads you into a breakthrough at night and that it gives you keys to get rid of nightmares. And also please know these tools also work for your children.
If you want to learn more about your night season or how God talks in dreams. Then check out the posts below.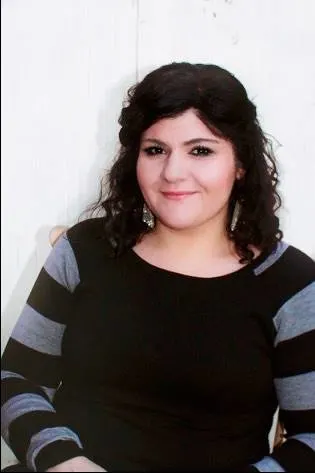 Melissa is a passionate minister, speaker and an ongoing learner of the Bible. She has been involved in church and vocational ministry for over 18 years. And is the founder of Think About Such Things. She has the heart to equip the saints by helping them get into the Word of God and fall more in love with Jesus. She also enjoys family, cooking, and reading.
She has spoken in churches in California, Oregon, Texas, and Mexico and has been featured in Guidepost Magazine and All Recipes Magazine. Read More…