An encouraging word about blogging about Jesus, our Christian faith and how we are transforming the world.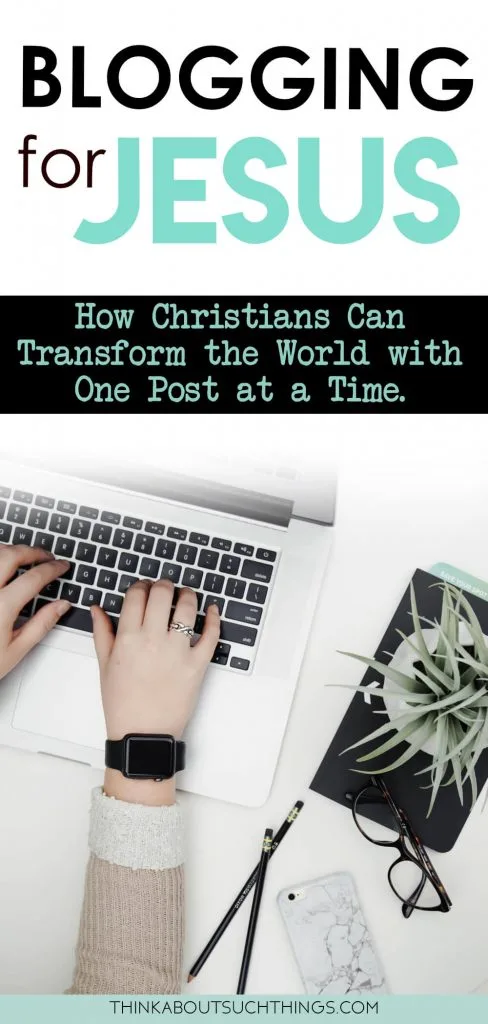 Me, Blogging for Jesus…
First and for most I am so happy you are here! If you are a Christian blogger or soon to be a Christian blogger. I hope this post encourages you and builds you up.
I've been a faith blogger for off and on since 2017. Why off and on? Well, I started Think About Such Things in April of 2017 and stopped in November 2017 when my daddy passed away.
I was very close to my dad. He had been battling dementia for about 3 years and I took care of him. His passing came by surprise and it was a very hard transition for my family. But I praise God I will see him again. I know my daddy is having an incredible time with Jesus.
It took about a year and 4 months for me to be able to pick back up blogging.
So, in March of 2019 I started to be active on my blog again. Since then God has blessed my blog with tremendous growth. I'm very thankful and blessed by it.
My heart and passion for my blog are for it to be a place where Christians are encouraged to draw closer to Jesus and Biblically equipped to follow His calling.
Ok enough about me….let's talk about you! And how you are transforming the world for Jesus!
How Christians Can Transform the World One Post at a Time
We all know there is a lot of people who use the internet. But when you look at statistics things come to light.
According to Statista.com there were 4.3 billion internet users in the world (July 2019). The world population is 7.5 billion…. So, more than half the population has access to the internet. That is a LOT of people!
Now, if we start looking at some social media user stats. (Updated 2019)
3.48 billion people now use social media
Facebook – 2.32 billion monthly users
Instagram – 1 billion users
Twitter – 321 million users
Pinterest – 250 million users
Youtube – 1.9 billion logged-in monthly users
When I see numbers like that it goes way over my head. I live in California and the population for my whole state is only 39.7 million. All of America is 327.2 million. Basically the size of twitter!
The internet has caused a global impact on people's lives. Some of it has been for good, but some of it has been for bad.
When I started blogging I didn't realize how powerful blogs could be.
I have always worked in the church and done ministry with people who are right in front of me. When I started blogging I didn't really look at it as a very impactful form of ministry.
I was so boxed in with the idea that ministry had to be with people right in front of me. That was my idea of ministry and that's how you make a difference. That's when a Lord started to open my eyes.
As Christian bloggers, we have the ability to reach thousands if not hundreds of thousands of people with the Gospel of Jesus Christ. We are the salt and the light of the world-wide-web.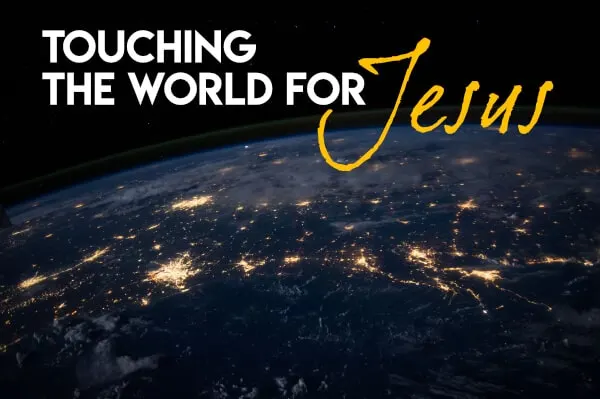 It's amazing how much influence and transformation we can bring through what we do on our blogs.
I believe we are doing a great work for the Lord by blogging our faith. We are reaching both believers and non-believers with our teachings.
These are people we would never meet in the four walls of our church.
Now you may be asking how does a blog post transform the world? Let's look at 4 different ways it can.
4 Ways Blogging for Jesus Can Transform the World
1. A Blog Post Can Impact a Future Minister
When you click publish and your post goes on the web anyone can see it or read it. It reminds me of the story from Billy Graham.
It's about how Billy visited this really small Church in the middle of nowhere. And a faithful small-town pastor was preaching the Gospel.
He had no idea that there was a little boy in his pews that would get saved through his preaching that night.
That little boy turned out to be one of the world's most impactful evangelists.
You don't know who is reading your blog post and what is it doing to them on a spiritual level. You could be writing to future leaders of the church. Your posts could be planting seeds of salvation in the hearts of your readers!
A young Billy Graham could be reading your blog…. Just think about that.
When you impact one, you impact many.
2. Writing about Your Faith is a Form of Ministry
I never thought that blogging would be like ministry in the church, but it is. You are helping believers grow and flourish in their faith like you would at Church.
You are reaching the lost and hurting like you would in church and out on the streets. The only difference is you are doing it with a computer.
Don't let your idea of what "ministry" should look like stop you from blogging. God can use your blog to touch a multitude of people. A hurting wife, a confused teen, a warn out pastor…
3. Publishing a Post is Evangelistic in Nature
Sometimes we think Christian blogging is only for believers. The thing is when a post goes viral and it's being shared all over. It is going to be seen by non-believers.
And when they see your blog post they might click on it and they might read it.
We have no idea that the Holy Spirit is working on this person and your post is playing a part in it. The Lord will use what you write to soften that person's heart towards the Lord.
I pray every morning that my blog would be a blessing to people. I pray that those who don't know Christ would stumble upon my blog and be touched by the presence of God.
Just think about it 4.3 billion internet users. The harvest is great!
4. A Blog Post is Helping to Equip the Saints
I want to make this very clear for every Christian blogger out there. You are helping equip the saints!
When Christians of all maturity levels come to your website and they start learning and growing in their faith. That is equipping!
When Christians mature and are better equipped they then go out and change the world. They will bring transformation to their families, friends, church, and city.
You could be the very vessel that God uses to take people and help them to mature in their calling in Christ. You also have the ability to reach Christians in nations where they can't go to church or that Christianity is not allowed.
But they can go on the internet and they can learn about Jesus!
The reason why I wrote this blog post is that I want to encourage those who are blogging in the faith niche.
It doesn't matter if you're pageviews are small or if they are huge. You are still bringing an impact on people's lives.
Those very 4 things are taking place with every post you write!
Don't underestimate what God has put in you and what God wants to say through you. If He has called you to blog then know that He will put people in front of your blog to be impacted and transformed.
I firmly believe God is breathing in this area. Take courage in the work you are providing. What you do is not in vain, but you will be rewarded.
Before I close this post. I want to go over two key things to remember as a Christian blogger.
Important Reminders for being a Jesus Blogger
Ministry or Blogging
No matter what kind of ministry you do if it's blogging or in the church (or even both). It should never take first place in your life.
God (your relationship with Him) should always be number 1 and after that your family.
No matter what kind of ministry you do if it's blogging or in the church (or even both). It should never take first place in your life. God (your relationship with Him) should always be number 1 and after that your family.
If we neglect those two then what example of Christ have we set? God cares more about the "being" than the "doing." His love for you doesn't change if you do more "ministry".
Stay Refreshed & Fed
When we constantly give we can neglect ourselves. We need to make sure we are spending time with God and gleaning from His Word and His presence. We shouldn't be feeding ourselves to feed others.
We should be so well fed, that out of that we feed others. This will help avoid burnout in the future.
---
I hope this post has encouraged to keep moving forward with your blog. Stay strong and find encouragement with other Christian bloggers.
Please drop me a comment below. I would love to hear from other Christian bloggers and what God is doing through your blog.
Want to learn more about blogging? Check out my Blogging Section.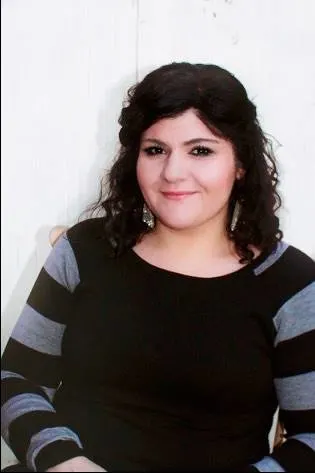 Melissa is a passionate minister, speaker and an ongoing learner of the Bible. She has been involved in church and vocational ministry for over 18 years. And is the founder of Think About Such Things. She has the heart to equip the saints by helping them get into the Word of God and fall more in love with Jesus. She also enjoys family, cooking, and reading.
She has spoken in churches in California, Oregon, Texas, and Mexico and has been featured in Guidepost Magazine and All Recipes Magazine. Read More…