In this article we will be exploring the best religious Christian songs for funerals and memorial services.
If you have landed on this page, it's most likely you have lost a loved one. And for that, I give you my deepest condolences. I know firsthand how hard it can be to lose someone close to you.
Just the loss is overwhelming, then the thought of having to prepare for the funeral can make it even harder. This happened to me when planning my dad's funeral and he passed during the Holiday season.
This is why I have a couple of articles on my site to help with funeral prep. For example if you looking for Bible verses for the funeral you can check that out as well. My hope and prayer is that these posts will help you in your planning and make things a little less stressful.
Christian Songs for Funerals
All the songs below are religious and come from the Christian faith. You will not find any secular songs or song that don't pertain to Christianity. They can be used for funerals, wakes, celebrations of life, or memorial service.
Because everyone has a distinct style or taste in music, I have broken up the songs into different genera or categories. I also provided a link for you to listen to the song!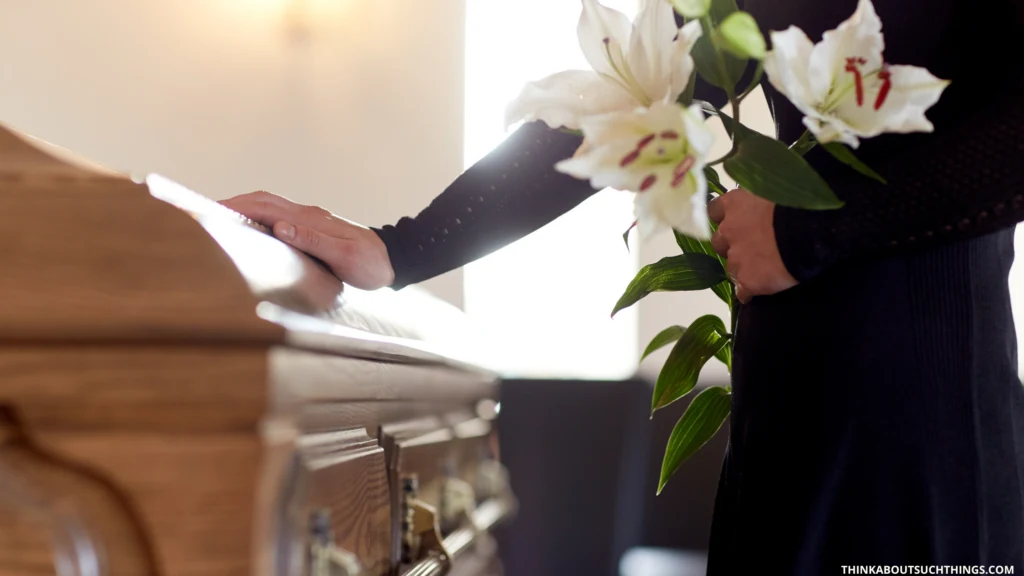 Contemporary Christian Funeral Songs
Looking for a more modern flare for your funeral service? Here are some of the best contemporary christian funeral songs you can use.
Traditional Christian Funeral Songs
During the passing of a loved one there is times we want something more traditional and timeless as we remember their life and faith. This is when traditional songs are a good fit.
Worship Songs for Funerals
As a Christian we believe death is just a passing to eternal life. It's a time to remember our loved ones and give glory to God as they are now in heaven. We can do this by worshipping God during the funeral service.
Gospel Funeral Songs
Gospel music can be a beautiful addition to a funeral service. They have powerful vocals and use strong harmonies.
Country Gospel Funeral Songs
These gospel songs have a country twist to their sound and work wonderfully for loved ones that enjoyed country music.
Christian Funeral Songs for Mom
These Christian funeral songs would work great for your mom.
Christian Funeral Songs for Dad
These Christian funeral songs would work nicely for your dad or even other loved ones as they don't mention the word dad or father.
Looking for Hymns?
Now, you may have gone through my list and though… seesh, not one hymn on this list. What does Melissa have against hymns? Well, nothing…. I love them and they can be incredibly anointed. But because there are so many hymns, I thought it would be best to give them their own post.
You can click the image below or the text title to check it out. The Best Hymns for Funerals.
---
Well, I hope this article on some of the best Christian songs for funerals has helped you on your search. And I pray God comforts your heart and your families as you grieve the loss of a loved one. Go to Him and He will give You peace.