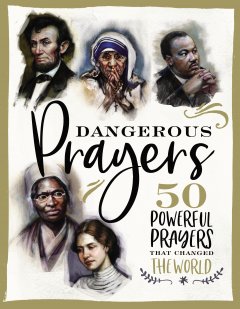 About the Book
World-changers. Rebels. Rejecters of the status quo. Throughout history, Christians were never meant to have a safe faith.
Learn from the brave ones who have gone before you with Dangerous Prayers, an inspiring collection of prayers from people who have changed the world. Exploring historical figures, cultural icons, political leaders, saints, and martyrs, this book offers you a rich visual experience to explore the power of dynamic prayers.
From St. Francis of Assisi to Harriett Tubman to Billy Graham, God can use ordinary people who pray courageous prayers to do extraordinary things for Him. No matter your age, position, or status, praying dangerous prayers will change your life—and likely the world around you as well.
Gain wisdom from the prayer lives of spiritual giants and invigorate your faith as you consider those who came before you with Dangerous Prayers.
(From www.booklookblogger)
Dangerous Prayers: 50 Powerful Prayers That Changed the World is a simple read for both adults and older children. It goes into a brief bio for each person and ends with a prayer from them. I like and dislike how short the bios are. They give you enough information that you get the gist but not enough to really sink into the person's life. It does help you not get bored, which would be good for younger readers. I also enjoyed the variety of people they chose. Here are a few that were in the book: Billy Graham, E.M Bounds, Lottie Moon, Helen Keller, Dietrich Bonhoeffer, to name a few! I did think having Jesus be one of the biographies was a bit silly.
As for the prayers, some were very powerful, and some were not so much a prayer but maybe a hymn or something they wrote on prayer. Overall that part was ok. I did think the illustrator Francesca Resta did a lovely job.
I received a copy of this book in exchange for my honest opinion.
For other book reviews click here: BOOK REVIEWS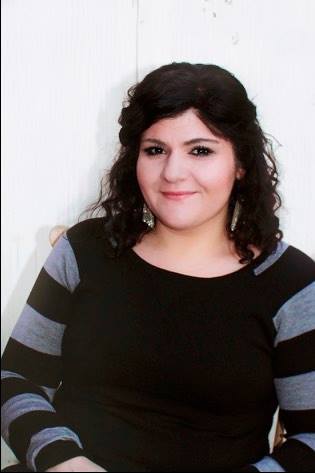 Melissa is a passionate minister, speaker and an ongoing learner of the Bible. She has been involved in church and vocational ministry for over 18 years. And is the founder of Think About Such Things. She has the heart to equip the saints by helping them get into the Word of God and fall more in love with Jesus. She also enjoys family, cooking, and reading.
She has spoken in churches in California, Oregon, Texas, and Mexico and has been featured in Guidepost Magazine and All Recipes Magazine. Read More…