We will answer the question, what are the gifts of the Holy Spirit? And have an overview of the 25 spiritual gifts mentioned throughout the New Testament.
If you are here you are probably wondering what are the gifts of the Holy Spirit…
As a spirit filled Christian, I am familiar with the gifts of the Holy Spirit. But I was pleasantly surprised and blessed when I decided to get into the Bible and study on them.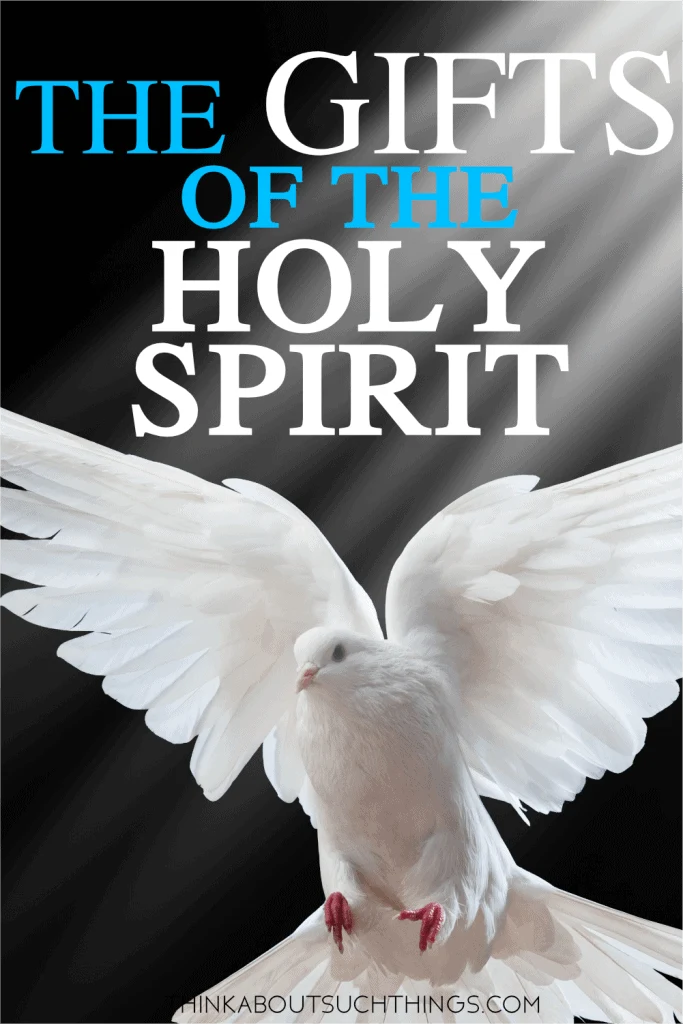 And my hope and prayer is that this post encourages and blesses you as well. Because there are so many gifts in the Bible I thought having a table content might make things a little easier for you to navigate through.
Feel free to click on the topics you want to read about or you can scroll through this post like normal. I highly recommend you check it all out as it's amazing how many gifts the Holy Spirit has!
How Many Gifts of the Holy Spirit Are There?
Well, that's easy there are 7 gifts of the Holy Spirit!…. Nope.
Ok, it's the 9 gifts of the Holy Spirit in 1 Corinthian! We …. Nope
12 gifts of the Holy Spirit? And no again….
Let's go with 25 gifts! That's right when you go through the New Testament I found 25 gifts mentioned! This is what blew my mind. I was super familiar with the 9 gifts and some others, but had no clue there were 25.
So, we are actually going to take a look at each spiritual gift and its meaning. But before we do that let's take a look at what charisma means….
>>Check Out – Your Gift Will Make Room For You: A Proverbs 18:16 Bible Study
What Is Charisma or the Charisma Gifts?
A lot of times when we hear the word Charisma we think of someone being charismatic. A type of personality that is charming, inspirational, and compelling.
The thing is that's not what it originally meant. The Greek word for "Charisma" means "gift, favor." The Strong's Concordance even gives it the meaning of divine gratuity.
χάρισμα chárisma, khar'-is-mah; from G5483; a (divine) gratuity, i.e. deliverance (from danger or passion); (specially), a (spiritual) endowment, i.e. (subjectively) religious qualification, or (objectively) miraculous faculty:—(free) gift.
No, God is not tipping us. It actually means graciousness, a "free gift," probably from Latin gratuitus "done without pay, spontaneous, voluntary," (source)
And that's exactly what it is… a 100% free gift that is given to us from the Holy Spirit! The amazing thing is that these gifts empower us to do the supernatural. By doing so lives are transformed for Jesus!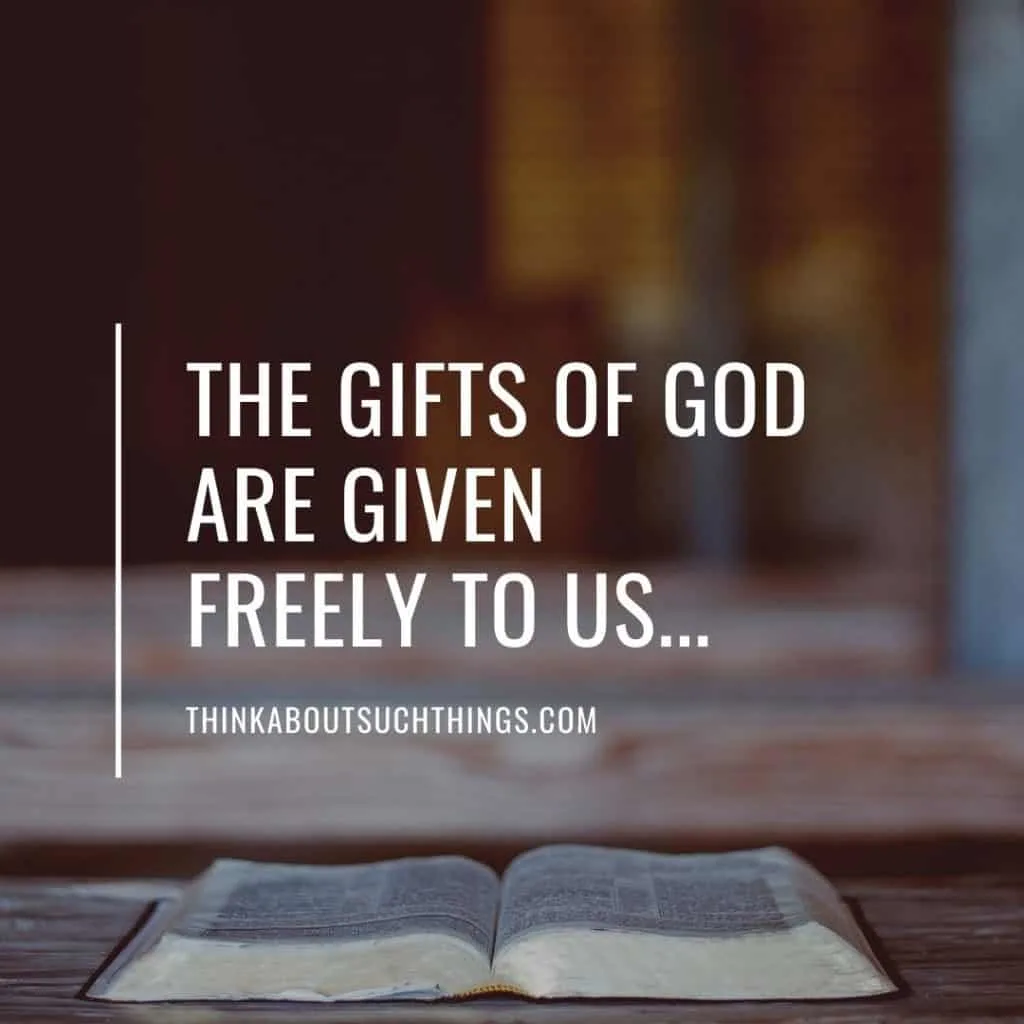 The 9 Gifts of the Holy Spirit in 1 Corinthians 12
The majority of people are familiar with the nine gifts of the Holy Spirit, especially those in Pentecostal or Charismatic denominations. These gifts can be found in 1 Corinthians 12. Below is a portion of the verses mentioning the 9 spiritual gifts.
There are diversities of gifts, but the same Spirit. 5 There are differences of ministries, but the same Lord. 6 And there are diversities of activities, but it is the same God who works all in all. 7 But the manifestation of the Spirit is given to each one for the profit of all: 8 for to one is given the word of wisdom through the Spirit, to another the word of knowledge through the same Spirit,

9 to another faith by the same Spirit, to another gifts of healings by the same Spirit, 10 to another the working of miracles, to another prophecy, to another discerning of spirits, to another different kinds of tongues, to another the interpretation of tongues. 11 But one and the same Spirit works all these things, distributing to each one individually as He wills. – 1 Corinthians 12:4-11
An easy way to study these gifts is by breaking them up into 3 sections:
The power gifts, the revelatory gifts, and the speaking gifts. Each gift has a Biblical example. For the sake of length I only use one example, but you can study and find more.
For more in-depth understanding of each gift just click the link and you can learn more!
The Power Gifts of the Holy Spirit
The 3 gifts below are what are known as the power gifts. They are a demonstration of God's power in a situation or circumstance. These gifts DO something…
We serve a God who does miracles! The working of miracles is just that…God bestows you with a gift to do the miraculous. We see this throughout the Bible, in church history, and in our modern day.
Biblical Example:
11 Now God worked unusual miracles by the hands of Paul, 12 so that even handkerchiefs or aprons were brought from his body to the sick, and the diseases left them and the evil spirits went out of them. – Acts 19:11-12
Throughout the Bible and even in our modern times we hear incredible testimonies of God healing. Sometimes these healings take place through a gift of healing. That's when a believer lays hands or prays for an individual and they become well.
Biblical Example:
And it happened that the father of Publius lay sick of a fever and dysentery. Paul went in to him and prayed, and he laid his hands on him and healed him. – Acts 28:8
This is the kind of faith that leaves NO room for doubt. It moves mountains and is supernatural in nature.
Biblical Example:
Now Peter and John went up together to the temple at the hour of prayer, the ninth hour. 2 And a certain man lame from his mother's womb was carried, whom they laid daily at the gate of the temple which is called Beautiful, to ask alms from those who entered the temple; 3 who, seeing Peter and John about to go into the temple, asked for alms.

4 And fixing his eyes on him, with John, Peter said, "Look at us." 5 So he gave them his attention, expecting to receive something from them. 6 Then Peter said, "Silver and gold I do not have, but what I do have I give you: In the name of Jesus Christ of Nazareth, rise up and walk." 7 And he took him by the right hand and lifted him up, and immediately his feet and ankle bones received strength. – Acts 3:1-7
The Revelatory Gifts of the Holy Spirit
The revelatory gifts are gifts the reveal. Theses gifts give you information you did not have prior.
The word of wisdom is a revelation that comes from God that brings wisdom and understanding into a plan, situation, or circumstance.
Biblical Example:
15 Then the Pharisees went and plotted how they might entangle Him in His talk. 16 And they sent to Him their disciples with the Herodians, saying, "Professor, we know that You are true, and teach the way of God in truth; nor do You care about anyone, for You do not regard the person of men. 17 Tell us, therefore, what do You think? Is it lawful to pay taxes to Caesar, or not?"
18 But Jesus perceived their wickedness, and said, "Why do you test Me, you hypocrites? 19 Show Me the tax money."
So they brought Him a denarius.
20 And He said to them, "Whose image and inscription is this?"
21 They said to Him, "Caesar's."
And He said to them, "Render therefore to Caesar the things that are Caesar's, and to God the things that are God's." 22 When they had heard these words, they marveled, and left Him and went their way.
The gift of discerning of spirits is the supernatural ability given by God to recognize and identify spirits, good and bad: human, divine, or demonic.
Biblical Example:
16 Now it happened, as we went to prayer, that a certain slave girl possessed with a spirit of divination met us, who brought her masters much profit by fortune-telling. 17 This girl followed Paul and us, and cried out, saying, "These men are the servants of the Most High God, who proclaim to us the way of salvation." 18 And this she did for many days.
But Paul, greatly annoyed, turned and said to the spirit, "I command you in the name of Jesus Christ to come out of her." And he came out that very hour.- Acts 16:16-18
A word of knowledge is the supernatural ability to receive knowledge about something that is unknown to you, but known to God.
Biblical Example:
16 Jesus said to her, "Go, call your husband, and come here."
17 The woman answered and said, "I have no husband."
Jesus said to her, "You have well said, 'I have no husband,' 18 for you have had five husbands, and the one whom you now have is not your husband; in that you spoke truly."
19 The woman said to Him, "Sir, I perceive that You are a prophet – John 4:16-19
The Vocal Gifts of the Holy Spirit
These 3 gifts all have one thing in common and that is our mouth. These are speaking gifts. Even though prophecy is also revealing it's usually a word delivered so it falls into this category.
Diverse kinds of tongues us a supernatural utterance from the Holy Spirit. This is an unknown language to the believer. When speaking in tongues the believer is speaking to God things He does not understand.
Biblical Example:
All of them were filled with the Holy Spirit and began to speak in other tongues as the Spirit enabled them.
5 Now there were staying in Jerusalem God-fearing Jews from every nation under heaven. 6 When they heard this sound, a crowd came together in bewilderment, because each one heard their own language being spoken. – Acts 2:4-6
The interpretation of tongues is the ability given to a believer by the Holy Spirit to translates the words given by someone speaking in tongues.
Biblical Example:
27 If anyone speaks in a tongue, let there be two or at the most three, each in turn, and let one interpret. 28 But if there is no interpreter, let him keep silent in church, and let him speak to himself and to God. – 1 Corinthians 14:27-28
The gift of prophecy is the supernatural ability to hear the voice of God and share that utterance with another. It is to edify, exhort, and comfort the church. You see the gift of prophecy all throughout the Old and New Testament.
Biblical Example:
And when Paul had laid hands on them, the Holy Spirit came upon them, and they spoke with tongues and prophesied. Acts 19:6
The 7 Gifts of the Holy Spirit in Romans 12
3 For I say, through the grace given to me, to everyone 5 so in Christ we, though many, form one body, and each member belongs to all the others. 6 We have different gifts, according to the grace given to each of us. If your gift is prophesying, then prophesy in accordance with your faith; 7 if it is serving, then serve; if it is teaching, then teach; 8 if it is to encourage, then give encouragement; if it is giving, then give generously; if it is to lead,do it diligently; if it is to show mercy, do it cheerfully. – Romans 12:3-8
I already touched base on the gift of prophecy under the 1 Corinthians sections.
The Gift of Serving
Serving or ministry gift is the ability, and supernatural desire to assist in the spiritual and physical needs of the church/body of Christ.
Biblical Example:
At Joppa there was a certain disciple named Tabitha, which is translated Dorcas. This woman was full of good works and charitable deeds which she did. – Acts 9:36
The Gift of Teaching
This gift gets muddy a lot since we blanket with anyone who some form of teaching occupation. But the gift of teaching that is bestowed by the Holy Spirit is a gift that is designed for the teaching equipping of the saints. It's a desire to teach Biblical truth in a way to bring young Christians into maturity.
Biblical Example:
Go therefore and make disciples of all the nations, baptizing them in the name of the Father and of the Son and of the Holy Spirit, 20 teaching them to observe all things that I have commanded you; and lo, I am with you always, even to the end of the age." Amen. – Matthew 28:19-20
The Gift of Encouragement
The greek word for encouragement/exhortation is paraklésis. This word means to "call to one's side." This gift is about the ability to come along someone and give them strength.
Barnabas is an excellent example of the gift of encouragement in action when he came to Paul's side to help him.
Biblical Example:
Joseph, a Levite from Cyprus, whom the apostles called Barnabas (which means "son of encouragement") -Acts 4:36
The Gift of Giving
As believers, we should all be generous, but there is a level of generosity that is considered to be a gift of the Holy Spirit!
Biblical Example:
And He looked up and saw the rich putting their gifts into the treasury, 2 and He saw also a certain poor widow putting in two mites. 3 So He said, "Truly I say to you that this poor widow has put in more than all; 4 for all these out of their abundance have put in offerings for God, but she out of her poverty put in all the livelihood that she had." – Luke 21:1-4
The Gift of Leadership
Godly leadership has a lot that goes into it. But if I had to wrap up this gift into a sentence or two this is how I would describe it.
The gift of leadership from the Holy Spirit gives you the ability to lead God's people forward and help them to accomplish the purposes and will of the Lord.
Biblical Example:
27 For I have not hesitated to proclaim to you the whole will of God. 28 Keep watch over yourselves and all the flock of which the Holy Spirit has made you overseers. Be shepherds of the church of God, which he bought with his own blood. – Acts 20:27-29
Want to read more on Leadership? Then check out my Leadership Page or Bible Verses about Leadership.
The Gift of Mercy
The gift of mercy is a supernatural desire to respond, comfort and help those who are physical, emotional, and spiritual need. All Christians should show mercy, but the gift of mercy goes beyond a natural response. Also, remember mercy is not just an emotion it's an actual action you take.
Biblical Example:
Be merciful to those who doubt; 23 save others by snatching them from the fire; to others show mercy, mixed with fear—hating even the clothing stained by corrupted flesh. – Jude 1:22-23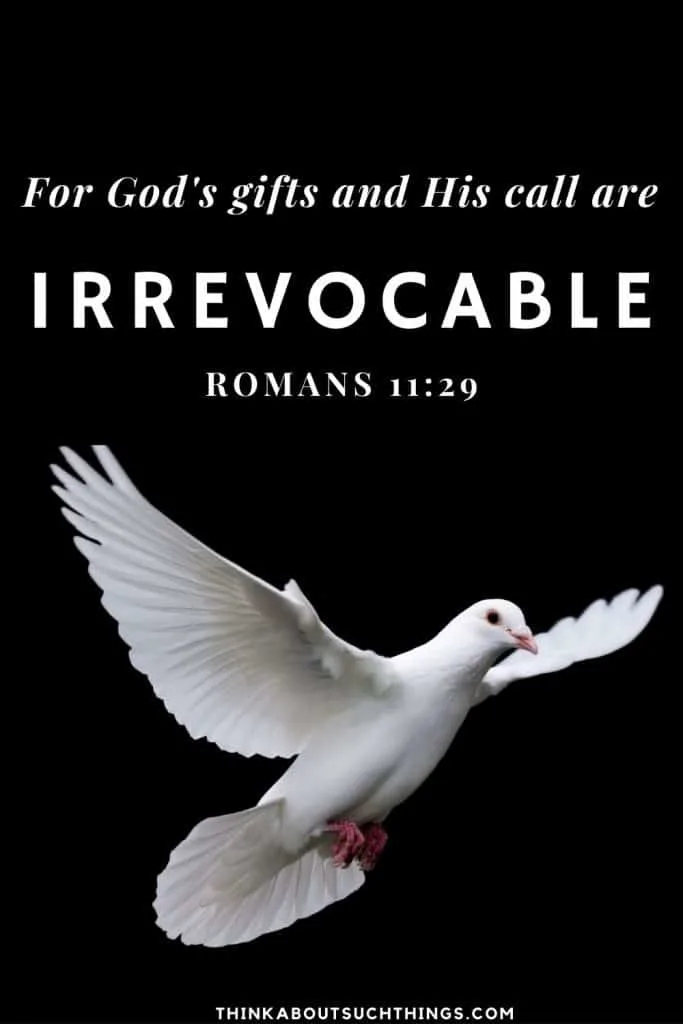 The Ascension Gifts
The ascensions gifts are also known as the 5 fold, the gifts of Christ, and gifts of ministry. You can find the list of all 5 gifts in Ephesians 4. I have written an in-depth article on this which you can check out here: The Five Fold Ministry: Prophet, Apostle, Teacher Evangelist, and Pastor
But to each one of us grace has been given as Christ apportioned it. 8 This is why it says:
"When he ascended on high, he took many captives and gave gifts to his people."
9 (What does "he ascended" mean except that he also descended to the lower, earthly regions? 10 He who descended is the very one who ascended higher than all the heavens, in order to fill the whole universe.) 11 So Christ himself gave the apostles, the prophets, the evangelists, the pastors and teachers, 12 to equip his people for works of service, so that the body of Christ may be built up 13 until we all reach unity in the faith and in the knowledge of the Son of God and become mature, attaining to the whole measure of the fullness of Christ. – Ephesians 4:7-13
These gifts are given to individuals to equip the saints.
Apostle
Prophet
Evangelist
Pastor
Teacher

A List of 25 Spiritual Gifts In the Bible
I've touched on the majority of the gifts but here is a quick list of God's gifts with Bible verses. It's a great way to study deeper on each gift. If something is highlighted you can click that and it will take you to another post on that specific gifting.
Administration (1 Cor. 12:28; Acts 6:2-3)
Apostles (1 Cor. 12:28; Eph. 4:11)
Celibacy (1 Cor. 7:7-8)
Discerning of spirits (1 Cor. 12:10; Luke 8:29)
Encouragement (Rom. 12:8; Heb. 10:24-25)
Eternal Life (Rom. 6:23)
Evangelist (Eph. 4:11; 2 Tim. 4:5)
Faith (1 Cor. 12:9; Acts 3:6)
Gifts of healing (1 Cor. 12:9, 28; Acts 28:1-10)
Giving (Rom. 12:8; 1 Cor. 13:3; Acts 4:32-35)
Grace (Rom. 12:6; Eph. 3:7; 4:7; 1 Pet. 4:10-11)
Helping (1 Cor. 12:28)
Interpretation of tongues (1 Cor. 12:10; 14:13-33)
Leadership (Rom. 12:8; Acts 13:12)
Mercy (Rom. 12:8; Luke 5:12-13)
Pastor (Eph. 4:11)
Prophecy (1 Cor. 12:10; 1 Thess. 5:20-21; Eph. 4:11)
Prophets (1 Cor. 12:28; Eph. 4:11-14)
Righteousness (Rom. 5:17)
Service/Ministry (Rom. 12:7)
Teaching/Teacher (Rom. 12:7; Eph. 4:11-14)
Tongues (1 Cor. 12:10; Acts 19:6)
Word of knowledge (1 Cor. 12:8; Luke 18:22)
Word of wisdom (1 Cor. 12:8; Luke 6:9)
Working of miracles (1 Cor. 12:10; Acts 6:8)
In Your Pursuit of the Gifts Do This…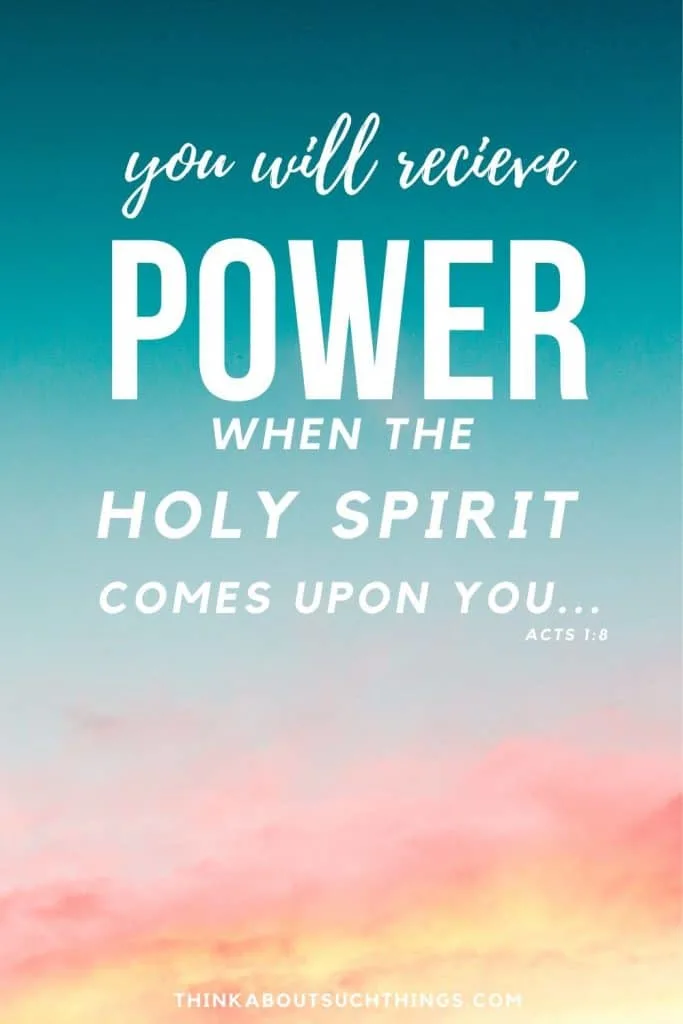 I believe the Holy Spirit's gifts are still functioning today. But I do believe we need to be wise as we pursue these gifts.
There is a reason why Paul sandwiched the gifts in 1 Corinthians with the famous "LOVE CHAPTER"
Because it's easy to get caught up in the gifts, and even become prideful. It's easy to make someone special or promote them because of a gift.
We can easily forget the sole purpose of the gifts and the Giver of the gifts. It's important…no it's VITAL we pursue LOVE.
GOD'S LOVE….
Pursue love, and desire spiritual gifts, but especially that you may prophesy. 1 Corinthians 14:1
If God's gifts are manifesting in our life but we are not doing it out of place of love or pure motives. We are exactly what Paul states…a clanging cymbal. We are doing it all for our attention and selfish gain.
See the gifts are given to you and me, not to gloat or boast about, but to give out. As we receive we give. The charismas of the Holy Spirit were never meant to stop at just us receiving them. We have to give out and bless others.
So, in your pursuit of the gifts…pursue LOVE. And be practical about it. Check your heart…
Ask yourself hard questions! Have people in your life who can speak to you if they see something. Keep accountable to spiritual authority. And remind yourself…it's not about you. It's all about JESUS!
---
I hope you have enjoyed this article on the Holy Spirit's gifts! I pray and hope it has stirred up your faith and caused you draw closer to God. And that He would bless you with His spiritual gifts so that you can further spread the good news of Jesus Christ!
Feel free to drop me a comment below! I would seriously love to know what God is doing in your life. And if you would like to read more on Biblical topics, than please check out my Faith Page.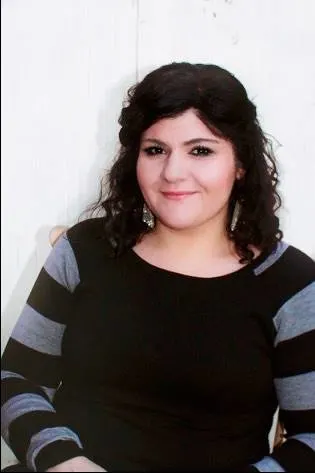 Melissa is a passionate minister, speaker and an ongoing learner of the Bible. She has been involved in church and vocational ministry for over 18 years. And is the founder of Think About Such Things. She has the heart to equip the saints by helping them get into the Word of God and fall more in love with Jesus. She also enjoys family, cooking, and reading.
She has spoken in churches in California, Oregon, Texas, and Mexico and has been featured in Guidepost Magazine and All Recipes Magazine. Read More…