This post may contain affiliate links. Please read my disclosure policy for more info.
Discover some amazing hair loss oils that will help stop shedding and encourage new hair growth.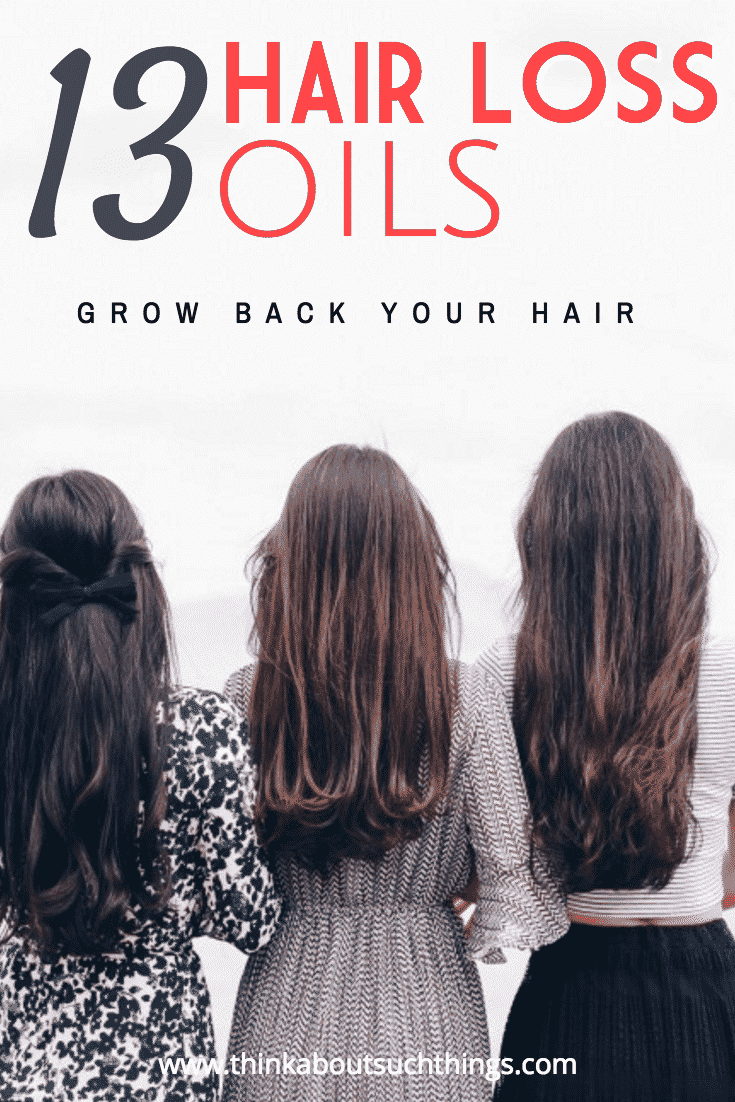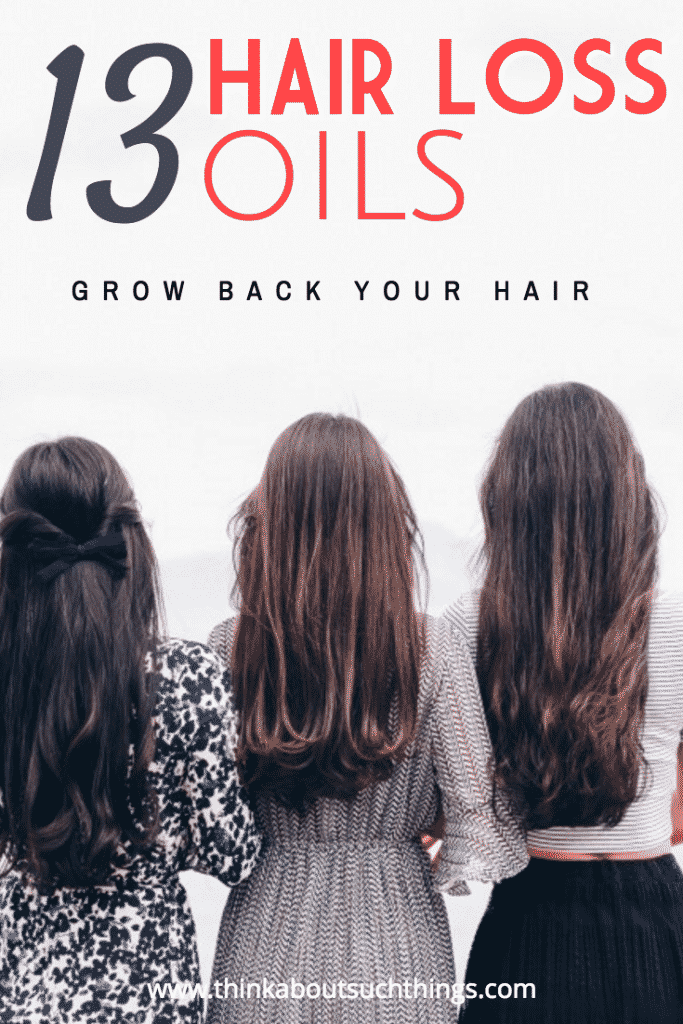 I don't think there is a person in the world that doesn't want full beautiful hair. Doesn't matter if you are a guy or a girl. Everyone wants a lovely set of locks.
I know I do!
The thing is that not everyone does. Hair loss can happen at any time in your life. It's not a respecter of age or gender. It can be mild hair loss or it can be severe hair loss.
Doesn't matter what kind it is, it's devastating to the person. I know this first hand with my own battle with androgenic alopecia. I started losing my hair at the age of 10 after I was bitten by a rattlesnake. Yup…you read that right.
SIDE NOTE: Alopecia is the medical term for hair loss.
Many things can cause hair loss. Just to name a few:
Scalp Issues
Stress
Vitamin or mineral deficiency
Side effects of medication
Hormone imbalance (PCOS, DHT, Thyroid Issues)
Some of these causes are easier to fix than others. For some people adding a supplement or vitamins to their diet is all it takes for their hair to come back.
It's the other ones that can be more difficult to fix.
The good news is that there are things out there that do help. There are many oils that you can use topically that can help slow or stop hair loss.
What is incredible is that oils can even aid in regrowing your hair. Now don't think you will rub some oil on your head and poof tomorrow morning you will have a full head of hair.

Yeah, I wish.
It just doesn't work that way. As a female who deals with androgenic alopecia, I have noticed a BIG difference in my hair when I use and don't use oils.
It takes anywhere from 3-6 months to start to see a difference. In my opinion, if anyone is dealing with hair loss they should be doing an oil treatment 3x a week.
Oils have been used for centuries in various cultures to treat and beautify hair. They nourish and have an anti-inflammatory effect on the body. Whenever we place an oil, cream, or liquid on our skin it goes straight into our bloodstream. This is why so many essential oils and carrier oils are medicinal.
2019 UPDATE: Ok, so we know oils to be anti-inflammatory which is very important for all types of alopecia. But in a recent study on the hair microbiome found an increase of acne-causing bacteria on patients with alopecia androgenic.
Dr. Fiona McCulloch has a great article on the study and helps break it down for us to understand. But the gist is that a lot of these oils are also antibacterial. This means it will help will killing that bacteria that is contributing to your hair loss.
Oils for Hair Loss
How I use the oils…
I recommend using these oils as you would for a hair oil treatment. You can leave it in for an hour or two. Personally, I usually do mine in the evening and leave it overnight. In the moring, I wash it out.
I recently started adding these oils into my shampoo once I read the case study about the bacteria issue. I place two carrier oils, with a mixture of essentials oils into a spray bottle. I then do 3 squirts in my shampoo before adding it to my hair.
Carrier Oils That Aid In Hair Loss
WHAT IS A CARRIER OIL? Carrier oils help dilute essential oils so they can be applied to the skin or scalp without having side effects.
Fractionated Coconut Oil or Regular Coconut Oil
You can use either one. Fractionated means that the oil will not harden and will stay in liquid form.
According to Dr. Axe… "Research published in the International Journal of Trichology indicates that coconut oil has protective effects on hair damage in the grooming process. This is due to its ability to penetrate into the hair cuticles and cortex."
Jamaican Black Castor Oil
"Jamaican Black Castor Oil works for all hair types. It will moisturize, thicken, strengthen and rapidly increase hair growth. It increases blood flow to the scalp, supplying valuable nutrients to hair follicles. Jamaican Black Castor Oil will also prevent hair breakage, dandruff, eczema and dry, itchy scalp…." – Naturallycurly.com
Brahmi Oil
Brahmi Oil is a sesame oil infused with a decoction of Brahmi (Centella Asiatica, also known as Gotu Kola) and Bacopa (Bacopa Monnier).
"Brahmi oil is one of the best natural remedies for slow hair growth and other hair conditions[7]. It can be applied directly on the hair as a leave in conditioner, or as a hot oil scalp massage. When this oil is applied, it cools the scalp and provides relief from itching and irritation. It soothes the scalp and improves the condition of hair in a few weeks." – Oilhealthbenefits.com
Black Seed Oil (Nigella Sativa)
"Black seed oil contains thymoquinone, a powerful antihistamine. The thing is, antihistamines are often prescribed to patients with alopecia to help with hair regrowth and any thinning spots. So there are ways it can help with growing out your hair (and keeping it soft, hydrated, and shiny)." – Byride
Bhringraj Oil
"In a study published in the Journal of Ethnopharmacology in 2009, for instance, tests on mice determined that treatment with bhringaraj extract helped stimulate hair growth in the animals. Additionally, a 2008 study from the Archives of Dermatological Research found that bhringaraj extract was more effective than minoxidil (a substance commonly used in the treatment of hair loss) in promoting hair growth in rats." – Verywellhealth.com
Jojoba Oil
"When applied directly to the scalp, then, jojoba may be able to relieve inflammation and irritation associated with AGA and other causes of hair loss, such as fungal infections…." – hairguard.com
Some of the oils above may not sounds familiar. Those oils are used in Ayurveda medicine (East Indian natural medicine) They have studied herbs and spices for centuries.
Essential Oils That Aid In Hair Growth
Remember to never use essential oils straight onto your scalp. Essential oils are extremely strong and can cause irritation to the skin. It's always a good idea to mix it with a carrier oil, especially one that helps with hair loss. Double whammy!
Also, make sure to purchase high-quality essential oils. As a lot of essential oils sold online are not pure and are low grade. I learned that the hard way.
If you are interested in learning more about essential oils and natural health then I highly recommend checking out the Herbs & Essential Oils Super Bundle. I've also written an article on oils that help the brain. It's a great way to get tons of content at a fraction of the price. You can click the image below for more info!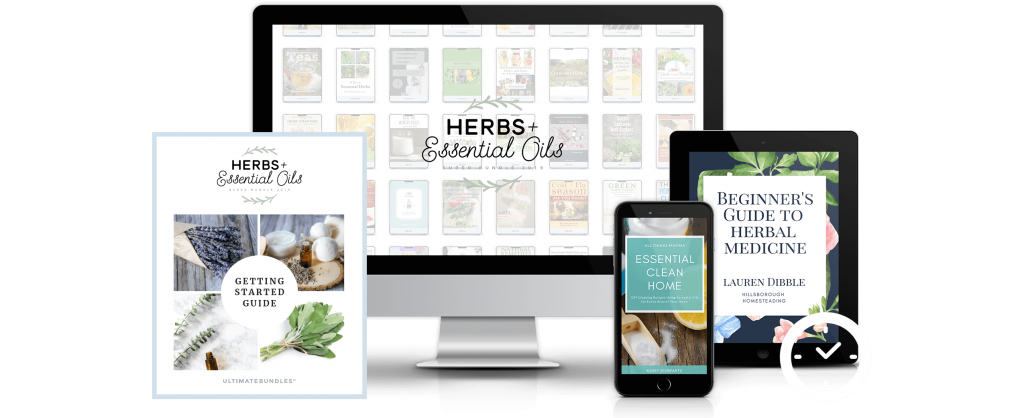 Rosemary Essential Oil
"A 2015 study compared rosemary oil to minoxidil, a popular hair regrowth treatment. People with DHT-related hair loss received either rosemary oil or minoxidil for 6 months.
At 3 months, neither group had more hair. By 6 months, both groups saw significant increases in hair growth." – Medicalnewstoday.com
Thyme Essential Oil
"Thyme oil extracted from the herb Thymus vulgaris has a strong, spicy smell, thanks to its high thymol content. Thyme oil increases the blood flow to the scalp and rejuvenates the hair follicles. This helps promote hair growth. In fact, it is usually added to shampoos and other hair care products aimed at preventing hair loss" –Naturallivingideas.com
Lavender Essential Oil
"A study was conducted in Scotland by a group of dermatologists on 86 people with alopecia areata (3). The results showed that 44% of alopecia patients experienced new hair growth when they massaged their scalp daily with essential oils, including lavender for seven months." – Hairbuddah.com
Sage Essential Oil
"Whether in preventing hair loss or simply maintaining soft hair, sage can be a beneficial addition to a haircare routine. There are two compounds important compounds in sage essential oil: beta-sitosterol and 5-alpha-reductase. These have been linked to helping decrease the hair loss associated with male-pattern baldness." – Monq.com
Carrot Seed Essential Oil
"Carrot oil is used in cosmetic formulations to promote hair growth [3]. It can be used at home to make an easy hair growth serum."- Oilhealthbenefits.com
Cedarwood Essential Oil
"It is used to treat hair loss and dandruff. It is one of the oils that have been shown to be effective in reversing alopecia areata in a long-term experimental study.
Cedar oil balances the oil secretion of the sebaceous glands; hence, it is equally beneficial for a dry or an oily scalp." – Naturallivingideas.com
---
Drop me a comment below and share with me about your hair growing journey! I would love to know the oils you have tried or what you have done to help your hair grow.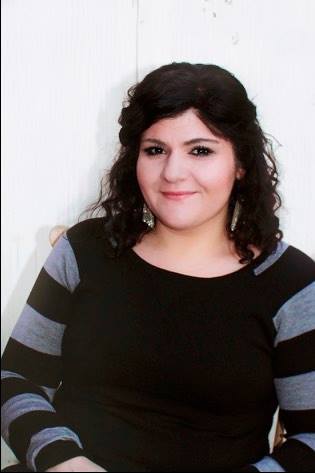 Melissa is a passionate minister, speaker and an ongoing learner of the Bible. She has been involved in church and vocational ministry for over 18 years. And is the founder of Think About Such Things. She has the heart to equip the saints by helping them get into the Word of God and fall more in love with Jesus. She also enjoys family, cooking, and reading.
She has spoken in churches in California, Oregon, Texas, and Mexico and has been featured in Guidepost Magazine and All Recipes Magazine.  Read More…