Discover some amazing hair loss oils that will help stop shedding and encourage new hair growth. These are some of the best oils for androgenic alopecia.
I don't think there is a person in the world that doesn't want full beautiful hair. Doesn't matter if you are a guy or a girl. Everyone wants a lovely set of locks.
I know I do!
The thing is that not everyone does. Hair loss can happen at any time in your life. It's not a respecter of age or gender. It can be mild hair loss or it can be severe hair loss.
Doesn't matter what kind it is, it's devastating to the person. I know this first hand with my own battle with androgenic alopecia. I started losing my hair at the age of 10 after I was bitten by a rattlesnake. Yup…you read that right.
Then as I got older I developed PCOS. Talk about a double whammy on my hair. It's been a hard struggle.
SIDE NOTE: Alopecia is the medical term for hair loss.
Many things can cause hair loss. Just to name a few:
Scalp Issues
Stress
Vitamin or mineral deficiency
Side effects of medication
Hormone imbalance (PCOS, DHT, Thyroid Issues)
Some of these causes are easier to fix than others. For some people adding a supplement or vitamins to their diet is all it takes for their hair to come back.
It's the other ones that can be more difficult to fix.
The good news is that there are things out there that do help. There are many oils that you can use topically that can help slow or stop hair loss.
What is incredible is that oils can even aid in regrowing your hair. Now don't think you will rub some oil on your head and poof tomorrow morning you will have a full head of hair.

Yeah, I wish.
It just doesn't work that way. As a female who deals with androgenic alopecia, I have noticed a BIG difference in my hair when I use and don't use oils.
It takes anywhere from 3-6 months to start to see a difference. In my opinion, if anyone is dealing with hair loss they should be doing an oil treatment 3x a week.
Oils have been used for centuries in various cultures to treat and beautify hair. They nourish and have an anti-inflammatory effect on the body. Whenever we place an oil, cream, or liquid on our skin it goes straight into our bloodstream. This is why so many essential oils and carrier oils are medicinal.
2019 UPDATE: Ok, so we know oils to be anti-inflammatory which is very important for all types of alopecia. But in a recent study on the hair microbiome found an increase of acne-causing bacteria on patients with alopecia androgenic.
Dr. Fiona McCulloch has a great article on the study and helps break it down for us to understand. But the gist is that a lot of these oils are also antibacterial. This means it will help will killing that bacteria that is contributing to your hair loss.
Oils for Hair Loss
In this section we will look at two different types of oils: Carrier Oils and Essential Oils. They are both powerful and needed when it comes to fighting hair loss.
But before we look at them I want to share a few ways I like to use these oils.
How I use the oils…
I recommend using these oils as you would for a hair oil treatment. You can leave it in for an hour or two. Personally, I usually do mine in the evening and leave it overnight. In the morning, I wash it out. ( I put a towel over my pillow so it won't get stained from the oils.)
You can also do a hot oil treatment. Using heat helps open up your scalp and hair follicles. I found a video that shows you how you can do a simple hot oil treatment. You can easily add a mixture of different hair loss oils to your treatment. This is also great if your hair is damaged or dry.
I recently started adding these oils into my shampoo once I read the case study about the bacteria issue. I place two carrier oils, with a mixture of essentials oils into a spray bottle. I then do 3 squirts in my shampoo before adding it to my hair.
Carrier Oils for Alopecia
WHAT IS A CARRIER OIL? Carrier oils help dilute essential oils so they can be applied to the skin or scalp without having side effects.
You can use a lot of different carrier oils, but for me, these are the best carrier oil for hair loss. They don't just moisturize your hair! They actually help promote hair growth, slow down shedding, lower scalp inflammation, and ward off bacteria and fungus.
Some of the hair loss oils above may not sounds familiar. Those oils are used in Ayurveda medicine (East Indian Natural Medicine) They have studied herbs and spices for centuries. They have been the ones I have seen the most change when used.
Hair Loss Oils: Essential Oils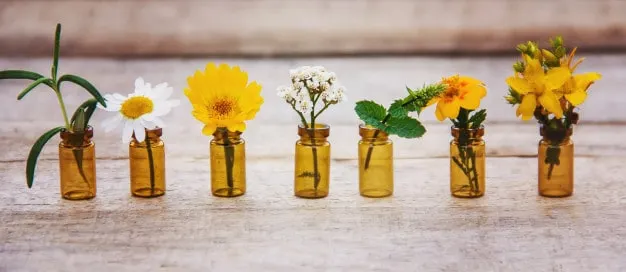 Remember to never use essential oils straight onto your scalp. Essential oils are extremely strong and can cause irritation to the skin. It's always a good idea to mix it with a carrier oil, especially one that helps with hair loss. Double whammy!
Also, make sure to purchase high-quality essential oils. As a lot of essential oils sold online are not pure and are low grade. I learned that the hard way.
I've also written an article on oils that help the brain. It's a great way to get tons of content at a fraction of the price. You can click the image below for more info!
---
I hope this information on hair loss oils was helpful! For more on essential oils check out my Lifestyle & Home section.
Please feel free to drop me a comment below and share with me about your hair growing journey! I would love to know the oils you have tried or what you have done to help your hair grow.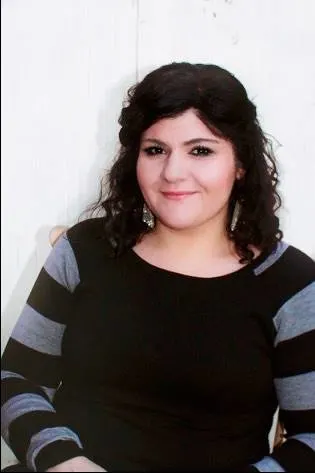 Melissa is a passionate minister, speaker and an ongoing learner of the Bible. She has been involved in church and vocational ministry for over 18 years. And is the founder of Think About Such Things. She has the heart to equip the saints by helping them get into the Word of God and fall more in love with Jesus. She also enjoys family, cooking, and reading.
She has spoken in churches in California, Oregon, Texas, and Mexico and has been featured in Guidepost Magazine and All Recipes Magazine. Read More…