This post may contain affiliate links. Please read my disclosure policy for more info.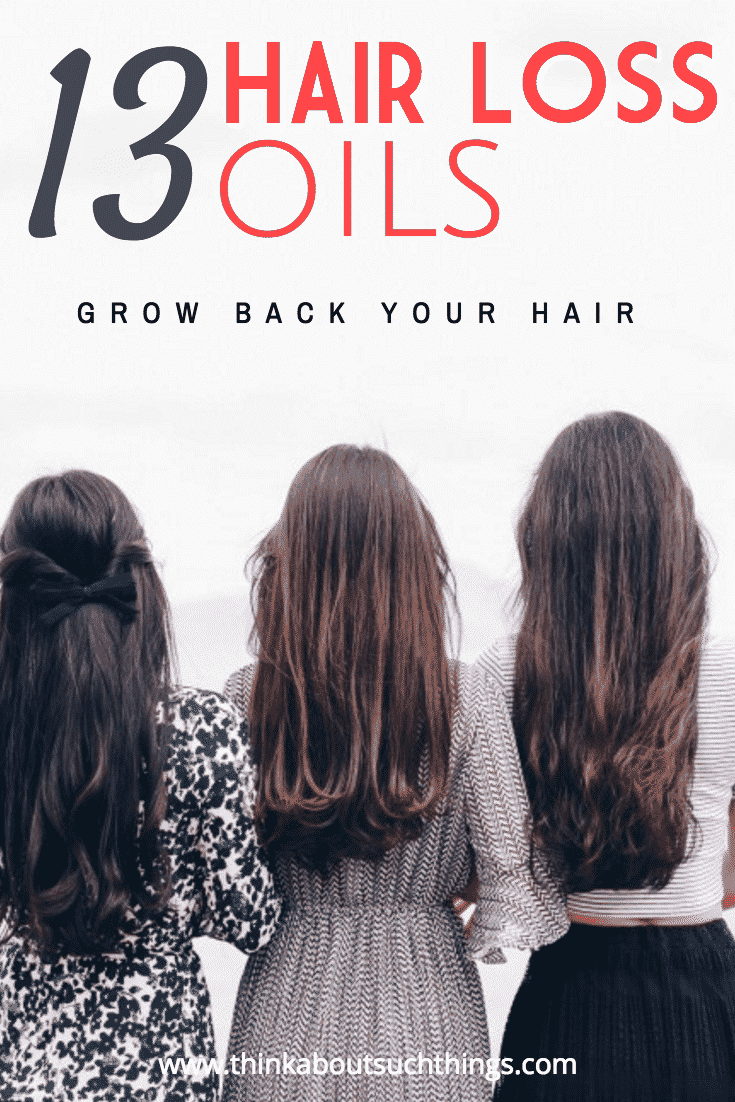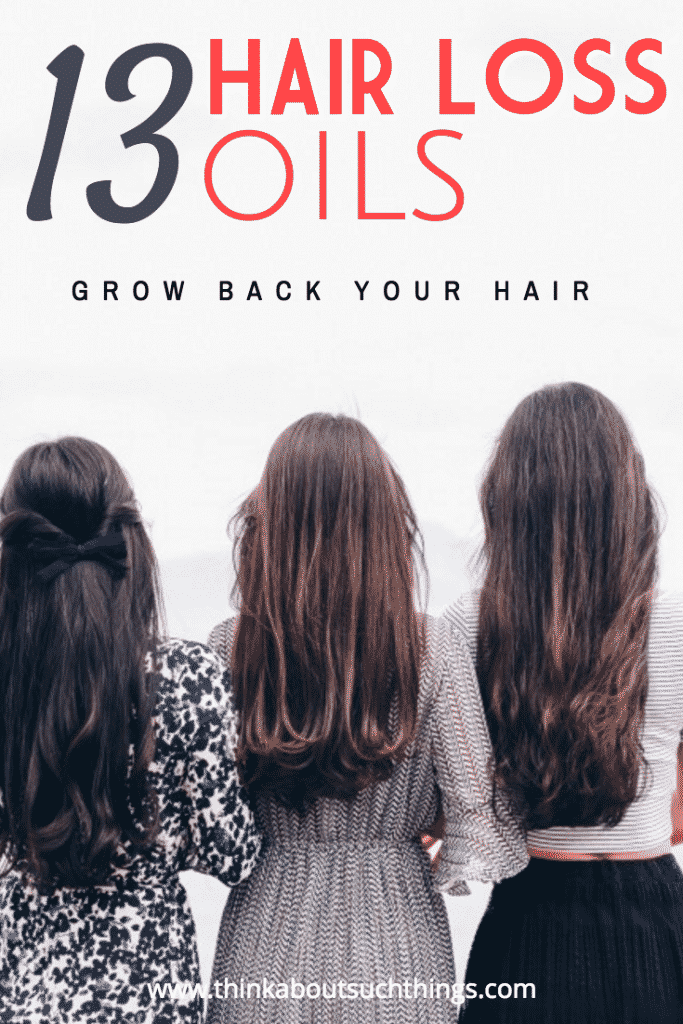 I don't think there is a person in the world that doesn't want full beautiful hair. Doesn't matter if you are a guy or a girl. Everyone wants a lovely set of locks.
The thing is that not everyone does. Hair loss can happen at any time in your life. It's not a respecter of age or gender. It can be mild loss or it can be severe loss. Doesn't matter what kind it is, it's devastating to the person. I know this first hand with my own battle with androgenic alopecia. *Alopecia is the medical name for hair loss.
Many things can cause hair loss. Just to name a few:
Skin Issues
Stress
Vitamin or mineral deficiency
Side effects of medication
Hormone imbalance (PCOS, DHT, Thyroid Issues)
Some of these causes are easier to fix than others. For some people adding a supplement or vitamins to their diet is all it takes for their hair to come back. It's the other ones that can be more difficult to fix.
The good news is that there are things out there that do help. There are many oils that you can use topically that can help slow or stop hair loss. What is incredible is that oils can even aid in regrowing your hair. Now don't think you will rub some oil on your head and poof tomorrow morning you will have a full head of hair.

Yeah, I wish. It just doesn't work that way. As a female who deals with androgenic alopecia, I have noticed a BIG difference in my hair when I use and don't use oils. It takes anywhere from 3-6 months to start to see a difference. In my opinion, if anyone is dealing with hair loss they should be doing an oil treatment 3x a week.
Oils have been used for centuries in various cultures to treat and beautify hair. They nourish and have an anti-inflammatory effect on the body. Whenever we place an oil, cream, or liquid on our skin it goes straight into our blood stream. This is why so many essential oils and carrier oils are medicinal.
Oils for Hair Loss
Carrier Oils That Aid In Hair Loss
Coconut
Black Castor (unrefined)
Amla Oil (Indian Gooseberry)
Brahmi Oil (sesame oil infused with a decoction of Brahmi (Centella Asiatica, also known as Gotu Kola) and Bacopa (Bacopa Monnier).
Bhringraj (False Daisy)
Jojoba

Some of the oils above may not sounds familiar. Those oils are used in Ayurveda medicine (East Indian natural medicine) They have studied herbs and spices for centuries.

Essential Oils That Aid In Hair Loss

Rosemary
Thyme
Lavender
Sage
Carrot seed
Cedar wood

Remember to never use essential oils straight onto your scalp. Essential oils are extremely strong and can cause irritation to the skin. It's always a good idea to mix it with a carrier oil, especially one that helps with hair loss. Double whammy!

Also, make sure to purchase high-quality essential oils. As a lot of essential oils sold online are not pure and are low grade. I learned that the hard way. If you are interested in learning more about essential oils and natural health then I highly recommend checking out the Herbs & Essential Oils Super Bundle. It's a great way to get tons of content at a fraction of the price. You can click the link below for more info!

Drop me a comment below and share with me about your hair growing journey! I would love to know the oils you have tried or what you have done to help your hair grow.