Germs are everywhere we go, and it has become very normal to use hand sanitizer. And why not, it's a good way to kill harmful bacteria, relatively cheap, and portable! I used to have one in my glove compartment, purse, and in the house. Because it was so convenient.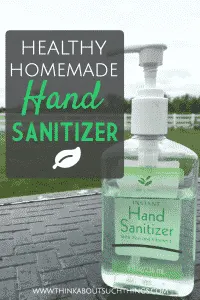 But this girl is changing her hand sanitizer ways! And here is why you should too. There is a big problem with commercial hand sanitizers. They are chockful of chemicals. Most hand sanitizers use a form of alcohol, like ethyl alcohol.
Non-alcohol based sanitizers use antibiotic compounds called triclosan or triclocarban. These chemicals are usually found in antibacterial soaps.
And most sanitizers have fragrances added to them. The FDA does not require companies to disclose the ingredients that make up these scents. Therefore, they could be loaded with toxic chemicals like parabens and phthalates.
There have been many studies recently that have questioned whether all these ingredients are safe for us to use. Some results in these studies have shown the following:
So, in a nutshell, commercial hand sanitizers are not the way to go. But you don't have to leave the convenience behind.
Homemade Hand Sanitizer Recipe
Feel free to add or mix different essential oils to create your own blend and scent.
IMPORTANT NOTE – This recipe was developed in 2017. Therefore prier to the COVID- 19 outbreak. I am not a fan of alcohol based santizer because of other health reasons, but in this time please use it. It is recommened by the CDC to use a hand sanitizer that is at least 60% alcohol-based. This will change the consistance of the sanitzer to more of liquid base than a thicker gel. (Tea Tree and Thieves have anti-viral properties but have not been tested against COVID-19). Please use wisdom and follow CDC guidelines.
Add the first 3 ingredients in a bowl. Mix them well and then add water to the mixture. Blend together.
Add aloe vera gel and mix well. (and rubbing alcohol)
Place sanitizer in a container with a pump or in portable squeeze bottles. These are some containers you can grab on Amazon if you don't know where to find them. Or reuse something you already have in your home! That's what I do.
And that's how easy it is to make your own hand sanitizer!
One of the greatest features of using essential oils in your sanitizer is that they do not cause bacterial resistance like antibacterial chemicals do. They have been effective in killing strains of bacteria that have become resistant to man-made chemicals and medicine.
I do have a word of caution though. If you have never used those specific oils mentioned before, make sure you test them on your skin with a carrier oil (like coconut or olive oil) before making the recipe.
Everyone reacts differently to essential oils and this will help you know how your body will react.
I hope this recipe was super helpful for you on your germ killing adventure.
Please drop me a comment below and tell me what you think. And for more on health-related topics please check out my Lifestyle & Home section. Or check out a post below!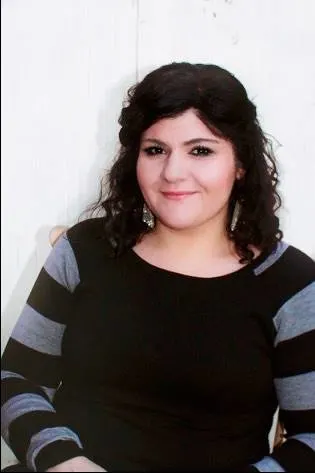 Melissa is a passionate minister, speaker and an ongoing learner of the Bible. She has been involved in church and vocational ministry for over 18 years. And is the founder of Think About Such Things. She has the heart to equip the saints by helping them get into the Word of God and fall more in love with Jesus. She also enjoys family, cooking, and reading.
She has spoken in churches in California, Oregon, Texas, and Mexico and has been featured in Guidepost Magazine and All Recipes Magazine. Read More…