Hearing the voice of God is vital for our walk. But did you know there are numerous ways God speaks to us? We will look at 11 we can hear the voice of the Lord. God is speaking so let's dig into the Bible and find out how.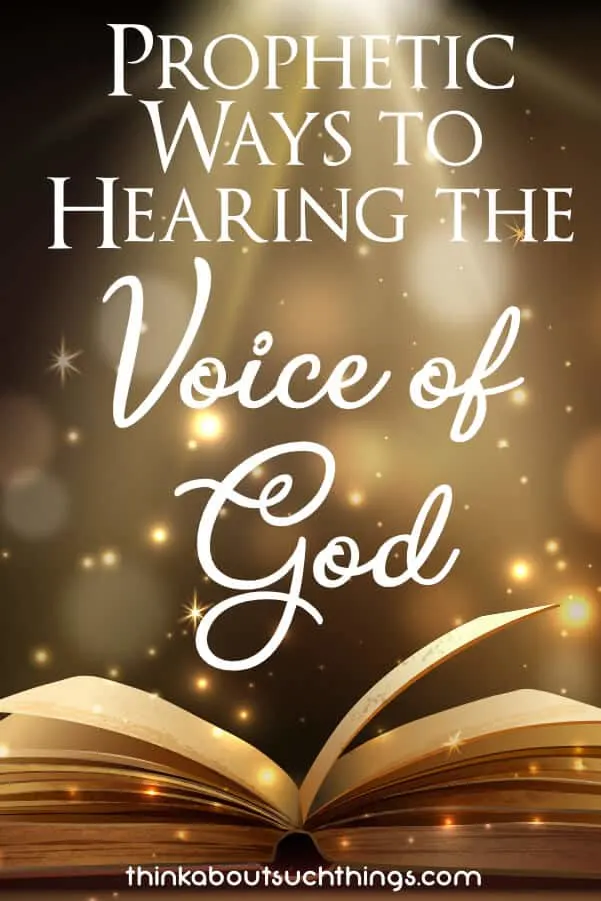 I have extremely high regard for the voice of the Lord and His word. Both work hand in hand to help us draw closer to Him and fulfill the will He has for our lives.
We are going to take the plunge and look into scripture and see all the different prophetic ways of hearing the voice of Lord. As you will see later on in this post that God uses more than just our spiritual ears to hear!
Before we start I do want to state that it's vital we get into the Word of God and know it well. We must be able to rightly discern what we are hearing.
It can be easy to think something is God when in reality it's just ourselves or the enemy. How we safe guard ourselves is by knowing the Bible and the nature/character of God. From a Biblical stand point… not from what we think God should be like. I can't stress this enough.
In our modern culture I have seen many Christians twist things to their liking because it's more politically correct or sounds "nicer." God is just and true. If you truly want to know God you must take Him at His Word.
Now to make things a little easier you can use the table of content below. But I do recommend going through all the parts of this post if you want to learn the different ways God speaks in the bible.
How To Hear God's voice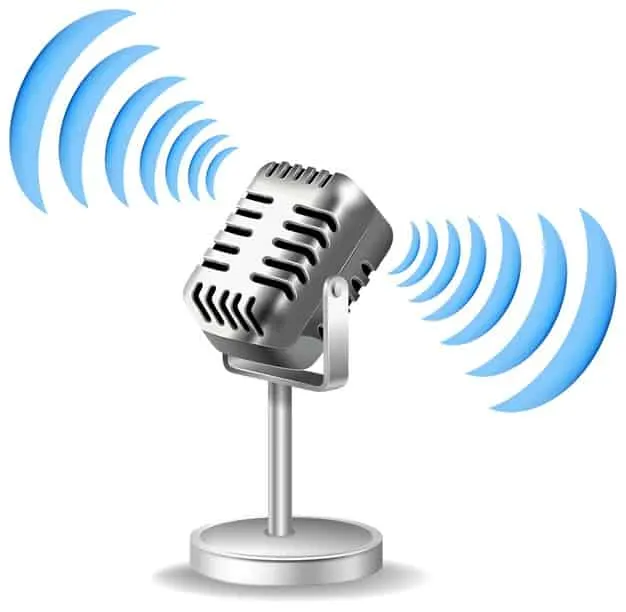 Many people ask how does God talk to us? or how do you know when god is talking?
And the Bible is beautifully clear on the ways God speaks. The problem is a lot of time we are too busy or don't spend enough time with the Lord to actually hear Him.
So, we will dig into the Bible and look at 11 different we can hear God's voice. And just to make a special note…there is no real reason to the order of these. They are random.
The voice of the Lord is over the waters;
the God of glory thunders,
the Lord thunders over the mighty waters.
The voice of the Lord is powerful;
the voice of the Lord is majestic.
The voice of the Lord breaks the cedars;
the Lord breaks in pieces the cedars of Lebanon.
He makes Lebanon leap like a calf,
Sirion like a young wild ox.
The voice of the Lord strikes
with flashes of lightning.
The voice of the Lord shakes the desert;
the Lord shakes the Desert of Kadesh.
The voice of the Lord twists the oaks
and strips the forests bare.
And in his temple all cry, "Glory!" – Psalm 29:3-9
1. God Speaks Through His Word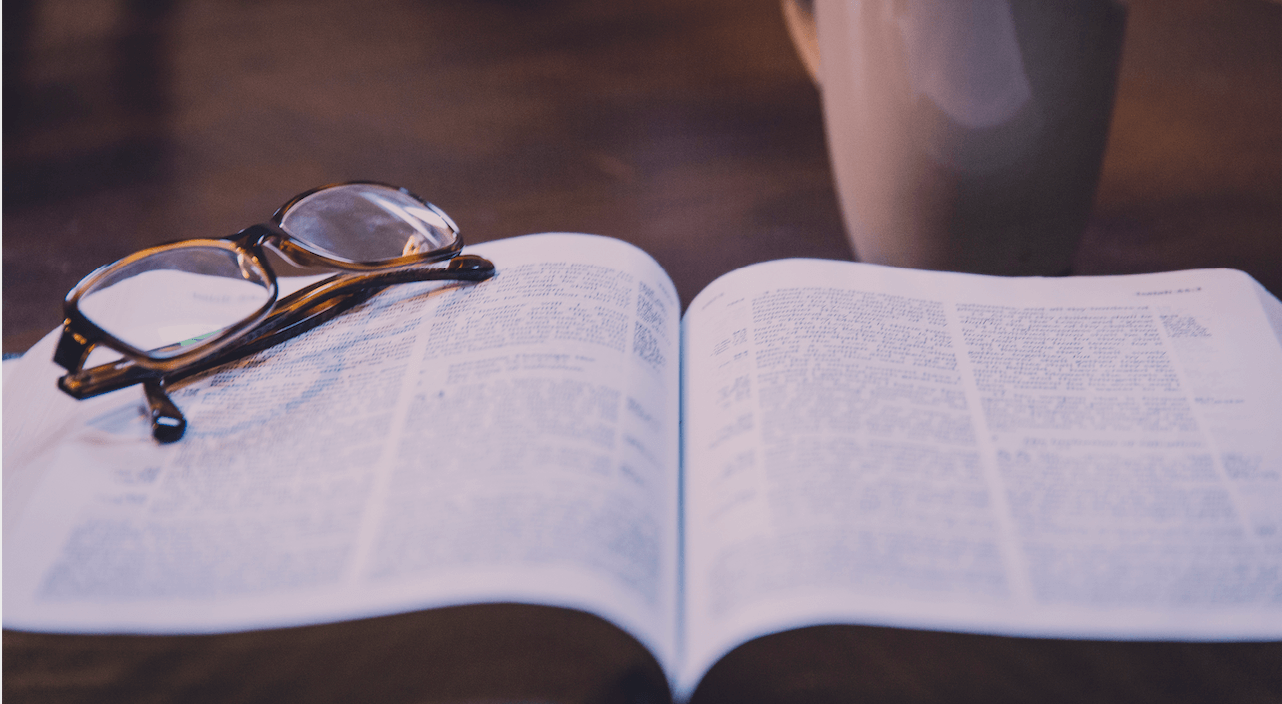 The Lord speaks through His Word. This can be a verse, or He speaks to us in our daily reading or He reveals truth through a study. And there are many times He will highlight a verse or portion of scripture and then confirm it.
You will find yourself running into that same verse somewhere else, or someone else saying it. It's like the Holy Spirit is breathing afresh on those Holy Words! It's powerful. I can't tell you the amount of times I the Lord will speak a verse to me and within the same day it will be mentioned on the radio or through a sermon teaching.
I do want to say it's very important that we have a good, healthy understanding of scripture. When you don't it's easy to take something out of context or have something become twisted.
Always we must look at the Word of God as a whole. We must not pick and choose verses we like, but understand the fullness of God's story.
All Scripture is God-breathed and is useful for teaching, rebuking, correcting and training in righteousness, so that the servant of God may be thoroughly equipped for every good work. – 2 Timothy 3:16-17
2. Hearing God's Still Small Voice
There are times when the Lord will speak to us in a still small voice. This can be very contrary to what we think God should talk like. We expect the powerful wind, a big shaking like an earthquake, or a roaring fire…but nope!
We want God to be LOUD! But the Holy Spirit decides to whisper to us.
Theses whispers can look like a passing thought, an impression, a strong sense of knowing. These things can be very real and powerful ways God speaks. I will go more into impressions and sensing in the next part.
The Lord said, "Go out and stand on the mountain in the presence of the Lord, for the Lord is about to pass by."
Then a great and powerful wind tore the mountains apart and shattered the rocks before the Lord, but the Lord was not in the wind. After the wind there was an earthquake, but the Lord was not in the earthquake. 12 After the earthquake came a fire, but the Lord was not in the fire. And after the fire came a gentle whisper.13 When Elijah heard it, he pulled his cloak over his face and went out and stood at the mouth of the cave.
Then a voice said to him, "What are you doing here, Elijah?" – 1 Kings 19:11-13
3. Hearing the Voice of God Through Impressions & Sensing
Impression or sensing something can be God telling us something. This is not to be confused with suspicion. It can be a deep knowing.
When I was 10 years old I wanted to go to this slumber party, but my mom didn't feel right about it. She had such a strong sense that it would be a bad idea. But I begged my mom to let me go. I mean what 10-year-old doesn't want to go to a party?
So, she reluctantly shrugged off the feeling and thought perhaps she was being overly protective.
At the time she didn't know much about the prophetic and didn't pray about the feeling she was having. Long story short, I did go to the birthday party.
I ended up in the hospital though. A rattle snake bit me when I was in yard playing with the other kids.
In the Word, we see that in Acts 27 that the apostle Paul perceived that the ship wasn't going to make it. You can read the verses below.
Now when much time had been spent, and sailing was now dangerous because the Fast was already over, Paul advised them, saying, "Men, I perceive that this voyage will end with disaster and much loss, not only of the cargo and ship, but also our lives." – Acts 27:9-10
That word perceived is theōreō in Greek. According to the Strong Concordance it is first meaning discern. Interesting enough they use the intensively.
θεωρέωtheōréō, theh-o-reh'-o; from a derivative of G2300 (perhaps by addition of G3708); to be a spectator of, i.e. discern, (literally, figuratively (experience) or intensively (acknowledge)):—behold, consider, look on, perceive, see. Compare G3700.
If paul had a vision they would have used a different greek word. What he perceived was an impression he saw spiritually or a deep (intense) knowing that the ship was going down.
4. Angels: God's Messangers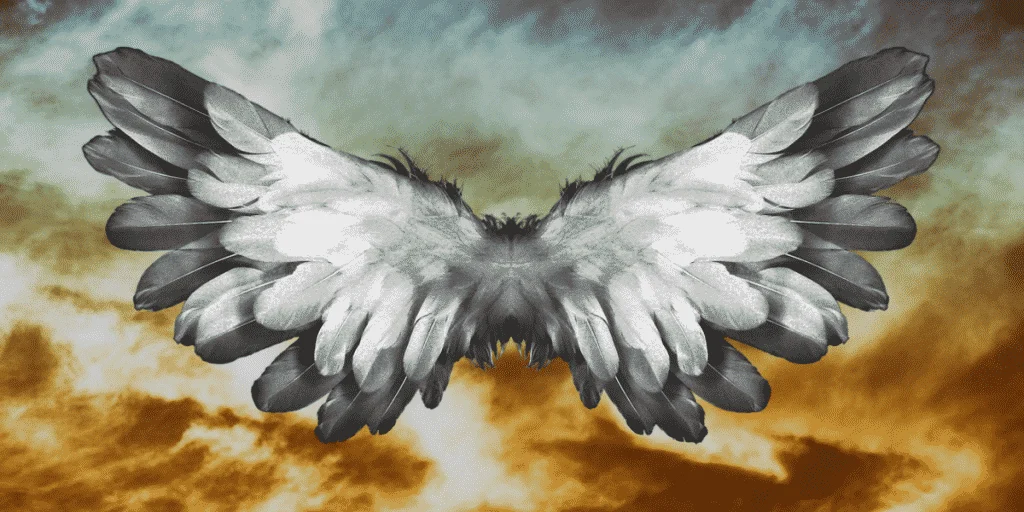 God will sometimes send an angel to speak to us. We see countless stories in the Old and New Testament. The very word angel means messenger.
If you have been on my blog you will have seen my posts on angels. If not then don't miss out on them. They will give you a lot more insight!
If you would like to check out all my articles on angels please visit: Christian Angelology: The Study of Angels In The Bible
5. Recognizing God's Voice Through Creation
The heavens declare the glory of God, and the sky above proclaims his handiwork. Day to day pours out speech, and night to night reveals knowledge. –Psalm 19:1-2
It's such a beautiful picture when God uses creation to speak to us. This can look like the Lord reminding you that His strength is like a mountain, or how flowers speak of His beauty.
But God can also use creation in unique ways to speak to us prophetically. Almost like nature is doing a prophetic act before us. This is also seen throughout scripture.
6. God Speaks Through Visions
1/3 of the Bible is made up of dreams and visions. It's safe to say God speaks through them. And if you are curious to know the difference between the to…please visit: The Difference Between Dreams and Visions
Visions come in two types:
Open Visions– These visions are like a TV screen is all of a sudden in front of us with our eyes wide open. They are extremely vivid and detailed. I have experienced these before and it's something you don't forget.
Visions of the Mind- These are more subtle, like the still small voice. These pictures happen within your mind's eye. You can see this when Paul the apostle was blind and had a vision of Ananias praying for his healing…He didn't see the vision with his natural eyes. Acts 9
7. God Speaks Through Dreams
In the last days, God says,
I will pour out my Spirit on all people.
Your sons and daughters will prophesy,
your young men will see visions,
your old men will dream dreams. –Acts 2:17
As mentioned above dreams have always been a way God speaks to His people. Because this is a HUGE topic you can find more information on this check out: Does God Speak in Dreams? and Bible Verses About Dreams
8. God Speaks Through Trances
Trances are not something you hear a lot about, but they are mentioned in scripture.
In the Strong's Concordance, "Trance" is ekstasis in the Greek. It means a displacement of the mind, i.e. bewilderment, "ecstasy":—+ be amazed, amazement, astonishment, trance.
This is the experience Peter had in Acts 10 when he was on top of the roof praying.
I came to know the Lord through a trance. I had one where Jesus came and visited me. It was an encounter I will NEVER forget and it led to my conversion.
I have also witnessed someone going into a trance and afterward sharing a testimony of her incredible experience with the Lord.
9. Hearing the Voice of God through Godly Counsel & Fellowship with other Christians
Sometimes God uses other people to speak through. We see this throughout the Bible. Here are some examples below:
John the Baptist with Jesus
Jesus with Peter
The story of Paul and Ananias
When the Prophet's Prophesied to over people (example: Samuel & David)
The story of ananias and sapphira
This is just a handful of examples. The Bible is filled with these amazing stories.
Now for us practically a word could come from a fellow brother/sister in Christ, a preacher, Godly counsel, a prophetic word, word of wisdom, (gifts of the Holy Spirit) etc. I believe most Christians have experienced this and confirmation.
10. God Uses Circumstances to Speak to Us
There are times when God speaks to us through circumstances. I love what Mark Ballenger says, about circumstances:
"It's important not to stretch this method of hearing God and knowing his will too far. God does speak through the circumstances of our lives, but we still have to be careful how we interpret "what" God is saying through the circumstances. I believe this method of hearing from God should be used to help you answer yes or no questions and not questions about God's pleasure or displeasure with you."
An example of this is the story of the prophet Balaam and the donkey (Number 22). God used an angel to prevent the donkey from being able to move forward. This hindered Balaam from cursing the Israelites, which God later told Him not to do.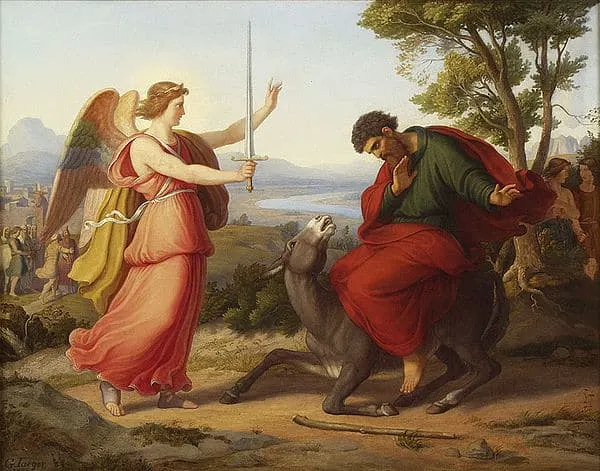 God will close doors, open others and get us where He needs us. Sometimes God speaking isn't through words, but circumstances in our lives.
11. Audible Voice of the God
We see this in scriptures with Jesus, Paul, and others. I have even heard some ministers who have experienced this.
It tends to not to be a very common way God chooses to speak but He has done it! It must be an amazing encounter.
Important Note About Hearing the Voice of God
God will never contradict His word. I don't care the experience if it doesn't line up with the Word of God and His Character….you toss it. If you are unsure then seek out Godly wisdom from elders in your church and pray for confirmation.
I absolutely love this quote from Dr. Joe Ibojie,
---
I hope I have encouraged to reflect back if God has spoken to you in any of these ways. We can easily miss something if we are expecting God to speak super Loud.
And something my pastor has always said, "God's first language is not English." I think it's a good reminder that sometimes we put God in our little box because it's all we know and we feel safe.
But when we look in the Bible it's clear that the way God speaks is much more vast and mysterious.
If you want to grow more in the prophetic and hearing the voice of God then check out these posts below or visit my Christian Articles Page. Feel free to drop me a comment below and share with me what you are learning. And remember Jesus loves you and He wants to speak to you.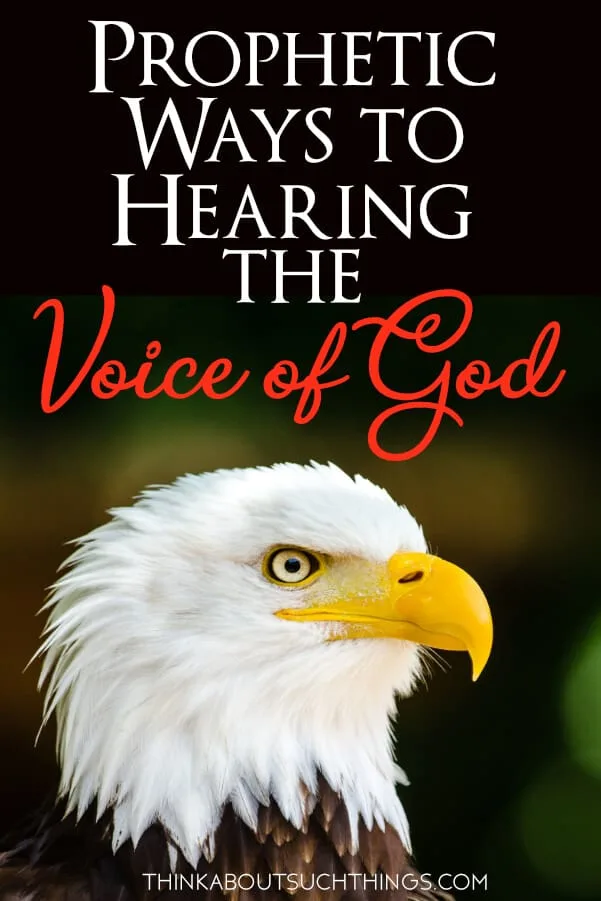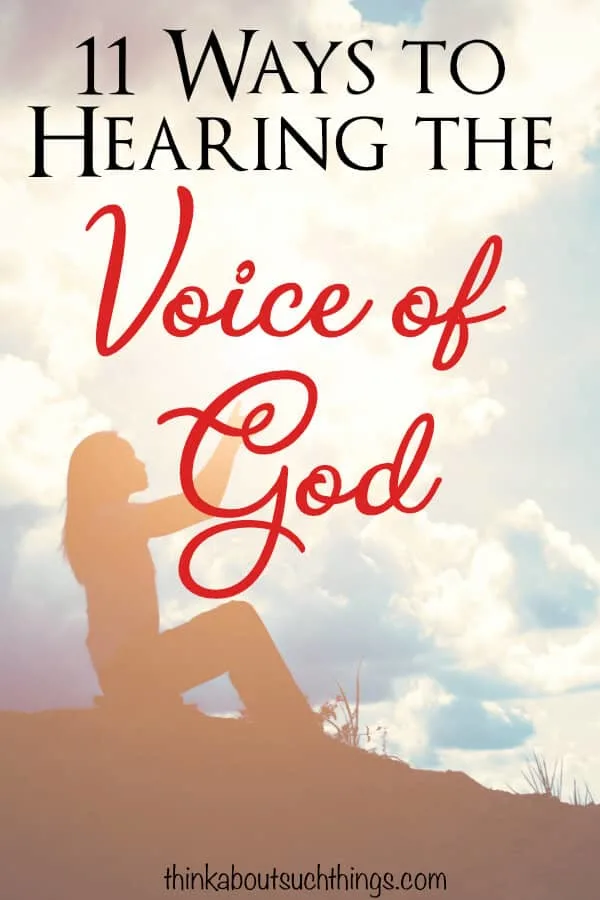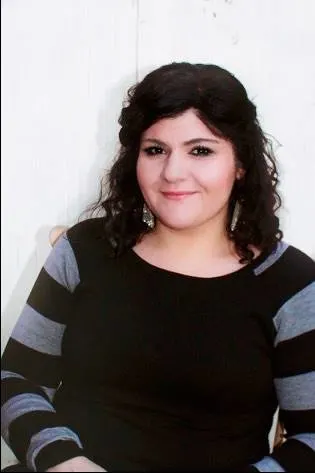 Melissa is a passionate minister, speaker and an ongoing learner of the Bible. She has been involved in church and vocational ministry for over 18 years. And is the founder of Think About Such Things. She has the heart to equip the saints by helping them get into the Word of God and fall more in love with Jesus. She also enjoys family, cooking, and reading.
She has spoken in churches in California, Oregon, Texas, and Mexico and has been featured in Guidepost Magazine and All Recipes Magazine. Read More…