In this article, we will look at 9 prayer points for spiritual growth and how they can help strengthen our walk with God. You can use them in your alone time with the Lord or corporately with a group. Let's get started!
Our desire for spiritual growth should not just be some kind of dream or future hope. But as Christians, we should be proactive towards it. And one of those things we can do is pray for spiritual growth.
But sometimes it's hard to know exactly what to pray. So, I wanted to share with you 9 key things to pray over yourself! Each prayer point will have Bible verse with it and some suggestions on what to pray.
Just remember that when you invite God in to grow and teach you that you need to be willing to let situations and circumstances teach you and draw you closer to God. The quote by Sinclair B. Ferguson is a great way to look at spiritual growth: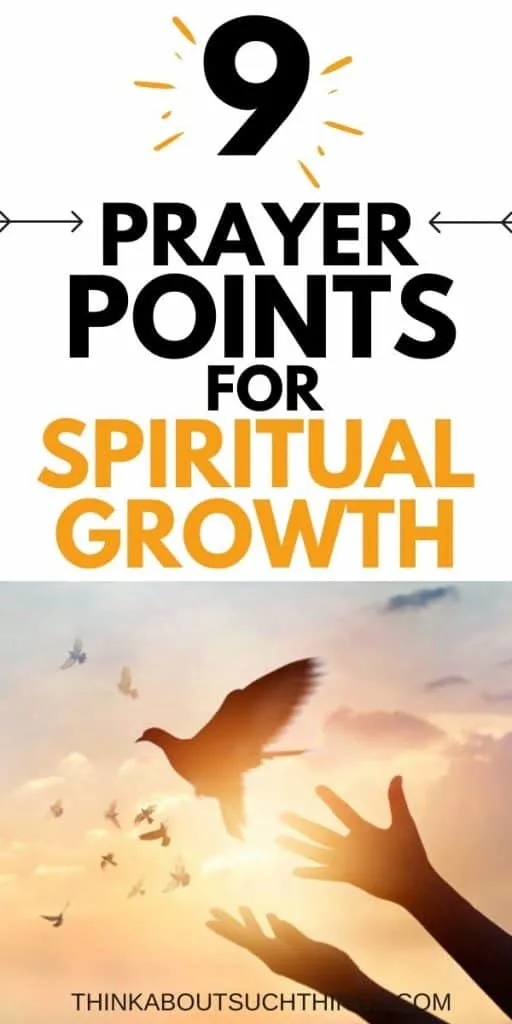 Prayer Points for Spiritual Growth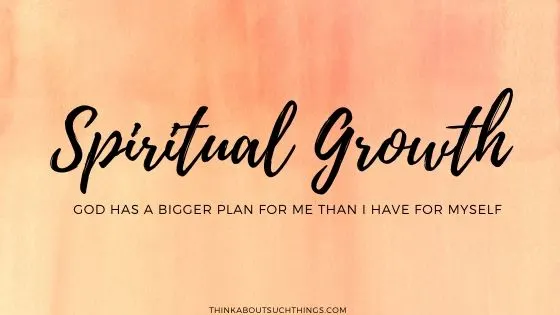 Much like my other post, Prayer Points: Prayer Every Christian Should Pray and the Prayer of Hannah. I encourage you to let the Holy Spirit guide you as you pray through these. He might highlight something to you or encourage you to pray longer on a specific point.
Also, you can pray these pray points all at one time or pray just one a day. It's up to you!
Prayer Point #1: Faith
But without faith it is impossible to please Him, for he who comes to God must believe that He is, and that He is a rewarder of those who diligently seek Him. – Hebrews 11:6
Here are some key ways you can pray for more faith:
Pray that the Lord would expose any places of doubt that you have
Ask God to give you the gift of faith
Pray for your faith and trust in Him to grow
Faith comes by hearing (Romans 10:17) Ask the Lord for your ears to be open to hear so as you listen to God's word your faith will grow.
Prayer Point #2: Love
37 Jesus said to him, "'You shall love the Lord your God with all your heart, with all your soul, and with all your mind.' 38 This is the first and great commandment. 39 And the second is like it: 'You shall love your neighbor as yourself.' 40 On these two commandments hang all the Law and the Prophets." -Matthew 22:37-40
Agape love is foundational in our walk as a believer and it's something we can grow in daily. Just from the Bible passage above we can pray for two key things:
Pray for your love for God to deepen in your heart, soul, and mind.
Pray for the love of God to be in your heart towards other people. Ask for compassion and to see through His eyes.
Prayer Point #3: Spiritual Hunger and Passion
As the deer pants for the water brooks, So pants my soul for You, O God. My soul thirsts for God, for the living God.– Psalm 42:1-2
It may have never crossed your mind to pray for spiritual hunger but you should! It really is connected with prayer point #2. We want to love God so much that we burn for Him!
Ask God to stir up your hunger and desire for Him. Ask him for a fire to burn in your heart for Him.
I love this worship song and I think it really shares the cry of our heart to want more of God.
Prayer Point #4: Discernment & Wisdom
If any of you lacks wisdom, let him ask of God, who gives to all liberally and without reproach, and it will be given to him. 6 But let him ask in faith, with no doubting, for he who doubts is like a wave of the sea driven and tossed by the wind. – James 1:5-6
It's really important that as we mature in God that we have wisdom and discernment for the choices we make and for the things we take in and learn. The world is constantly bombarding us with ideologies that don't line up with God's word. It's important that we can discern these things.
Ask God to give you wisdom with the situations and circumstances you have in front of you and future ones to come.
Ask God to give you the gift of word of wisdom and discernment so you can rightly divide things and help others.
Pray that as you study God's word that it's truth would come to mind when facing hardships.
Ask God for eyes to see when faced with false truths.
Prayer Point #5: Courage and Strength
Have I not commanded you? Be strong and of good courage; do not be afraid, nor be dismayed, for the Lord your God is with you wherever you go. – Joshua 1:9
A big part of our spiritual growth is facing things that we are fearful of. And to do that we need to have courage and strength.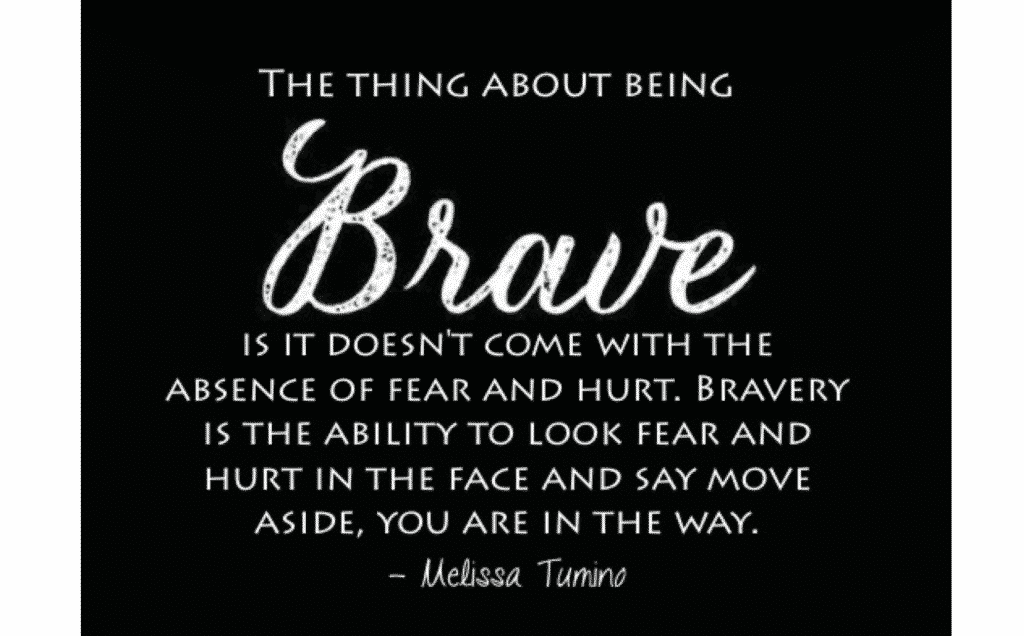 Pray for the Lord to give you courage and strength to face your fears. And if you are not sure what those fears are ask God to reveal them to you. I know it may sound weird to want to know them, but that's the only way you will be able to work and conquer them.
This is what spiritual growth and maturity is about!
Prayer Point #6: Soft Heart
The sacrifices of God are a broken spirit, A broken and a contrite heart—These, O God, You will not despise. – Psalm 51:17
You can look spiritually mature because you know LOTS of things, but if your heart is hard than you have missed the whole point. A soft heart is something that all Christians should desire and aim for.
A soft heart is quick to repent
A soft heart is quick to forgive
A soft heart is quick to seek God
A soft heart is slow to anger
Pray for God to soften your heart and that any type of callousness (bitterness, anger, hatred, unforgiveness) would be removed. If God convicts you as you pray and bring up a certain person or situation. Repent and make things right.
Prayer Point #7: Grace
Let us therefore come boldly to the throne of grace, that we may obtain mercy and find grace to help in time of need. – Hebrews 4:16
Much like faith we should be pray for grace. Here are some key ways you can pray:
If you are struggling in a certain area ask God for His grace! It's sufficient! (2 Corinthians 12:9)
Ask God for His grace to cover you in your life. Get specific…in your family, work, school, relationships, etc….
Prayer Point #8: Identity and Calling
When we don't who we are in Christ and don't understand or see what God has called us to it can cause a lot of confusion, wrong choices, and disappointment in our lives.
It's important that we grow spiritually in these two areas. I encourage you to pray through the prayers of Ephesians. That God would give you a spirit of wisdom and revelation!
17 that the God of our Lord Jesus Christ, the Father of glory, may give to you the spirit of wisdom and revelation in the knowledge of Him, 18 the eyes of your understanding being enlightened; that you may know what is the hope of His calling, what are the riches of the glory of His inheritance in the saints, 19 and what is the exceeding greatness of His power toward us who believe, according to the working of His mighty power 20 which He worked in Christ when He raised Him from the dead and seated Him at His right hand in the heavenly places, 21 far above all principality and power and might and dominion, and every name that is named, not only in this age but also in that which is to come. – Ephesians 1:17-21
Other key things to pray:
Pray for a transformed mind for your identity in God and your understanding of God's identity
Pray for clarity on what God has called you to
Pray to understand the times and seasons God had for you
Ask God to open the doors He has for you and to close doors that are not part of His plan.
Ask God to open your eyes to all that He has for you.
But as God has distributed to each one, as the Lord has called each one, so let him walk. And so I ordain in all the churches. – 1 Corinthians 7:17
Prayer Point #9: Godly Relationships
As iron sharpens iron, So a man sharpens the countenance of his friend.- Proverbs 27:17
Who we surround ourselves with will affect us spiritually. You can either spend time with people who will edify and build you up, or you can hang out with people who will bring you down and become cold towards God.
If you want to grow spiritually, then your relationships matter! Pray for them!
Ask God to place a fire in the heart of the people you spend time with
Ask God to send you people in your life that would be like iron sharpens iron.
Pray that the Lord would protect you from relationships that would harm you spiritually, emotionally, and physically.
Ask God to bring spiritual moms and dads into your life.
---
I hope these prayer points for spiritual growth have encouraged you to pray over yourself! I also pray that you grow and flourish in God. That He would take you to a deeper place in Him. Where you will experience His love, truth, and freedom on a whole new level. In Jesus' mighty name…Amen!
Feel free to drop me a comment below and share with me what God is doing in your life. I would love to hear from you!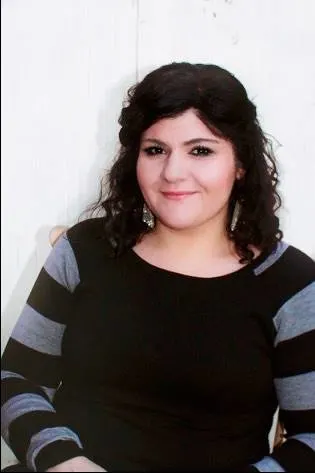 Melissa is a passionate minister, speaker and an ongoing learner of the Bible. She has been involved in church and vocational ministry for over 18 years. And is the founder of Think About Such Things. She has the heart to equip the saints by helping them get into the Word of God and fall more in love with Jesus. She also enjoys family, cooking, and reading.
She has spoken in churches in California, Oregon, Texas, and Mexico and has been featured in Guidepost Magazine and All Recipes Magazine. Read More…