In this article we will look at different prayers for church family. These prayers can be used privately or in a group setting.
When we pray for our church family, we are praying for God's best for them. We are asking Him to unite them in love and truth, to grow them spiritually, to give them strength in times of trial, to activate their spiritual gifts, and to help them overcome any conflicts they may be facing.
If ever, the church needs prayer it's in this season. The world has been increasingly hostile towards the body of Christ. So, it's vital we cover our church family. So please, pray with me that God will bless His Church Family abundantly!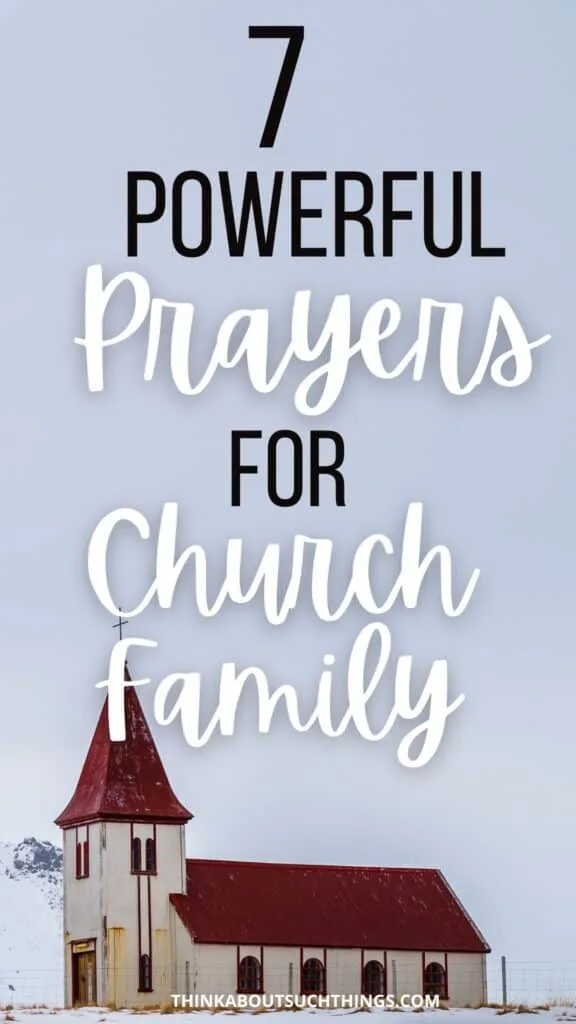 >> Don't forget to pray for our pastors and church leaders as well!
Prayers for Church Family
Each prayer below has a Bible verse to help you inspire your prayer time. I encourage you to not just pray the prayers, but try to be sensitive to the Holy Spirit and follow His leading as you pray.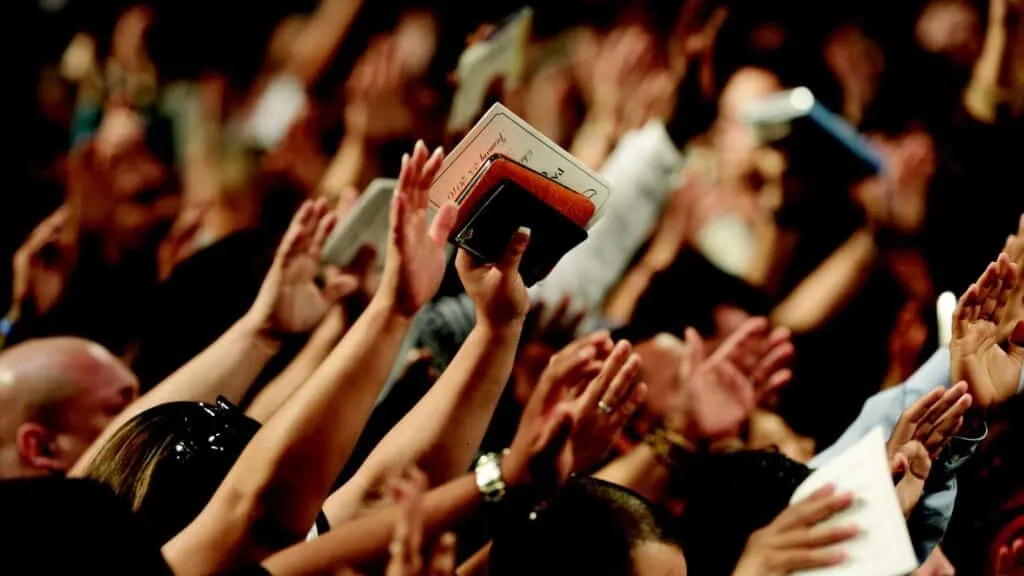 >>More Prayers – 9 Transformational Prayer Points for the Church
A Prayer for Unity for Church Family
"My prayer is not for them alone. I pray also for those who will believe in me through their message, that all of them may be one, Father, just as you are in me and I am in you. May they also be in us so that the world may believe that you have sent me. – John 17:20-21
Father God, I come to You in the name of Jesus Christ. Your Word says in John 17:20-21 that we are to be one, even as You and the Father are one. I pray for unity among our church family members. I pray that they will put aside their differences and come together in love and truth. That this unity would bring forth a greater anointing and power of Your Spirit. I pray that we would be an effective witness to the lost and dying world around us. In Jesus' name, Amen.
A Prayer for Spiritual Growth for the Church Family
until we all reach unity in the faith and in the knowledge of the Son of God and become mature, attaining to the whole measure of the fullness of Christ. – Ephesians 4:13
Father, I pray that our church family will grow spiritually. That they would hunger and thirst after righteousness. That they would study Your Word daily and apply it to their lives. I pray that they would develop a deep relationship with You through prayer and worship. Help them to become mature Christians, attaining to the whole measure of the fullness of Christ. In Jesus' name, Amen.
A Prayer for Strength for Church Family
But he said to me, "My grace is sufficient for you, for my power is made perfect in weakness." Therefore I will boast all the more gladly about my weaknesses, so that Christ's power may rest on me. – 2 Corinthians 12:9
Father God, we live in a fallen and broken world. There are so many things that can try to drag our church family members down. I pray that You would give them the strength they need to overcome every obstacle. I pray that Your power would be made perfect in their lives, especially in their areas of weakness. Cover them with your strength, Lord! In the mighty name of Jesus, amen.
A Prayer for Church Family to have Passion for God
After they prayed, the place where they were meeting was shaken. And they were all filled with the Holy Spirit and spoke the word of God boldly. – Acts 4:31
Father, I pray that our church family would be filled with Your Holy Spirit. That they would speak the bold truth of Your Word without fear. I pray that their passion for You would be evident to all who see them. Stir the church's faith up. Use them as a powerful witness for Your kingdom, Lord! In Jesus' name, Amen.
A Prayer for Spiritual Gifts to be Activated for the Church Family
Now to each one the manifestation of the Spirit is given for the common good. – 1 Corinthians 12:7
Father, we know that You have given each member of our church family spiritual gifts. I pray that these gifts would be activated in their lives. That they would use them for the common good and to build up Your kingdom. Help us to encourage one another to use our gifts for Your glory! Let us not be jealous, or compare with one another. But that we would understand we are the body of Christ and we need each other.In Jesus' mighty name, Amen.
A Prayer for Church Family Who Is Having Conflicts
If it is possible, as far as it depends on you, live at peace with everyone. – Romans 12:18
Lord, I know that conflicts are inevitable in this life. But we also know that You command us to live at peace with one another. I pray for healing and reconciliation among our church family members who are having conflicts. I pray that they would put aside their pride and seek to understand the other person's point of view. I pray for them to be filled with Your love for one another. That they would walk in forgiveness and kindness. Help them to resolve their differences in a Christ-like manner. In the name of Jesus, amen
A Prayer for Church Family to have Love and Grace for One Another
And over all these virtues put on love, which binds them all together in perfect unity.
Let the peace of Christ rule in your hearts, since as members of one body you were called to peace. And be thankful. – Colossians 3:14-15
Father, we know that love is the glue that holds us all together as Your church family. I pray that we would have an abundance of love and grace for one another. That we would be quick to forgive and slow to anger. That our unity would be evident to those who are looking on from the
---
I hope you these prayers for church family has encouraged you to keep the church members in your congregation covered in prayer. You are making a huge difference in the spirit realm when you do!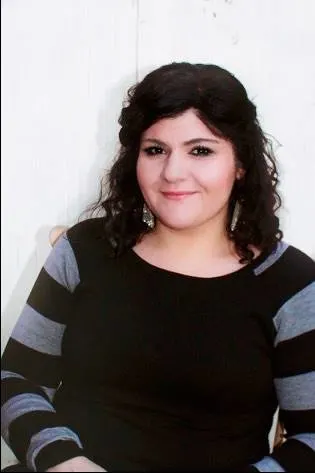 Melissa is a passionate minister, speaker and an ongoing learner of the Bible. She has been involved in church and vocational ministry for over 18 years. And is the founder of Think About Such Things. She has the heart to equip the saints by helping them get into the Word of God and fall more in love with Jesus. She also enjoys family, cooking, and reading.
She has spoken in churches in California, Oregon, Texas, and Mexico and has been featured in Guidepost Magazine and All Recipes Magazine. Read More…