In this book review we will explore the new devotional, Spurgeon and the Psalms.
If you have been around my site you will know I am a big fan of Spurgeon and his teachings. I even have a post of some of my favorite quotes from him. Now let's take a look at this new book.
About the Book:
"Spurgeon & the Psalms will guide you into reading and meditating on God's Word with the insight of "the prince of preachers." This devotional features a brief extract from Charles Spurgeon's beloved The Treasury of David leading into each of the 150 chapters of Psalms in the trusted New King James Version.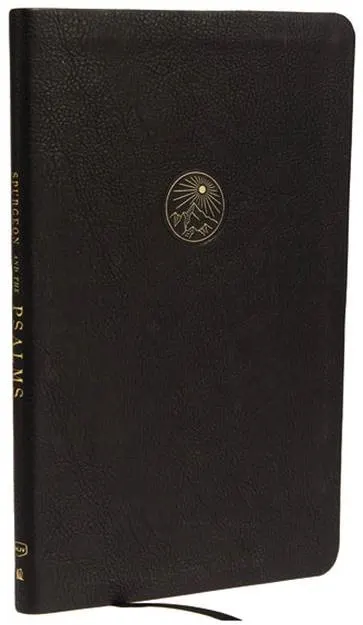 Features include:
Devotional thoughts from Charles Spurgeon drawn from The Treasury of David
An exquisite edition of Psalms in the trusted NKJV translation
Each psalm is set in a poetic-style single column on a right-hand page with room to journal your own meditations
Clear and readable NKJV Comfort Print® typeface"
Source – Thomasnelsonbibles.com
My Review – Spurgeon and the Psalms (NKJV)
What I have really enjoyed about this little black book is that it can be used as a devotional or as a way to study the Psalms. Before each Psalm a golden nugget (aka a paragraph from when he taught through the book of Psalms) from Spurgeon is shared that goes with the theme of the Psalm.
This gives the reader a little insight and thought into what they are going to read. The book itself has spacious margins giving the reader plenty of room to jot down notes and any additional insight from the commentary. But the paper is like a Bible very thin and delicate. So, perciousen should be made when using certain pens and highlighters.
I believe this devotional would be a blessing to any Spurgeon fan or someone who wants to go through the Psalms.
I received this book free as a member of BibleGateway Blogger Grid. I was not required to write a review. The opinions I have expressed are my own. I am disclosing this in accordance with the Federal Trade Commission's 16 CFR, Part 255: "Guides Concerning the Use of Endorsements and Testimonials in Advertising.
For other book reviews check out the link below!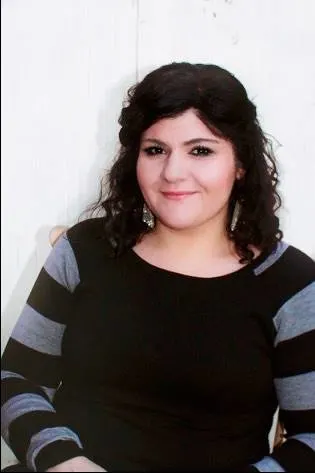 Melissa is a passionate minister, speaker and an ongoing learner of the Bible. She has been involved in church and vocational ministry for over 18 years. And is the founder of Think About Such Things. She has the heart to equip the saints by helping them get into the Word of God and fall more in love with Jesus. She also enjoys family, cooking, and reading.
She has spoken in churches in California, Oregon, Texas, and Mexico and has been featured in Guidepost Magazine and All Recipes Magazine. Read More…