In this article we will explore a powerful collection of Charles Spurgeon quotes that will inspire your faith.
When you think of great preachers we can create a huge list of mighty men and women of God. But I can guarantee you that one name will always be on that list and that's Charles Spurgeon. His sermons to this day are read and still preached.
So, I thought it would be awesome to find some amazing Charles Spurgeon quotes and share them with you. Now, there are LOTS of quotes out there from Spurgeon, but these are 27 that I really inspired me. And I hope they do the same for you.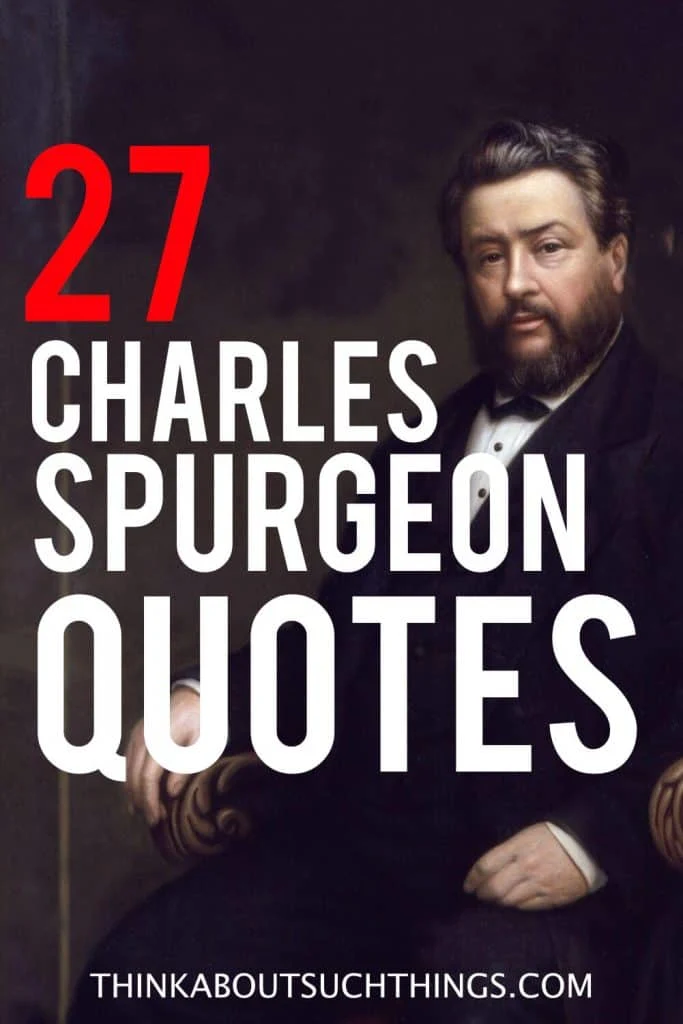 A Short Charles Spurgeon Biography

As you know with all my quote posts…I like to share a short little bio. Here is a snippet from The Spurgeon Center.
Born on June 19th, 1834, in Kelvedon, Essex, to John and Eliza Spurgeon, he was the firstborn of seventeen children, although unfortunately only eight survived adolescence. A boy who loved books, he quickly became fascinated with John Bunyan's Pilgrim's Progress. However, Charles did not lose his own burden at the foot of the cross until January 6th, 1850.
That morning a roaring blizzard forced Charles into the first church he could find, the Primitive Methodist Chapel on Artillery Street in Colchester, England. There Charles heard a sermon delivered by a man who was in his words, "really stupid" and who could "not even pronounce the words rightly." Yet, by God's grace Charles "looked to Christ" and was saved. Soon thereafter he moved to Cambridge, joined St. Andrews Street Baptist Church, and began his ministry as an itinerant preacher.
In October of 1851 Charles was called to preach in first church, Waterbeach Chapel, and soon thereafter accepted the pastorate of New Park Street Chapel in Southwark, London in April of 1854. In 1861 the Metropolitan Tabernacle opened and his ministry exploded resulting in the founding of 66 parachurch ministries. His remarkable ministry in London would last 38 years before his death on January 31st, 1892 in Menton, France…. Read more…
Quotes By Charles Spurgeon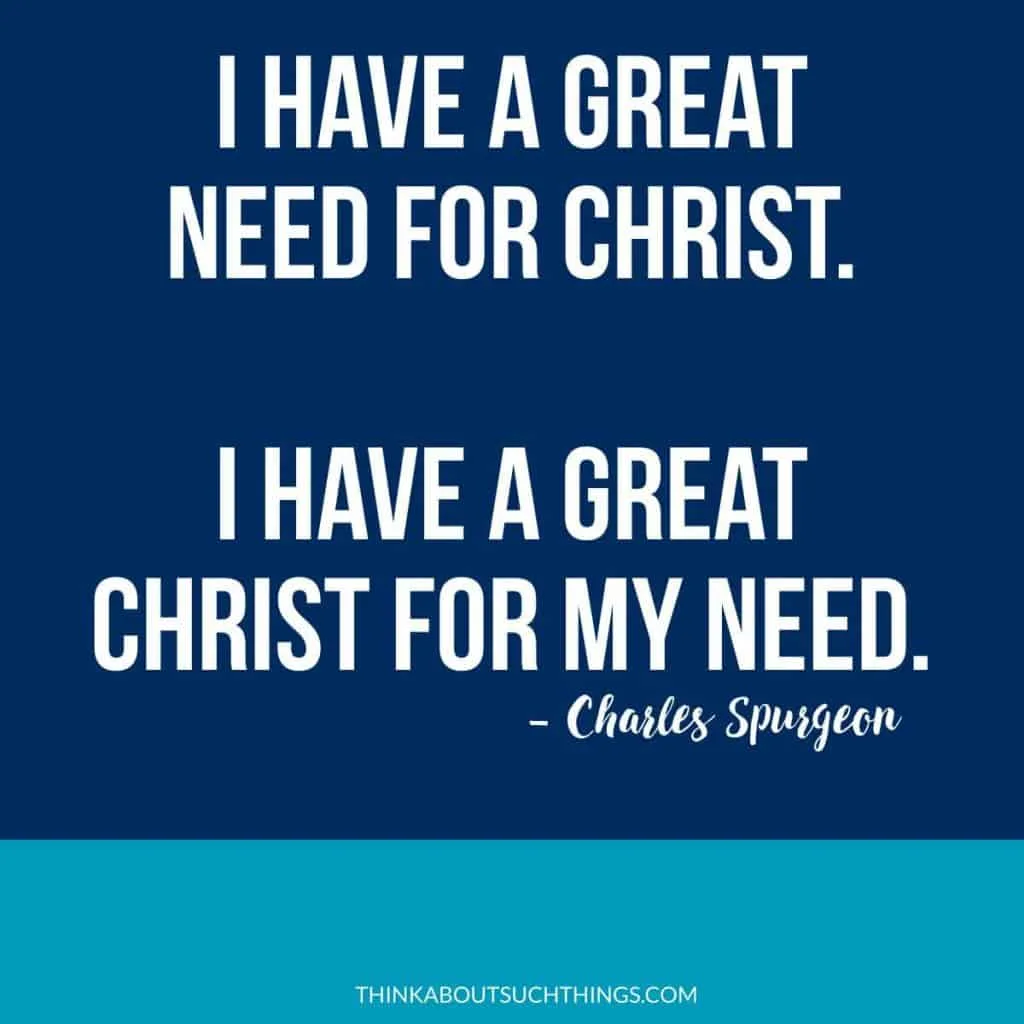 Our anxiety does not empty tomorrow of its sorrows, but only empties today of its strengths. ― Charles Spurgeon
I would rather speak five words out of this book than 50,000 words of the philosophers. If we want revivals, we must revive our reverence for the Word of God. If we want conversions, we must put more of God's Word into our sermons. ― Charles H. Spurgeon
That very church which the world likes best is sure to be that which God abhors. ― Charles Spurgeon
I have a great need for Christ: I have a great Christ for my need. ― Charles H. Spurgeon
A Bible that's falling apart usually belongs to someone who isn't. ― Charles Spurgeon
If sinners be damned, at least let them leap to Hell over our dead bodies. And if they perish, let them perish with our arms wrapped about their knees, imploring them to stay. If Hell must be filled, let it be filled in the teeth of our exertions, and let not one go unwarned and unprayed for. ― Charles Spurgeon
O child of God, be more careful to keep the way of the Lord, more concentrated in heart in seeking His glory, and you will see the loving-kindness and the tender mercy of the Lord in your life. ― Charles H. Spurgeon
God is too good to be unkind and He is too wise to be mistaken. And when we cannot trace His hand, we must trust His heart. ― Charles H. Spurgeon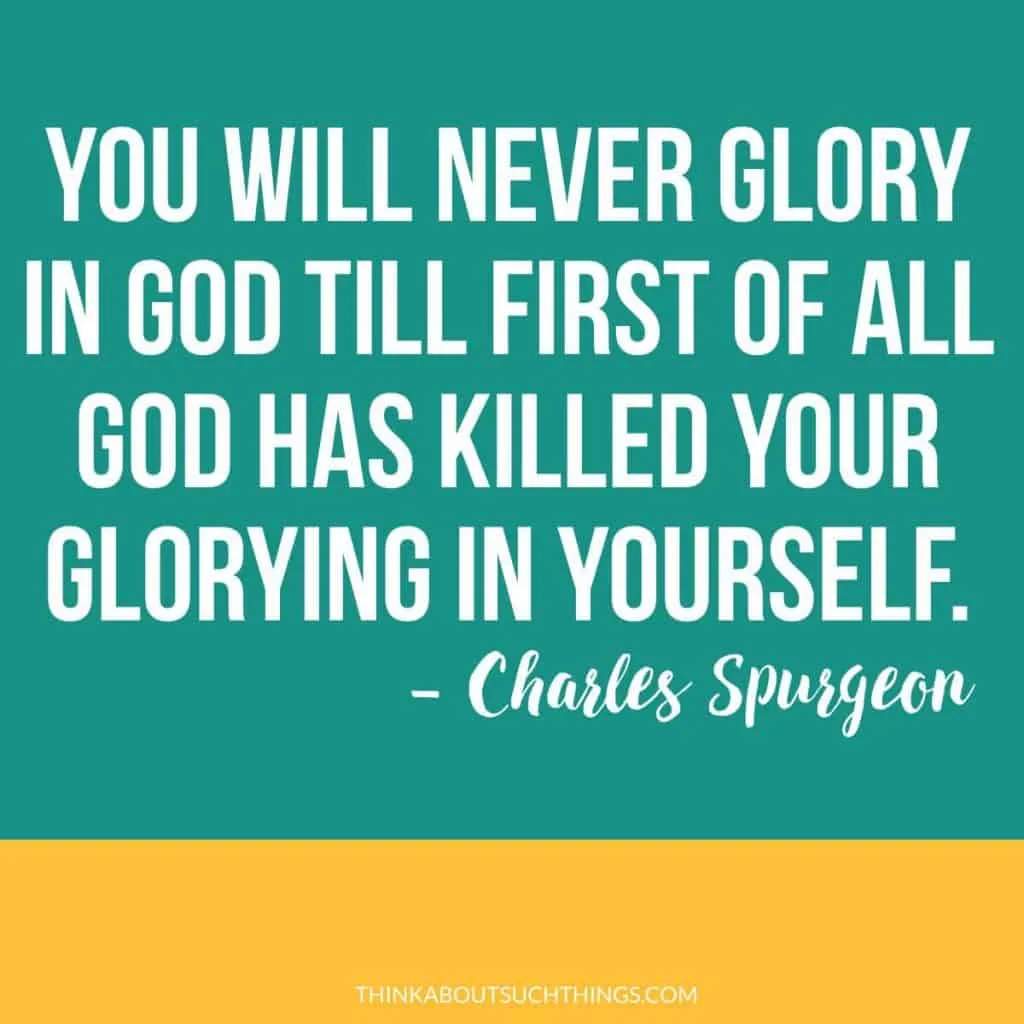 If your creed and Scripture do not agree, cut your creed to pieces, but make it agree with this book. If there be anything in the church to which you belong which is contrary to the inspired Word, leave that church. ― Charles H. Spurgeon
Visit many good books, but live in the Bible. ― Charles Spurgeon
The heart of Christ became like a reservoir in the midst of the mountains. All the tributary streams of iniquity, and every drop of the sins of his people, ran down and gathered into one vast lake, deep as hell and shoreless as eternity. All these met, as it were, in Christ's heart, and he endured them all. ― Charles H. Spurgeon
There must be a divorce between you and sin, or there can be no marriage between you and Christ. ― Charles H. Spurgeon
A good character is the best tombstone. Those who loved you and were helped by you will remember you when forget-me-nots have withered. Carve your name on hearts, not on marble. ― Charles H. Spurgeon
You will never glory in God till first of all God has killed your glorying in yourself. ― Charles H. Spurgeon
We are not responsible to God for the soul that are saved, but we are responsible for the Gospel that is preached, and for the way in which we preach it. ― Charles H. Spurgeon
The more you read the Bible; and the more you meditate on it, the more you will be astonished with it. ― Charles H. Spurgeon
I would go to the deeps a hundred times to cheer a downcast spirit. It is good for me to have been afflicted, that I might know how to speak a word in season to one that is weary. ― Charles H. Spurgeon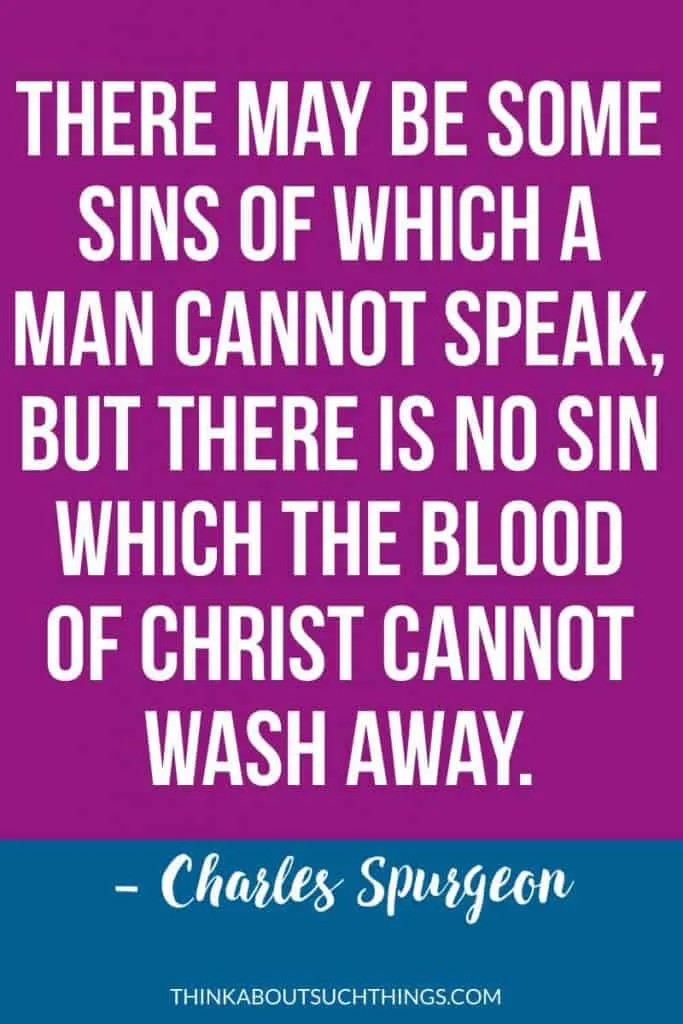 Hope itself is like a star- not to be seen in the sunshine of prosperity, and only to be discovered in the night of adversity. ― Charles H. Spurgeon
If you wish to know God, you must know his Word. If you wish to perceive his power, you must see how he works by his Word. If you wish to know his purpose before it comes to pass, you can only discover it by his Word. ― Charles H. Spurgeon
Christians can never sin cheaply; they pay a heavy price for iniquity. Transgression destroys peace of mind, obscures fellowship with Jesus, hinders prayer, brings darkness over the soul; therefore be not the serf and bondman of sin. ― Charles H. Spurgeon
If Christ is not all to you He is nothing to you. He will never go into partnership as a part Saviour of men. If He be something He must be everything, and if He be not everything He is nothing to you. ― Charles H. Spurgeon
There may be some sins of which a man cannot speak, but there is no sin which the blood of Christ cannot wash away. ― Charles H. Spurgeon
The man who cannot weep cannot preach. At least, if he never feels tears within, even if they do not show themselves without, he can scarcely be the man to handle such themes as those which God has committed to his people's charge. ― Charles H. Spurgeon
Nobody ever outgrows Scripture; the book widens and deepens with our years. ― Charles Haddon Spurgeon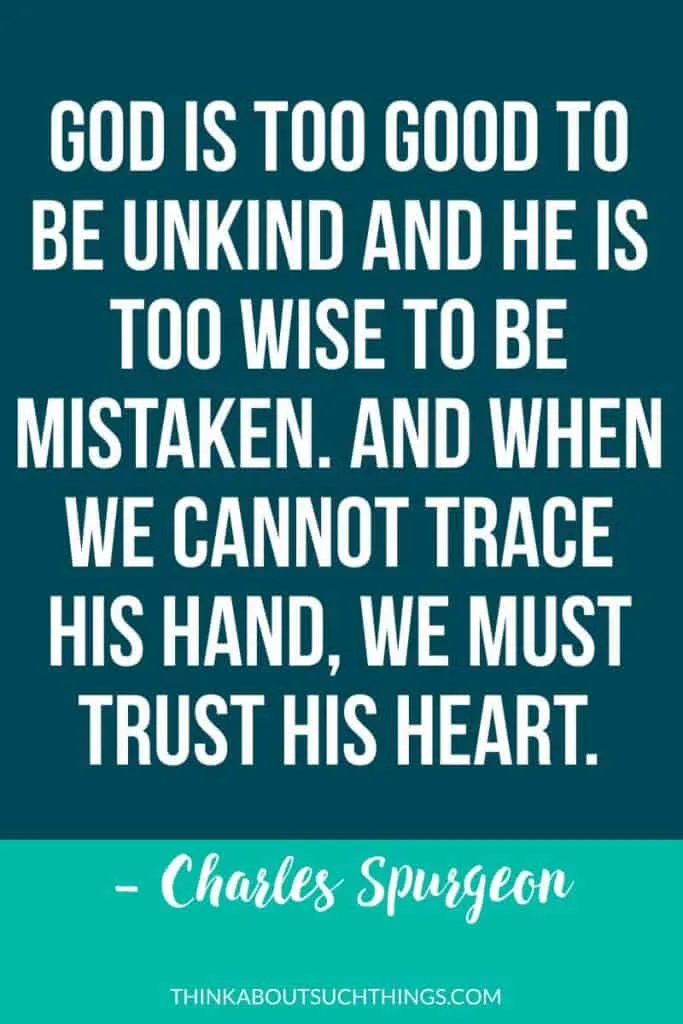 Friendship is one of the sweetest joys of life. Many might have failed beneath the bitterness of their trial had they not found a friend. ― Charles H. Spurgeon
There are some preachers who cannot or do not preach about the blood of Jesus Christ, and I have one thing to say to you concerning them: Never go to hear them! Never listen to them! ― Charles H. Spurgeon
Bible study is the metal that makes a Christian. This is the strong meat on which holy men are nourished. ― Charles H. Spurgeon
---
I hope you have enjoyed these Charles Spurgeon quotes and don't forget to check out my review of Spurgeon and the Psalms. I hope they have inspired and blessed you. He truly was an amazing man of God and did so much during his time. If you would like to grow more in your relationship with God check out my Faith Page.
Feel free to leave me a comment below! I would love to hear from you and how Charles Spurgeon's life has inspired you!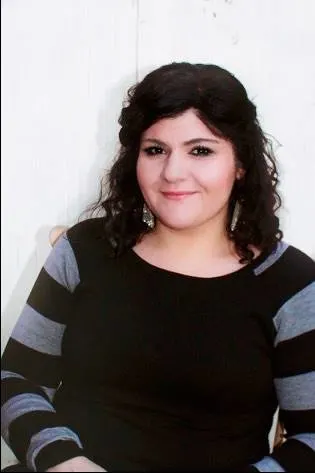 Melissa is a passionate minister, speaker and an ongoing learner of the Bible. She has been involved in church and vocational ministry for over 18 years. And is the founder of Think About Such Things. She has the heart to equip the saints by helping them get into the Word of God and fall more in love with Jesus. She also enjoys family, cooking, and reading.
She has spoken in churches in California, Oregon, Texas, and Mexico and has been featured in Guidepost Magazine and All Recipes Magazine. Read More…