Have you ever wondered if your are feeding your faith? Well in this article we will look at 6 signs that point to that you are not.
I come from an Italian family that includes a mom and brother who could give the graduates of Le Cordon Bleu a run for their money.
One warm evening in Modica, Sicily, some family friends and I walked down a road that was so small a car couldn't drive down it. We sat down at a rustic trattoria (Italian restaurant that serves simple meals), and it was like something you might see in a beautiful oil painting.
Before I could take in all the elements, the platters of food started arriving. I took a small bit of this and that to make sure I liked it before committing to larger portions. Well, there was a slight problem—there was nothing I didn't like.
After five courses, my taste buds were in culinary euphoria, while my poor stomach was pleading for me to stop. I couldn't do it anymore; I pushed my plate away from me and declared I was done!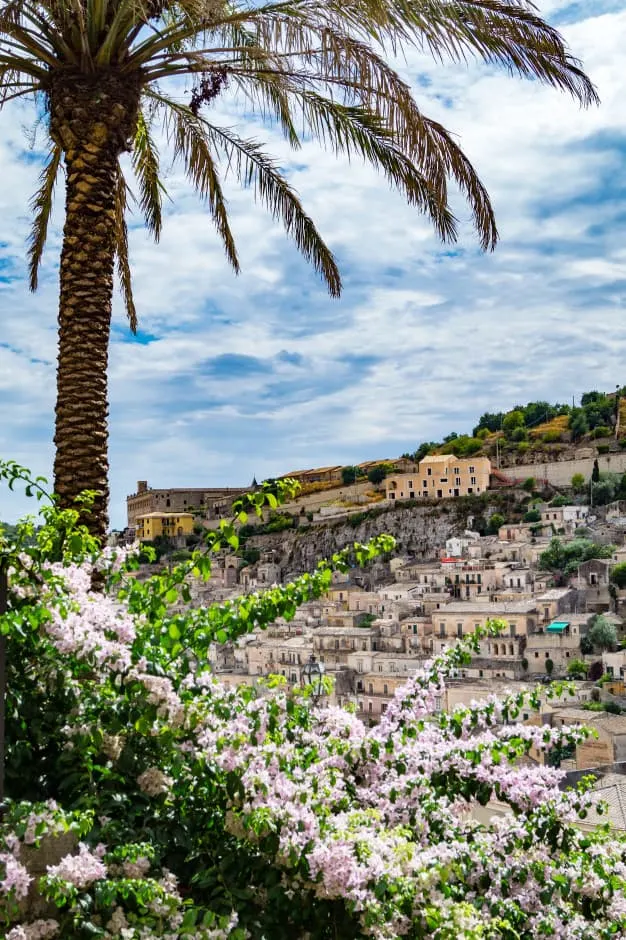 That was when the waiter came with a plate of Italian pastries!
I was so disappointed in myself for not leaving room for dessert; and, to top it off, there is no such thing as a doggy bag in Italy.
So, what does that have to do with feeding your faith? Well, we have attended some of the most amazing churches, conferences, and classes. We have the joy and honor at those services to enjoy a spiritual five-course meal.
We pig out on wonderful worship, preaching, and the presence of God and it is good! I mean real GOOD.
If we are avid churchgoers, we might even pick up a salad at a Wednesday night class at our church, and then on Thursday head to a small group for some pizza. We have become so accustomed to church and spiritual leaders feeding us, that we have no clue how to cook a meal for ourselves or we are too lazy to get in the kitchen.
Starvation has become the norm for most Christians. It's like we are suffering from a form of spiritual anorexia or starvation. We would rather starve waiting for the spiritual restaurant—oh, I mean the church—to open than spend time seeking God in prayer and studying the Bible on a regular basis.
To make things clear there is nothing wrong with getting a meal at church. I actually recommend eating from our spiritual leaders and ministers, but they can't be our sole supplier of food.
If we truly want to be healthy, mature Christians, we need to start eating at home. We need to be feeding our faith.
In John 14:26, Jesus says,
"But the Counselor, the Holy Spirit, whom the Father will send in my name, will teach you all things and will remind you of everything I have said to you."
God has supplied the very Person that will feed us. The Holy Spirit is willing to teach us, we just need to position ourselves to be taught by Him.
No matter where the Lord leads us, if we learn to feed ourselves and gain insight from Him, we will be able to stand and accomplish what He has for us.
We won't just gain growth and knowledge in the scripture, but our own personal relationship with God will flourish. You will begin to hear Him on a whole new level and experience His presence in a fresh way.
It will bring healing and nourishment to your soul. I love the quote from Charles Stanley,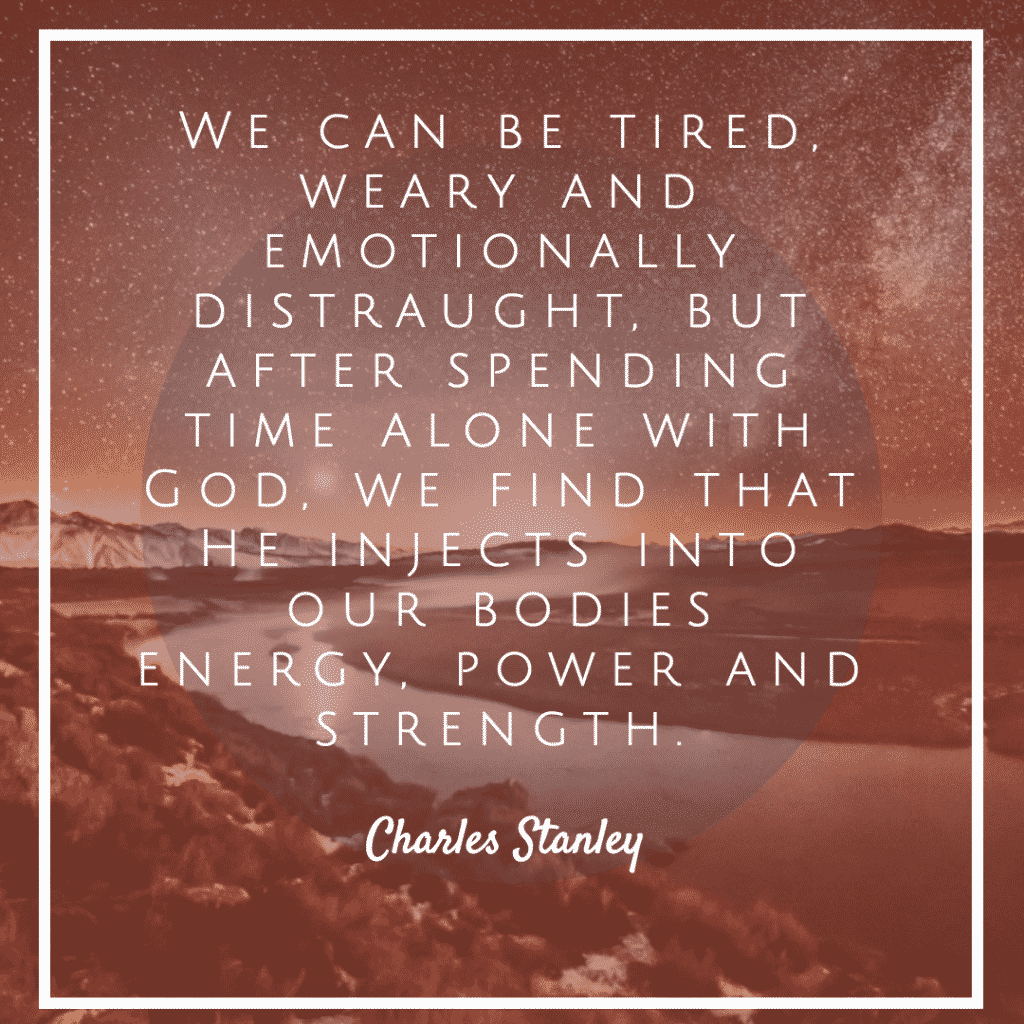 "We can be tired, weary and emotionally distraught, but after spending time alone with God, we find that He injects into our bodies energy, power and strength."
Jesus is the bread of life we must partake of Him every day if we want to see lasting fruit (John 6:35, John 15:5)
So, this Sunday, make sure to loosen your belts and savor the delicious meal our pastors have prepared. But on Monday, get alone with Him and prepare a meal that only you and He can cook.
Now I want to look at some key signs Christians can see if they are not feeding their faith.
>> Check Out: Powerful Bible Stories About Faith To Stir You Up
6 Signs If You Are NOT Feeding Your Faith
Below are 6 things that can happen to us if we start to neglect our walk with God. And let's be real it does happen. I have had seasons in my life when things got hard or I was hurt that I neglected the things that refreshed and strengthened my faith.
And it's exactly what Paul says in Ephesians…the enemy sends those fiery darts in hopes he can knock us down. The only way to protect ourselves is with the armor of God and the sheild of faith.
above all, taking the shield of faith with which you will be able to quench all the fiery darts of the wicked one. – Ephesians 6:16
1. A Bad Attitude
When we stop feeding our faith and we rarely go into the presence of God. Our attitude suffers. BIG TIME.
We can become irritable, edgy, and not the funniest to be around. When things go wrong we lose our cool quickly and we can become prideful or hard hearted.
Just to be clear I am not talking about a bad day and you are irritated or upset. We all have those… I am talking about it becoming a lifestyle…when weeks and months go by.
God's presence is like a healing balm that changes our attitude. And thing piggy backs right into the next sign.
2. A Lack of the Fruit of the Holy Spirit
This is probably the BIGGEST sign that you are not feeding your faith. As Christian we are called to walk in the Spirit and abide in Christ. This kind of unity and relationship brings forth beautiful, powerful, life-changing fruit.
But the fruit of the Spirit is love, joy, peace, forbearance, kindness, goodness, faithfulness, gentleness and self-control. Against such things there is no law. – Galatians 5:22-23 NIV
Like I mentioned above a bad attitude stems out of a lack of fruit of the Spirit. It's hard to have a bad attitude when you are walking and experiencing love, joy, peace, forbearance, kindness, goodness…etc. Really hard to be a butt head to someone with all that good stuff going on inside.
When we start to notice we are not walking in one of these areas we should start to draw closer to the Lord and ask Him to help us. This fruit is available to every Christian. We just need to abide in Him.
3. A Lack of Hunger
Now, by hunger I mean passion, desire, or zeal for the Lord. When that starts to waver then something is going on internally and/or externally to extinguish that passion. That can look like disappointment, fear, resentment, offensen, rejection, anger, bad relationships, and more.
Here is an example:
Sandy had been part of her church for 10 years. She loved serving and had a heart for women. So, she decided to help the new women's ministry at her church. Lots of women signed up to help and the leadership team had to turn volunteers away. Sandy was one of those people that was rejected. She was offended that she was not someone they picked after being their for 10 years. She left the church and became bitter towards God and ministry. She rarely reads her Bible now and thinks Christian don't need to go to church.
That fiery dart of offense hit Sandy right in the heart. Her shield of faith was not being used to block. And it spiralled her downward…closing off her heart to people and God. This may be an example but this kind of stuff happens all the time within the church.
4.What You Consume Changes
There is interesting correlation between consuming material food and consuming spiritual food. It's easy to go down a sugar-laden, deep-fried, salty-sweet, mountain of junk of food. You start eating junk then you start craving it all the time. If you don't change your habits your health will suffer greatly.
But if you have been eating super healthy you will notice you don't crave those things and when you do indulge you don't feel very well. Your body rejects the junk.
Spiritual food is the same way. Their is good spiritual food and bad spiritual food that we can consume. Bad spiritual food can be consumed by the things we watch on tv or the internet, the things we read, the kind of music we listen to, etc… these things can have huge impact on your spiritual life.
5. Thought Life Changes
A long time ago I read the great book The Three Battlegrounds, by Francis Frangipane. And the first battleground he talks about is the battleground of the mind. This is a huge area that all believers must learn to battle. It doesn't matter if you are feeding your faith like crazy or not. The enemy attacks our thought life. And when you are not feeding your faith you will notice the struggle even more. You might even forfeit to these thoughts and take them on as truth.
Do not conform to the pattern of this world, but be transformed by the renewing of your mind. Then you will be able to test and approve what God's will is—his good, pleasing and perfect will. -Romans 12:2
If you notice your thought life is suffering I would encourage to get into God's Word and His presence. Let His Word wash you (Ephesians 5:26) and start to take your thoughts captive (2 Corinthians 10:5).
6. Sin Takes Root
We all face temptation through out Christian walk. But when we pull away from the Lord and our faith suffer…sin can creep in and take root into our lives.
Here is a quick example:
Jonathan was a happy guy who loved the Lord and socialising with friends. One day he met this pretty girl named Alice at the park. He was smitten! She said she was a Christian but only attended church during special holidays like Easter and Christmas. They hit it off and soon were dating. Alice enjoyed social drinking and Jonathan soon got accustomed to it as well. He only went to church when Alice wanted to and he started to push his Christian friends away, since Alice didn't care to hang out with them. Then 8 months down the road Jonathan finds out Alice had been cheating on him with her ex-boyfriend. This sent Jonathan downward spiral relying on alcohol instead of God to ease his heart break.
Jonathan had a lot of red flags throughout the process but his faith was wavered and he ignored them. This led to drinking to take root into his life. Sometimes dramatic things like what Jonathan experienced happens in our life and sometimes no so dramatic things happen and we fall prey to sin. Our faith is weakened and we succumb to it.
Genesis 4:7 has always been a verses that keeps me sober and aware…
If you do well, will you not be accepted? And if you do not do well, sin lies at the door. And its desire is for you, but you should rule over it.
Some translations even say it this ways "sin crouches at your door" Like a cat ready to pounce on its victim. We as Christians must always be on guard.
Be sober [well balanced and self-disciplined], be alert and cautious at all times. That enemy of yours, the devil, prowls around like a roaring lion [fiercely hungry], seeking someone to devour. – 1 Peter 5:8 AMP
Quick Recap
Here is a quick recap of all 6 signs that point to a lack of feeding your faith. Remember no one is perfect and we all have days, but it's important that we keep God first and steward our relationship with Him.
A Bad Attitude
A Lack of Hunger
A Lack of the Fruit of the Holy Spirit
What You Consume Changes
Thought Life Changes
Sin
If you feel the conviction of the Holy Spirit with any of these signs… I encourage you get before God. Repent and turn to Him. He is waiting with open arms. And if you are looking for a way to strengthen your faith then check out this post: 7 Tools to Strengthen Your Faith Through Hope
---
Well, there you have it! I hope you have enjoyed this article and that it has stirred your faith. My heart is that you would fall more in love with Jesus. because at the end of the day that's all that really matters!
Feel free to leave me a comment below. I would love to hear what God is doing in your life.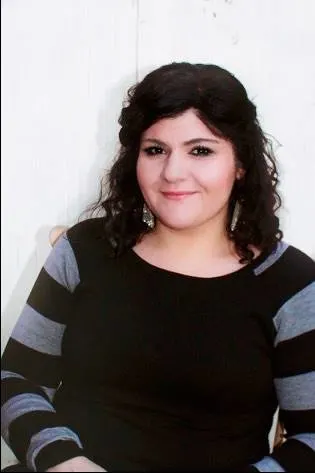 Melissa is a passionate minister, speaker and an ongoing learner of the Bible. She has been involved in church and vocational ministry for over 18 years. And is the founder of Think About Such Things. She has the heart to equip the saints by helping them get into the Word of God and fall more in love with Jesus. She also enjoys family, cooking, and reading.
She has spoken in churches in California, Oregon, Texas, and Mexico and has been featured in Guidepost Magazine and All Recipes Magazine. Read More…