In this series of articles we will look at story of Ehud in the Bible. This Bible study will bring clarity and understand to the 2nd judge of Israel. So, grab your Bible and let's learn together…
This past month I have been enjoying doing character studies on various judges of the Bible. It's amazing what you can glean from studying smaller individuals like Barabbas or Elizabeth. When we look at Ehud as a character in scripture his story is quite short with only 18 verses, but in the light of the other judges. He actually has quite a long story!
And today we are going to go through his life and see what we can learn. For your convinced you can use the table of contents below, but if you are not familiar with Ehud then I would encourage you to go through the entire post.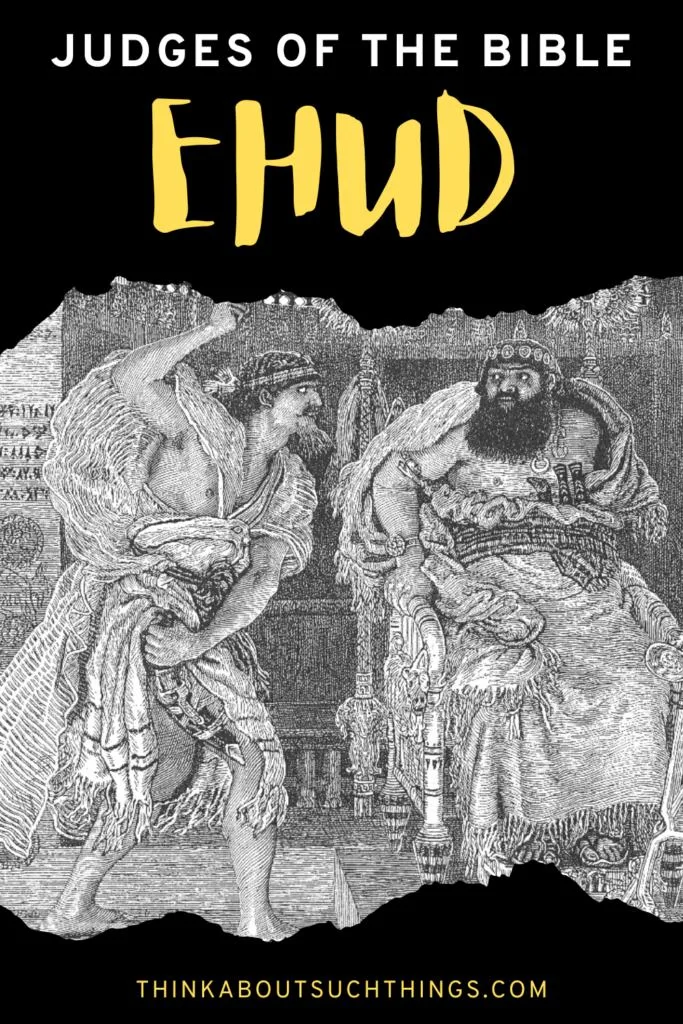 Ehud in The Bible: The Left Handed Judge
Again the Israelites cried out to the Lord, and he gave them a deliverer—Ehud, a left-handed man, the son of Gera the Benjamite. The Israelites sent him with tribute to Eglon king of Moab. -Judges 3:15
After 40 years of wonderful peace under the leadership of Judge Othniel. Israel thought it would be a good idea to ditch God to serve false gods of their neighboring people….AGAIN. You would think they would have learned from their last mistake, but apparently they did not.
This is just the start of the vicious cycle we see in the book of Judges. Here is a helpful little graphic to show this cycle in actions.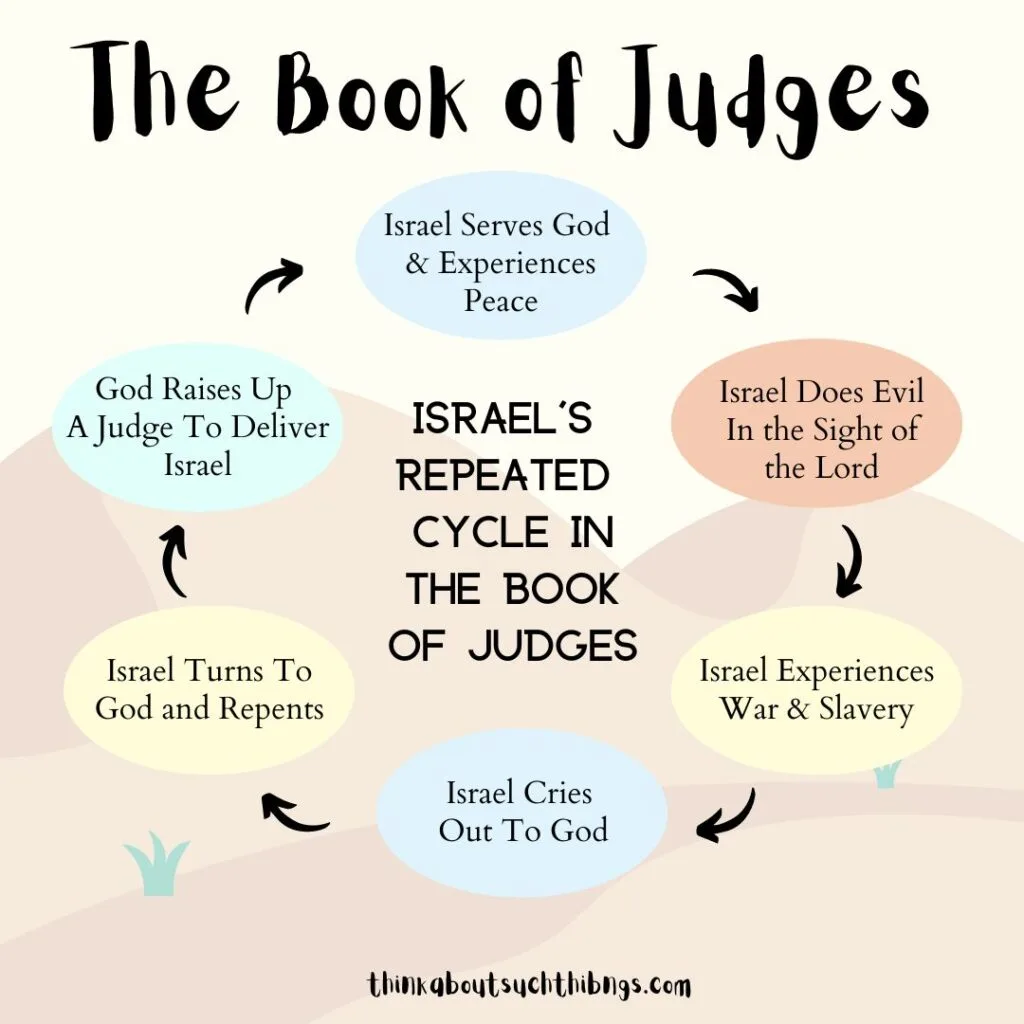 Eglon King of Moab
Again the Israelites did evil in the eyes of the Lord, and because they did this evil the Lord gave Eglon king of Moab power over Israel. 13 Getting the Ammonites and Amalekites to join him, Eglon came and attacked Israel, and they took possession of the City of Palms. – Judges 3:12-13 NIV
The sin and disobedience of Israel led to their captivity by King Eglon of Moab. And for 18 years Israel was subject to Eglon. In the KJV the word used is "served" Eglon. But when you look at the Hebrew you can start to see the level of oppression that Israel was facing. "Keep in bondage." … "Bond-service" They were basically slaves.
עָבַד ʻâbad, aw-bad'; a primitive root; to work (in any sense); by implication, to serve, till, (causatively) enslave, etc.:—× be, keep in bondage, be bondmen, bond-service, compel, do, dress, ear, execute, husbandman, keep, labour(-ing man, bring to pass, (cause to, make to) serve(-ing, self), (be, become) servant(-s), do (use) service, till(-er), transgress (from margin), (set a) work, be wrought, worshipper,
This of course caused the Israelites to cry out to the Lord to rescue them. And God being so faithful and wonderful sends them a delievere. This is when we see Ehud come into the picture.
But before we continue on let's look at some key facts we learn about King Elgon is this…
He was able to gather the neighboring people (Ammonites and Amalekites) to join his rank to capture Israel.

He apparently was really obese. I'm not talking about an extra 20 pounds. It says that Ehud's sword which was 17.49 inches long (one cubit) sank into Eglon so much that the fat closed in over it. (Judges 3:22)

He enslaved those around him and had them do his bidding.

He was comfortable and prideful in his position. As we keep studying on Ehud you will realize that King Elgon let his guard down thinking he was safe even in the presence of Israelites warrior like Ehud.
Ehud – Being Left-Handed Was A Strength
The Bible introduces Ehud as being left-handed. In ancient times many would have viewed this as a huge flaw or even a curse/being evil. God took this man-made misconception or wives-tale (1 Timothy 4:7) and showed His people that He can even use someone who has a left-hand.
It was actually Ehud's left-hand what brought forth victory over King Eglon!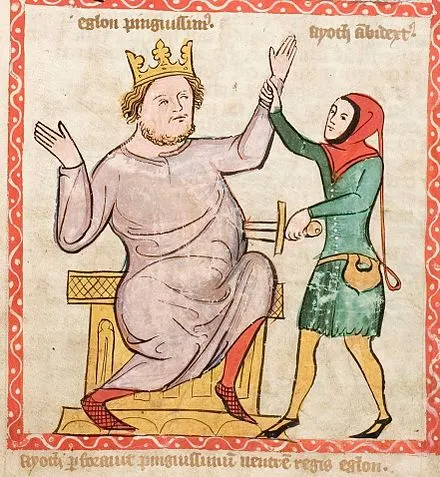 Ehud came up with a plot to assassinate King Elgon by placing his double-edged sword on his right side (when everyone else would have weapon on their left-side) and acting like he had a "special secret" message. This made the king kick everyone out and Ehud took advantage of the privacy to execute the evil king. The story can be read below:
Now Ehud had made a double-edged sword about a cubit long, which he strapped to his right thigh under his clothing. 17 He presented the tribute to Eglon king of Moab, who was a very fat man. 18 After Ehud had presented the tribute, he sent on their way those who had carried it. 19 But on reaching the stone images near Gilgal he himself went back to Eglon and said, "Your Majesty, I have a secret message for you." The king said to his attendants, "Leave us!" And they all left.

Ehud then approached him while he was sitting alone in the upper room of his palace and said, "I have a message from God for you." As the king rose from his seat, 21 Ehud reached with his left hand, drew the sword from his right thigh and plunged it into the king's belly. Judges 3:16-21 NIV
While the servants waited outside Ehud escaped and gathered the Israelites at the hill country of Ephraim. They went to war against Moab and with God's help were able to defeat them. In turn this brought 80 years of peace!
FAQ on Judge Ehud
Now, for some frequently questions that get asked about Ehud. If you happen to have a question that's not listed below, you can leave me a comment below and I will do my best to answer it.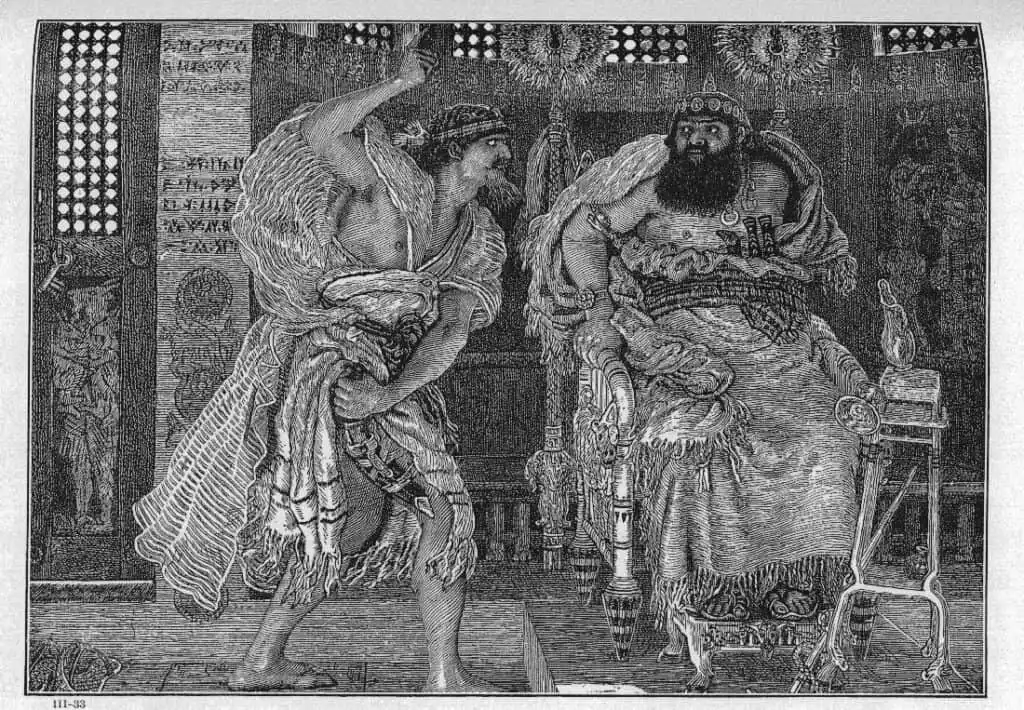 What did Ehud do in the Bible?
Ehud became the 2nd judge of Israel, by delivering them from King Eglon of Moab. He brought forth 80 years of peace to the land.
Where can I read Ehud's story?
You can read the story of Ehud in Judges 3:12-30.
What does the name Ehud mean in the Bible?
Ehud takes on a couple of different meanings, one is He that Praises and the other is Unity or United.
The Strong's Concordances states this,
…Ehud = "I will give thanks: I will be praised"
or "undivided, union" in (1Ch. 8:6)
Who did Ehud Assassinate?
Ehud assassinated the Moabite King, Elgon. He did this my tricking the king to think he has a secret message for him.
Free Ehud Bible Study PDF
I thought it would be nice to create a little character study sheet of Ehud. This is an at-glance view of his life and accomplishments. It's 100% free to get when you sign up for my newsletter below! Plus you will get access to tons of other free printables.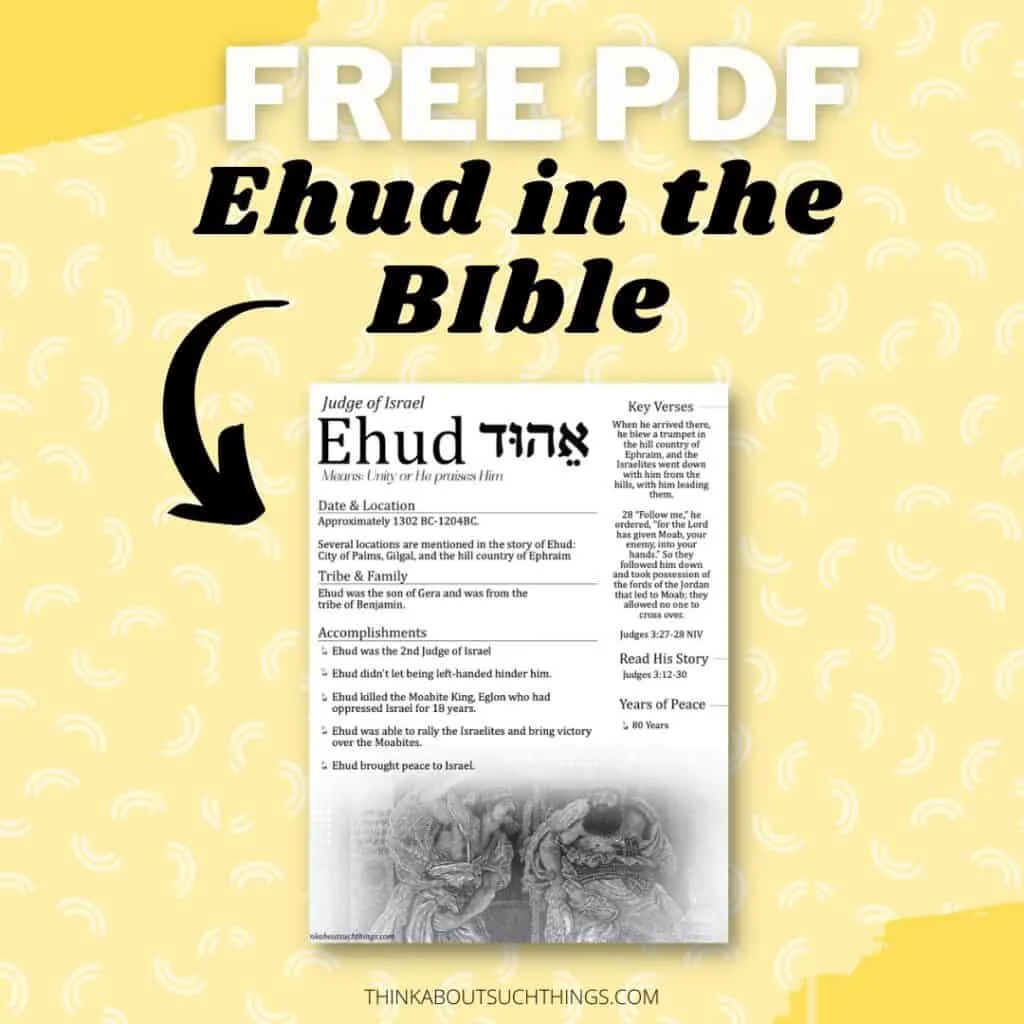 Other Judges in the Bible
If you have enjoyed learning about the life of Ehud then I would encourage you to also check out the other judges of the Bible! Each character can teach us something new and help us go deeper in our understanding of God. Feel free to click any of the links to checks them out! (I'm working on this series so more characters will be added as they get published!)
---
Well, there you have it! We have looked at the life of Ehud in the Bible! I am hope this study has aided you in your personal growth or even sermon prep! If you would like to leave me a comment you can drop one below. I would love to hear what you are learning about God.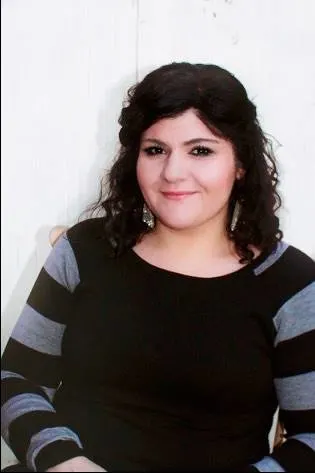 Melissa is a passionate minister, speaker and an ongoing learner of the Bible. She has been involved in church and vocational ministry for over 18 years. And is the founder of Think About Such Things. She has the heart to equip the saints by helping them get into the Word of God and fall more in love with Jesus. She also enjoys family, cooking, and reading.
She has spoken in churches in California, Oregon, Texas, and Mexico and has been featured in Guidepost Magazine and All Recipes Magazine. Read More…