Learn about the refiner's fire and how being refined by fire can transform our lives and draw us closer to God.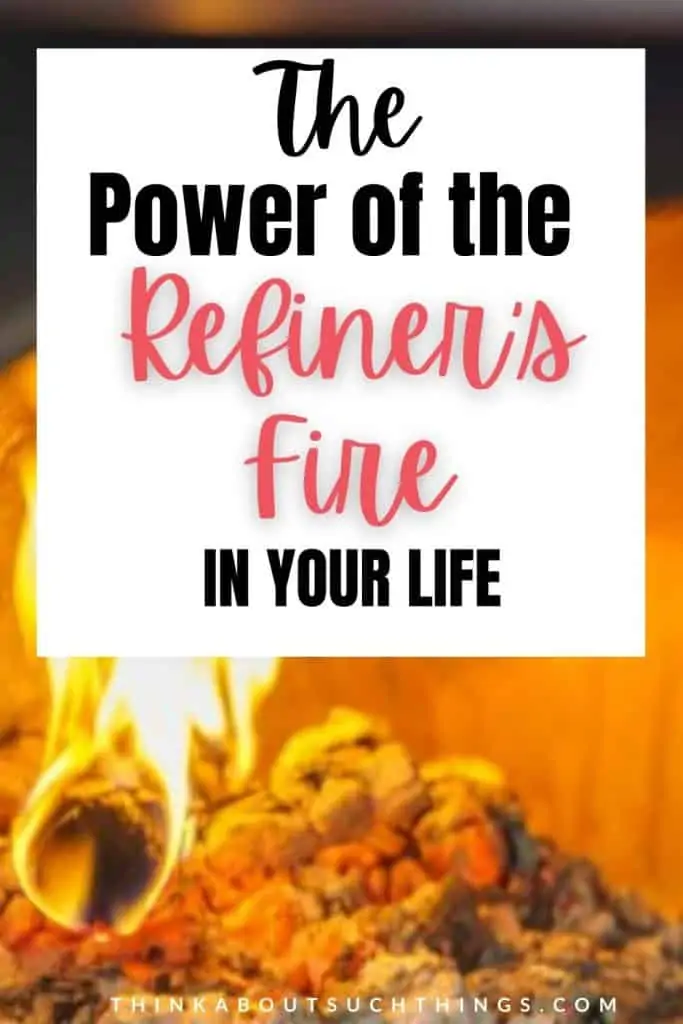 Have you ever noticed we sing songs like, All consuming fire, fire fall down, and burn in me, but do we really know what we are singing about? We see that the Holy Spirit Symbolizes Fire, and that God is called an all consuming fire.
But what does that mean for us? Well, today we are going to look at one of the key components of the Lord's fire…it's called the refiner's fire.
This fire is a fire of purpose and with a set goal in mind. The refiners fire is a fire that is given to those the Lord loves and draws to Himself. And its a fire all Christian should desire.
So, lets get started on this study! I hope it stirs the fire in your heart for the Lord.
What Does It Meant to Be Refined in the Fire?
Out side of Bible based faiths you really don't hear much about refiner's fire. I guess maybe if you work at foundry or know things about precious metals. You would know, but the average Joe not so much.
The refiner's fire is the fire that is used to melt down metal so that impurities can be removed. The end product becoming pure unadulterated and costly. We see this especially with precious metals like gold and silver.
Refiner's Fire
that the genuineness of your faith, being much more precious than gold that perishes, though it is tested by fire, may be found to praise, honor, and glory at the revelation of Jesus Christ. – 1 Peter 1:7
So, what does it mean to be refined by fire? Well, we are not literally going to go through fire, but a spiritual fire. That usually manifests in the form of tests.
These are situations or circumstances that we internally struggle with. Ones that test our faith, and character. And sometimes it feels like you are under fire. It hurts and it's painful. But it's in those times that the Holy Spirit is working deep within us. And we can choose to let Him raise the heat to purify us or become cold where our impurities stay locked within us.
Our desire must be, "better, not bitter…"
This is why James says "BLESSED" are you who are being tested.
Blessed [happy, spiritually prosperous, favored by God] is the man who is steadfast under trial and perseveres when tempted; for when he has passed the test and been approved, he will receive the [victor's] crown of life which the Lord has promised to those who love Him. – James 1:12 AMP
This pain is not for nothing, it's a pain with a purpose. And the purposes are beautiful!
Let's take a look at them!
What Is the Purpose of the Refiner's Fire?
God doesn't just do a thing to do things. He doesn't bring fire in our lives for fun. He is a God of purpose. He wants the best for you! Yes, sometimes that road isn't an easy one to walk but it is the BEST road. It's one full of God. And that alone should make it worth it all.
Let's explore 4 things being Refined in the fire does for us.
To be Made Pure
"Is not My word like fire [that consumes all that cannot endure the test]?" says the Lord, "and like a hammer that breaks the [most stubborn] rock [in pieces]? – Jeremiah 23:29 AMP
This is one of the main purposes of the refiners fire. He is cleaning us of all our junk. In Biblical times they would use hammers to break of chunks of ore in hopes to find useful metals like tin, and copper and sometimes hidden deep within was precious metals like gold, and silver.
But to even get to that point a hammer must be used than fire. There are times when God brings a hammer to our lives to break off all that worthless ore in our life, so that He can reach the things that are worthy and valuable.
This can be a lot of things Here are some examples of things God wants to purify us from:
Ungodly Sexual Desires
Our Tongue: talk/conversations (gossip, slander, malice talk, etc..)
Fear
Anger and Bitterness
Apathy
Disobedience
Ungodly/Unbiblical thinking and motives
Occultic Practices ( horoscopes, angel numbers, magic, etc..)
This is when the power of repentance needs to come into action.
To Be A Reflection of Christ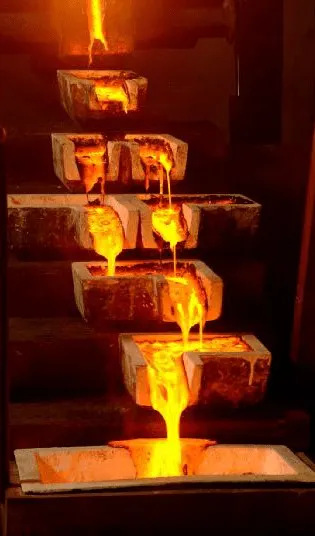 The refining pot is for silver and the furnace for gold, But the Lord tests the hearts.– Proverbs 17:3
Once the hammer has broken the ore up. It is placed in a refining pot or crucible. This is when things start to get HOT! As it begins to heat up the dross (foreign matter, dregs, or mineral waste, in particular scum formed on the surface of molten metal) come to the top. And the refiner begins to skim it off the top.
He then turns up the heat and repeats the process again and again. Psalms states up to 7 times.
The words of the Lord are pure words, Like silver tried in a furnace of earth, Purified seven times. – Psalm 12:6 NKJV
The refiners knows when he is done is when he can look down into the refining pot and the gold reflects back his image, like a mirror.
The removing of our impurities is to bring us to a place that we reflect Christ in our life. That when people look at our lives, our actions, our words, they don't see us but they see Him! This is the same concept of being the Salt of the Earth and not losing our saltiness. We want to be Jesus to the world! For that to happen we need to be like gold refined by fire.
To Be Used For Noble Purposes
There is an interesting verse in 2 Timothy where Paul encourages Timothy to be like a vessel of gold and silver. Gold and silver can handle the heat. It actually becomes more beautiful with the fire. But wood would be instantly consumed.
Some clays can withstand a lot of heat but can chip, crack and even exploit. Drop a clay pot and it's done. Drop a gold pot and it remains. Even if it dents it can be refined and reformed back to perfection. Real gold does not fear fire for when it's burned it shines even more.
God wants us to be like gold and silver. Strong, durable, resilient, and as Paul said… "prepared for every good work!"
But in a great house there are not only vessels of gold and silver, but also of wood and clay, some for honor and some for dishonor. Therefore if anyone cleanses himself from the latter, he will be a vessel for honor, sanctified and useful for the Master, prepared for every good work. – 2 Timothy 2:20-21
To Receive a Victor's Crown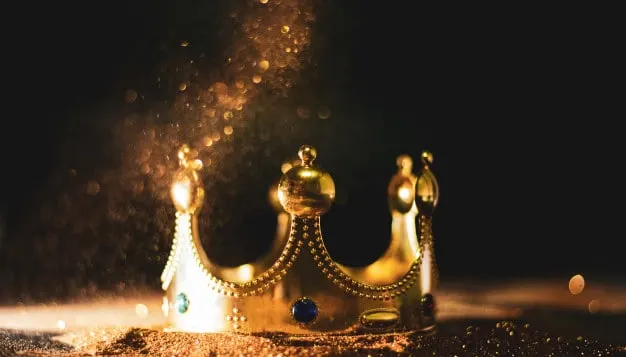 I mentioned earlier James 1:12 about facing tests and trials in our life. But a key thing that James said, is that as we walk through the fire and we remain in the faith Letting Him refine us and transform us we shall receive a victors crown. If being a reflection of Him wasn't enough at the end we will go before the Lord and He crown us.
The test(s) might be hard and the fire burns hot. But the Lord sees and He is faithful to purify you and reward you for your faith. Keep strong for the Lord WILL see you through it.
God Is Calling Us To Be Refined
But he knows the way that I take; when he has tried me, I shall come out as gold. – Job 23:10
Honestly, if we could fun from the fire we would. Its a hard process. But I want to encourage you if you are walking through it right now.
Stay strong. God is with you, my brother and sister. He has not forgotten and He sees it all. You will be rewarded for your faith.
And to those who desire for the Lord to refine them…God bless, you! Your desire is one that comes from the heart of God. Pray and ask the Lord to refine you, but ask also for grace, mercy, and a soft heart so that the cleansing fire will be easier.
I have prayed these prayers before. I like to call them dangersous prayers. You are asking God to test you and change you. It's not an easy road ahead. My one word of wisdom is be ready for when it does come.
A song I love is Refiner's Fire. Here are some of the lyrics and a video of it. It's powerful!
Purify my heart
Let me be as gold
And precious silver
Purify my heart
Let me be as gold
Pure gold
Refiner's fire
My heart's one desire
Is to be holy
Set apart for You Lord
I choose to be holy
Set apart for You My Master
Ready to do Your will
Bible Verses about Refining
If you would like to further your studying on the fiery refinement of God. Here are some Bible verses for you can read. These are all in the NKJV but if you hover over the reference you can read the Amplified version.
---
Zechariah 13:9 NKJV – 9 I will bring the [one]-third through the fire, Will refine them as silver is refined, And test them as gold is tested. They will call on My name, And I will answer them. I will say, 'This [is] My people'; And each one will say, 'The LORD [is] my God.' "
Proverbs 17:3 NKJV – 3 The refining pot [is] for silver and the furnace for gold, But the LORD tests the hearts.
Isaiah 48:10 NKJV – 10 Behold, I have refined you, but not as silver; I have tested you in the furnace of affliction.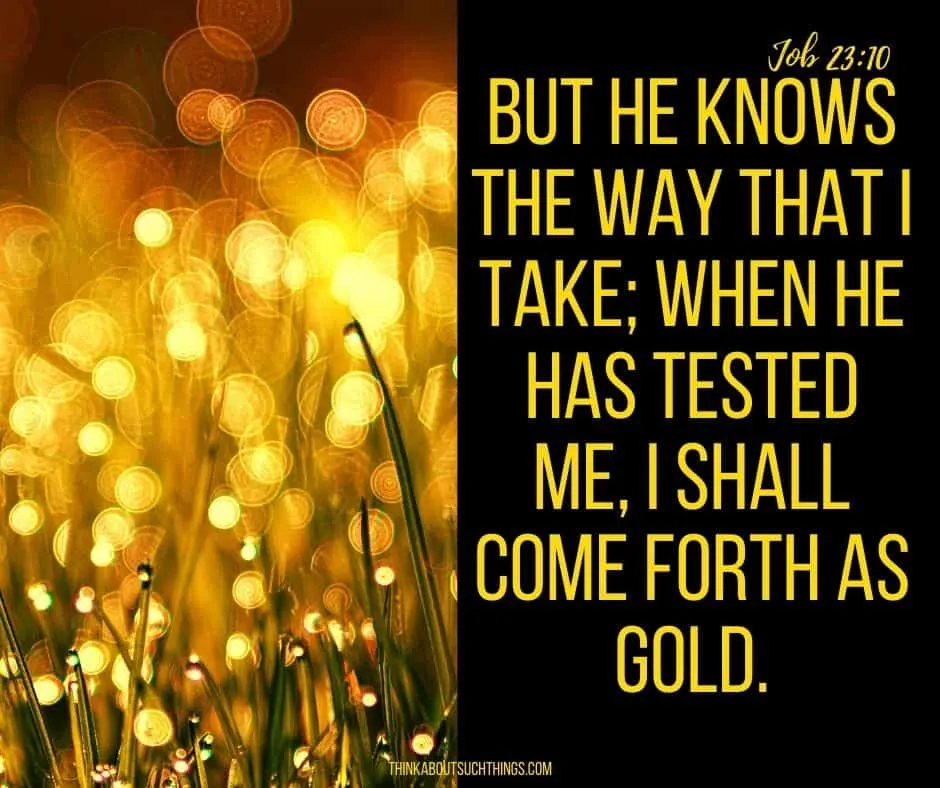 Psalm 66:10 NKJV – 10 For You, O God, have tested us; You have refined us as silver is refined.
Isaiah 1:25 NKJV – 25 I will turn My hand against you, And thoroughly purge away your dross, And take away all your alloy.
Jeremiah 9:7 NKJV – 7 Therefore thus says the LORD of hosts: "Behold, I will refine them and try them; For how shall I deal with the daughter of My people?
1 Peter 4:12 NKJV – 12 Beloved, do not think it strange concerning the fiery trial which is to try you, as though some strange thing happened to you;
Malachi 3:1-3 NKJV – 1 "Behold, I send My messenger, And he will prepare the way before Me. And the Lord, whom you seek, Will suddenly come to His temple, Even the Messenger of the covenant, In whom you delight. Behold, He is coming," Says the LORD of hosts. 2 "But who can endure the day of His coming? And who can stand when He appears? For He [is] like a refiner's fire And like launderers' soap. 3 He will sit as a refiner and a purifier of silver; He will purify the sons of Levi, And purge them as gold and silver, That they may offer to the LORD An offering in righteousness.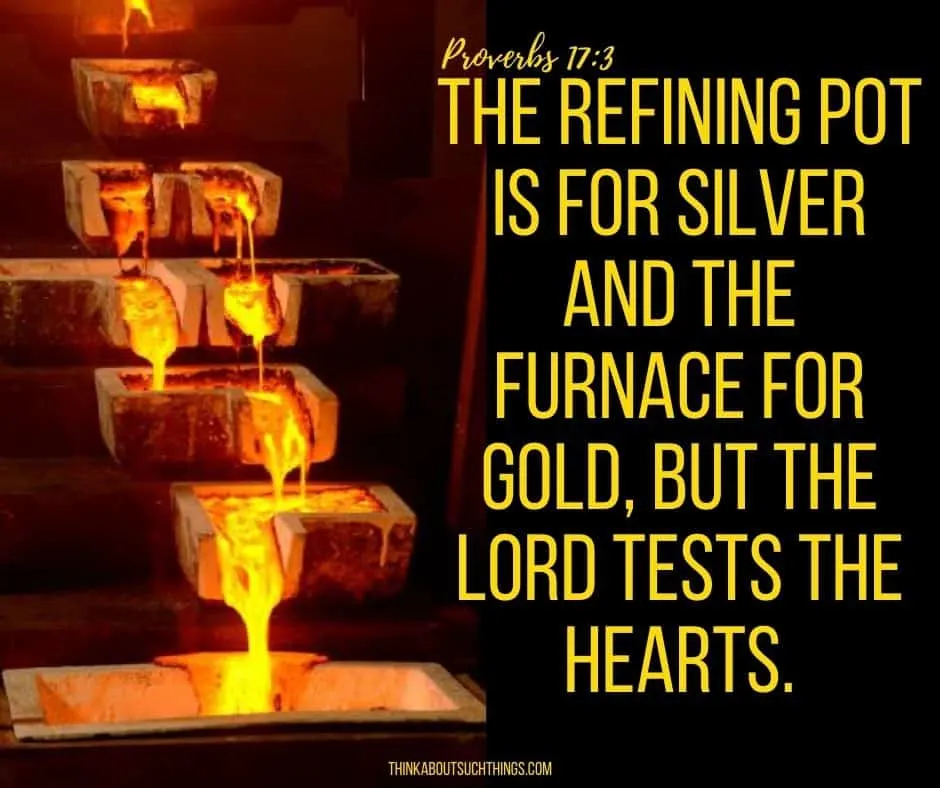 Proverbs 25:4 NKJV – 4 Take away the dross from silver, And it will go to the silversmith [for] jewelry.
1 Peter 1:7 NKJV – 7 that the genuineness of your faith, [being] much more precious than gold that perishes, though it is tested by fire, may be found to praise, honor, and glory at the revelation of Jesus Christ,
Job 23:10 NKJV – 10 But He knows the way that I take; [When] He has tested me, I shall come forth as gold.
1 Corinthians 3:13 NKJV – 13 each one's work will become clear; for the Day will declare it, because it will be revealed by fire; and the fire will test each one's work, of what sort it is.
Daniel 11:35 NKJV – 35 "And [some] of those of understanding shall fall, to refine them, purify [them], and make [them] white, [until] the time of the end; because [it is] still for the appointed time.
---
God willing, this post has blessed you and that you have learned something about the refiner's fire. I also, pray that if you are experiencing the fire of the Lord that He would give you grace and peace in the midst of His refinement over you.
If you would like to leave a comment you can do so by leaving one below. I would love to hear all that is happening with you and what God is doing in your life.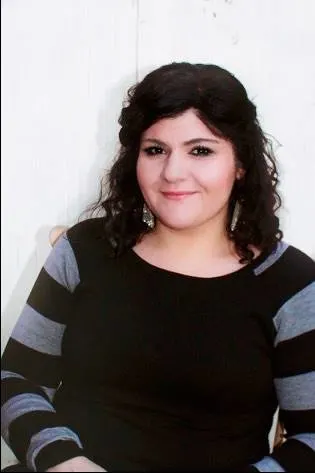 Melissa is a passionate minister, speaker and an ongoing learner of the Bible. She has been involved in church and vocational ministry for over 18 years. And is the founder of Think About Such Things. She has the heart to equip the saints by helping them get into the Word of God and fall more in love with Jesus. She also enjoys family, cooking, and reading.
She has spoken in churches in California, Oregon, Texas, and Mexico and has been featured in Guidepost Magazine and All Recipes Magazine. Read More…