In this article, we will explore prayers for success in business. Owning your business entails a lot and, as Christians, we should seek the Lord's help.
Owning your own business takes a lot of risks, time, money, and sacrifices. It's not for the faint of heart. I can tell you this first hand since a lot of my family members are self-employed. When you put so much effort in you really want to see your business become successful.
As Christians, we know that for our business to produce fruit; we need God to bless it. We can go about this many ways and really it's a combination of things that are important. One is running your business in a way that honors God and uses Biblical wisdom, two heeding the voice of the Holy Spirit, and three praying over your business.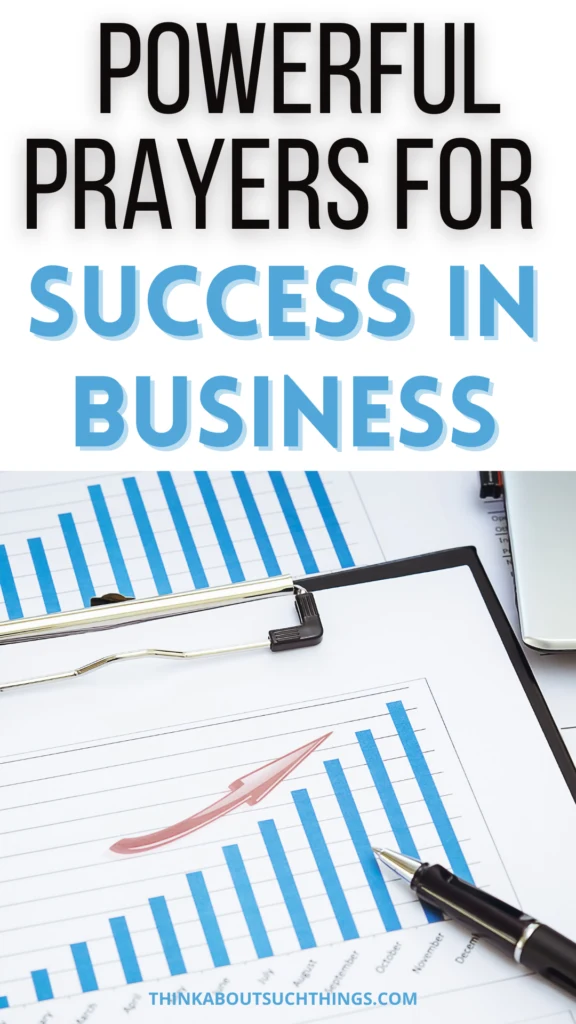 And today we are going to tackle number three, praying for success for our business! But before we dive in, it's important we cover some things.
>> Check out 8 Powerful Business Breakthrough Prayers and 9 Powerful Prayers for Financial Blessing
Prayers for Success in Business: Important Keys
When using written prayers, it's important that we make our prayers personal. God wants to hear from you, and not just recited written prayer. So, please keep that in mind as you use these prayers.
Be Specific About Your Business – A lot of the prayers here are written to fit all kinds of people and businesses. So, when you use one, try to read over it first. Then add specific about your business. Here is an example.
General Prayer for your Business: "Lord, I ask that You would bless my business and give me wisdom to make the right decision to make it successful…"
Specific Prayer for your Business: "Lord, I ask that You would bless my lawn service business and give me the wisdom I need to create a good schedule and run my crew and away that is successful."
Always Ask for Wisdom – "If any of you lacks wisdom, you should ask God, who gives generously to all without finding fault, and it will be given to you." – James 1:5
We will always need God's wisdom when running our business. I encourage you to ask Him.
Lay It At His Feet – It's easy to get side track and lose focus on things that are important when running a business and dreaming of success. We can avoid this by learning to let go, and laying our business down at the feet of Jesus. Thus making God number one in everything.
Alright, now that we covered those 3 things, let's check out these prayers for a successful business!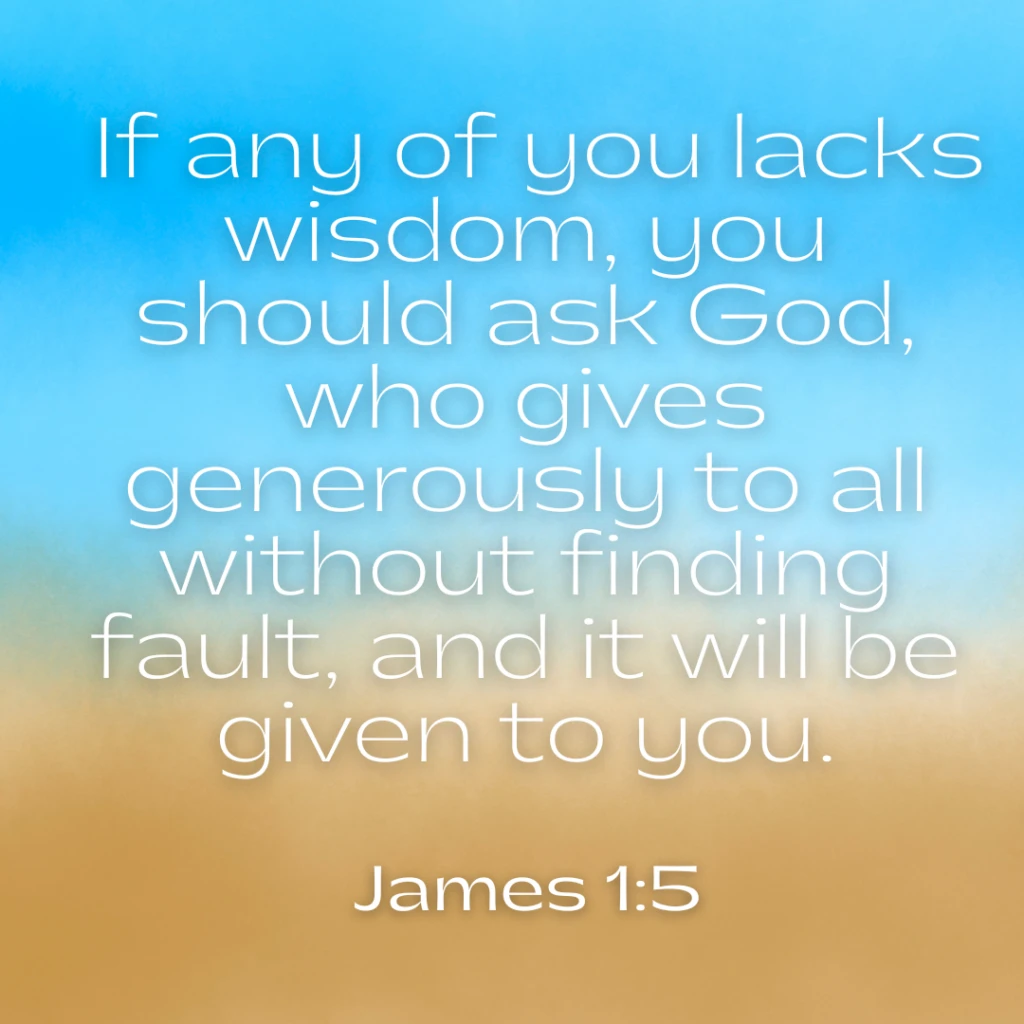 A Prayer for Business to Prosper
Almighty God l give You praise because of Your unconditional love in all matters of business and life. Thank You because success and diligence comes from You. I ask for Your graceful guidance as I build this business. Lord, for Your knowledge and skill in the areas where we are inexperienced.
I pray You release consumers and buyers upon my business. Grant it grace to outshine its competitors and to be a blessing to all those involved.
Your Word says that I can do all things through You who strengthens me. Thank You for our success in business. I ask that You confirm Your Word in Deuteronomy 8:18, which says that it is You that gives us the ability to produce wealth. Lord, bless my business with great success. May it flourish through integrity, respect, and decency. In Jesus' name, amen.
A Prayer for Business Growth
Father of lights, You are the source of all good things. Today I pray for growth in our business. I submit all our plans right at Your feet and I ask that we may abound with every good work. We acknowledge and involve You in every part of this venture.
I raise up the prayer that Jabez for this business. He cried out to You that You would bless him and enlarge his territory and that Your hand would be with him and keep him from pain. And Lord, You granted his request.
This is our prayer today that You would expand the territory and boundaries for this business. Expand our sales, social growth, personal growth and our profit. Put Your hand on us and guide us with Your Word and grant us this request of growth. Thank You that You have blessed us, and given us greater success, influence and protection. In Jesus' name, amen.
A Prayer that My Business would Be Blessed
Heavenly Father, this business is not ours, or mine, but it is an offering to You. We ask that You may bless it. For Your Word says that the blessing of the Lord makes us rich and adds no sorrows. Let this blessing be upon this business and bring us wealth, success and favor. Help us not to swindle others, even unknowingly, but to practice fair trade in all our endeavors.
Help us, Lord, not to have money as our fortress, but to have You as the fortress of this business. We lay our plans before You, Lord, and we ask that You rearrange them as You desire.
If there is anything within the business, that would keep Your blessing away, please expose it. Guide us every day not to be those who seek trouble, but those who boldly stand for what is right in order to attract Your blessing. In the mighty name of Jesus, amen.
A Prayer for Successful Business Transaction
Lord, You know that my business is something that I am very passionate about. You have also taught me to walk right beside You in my business dealings. Therefore, help me not to be led by greed, pride or arrogance as I decide on this coming transaction. Lord, I know that this will be a wonderful opportunity to bring up business to a new level but I want to do it the right way.
If there is any part of this business deal that does not please You I ask that You close this door. If the transaction won't bring glory to Your Name, disconnect us from it completely. This business is in Your hands and all that we have, we have put it in. We have complete faith that You will give us the right guidance on this very important decision. In Jesus' Name I pray, amen!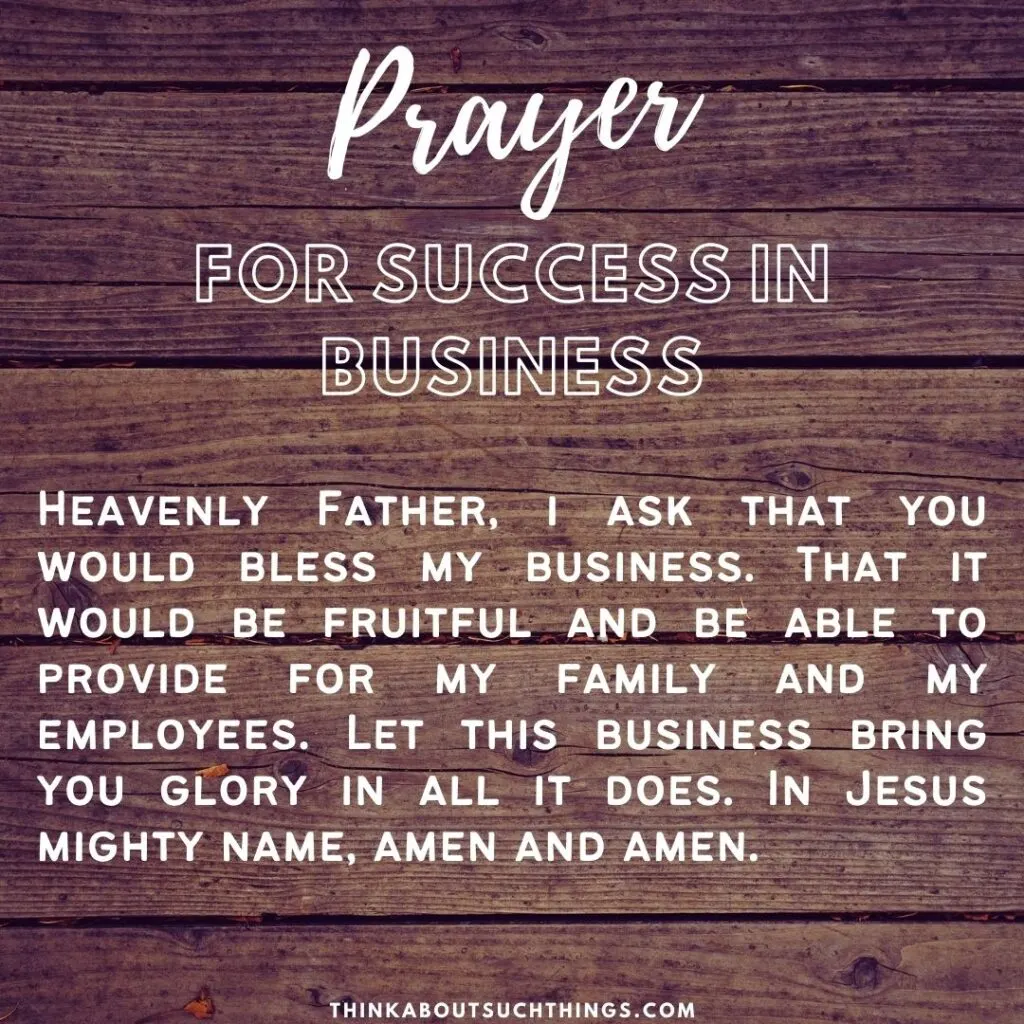 A Prayer for God to Be First in My Business
Lord, You've given me an entrepreneur's spirit. My heart is set on having the biggest business on this side of the world. I pray that all these achievements would honor You.
Let this be the indicator: Am I praising God with this business decision I am about to make? Or am I leaving God out of the decision-making process out of greed and pride? Let this indicator provide clarity whenever I am not sure of the direction that the business should take.
Stir in my heart a courage to remain submitted to You and to build this business on the foundation of the truth of scripture and the standards of God.
Even during the times when hardships push us to cut corners and to bend the rules so that we can please men. Or so that they can make things faster or easier for our operations. Lord, give us the grace and the resolve to decide, like Daniel, not to defile ourselves with the king's meat. Jesus, be the center that holds this business. In Jesus' name, amen.
A Prayer Successful Business Habits
Lord, grant me the strength to show up daily and to work hard. Help to have a spirit of excellence with all the tasks I have ahead of me. Please, show me the part that our business plays in the vast world and how I can contribute to it.
Let me understand the role we have to play in the lives of our competitors, suppliers, customers, employees and all other. So, that we can glorify Your Name. Thank You for world changing ideas. In the mighty name of Jesus, amen.
A Prayer for Prosperity in Business
Lord, it says in 3 John 1:2 Beloved, I pray that you may prosper in all things and be in health, just as your soul prospers. I thank You, God that prosperity isn't just a financial thing, but that You long for us to prosper in all areas of our lives. So, I pray today that this business would prosper in all areas. That each employee would be blessed and come to the knowledge of Your Son, Jesus, that this business would help others in a way that goes beyond finances but helps individuals on a personal level. In Jesus' name, amen.
---
I hope you have enjoyed these prayers for success in business! May the stir your faith to spend more time with the Lord. If you would like to leave me comment you can do so below. I would love to hear about your business and what God is doing with it.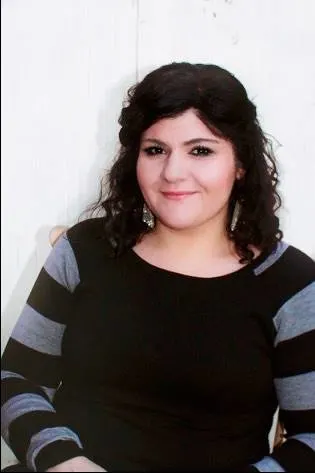 Melissa is a passionate minister, speaker and an ongoing learner of the Bible. She has been involved in church and vocational ministry for over 18 years. And is the founder of Think About Such Things. She has the heart to equip the saints by helping them get into the Word of God and fall more in love with Jesus. She also enjoys family, cooking, and reading.
She has spoken in churches in California, Oregon, Texas, and Mexico and has been featured in Guidepost Magazine and All Recipes Magazine. Read More…