A powerful collection of Watchman Nee quotes.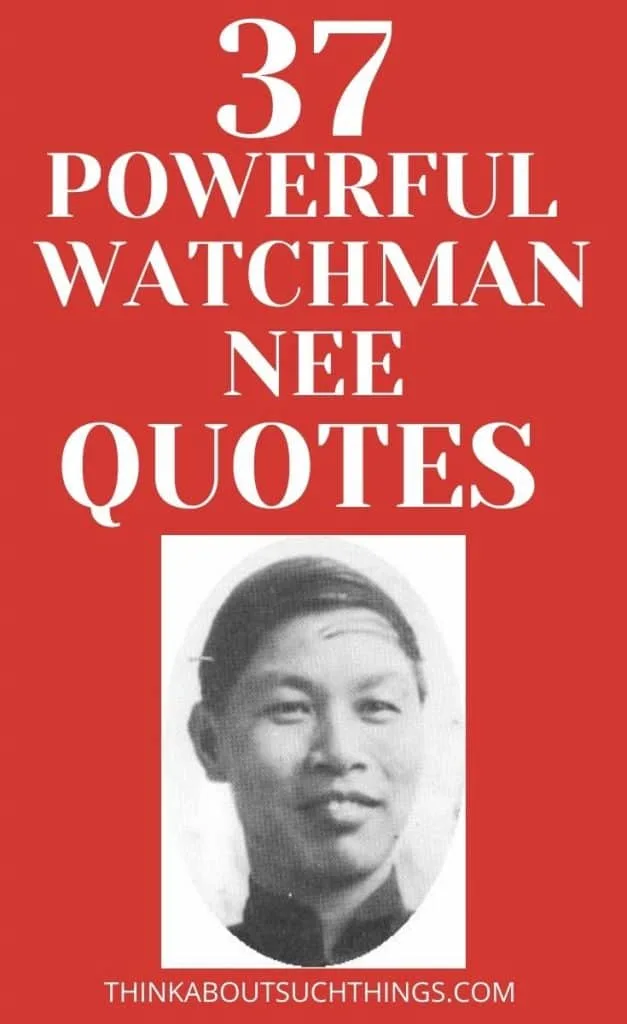 Watchman Nee was an incredible man of God who experienced revival, and wrote many books that are known as Christian classics today. He spent the last 20 years of his life in prison (1952-1972). Being severely persecuted because of his faith.
Some of Watchman Nee's Books:
You can even find a lot of his books on YouTube. So, if you are a fan of audiobooks…it's awesome!
What I love about quotes from Watchman Nee is that they are more than just good christian sayings. They really make you think and question the motives of your heart.
Even though most people don't like to do this. I believe it's vital as Christians that we go before God and check our hearts. But the other thing I love is that Watchman Nee always points back to God! It's not about you or your calling. It's about HIM!
Alright, so lets get started! Also, if you would like to check out some other popular Christian quotes:
Because there are a lot of quotes below. Here is a handy little table on contents that you can use to help you discover quotes on different topics.
Quotes From Watchman Nee
God is not seeking a display of my Christ-likeness , but a manifestation of His Christ.
If we throw ourselves open to God, He will reveal. The trouble comes when we have closed areas, locked and barred places in our hearts, where we think, with pride, that we are right. ― Watchman Nee
Outside of Christ, I am only a sinner, but in Christ, I am saved. Outside of Christ, I am empty; in Christ, I am full. Outside of Christ, I am weak; in Christ, I am strong. Outside of Christ, I cannot; in Christ, I am more than able. Outside of Christ, I have been defeated; in Christ, I am already victorious. How meaningful are the words, "in Christ". ―Watchman Nee
Our old history ends with the Cross; our new history begins with the resurrection. ― Watchman Nee
I do not consecrate myself to be a missionary or a preacher. I consecrate myself to God to do His will where I am, be it in school, office, or kitchen, or wherever He may, in His wisdom, send me. ―Watchman Nee
The Blood deals with what we have done, whereas the Cross deals with what we are. The Blood disposes of our sins, while the Cross strikes at the root of our capacity for sin. ― Watchman Nee
Their quest for the presence of God, for the consciousness of His mercy and nearness, is not for God's sake but for their happiness. By so doing they are not loving the Lord; rather, they are loving the feeling which refreshes them and affords them the glory of the third heaven. Their total life and labor elevate self as the center. They wish to enjoy themselves. ― Watchman Nee
Do we impress people with ourselves, or with the Lord? Do we draw people to our teaching, or to the Lord? This is genuinely vital. It determines the value of all our work and labor. ― Watchman Nee
Human nerves are rather sensitive and are easily stirred by outside stimuli. Words, manners, environments, and feelings greatly affect us. Our mind engages in so many thoughts, plans, and imaginations that it is a world of confusion. If we are favorably inclined to yield to the Lord, to take up His yoke, and to follow Him, our soul shall not be aroused inordinately. ― Watchman Nee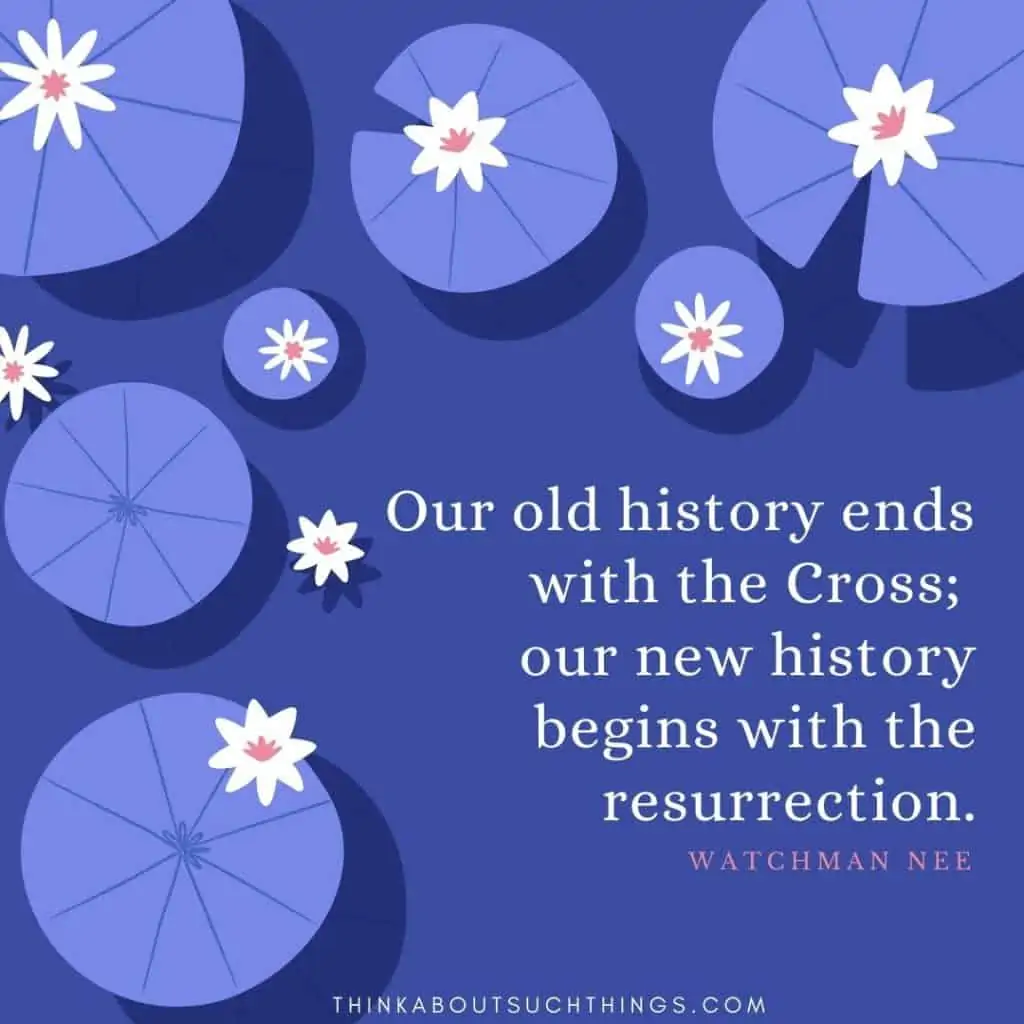 Long-lasting victory can never be separated from a long-lasting stand on the foundation of the cross. ― Watchman Nee
Lord, I am willing to break MY heart that I might satisfy THY heart.
― Watchman Nee
It is so easy to become more attached to the gifts of God than to the Giver—and even, I should add, to the work of God than to God Himself. ― Watchman Nee
Self-pity, self-love, fear of suffering, withdrawal from the cross: these are some of the manifestations of the soul life, for its prime motivation is the self-preservation. It is exceedingly reluctant to endure any loss. ― Watchman Nee
We must not pay attention just to reading and studying; rather, we should ask if we are open before the Lord. If we do not have an unveiled face, the glory of the Lord will not shine on us. If our heart is not open to God, God cannot give us any light. ― Watchman Nee
May the things of this world so lose their power over us that we do not in the slightest wish to be "worldly"; nay, we even delight in not remaining "in the world. ― Watchman Nee
How dangerous a master human emotion is! ― Watchman Nee
Often Satan injects pride into the believer's spirit, evoking in him an attitude of self-importance and of self-conceit. He causes him to esteem himself a very outstanding person, one who is indispensable in God's work. Such a spirit constitutes one of the major reasons for the fall of believers.
― Watchman Nee
God give His Own Self totally to us that we may offer ourselves completely to Him. ― Watchman Nee
Good is not always God's will, but God's will is always good. ― Watchman Nee
The system of fathers of the world church, the clergy system of the state church, and the pastoral system of the independent churches are all the same in nature. They are all Nicolaitans. In the Bible there are only brothers. There is the gift of a pastor, but no system of pastors. The pastoral system is man's tradition. If the children of God are not willing to return to the position of that in the beginning, no matter what they do, it will not be right. ― Watchman Nee
Man's thought is always of the punishment that will come to him if he sins. God's thought is always of the glory man will miss if he sins. God's purpose for redemption is glory, glory, glory. ― Watchman Nee
Watchmen Nee Quotes on Prayer
We should not open our mouths too hastily upon approaching God. On the contrary, we first must ask God to show us what and how to pray before we make our request known to Him. Have we not consumed a great deal of time in the past asking for what we wanted? Why not now ask for what God wants? ― Watchman Nee
They spend more time in analyzing, in collecting materials, and in hard thinking than on prayer, on seeking God's mind, and on waiting for the power from above. ― Watchman Nee
Prayer is work. The experiences of many children of God demonstrate that it accomplishes far more than does any other form of work. It is also warfare, for it is one of the weapons in fighting the enemy. However, only prayer in the spirit is genuinely effectual. ― Watchman Nee
Let us recognize this one thing: burden is the secret of prayer. If a person does not feel within him burden to pray for a particular matter he can hardly succeed in prayer. In a prayer meeting some brothers and sisters may mention a great many subjects for prayer. But if you are not touched inwardly, you cannot pray. ― Watchman Nee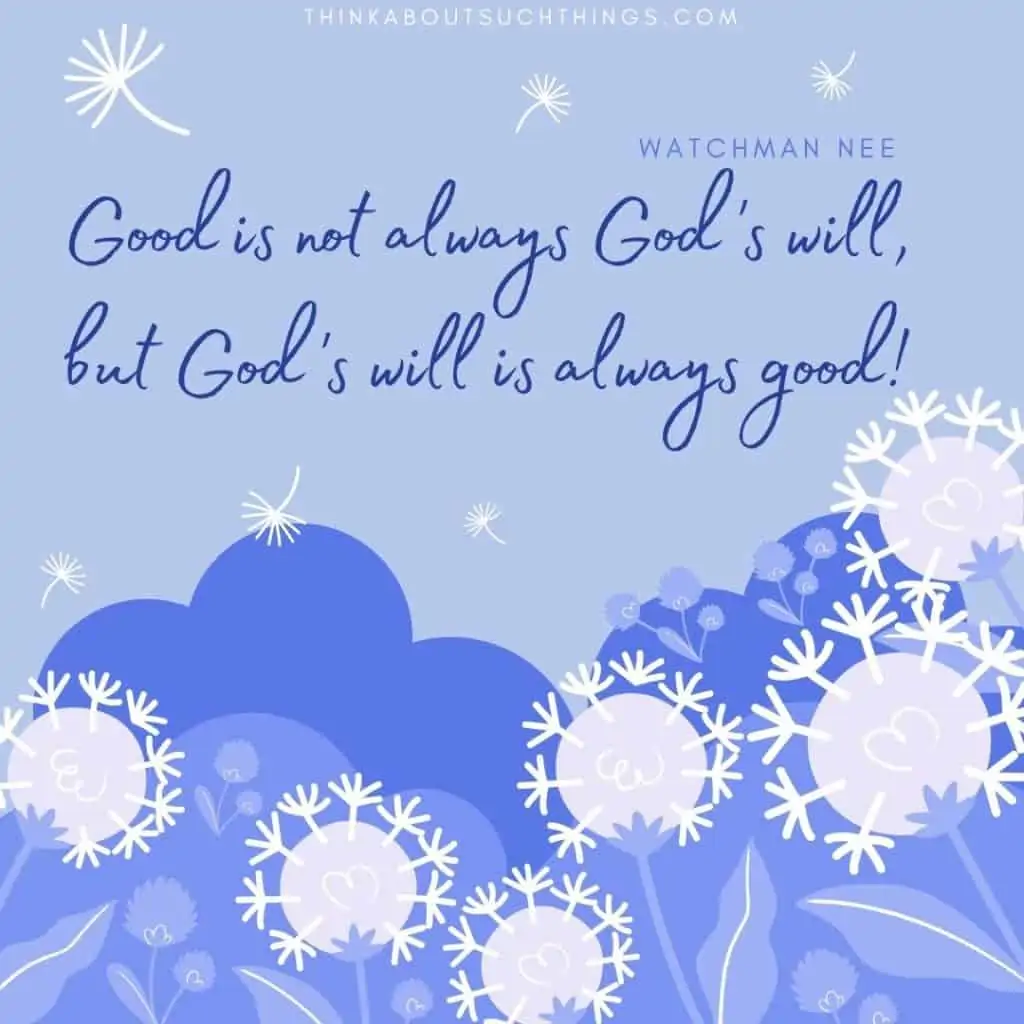 Negligence in prayer withers the inner man. Nothing can be a substitute for it, not even Christian work. Many are so preoccupied with work that they allow little time for prayer…Prayer enables us first inwardly to overcome the enemy and then outwardly to deal with him. ― Watchman Nee
Our prayers lay the track down which God's power can come. Like a mighty locomotive, his power is irresistible, but it cannot reach us without rails. ― Watchman Nee
Prayer is the acid test of the inner man's strength. A strong spirit is capable of praying much and praying with all perseverance until the answer comes. A weak one grows weary and fainthearted in the maintenance of praying. ― Watchman Nee
Watchmen Nee Quotes on the Holy Spirit
When one tries to increase his knowledge by doing mental gymnastics over books without waiting upon God and looking to the guidance of the Holy Spirit, his soul is plainly in full swing. This will deplete his spiritual life. Because the fall of man was occasioned by seeking knowledge, God uses the foolishness of the cross to "destroy the wisdom of the wise. ― Watchman Nee
Take this as the secret of Christ's life in you: His Spirit dwells in your innermost spirit. Meditate on it, believe in it, and remember it until this glorious truth produces within you a holy fear and wonderment that the Holy Spirit indeed abides in you. ― Watchman Nee
How true it is that without the guidance of the Holy Spirit intellect not only is undependable but also extremely dangerous, because it often confuses the issue of right and wrong. ― Watchman Nee
The Spirit is both a builder and a dweller. He cannot dwell where he has not built; He builds to dwell and dwells in only what he has built. ― Watchman Nee
Living in the Spirit means that I trust the Holy Spirit to do in me what I cannot do myself. This is completely different from the life I would naturally live myself. Each time I am faced with a new demand from the Lord, I look to Him to do in me what He requires of me. It is not a case of trying but of trusting; not of struggling but of resting in him. ― Watchman Nee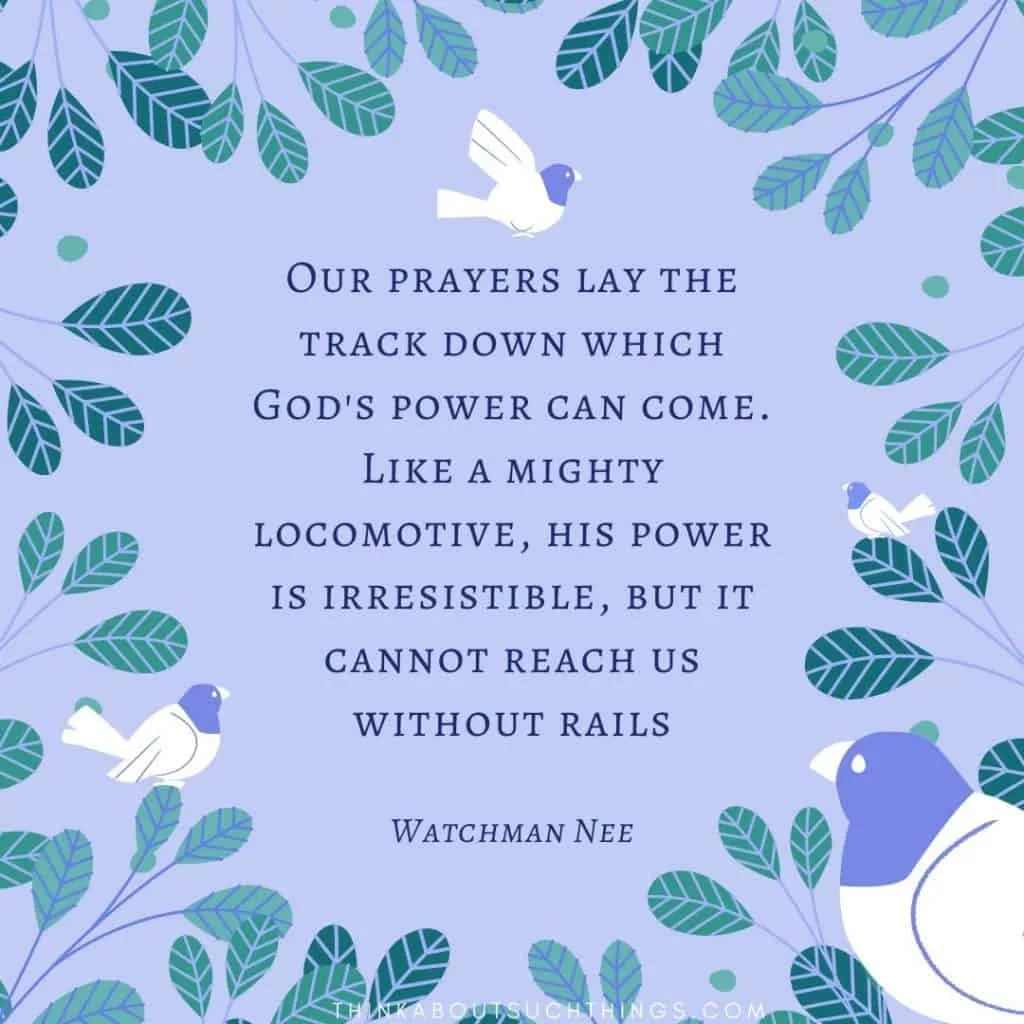 Some seek the gifts of the Holy Spirit with genuine earnestness. Yet often what they crave is but some joy, for the "I" is hidden behind their quest. ― Watchman Nee
Just as the right relationship with Christ generates a Christian, so the proper relationship with the Holy Spirit breeds a spiritual man. ― Watchman Nee
The indwelling Spirit shall teach him what is of God and what is not. This is why sometimes we can conjure up no logical reason for opposing a certain teaching, yet in the very depth of our being arises a resistance. ― Watchman Nee
Do you know, my friends, that the Spirit within you is very God? Oh that our eyes were opened to see the greatness of God's gift! Oh that we might realize the vastness of the resources secreted in our own hearts! I could shout with joy as I think, "The Spirit who dwells within me is no mere influence, but a living Person; He is very God. The infinite God is within my heart!" I am at a loss to convey to you the blessedness of this discovery, that the Holy Spirit dwelling within my heart is a Person. ― Watchman Nee
---
I hope you have enjoyed these Watchman Nee Quotes and that they have inspired your faith and caused your heart to want to draw nearer to God. Because at the end of the day that's what really matters.
Feel free to drop me a comment below. I would love to hear from you and what God is doing in your life.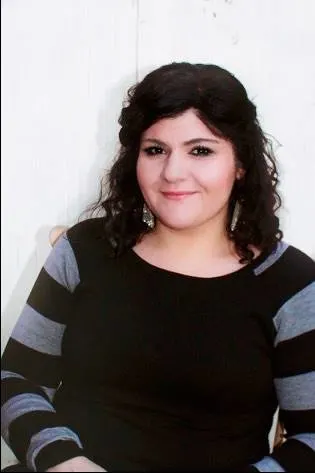 Melissa is a passionate minister, speaker and an ongoing learner of the Bible. She has been involved in church and vocational ministry for over 18 years. And is the founder of Think About Such Things. She has the heart to equip the saints by helping them get into the Word of God and fall more in love with Jesus. She also enjoys family, cooking, and reading.
She has spoken in churches in California, Oregon, Texas, and Mexico and has been featured in Guidepost Magazine and All Recipes Magazine. Read More…