In this article, we will discover 15+ powerful Women Leaders of the Bible and what we can learn from them. So, grab your Bible, and let's dig in…
A powerful influential leader is not immune to shortcomings or personal issues.
You will see this in many of the leaders in the Bible both men and women. You will also see this in historical leaders and even leaders in our modern age.
Even though we as people think they should be flawless. The truth is they are as much human as we are.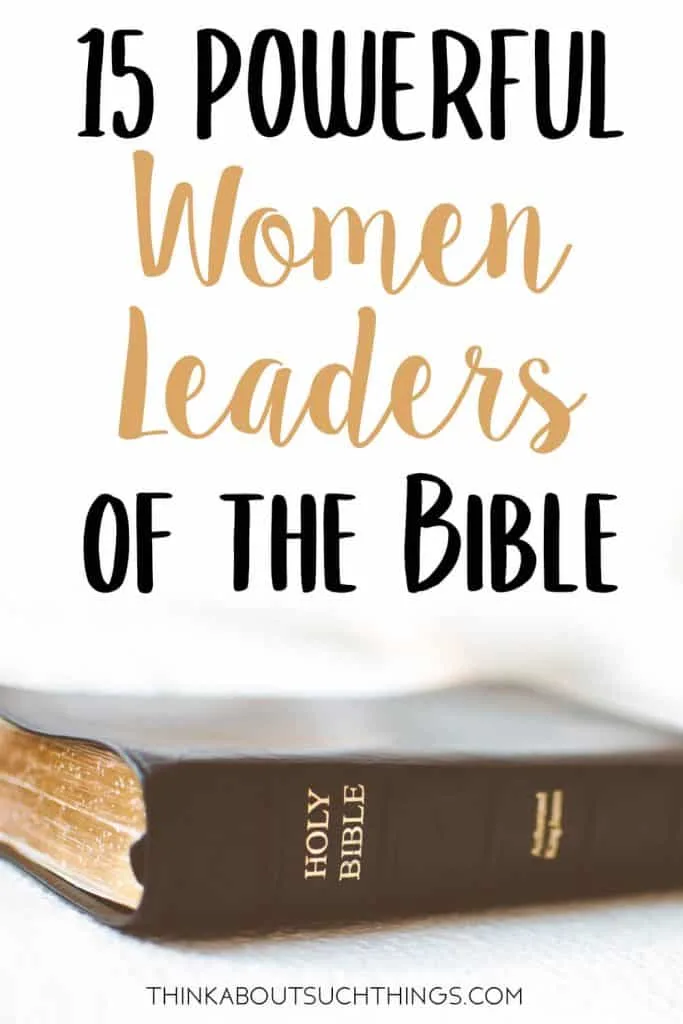 As we grow in our development of leadership we can learn from these characters. The good and the bad….and how we can be wise and safeguard ourselves from the folly that they had.
Female Heros in the Bible with Leadership Skills
I love studying women in the Bible, and super love it when I see them exercising their leadership skills to further the Kingdom of God!
Do you guys remember Xena: Warrior Princess?
That's what I think of when I read about these women. Not so much that they literally kicked butt.
But these women were spiritual warriors taking ground for God! They had influence, authority, and leadership qualities. BOOM!
Below we will look at some of these leaders. I have included a little insight into each woman and a video that will help further your study on her.
Deborah – Judge, Prophetess, and Leader
And Barak said unto her, If thou wilt go with me, then I will go: but if thou wilt not go with me, then I will not go And she said, I will surely go with thee: notwithstanding the journey that thou takest shall not be for thine honour; for the LORD shall sell Sisera into the hand of a woman. And Deborah arose, and went with Barak to Kedesh. Judges 4:8-9
When we think of female leaders in the Bible, Deborah is usually the first one to come to mind. And there is a good reason for that. She was an influential woman, who understood her authority as a judge, prophetess and as a woman.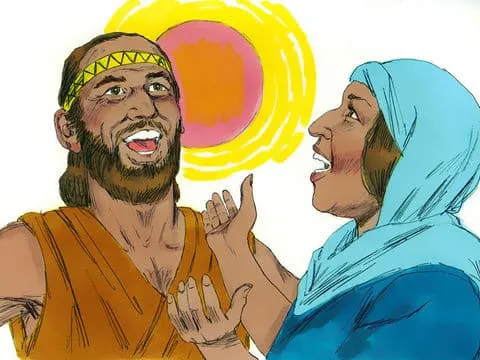 She never felt the need to suppress the men around her, but came to be an aid and ally. Yet, Barak knew Deborah was close to the Lord and was willing to lay down his pride and give Deborah even more honor for the sake of Isreal.
It's a beautiful picture of men and women in leadership working together for the Lord and for the greater good of mankind.
Miriam – Prophetess and Leader
And Miriam the prophetess, the sister of Aaron, took a timbrel in her hand; and all the women went out after her with timbrels and with dances. And Miriam answered them, Sing ye to the Lord, for he hath triumphed gloriously; the horse and his rider hath he thrown into the sea. – Exodus 15:20-21
We can see that even at a young age Miriam took initiative as she followed her baby brother Moses down the Nile River. She was bold when going up to Pharoh's daughter and suggesting a Hebrew wet nurse.
This boldness and tenacity didn't leave Miriam as she ages, but blossoms and grows in her calling as a prophetess. We see her being an instrument of leadership when she leads the people in a time of worship and praise.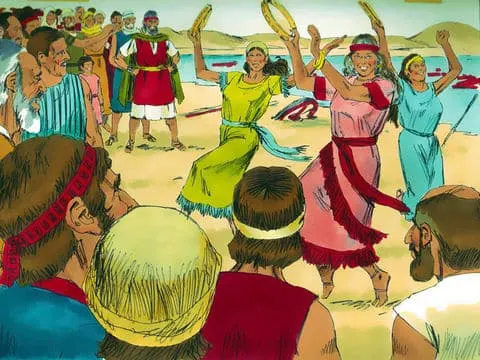 But bold communication can be used for good and to cause harm. We see this later on in the story when Miriam dislikes Moses' choice of wife. She goes on to complain to Aaron (their other brother.) And she lets pride blind her as she states…."Has the Lord spoken only through Moses?" they asked. "Hasn't he also spoken through us?"
The very thing that made her an awesome leader brought a curse upon herself. Thankfully, Moses prayed for his sister and she was restored.
Priscilla – Evangelist, Missionary, and Leader
And he began to speak boldly in the synagogue: whom when Aquila and Priscilla had heard, they took him unto them, and expounded unto him the way of God more perfectly. – Act 18:26
I'm just gonna say it how it is… You are pretty LEGIT if you helped the apostle Paul with his theology.
That's Priscilla! Here she is working side by side with her husband Aquila, expand the kingdom of God by preaching the gospel. Priscilla and Aquila are mentioned 6 times in the New Testament – Acts 18:2, 18,26; Romans 16:3; 1 Corinthians 16:19; 2 Timothy 4:19)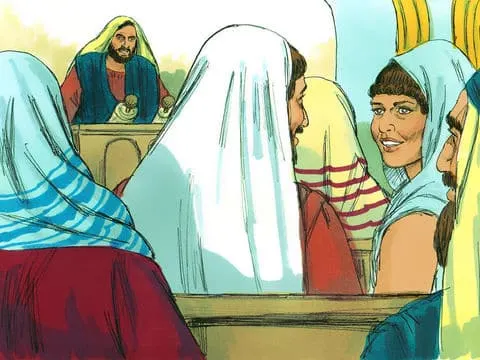 Priscilla showcases her leadership qualities as being a team player and passion for God. Even in a man's world, she is called a co-worker of Pauls.
I found this very interesting about Priscilla's name being mentioned before Aquila's.
"Priscilla must of played a prominent role in the life of the early church and in the ministry that she shared with her husband because it was most unusual for a wife's name to be mentioned before her husband's name in the Greco-Roman world. Both Luke ( the author of Acts) and Paul mentioned Priscilla's name before Aquila. There are three reasons commentators give for Priscilla's name being mentioned first:

(1) Some speculate that she was converted before Aquila (2) Some say she was from an aristocratic prominent family in Rome (Her name seems to inidciate this). (3) Her contributions to the early church were equal to or greater than Aquila. Whatever the reasons were, it is significant, noteworthy and most unusal for a woman's name to be mentioned before her husbands at this juncture in history." Read more…
Naomi – Mother, Mentor, and Leader
Then the women said to Naomi, "Blessed be the Lord, who has not left you this day without a close relative; and may his name be famous in Israel! 15 And may he be to you a restorer of life and a nourisher of your old age; for your daughter-in-law, who loves you, who is better to you than seven sons, has borne him." Then Naomi took the child and laid him on her bosom, and became a nurse to him. Also, the neighbor women gave him a name, saying, "There is a son born to Naomi." And they called his name Obed. He is the father of Jesse, the father of David. – Ruth 4:14-17
Most people would have placed Ruth as the one with the leadership skills, but when I read the book of Ruth I see Naomi as a woman who led.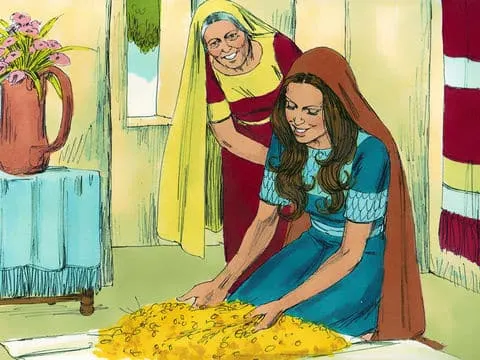 She loved, guided, and mentored Ruth every step of the way. And Ruth was faithful to Naomi's instructions. If it wasn't for Naomi there would be no book of Ruth.
Naomi faced extreme hardship and sorrow. But she was able to rise above that, see hope for the future, and help usher the lineage of Christ.
Hannah – Prayer Warrior and Leader
Then she made a vow and said, "O Lord of hosts, if You will indeed look on the affliction of Your maidservant and remember me, and not forget Your maidservant, but will give Your maidservant a male child, then I will give him to the Lord all the days of his life, and no razor shall come upon his head." – 1 Samuel 1:11
It might be hard to see Hannah as a leader, but she carried some key characteristics that powerful leaders have.
She had a desire for a son and was not willing to settle. She knew if anyone could change her future it would be God.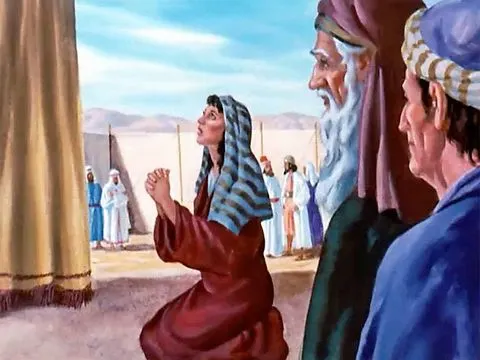 Hannah enters the temple and pours her heart out to God for a son. She vows to give this son back to Him. Her outcry is dramatic enough to catch the attention of the High priest, Eli thinks she is drunk and rebukes her. She doesn't get offended but shares with him about her sorrow.
Most people now of days would have been offended at being accused of something they were not doing or saying. Not Hannah…she saw the bigger picture and because of that even Eli blesses her…"Go in peace, and the God of Israel grant your petition which you have asked of Him."
Hannah is blessed with a son, named Samuel. From there she offers her son to the Lord to work in the temple.
She is an example of tenacity, resilience, passion, and sacrifice.
Esther – Queen, Intercessor, and Leader
For if thou altogether holdest thy peace at this time, then shall there enlargement and deliverance arise to the Jews from another place; but thou and thy father's house shall be destroyed: and who knoweth whether thou art come to the kingdom for such a time as this? – Esther 4:14
Esther is much like Deborah in the sense that they had clear leadership positions in life. The difference is that Esther's role was extremely sacrificial.
We don't always think of her that way. We get this beautiful picture from One Night With The King or some Disney idea like Cinderella. Sadly, it wasn't like that at all.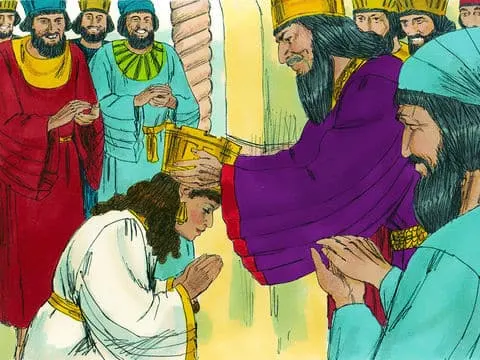 Many kings exploited their wives and concubines, demanding sexual favors and much more. We can see this at the start of the book of Esther with Queen Vashti.
We see Esther's leadership qualities of courage, sacrifice, strategic planning and more. But what is really cool about Esther is her accountability to her uncle Mordicai. She is teachable and willing to work for the greater good.
For more on Esther check out these 3 Big Life Lessons from her life.
Proverbs 31 – Industrious, Wise and a Leader
She girds herself with strength,
And strengthens her arms.
She perceives that her merchandise is good,
And her lamp does not go out by night. – Proverbs 31:17-18
Ok, I know that Proverbs 31 is not an actual woman in the Bible. But it is a real type of woman…. and she is a powerful and influential leader within her family and community!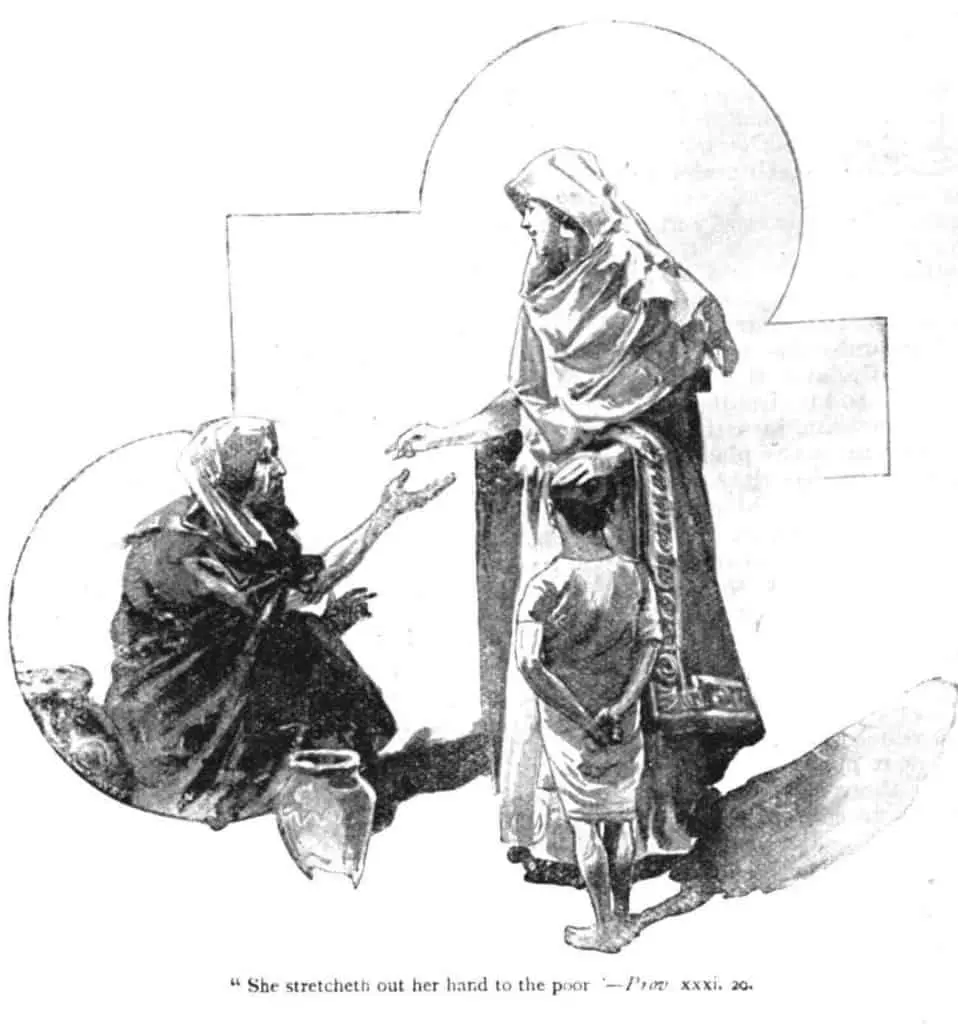 Let's look at some key leadership traits she has….
She is trustworthy (Proverbs 31:11)
She is a hard worker and industrious (Proverbs 31:14-18)
She provides for the less fortunate (Proverbs 31:19-20)
She plans ahead (Proverbs 31:21)
Places of influence (Proverbs 31:23)
She is productive (Proverbs 31:24)
She is wise and kind (Proverbs 31:25)
She takes care of those under her (Proverbs 31:27)
She fears the Lord (Proverbs 31:30)
Rahab – Seeker of Truth, Protector, and Leader
"And as soon as we heard these things, our hearts melted; neither did there remain any more courage in anyone because of you, for the Lord your God, He is God in heaven above and on earth beneath. Now therefore, I beg you, swear to me by the Lord, since I have shown you kindness, that you also will show kindness to my father's house, and give me a true token, and spare my father, my mother, my brothers, my sisters, and all that they have, and deliver our lives from death." – Joshua 2:11-13
Rahab's story had a lot of depth and meaning with the scarlet cord being symbolic of the Passover blood over the doorposts.
Now, what about Rahab herself? Well, she's a prostitute. Now, some people would stop there and never classify her as being a leader or having leadership qualities.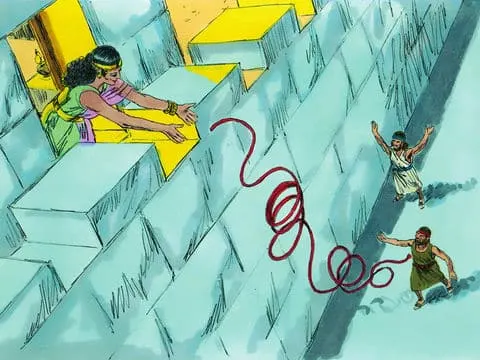 But Rahab exhibited profound leadership qualities. She was one who stood up for truth and went against the status quo of her pagan community. She also risked her life, to save herself and her family.
All because she believed that the Hebrew God was the one true living God! Her convictions led her to bring an incredible breakthrough for Israel and the salvation of her family.
Phoebe – A Servant Leader
I commend to you Phoebe our sister, who is a servant of the church in Cenchrea, that you may receive her in the Lord in a manner worthy of the saints, and assist her in whatever business she has need of you; for indeed she has been a helper of many and of myself also. – Romans 16:1-2
We don't have a ton of information on Pheobe but this is what we do know. In some translations, Phoebe is called a deacon and a patron to the church. In this article from Christianity Today on Phoebe, this is what they had to say on the topic…
The Greek term used here is "diakonos". What is confusing is that the word itself can be translated two ways: either as a Christian designated to serve with the overseers of the church, or more generally to a servant. One holds a spiritual authority, one doesn't. Interestingly, whenever this word is referring to a man in Paul's writing, it has unequivocally been translated as "minister".
We may not have 100% clarity on her position but we do know she was an incredible influence in the early church to the point being mentioned by the Apostle Paul.
Tabitha – Philanthropist, and Leader
At Joppa there was a certain disciple named Tabitha, which is translated Dorcas. This woman was full of good works and charitable deeds which she did. – Acts 9:36
Tabitha is mentioned only once in scripture and that's in Acts 9. And even though her story is centered around the miracle of her being raised from the dead they take the time to mention her character.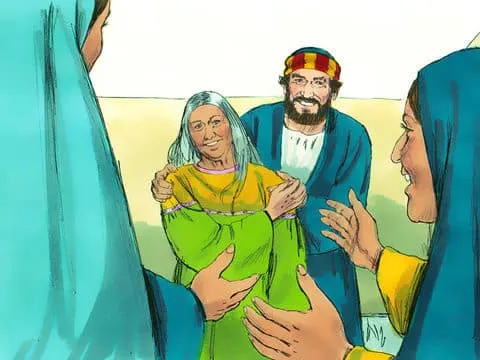 That is what good leadership is all about! Her reputation and influence within the church and community were so powerful that at her death they showed Peter all the clothes she created for them.
Leadership isn't always glamours, it's not about stages or bright lights. It's about impacting people's lives.
Lydia – Entrepreneur, and Leader
Now a certain woman named Lydia heard us. She was a seller of purple from the city of Thyatira, who worshiped God. The Lord opened her heart to heed the things spoken by Paul. – Acts 16:14
Lydia was a seller of purple. That was a BIG deal back in the day. Purple cloth was reserved for the wealthy or royal. You can read more about purple cloth in my post The Biblical Meaning of Colors.
So, it extremely plausible that Lydia was well off. Does that make her leader? NOPE. Money doesn't qualify or disqualify you for leadership. What sets Lydia apart is an eagerness to be hospitable to those around her (when she took Paul and Silas in) and that she was a businesswoman.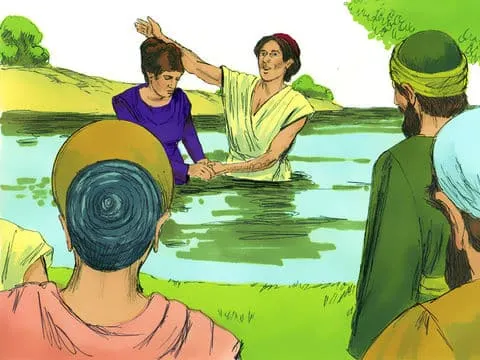 In that day in age men led and supported the household. This would either make Lydia a widow or an unmarried woman. Either way, it didn't stop her! She was industrious and giving. Giving support where it was needed within the body of Christ.
She is a godly example that women can be entrepreneurs and help support the work of God.
The Women at the Tomb – The First Evangelist
But the angel answered and said to the women, "Do not be afraid, for I know that you seek Jesus who was crucified. He is not here; for He is risen, as He said. Come, see the place where the Lord lay. And go quickly and tell His disciples that He is risen from the dead, and indeed He is going before you into Galilee; there you will see Him. Behold, I have told you." So they went out quickly from the tomb with fear and great joy, and ran to bring His disciples word. – Matthew 28: 5-8
Who were the women at the tomb? Well, if we look at all four gospels we see these names arise, Mary Magdalene, Mary (mother of James), Mary of Clopas, Salome, and Joanna. There might have been more, but their names are not recorded.
I could easily break up each person and give them their own section, but I wanted to share a key thing that all had in common.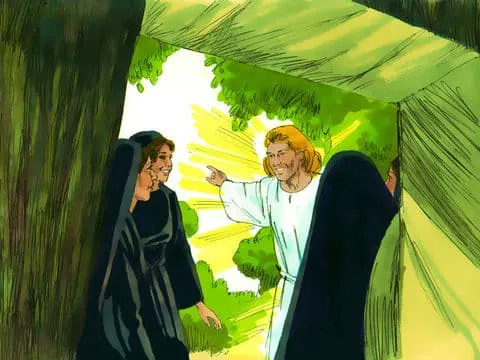 They were given the GREAT privilege to share the good news that Jesus had risen from the dead. God didn't choose His male disciples to be the first evangelist, but a handful of faithful women.
First, this shows us how much God loves and trusts women. In ancient times you would never want women to lead the forefront of new information that needs to be delivered.
BUT GOD…..He didn't see it that way. He knew these women were sold out for Him and would carry the message of Jesus' resurrection with passion and conviction.
Bad Women Leader of the Bible
Influence and being in a position of leadership does not always equate being a "good" leader. Just looking in the past 100 years of world history you will see the rise and fall of some very influential but horrible leaders….I think Hitler probably takes the cake.
With that said I thought it would be good to share some bad girls of the Bible who were influential and what we can learn about their BAD leadership qualities.
Potiphar's Wife – Power Trip
…Now Joseph was handsome in form and appearance. And it came to pass after these things that his master's wife cast longing eyes on Joseph, and she said, "Lie with me." – Genesis 29: 6-7
You may be asking how in the world is Potiphar's wife a leader or have influence? It's subtle but it's there. It actually shows you a great contrast between Joseph's character and hers.
The Bible mentions that Joseph was a hottie, but I think Potiphar's wife was also attracted to the power and position Joseph had obtained in the household. Listen women love a man in position or in a uniform.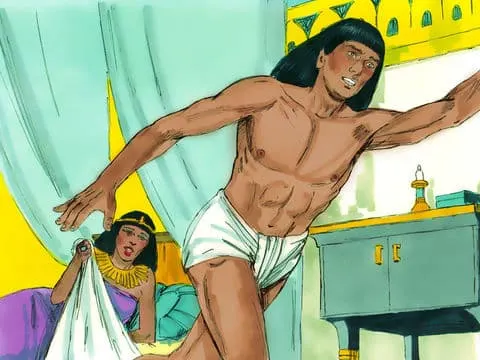 When she couldn't get what she wanted from him she used her authority and influence to strip him of his leadership role. Power tripping at it's best.
So, what can you learn from her? That just because you have influence and power doesn't mean you should use it against someone when you don't get what you want. That's control and manipulation.
Delilah – Cunning and Persuasion
And it came to pass, when she pestered him daily with her words and pressed him, so that his soul was vexed to death, that he told her all his heart… – Judges 16: 16-17
Part of me feels like I don't even need to write something about Delilah. Just read the story of her Samson and you will be like "SAY WHAT!"
Delilah had an incredible amount of influence, power, and persuasion. She took the strongest man of Israel, Samson….and made him weak. It's also extremely fascinating that many scholars believe the name Delilah comes from the Arabic to mean night, while Samson means sunlight.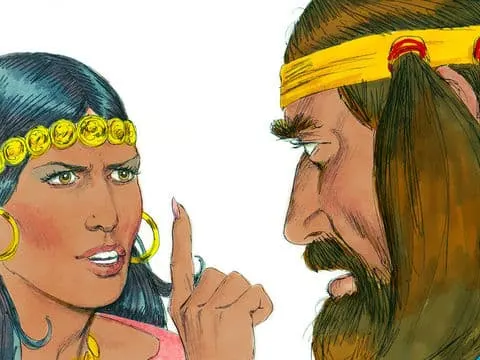 Sometimes we don't realize it but being influential is extremely powerful. If not more powerful then just positional authority.
With position to you can take from others or make them do something, but with influence, you persuade people who are already enticed by you. And usually, this influence will open doors to a position.
Delilah used her influence with her fellow Philistines and Samson for selfish gain.
Jezebel – Political and Religious Dictatorship
But there was no one like Ahab who sold himself to do wickedness in the sight of the Lord, because Jezebel his wife stirred him up.– 1 Kings 21:25
When it comes to bad girls of the Bible….Jezebel wins. She was a bad girl with A LOT of power and authority. And instead of using it for good she used it for evil.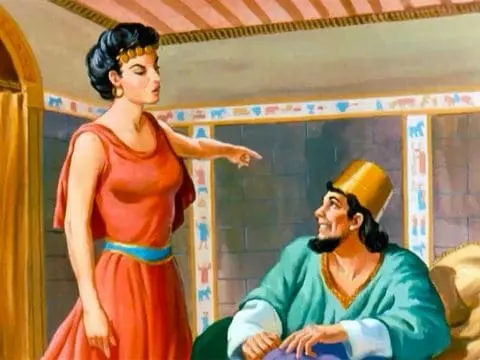 I've heard that the most influential and powerful type of leader is the leader who leads leaders. And that's what Jezebel did. Her husband Ahab the king submitted himself to her, and so did everyone else in the nation.
Jezebel had an agenda and she was willing to do whatever it took to get it done. To the point of killing many people.
There are many books on the Jezebel spirit. Some people in the church and outside of the church still operate or lead in this manner.
No, they aren't killing people literally but many bad leaders have killed people off by falsely destroying reputations, controlling, manipulating, and rejecting all for her agenda.
I just want to state that this type of poor destructive leadership is not just from women. Men can operate just like a Jezebel.
---
When God blesses us with a level of influence or position we must watch our hearts and stay accountable to healthy people around us. It's easy to let power, favor, and honor get to our heads. This is when pride comes in and things go south.
We honestly see that happening now in the church with making pastors and worship leaders like celebrities. It's dangerous waters for both them and us.
If you would like to grow more in your leadership skills please check out these posts below.
Recap of Women Leaders of the Bible
Below is the full list of women leaders of the Bible. You can easily click on each person and it will take you back to her section.
I hope this article has blessed you and that you have learned something new about these awesome and not so awesome women leaders in scripture.
Please feel free to leave me a comment below! I would love to hear what God is doing in your life and what you are learning about leadership!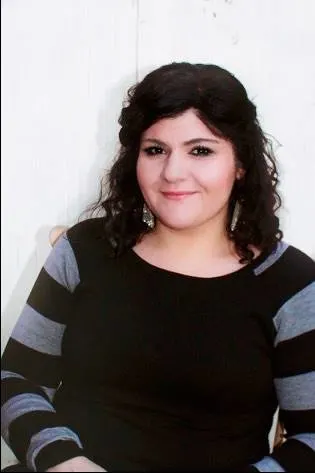 Melissa is a passionate minister, speaker and an ongoing learner of the Bible. She has been involved in church and vocational ministry for over 18 years. And is the founder of Think About Such Things. She has the heart to equip the saints by helping them get into the Word of God and fall more in love with Jesus. She also enjoys family, cooking, and reading.
She has spoken in churches in California, Oregon, Texas, and Mexico and has been featured in Guidepost Magazine and All Recipes Magazine. Read More…