In this article, we will explore 5 amazing prayer warriors in the Bible. We will learn from their lives and what makes them a warrior of prayer and intercession.
Prayer is downright powerful, and we see countless individuals throughout the Bible who prayed and yielded amazing results in their lives and others. Imagine what the outcome would have been if Esther didn't call the Jews to pray and fast…I firmly believe the outcome would have been very different.
When we pray, we invite God to intervene in situations we are praying for so that His will may be done and that He would move mightily in our lives.
Prayer is so important, and we even see Jesus' disciples asked Him how they ought to pray.
"Now it came to pass, as He was praying in a certain place when He ceased, that one of His disciples said to Him, 'Lord, teach us to pray, as John also taught his disciples" -Luke 11:1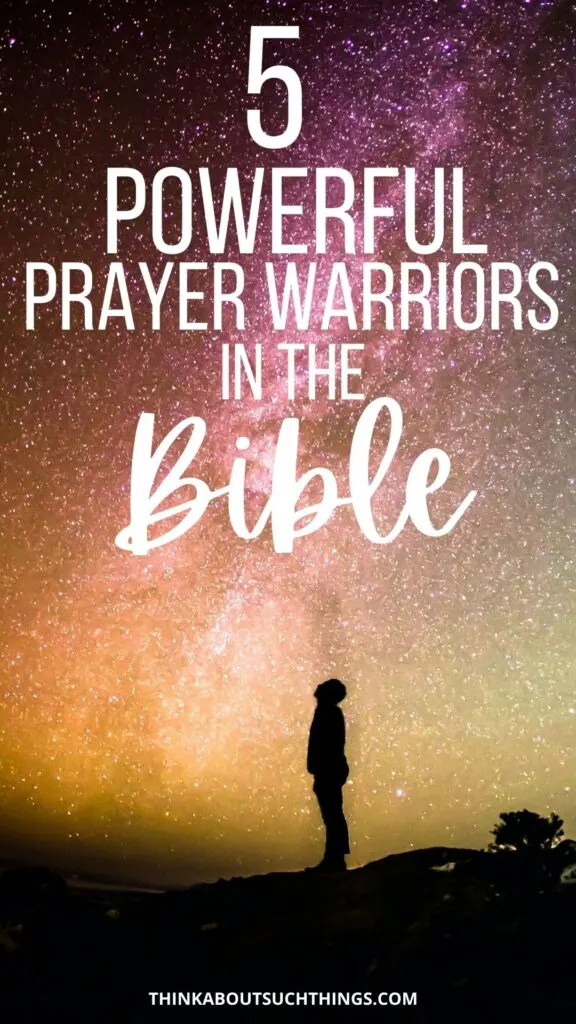 Now the Bible has many prayer warriors, and we can learn a lot from their prayers and prayer lives. We are going to just focus on 5 Bible prayer warriors in this post! But I am sure if you sit and think about it you can think of some more.
The goal in this post is to apply the lessons we learn from these prayer warriors into our lives so that we can experience the power of God.
>> Check Out Quotes About Being Prayer Warrior
Prayer Warriors in the Bible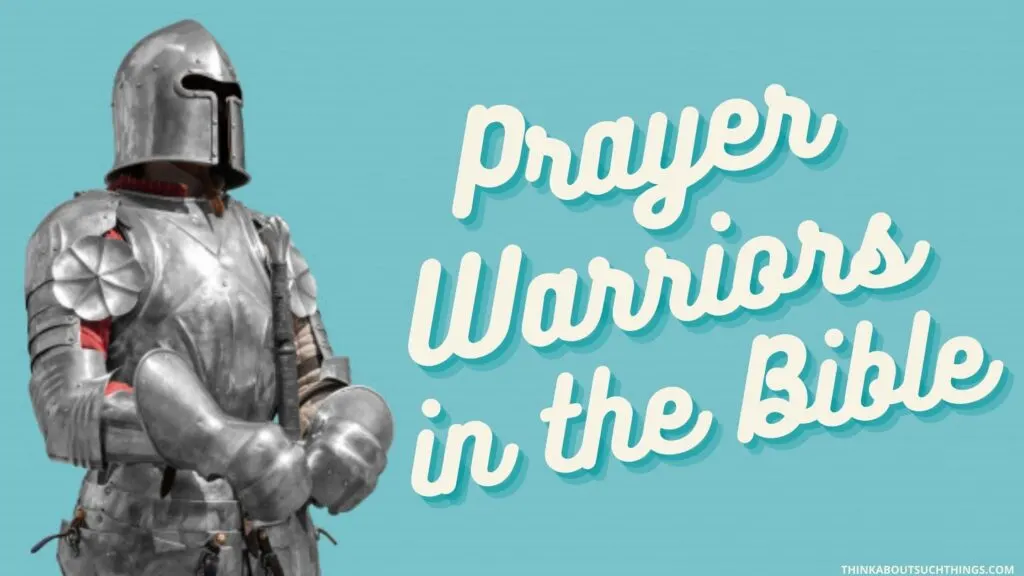 1. Hannah
One woman who contended in prayer was Hannah. She is famously known as the mother of the prophet and judge Samuel. But her story is so much more than just being his mother.
Hannah went up to the temple at Shiloh to sacrifice to the Lord and to pray for a child. Hannah was childless and her co-wife ridiculed her daily because of it. Hannah would cry because she had prayed for years and had not seen any results.
She was hurting inside yet she never gave up on prayer. Hannah knew that God was the only one who would help her.
One time Hannah had reached the end of her rope and she cried bitterly as she prayed.
And she was in bitterness of soul, and prayed to the Lord and wept in anguish -1 Samuel 1:10
Hannah then made a promise to God. She told Him that if He gave her a child, she would give the child back to Him (1 Samuel 1:11).
God answered Hannah's prayer and she gave birth to a son. But God's goodness didn't stop there. He opened her womb and she had a total of 7 kids total. (1 Samuel 2:5)
From Hannah's prayer life, we learn that we should be persistent until we see a breakthrough! We also learn that God is not afraid, or offended by our heartfelt ugly cry prayers.
God is faithful and will answer our prayers.
Sometimes we give up too soon when we don't see answers to our prayers fast enough. Like Hannah, we can wait for the Lord patiently knowing that He will answer our prayers at the right time. When Hannah did not get an answer to her prayer, she changed her prayer and got a result. There are times we will need to evaluate our prayers and see if they are in line with God's will.
>> MORE ON HANNAH AND HER PRAYER LIFE
2. Daniel
Daniel was a man of prayer and understood the importance of interceding for others. One time he found out from the Scriptures about the seventy years of captivity of the Israelites and the desolation of Jerusalem. Daniel prayed and fasted because he knew the captivity was because of the sins of the Israelites.
Then I set my face toward the Lord God to make request by prayer and supplications, with fasting, sackcloth, and ashes. And I prayed to the Lord my God, and made confession, and said, "O Lord, great and awesome God, who keeps His covenant and mercy with those who love Him, and with those who keep His commandments – Daniel 9:3-4
We learn from Daniel that interceding for others in prayer will transform their lives. God hears the prayers we say on behalf of others, and He is faithful to respond.
When we realize the unmet needs of others, we can ask God to meet their needs and help them. Sometimes God highlights the issues others have so that we can pray for them. Other times, people are too broken to pray for themselves and God asks us to step in and intercede for them. We can trust that He will respond to their needs and give them a breakthrough.
3. King David
King David was a warrior at heart, but not just in the physical battlefield but also in the spirit. He was a man who prayed in every situation he encountered. He is a man who understood the power of prayer and trusted God to answer him. We see this all throughout his life story and his psalms.
Here are just a few examples from this prayer warrior's life:
He asked God one time if the men of Keilah, whom he was staying with, would deliver him into the hands of King Saul (1 Samuel 23:10-12).

He prayed to God after he sinned by numbering the people against God's will (2 Samuel 24:10)

He asked God to hear his prayer (Psalm 4:1).
From King David, we learn that we should pray on all occasions because God cares about every area of our lives. We should pray when we need wisdom, when we are in trouble, when we are happy, etc. This is truly what the lifestyle of a prayer warrior should be!
4. Job
Job is usually not the first person we think about when thinking of prayer warriors in the Bible. But he was a man of prayer and he made sure to pray for his children always.
Whenever his children gathered for celebrations, he would sanctify them and offer sacrifices on their behalf (Job 1:5). He wanted his children to be in right standing with God.
Job was a man who prayed for his family because he knew that God would be merciful to them if they had sinned. He also prayed for his friends when they sinned against God and did not speak well of him.
Now therefore, take for yourselves seven bulls and seven rams, go to My servant Job, and offer up for yourselves a burnt offering; and My servant Job shall pray for you. For I will accept him, lest I deal with you according to your folly; because you have not spoken of Me what is right, as My servant Job has." – Job 42:8
From the prayers of Job, we learn the importance of repentance. When he prayed for his children and friends, it was to ask for God's forgiveness on their behalf. We can also approach God in prayer and repent of our sins.
He is faithful and will forgive us and cleanse us from unrighteousness. The precious blood of Jesus Christ makes us new.
5. Jesus
The greatest prayer warrior in Scripture is by far, Jesus!
He talked about prayer in the gospels, and we see that He prayed a lot throughout His life and ministry. Mark 1:35 tells us that in the morning, Jesus went to a solitary place to pray.
Now in the morning, having risen a long while before daylight, He went out and departed to a solitary place; and there He prayed. – Mark 1:35
We also see in John 17 that He prayed for His disciples and all believers. He knew that prayer would help us live righteous lives that please God.
Jesus not only taught on prayer but prayed as well. He lived a lifestyle of prayer. He woke up before daylight to meet with His father.
We learn from Him that we should pray always so that we will be equipped for ministry, delivered from temptation, ask God to meet our needs, etc.
We can make it a point to pray every day so that we will have the wisdom to deal with the situations we face. Jesus knew how to respond to those He came across because He started His day with prayer.
>> Learn more about Jesus praying in the garden Gethsemane
---
There are other prayer warriors in the Bible, but today we will learn from the 5 above. Prayer will change our lives and bring us closer to God. Let these individuals inspire your prayer time. Remember we don't have to wait for morning or evening to talk to God, or some specific time or place. We can connect anytime with Him. And He so wants to hear from us!
Any other prayer warriors If you would like to share a comment or insight please leave me a comment.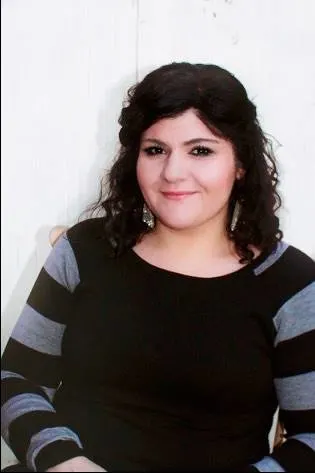 Melissa is a passionate minister, speaker and an ongoing learner of the Bible. She has been involved in church and vocational ministry for over 18 years. And is the founder of Think About Such Things. She has the heart to equip the saints by helping them get into the Word of God and fall more in love with Jesus. She also enjoys family, cooking, and reading.
She has spoken in churches in California, Oregon, Texas, and Mexico and has been featured in Guidepost Magazine and All Recipes Magazine. Read More…