In this post, we will look at some prayers for missionaries, mission work, mission team, and the mission field. We will also, cover prayer points that will help guide you as you pray for these faithful brothers and sisters in Christ.
Jesus left us with a beautiful command in Matthew 28:19-20, to make disciples of all nations, and on this basis, many have taken to the mission field. Many people have given of themselves to be missionaries and travel around the world sharing the gospel with others.
It almost sounds glamorous and least in our modern social media drive world. But being on the mission field is not for the faint of heart. I have several friends who are missionaries or work for ministries that help missionaries. Missionaries encounter many circumstances as they reach others with the message of Jesus Christ, and they most certainly need our prayers.
In some places, missionaries face resistance or persecution. In others, they have to be courageous and need the wisdom to know what to do in tricky situations. In some instances, they face attacks from those threatened by the gospel. These are things that can make missionaries lose heart, and by lifting them in prayer, God will come through for them and touch the lives of those they are ministering to around the world.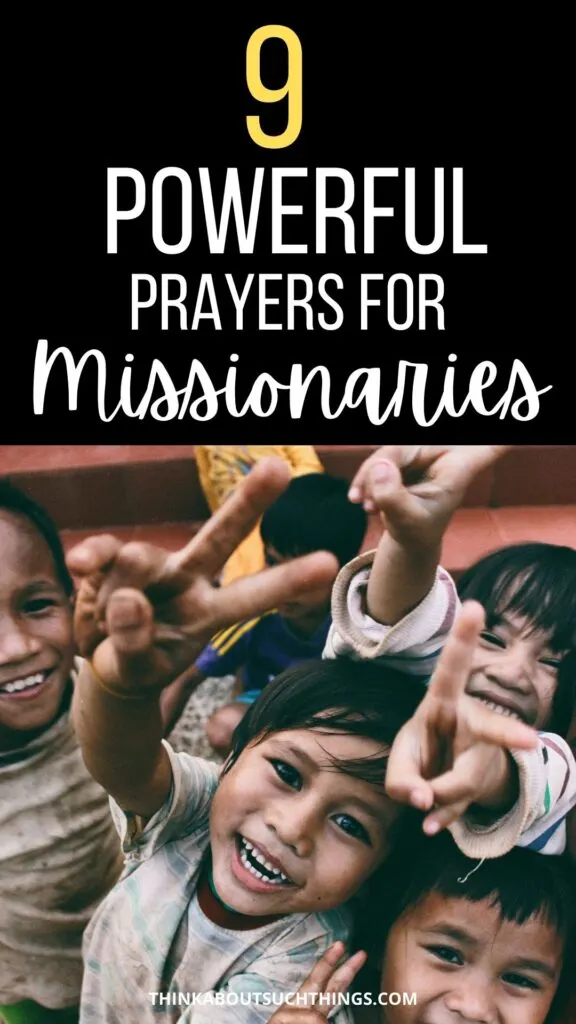 Other times it can feel like they are working under brass heaven. This means it's spiritually hard to reach people. They are cold toward the gospel, and there is much spiritual warfare.
An ancient missionary was St. Patrick! He went through the wringer, but so many people were brought to the Lord because of his work. You can read more about his life here: St. Patrick's Breastplate and Life.
We can help our fellow brothers and sisters by praying for them! Below are 9 prayers you can pray for the missionaries around the world. These are short prayers, but before we dive into them I do want to share some tips.
How to Use these Missionary Prayers
It's easy to just repeat a prayer that is written, but that's not actually what prayer is. Prayer is communicating with the Lord. When we communicate with someone we don't read off someone else's words to them. We speak from our heart and mind.
This is what the Lord wants from us as well. So, my encouragement is that the prayers I have in this post would be an inspiration to you on what and how you can pray.
Here are some of my tips:
Make these missionary prayers personal. If you know names of these missionaries or ministries use them while praying. If you are praying for a whole mission team keep in mind to pray for unity. And if you know something specific that they are facing, pray for it!

Be sensitive to the Holy Spirit. Sometimes He will bring things to your mind and heart to pray.

Use the prayer points as guide to help you know what to pray for.

These prayers and prayer points can also be used for pastors who have started churchs or ministries in a different nation or location then their home.

If you are praying for a short mission trip. I would encourage you spend a little time daily to pray for the mission trip to be fruitful and that everyone on the team would flow in unity and love.
>>Learn More About Prayer Here
Prayers for Missionaries
1. Prayer for Protection
PRAYER POINT – Pray for a hedge of protection for missionaries who have gone to places that are unsafe or where they are facing persecution. God knows how to protect those He has called to minister to the needs of the lost. Psalm 19:14 is a promise of protection from God. It says God will rescue and protect those who love Him and acknowledge His name.
Pray for His angels to watch over them and to hide them from the plans and schemes of the enemy.
Lord, I pray that you protect the missionaries you have sent to preach the good news of the gospel to others around the world. Watch over them day and night, and shield them from any dangers. I ask that You would send Your angels around about them and place a hedge of protection over them. In the mighty name of Jesus, amen.
2. Prayer for Favor
PRAYER POINT – One thing that missionaries need is the favor of God to access places that they otherwise would not on their own. Pray that God will give them the favor to travel freely, meet those in authority who can help them, and succeed in their mission trips.
Lord, you have called your righteous servants to reach the lost, and I ask that you surround them with your favor as with a shield (Psalm 5:12). Grant them access to the places you know they need to be, and open doors for them that only you can. Place them in the right place and right time so that may accomplish everything you have for them. In the name of Jesus, amen!
3. Prayer for Revival
PRAYER POINT – As Christians, we long to see revival when we minister the gospel in places where the people don't know Jesus Christ. Revival is the power of God in action, and it assures us that God is touching the lives of others. We want for there to be salvation, healings, and miracle. Today, you can pray that missionaries will witness revival on the mission field.
Lord, I pray for a revival in the places you have sent your missionaries. Touch the lives of those they minister to in a special way. As your missionaries preach your Word, testify with miracles, signs, and wonders, and the gifts of the Holy Spirit (Hebrews 2:4). Pour out your Spirit a
4. Prayer for Salvation
PRAYER POINT – The essence of going into the mission field is for missionaries to see many souls saved by believing in Jesus. God sent His Son, Jesus, into the world so that those who believe in Him will not perish but have eternal life (John 3:16).
Pray that missionaries will see many people get saved, and serve the Lord Jesus Christ.
Lord, may the missionaries you send to different parts of the world see many people get saved. May your Spirit move in the hearts of those who hear your Word and let them surrounded to you. Let their lives be touched by your presence and forever changed. In Jesus' name! Amen!
5. Prayer for Wisdom
PRAYER POINT – Some instances call for wisdom on the mission field, and one prayer we can pray for missionaries is one of wisdom. God gives us wisdom when we ask Him, and He finds no fault with our asking (James 1:5).
Lord, grant your missionaries wisdom in the work you have called them to do. May they remember to come to you first when they don't know what to do about a situation or person in the mission field. Help them to make wise decisions that will keep them safe, and promote the gospel. In Jesus' mighty name, amen.
6. Prayer for Courage
PRAYER POINT – Some situations that missionaries go through require courage to deal with and overcome. God has promised that He is with us wherever we go, and we do not need to fear what is around us (Joshua 1:9). Pray for missionaries to have courage as they navigate the environment they find themselves in as they minister.
Lord, fill your missionaries with the courage they need to handle difficult and puzzling situations. Remind them that you are always with them, and they do not need to fear. Give them the boldness they need to preach the gospel and minister to those in need. In the name of Jesus, amen.
7. Prayer for Strength
PRAYER POINT – It is normal for missionaries to get weary as they do their work in the mission field. God promises that He will give strength to the weary, and increase the power of the weak (Isaiah 40:31). Pray that God will give His missionaries the strength they need to do His work.
Lord, I pray that you will give your missionaries the strength to continue doing your work with zeal. When they get weary, renew their strength and empower them to keep going. Give them the opportunity to find rest and feel refreshed that way they can move forward. In the name of Jesus, amen.
8. Prayer for Faith
PRAYER POINT – Missionaries need to have the faith to believe for miracles in the lives of those they minister to every day. We know that faith comes by hearing, and hearing by the Word of God (Romans 10:17). Ask God to fill His missionaries with the faith that moves mountains.
Lord, I pray that you will strengthen the faith of your missionaries so that they can witness many miracles in the lives of others. As they read and hear your Word, may their faith grow. Surround them with others that will encourage their faith and help them mature in it. In Jesus' name amen!
9. Prayer for Patience
PRAYER POINT – It is important to be patient when you are ministering to others because not all people learn at the same rate or do things at the same pace. Abraham waited patiently and saw the Lord's promise for a son manifest (Hebrews 6:15). When missionaries are patient in the mission field, they will see what God promised them when they started their journey.
Lord, grant your missionaries patience as they walk others through the journey of growing in their relationship with Christ. Show them that you are at work in the places you have sent them, and you will fulfill your word to them. In Jesus' name, amen.
Your Prayers Matter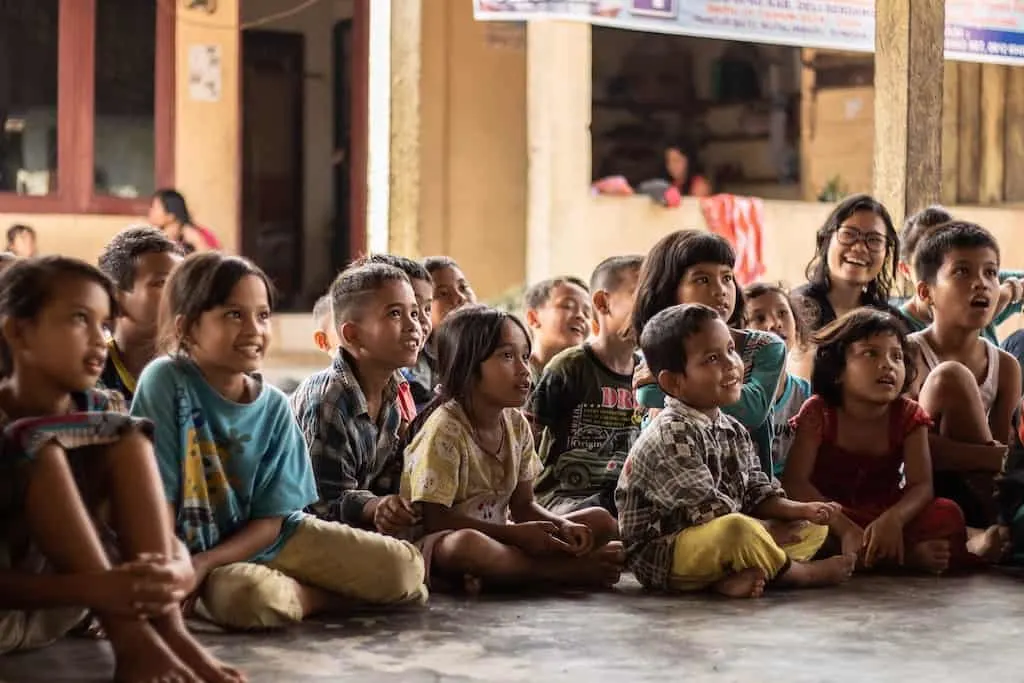 I want to close by encouraging you. Prayer has the ability to change circumstances and situations in people's lives. But not just on a personal level…prayer has the ability to change a nation. We see this all over the Bible!
Your prayers make a difference! And missionaries need all the prayers they can get because of face many hardships as they spread the gospel!
More on Missionaries
Explore the world of missions with these 12 incredible books.
Jackie worked as a missionary for years in Hong Kong.
---
Well, I hope you have enjoyed these prayers for missionaries and that they encouraged you to get with God and pray.
If you would like to leave a comment you can do so below. I would love to hear from my readers and what the Lord is doing in and through you.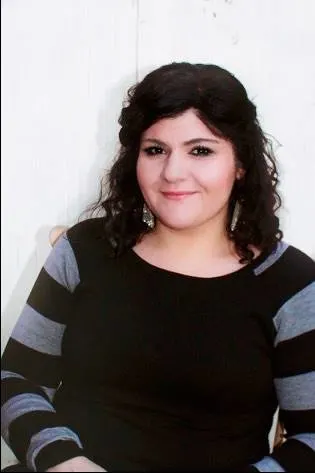 Melissa is a passionate minister, speaker and an ongoing learner of the Bible. She has been involved in church and vocational ministry for over 18 years. And is the founder of Think About Such Things. She has the heart to equip the saints by helping them get into the Word of God and fall more in love with Jesus. She also enjoys family, cooking, and reading.
She has spoken in churches in California, Oregon, Texas, and Mexico and has been featured in Guidepost Magazine and All Recipes Magazine. Read More…