Prayers are powerful! They have the ability to bring about blessing and protection. In this article, we will look at powerful prayers for your sister that can help her be protected and guided by the Lord.
When I was growing up I always dreamed of having a sister. Someone who I could connect and relate with. This sadly, never happened but I was blessed with 3 brothers. But I do know many family members and good friends that have wonderful sisters.
And depending on the season or their walk in Christ they might be in need of prayer. This is when you come in, being an awesome sister or brother! But before we dig into these prayers lets cover some important tips.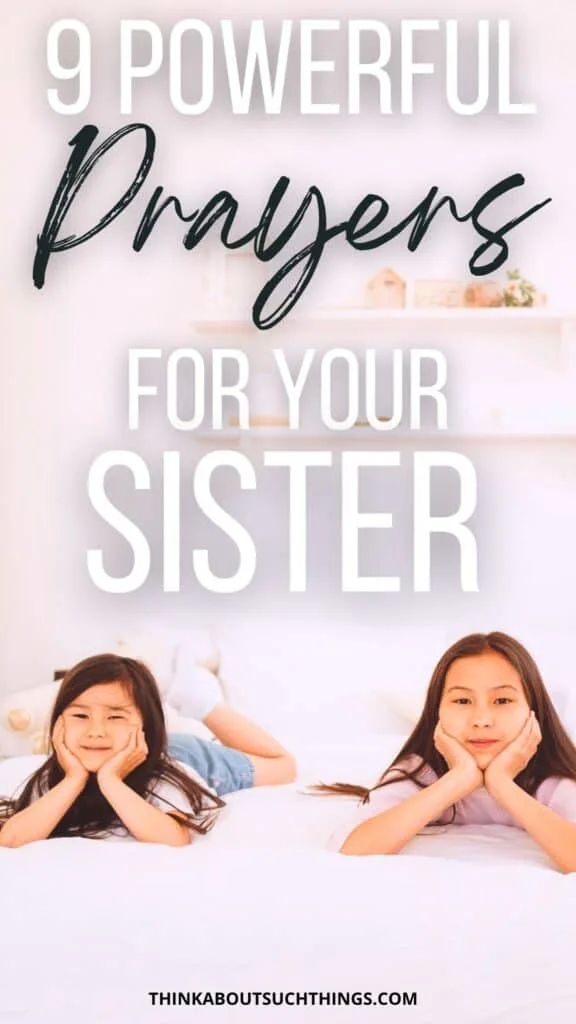 Important Tips for Praying for Your Sister
If you have checked my other written prayers you will notice I have this section in the article. This is because I find it SUPER important. So, please don't skip this part! It's short section, but it will better your prayer time with the Lord.
When praying written prayers be specific to your sisters needs. A lot of these prayers are generalized to help relate to many people. For example your sister needs prayer for strength. This could be strength because she is going through a hardship like a divorce or break-up. Or your sister needs strength because she is moving to a new city and will have start a new job.

Whatever the case make sure when you pray to be specific.

It's ok to change the prayer and make it personal! I actually recommend it. Make them your own…Remember God wants to hear from your heart. He doesn't care about fancy or eloquent prayers. He cares about YOU!
Prayers For Sisters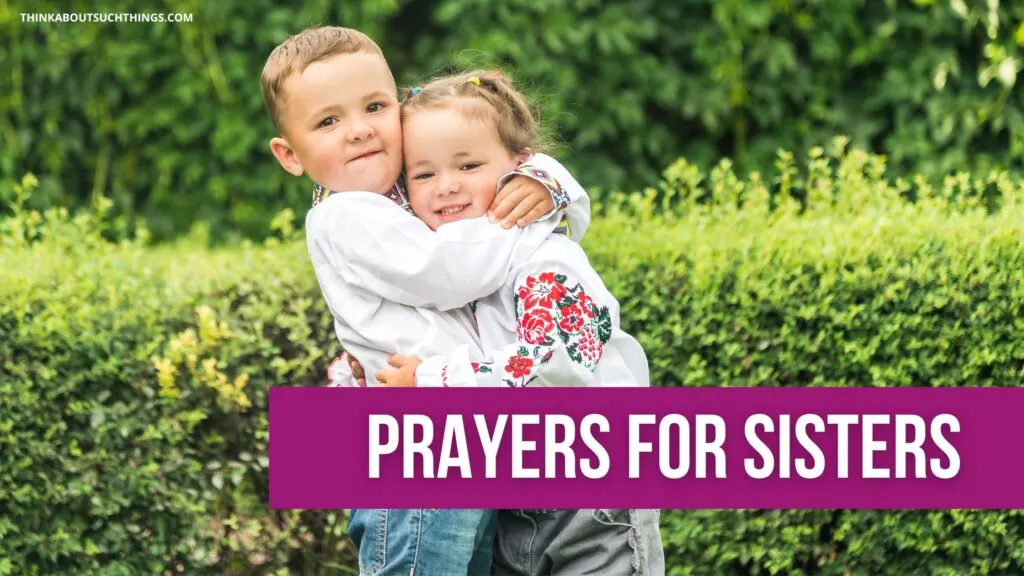 Prayer of Blessing for your Sister
Jesus, I come before You today and ask that you would bless my sister. She is a blessing in my life and I am so thankful for her. Continue to give her strength and courage as she faces the day's tasks ahead of her. Let Your love flow into her heart so that it overflows onto those she encounters during this day. Grant her the desires of her heart and let her always be reminded of Your unfailing love. In Jesus' name, amen!
Prayer of Wisdom for your Sister
Lord, I ask that You would impart Your wisdom to my sister. Let her be a light in this dark world and give her the strength to stand against evil. Guide her steps as she sets out on a new day and grant her the knowledge needed for whatever challenges lay before her today. I ask that You would keep her safe from all harm and help her to always see Your hand in the everyday events of life. In Jesus' name, amen!
Prayer for Protection over your Sister
Heavenly Father, I come before you today and ask that You would protect my sister. May a hedge of protection go up around her so that she is shielded from any danger or attack. Let Your angels encamp around her and keep her safe in every situation she encounters today. Lord, may she always know your presence as a source of comfort and peace. In Jesus' name, amen!
Healing Prayer for My Sister
Father God, You are our Great Physician! So, I lift up my sister to You. She has been struggling with her health and has been sick. And I ask that You would stretch out Your mighty hand and heal her. That she would no longer feel pain but be made 100% whole. That all sickness would leave her body and that You would give many good healthy years of life. In Jesus' mighty name, amen.
Prayer for Open Doors for your Sister
Heavenly Father, I ask that You would open doors of opportunity for my sister today. I ask that she would have opportunities arise where she is able to use her gifts and talents in a way that glorifies You. I pray that she would have eyes to see and ears to hear when these doors open. That she would not miss the opportunity but say yes to them. I also ask that these opportunities will be an avenue of blessing not only for her but also for those around her! In the mighty name of Jesus.
Prayer for Safe Delivery for My Sister
Lord Jesus, as my sister goes into labor today, I pray for a safe delivery. That everything would happen with ease and no complications. Bless her doctors with wisdom, and patience. I aslo, I pray that my sister would be filled with Your peace and that she wouldn't feel any pain. That she would put her trust in You, Lord. And I pray for my new baby niece/nephew would be born in perfect health. In the name of Jesus, amen.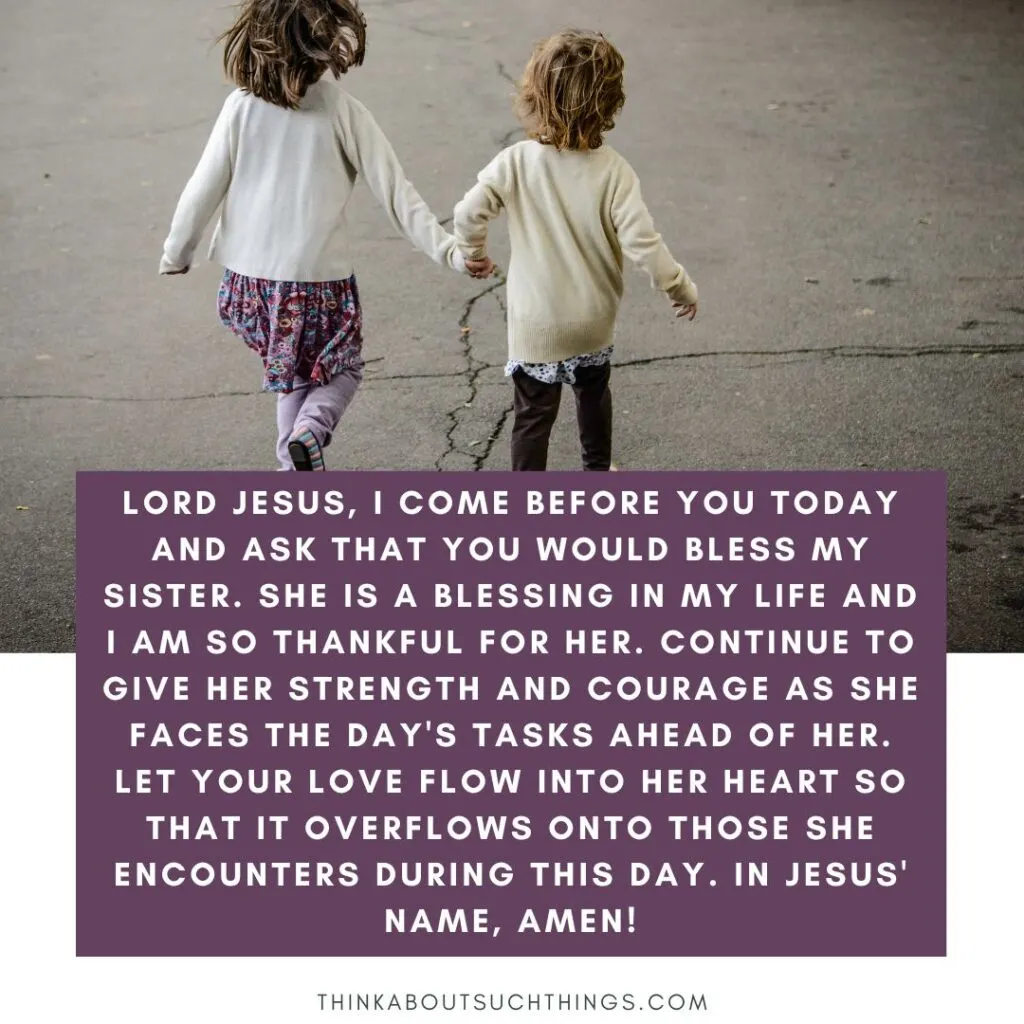 Prayer of Guidance for your Sister
Heavenly Father, I come to you and ask that You would guide my sister. Let her be aware of the direction she should go in all situations today. Help her recognize Your voice speaking into her heart and mind. Lead her in paths of righteousness for Your name's sake! Protect my sister from making a wrong choice or decision by allowing it to be a detour away from her destiny. I ask that You would give my sister favor with all who she encounters today and allow them to recognize the calling on her life! In Jesus' name, amen!
Prayer of Breakthrough for your Sister
Father God, I come before You and ask that you would break through every barrier in my sister's life. Let her live a life of victory over all things! I ask that You would give her the strength and courage to face all obstacles with boldness! Help her stand strong when she is feeling frustrated, remind her of Your great love. Help her to feel Your presence as she goes through this day and let that be enough to carry her forward. In the mighty name of Jesus, amen!
Prayer for you Sister to Draw Closer to Jesus
Heavenly Father, I come to You today and ask that you would bring my sister closer into Your presence. May she feel your arms around her as she goes throughout the day reminding her of who she is in Christ! Let her draw strength from Your presence and may she know that You are always with her. Lord, I ask that you would help my sister to stay in the Word today during this time of trial! Remind her of how much You love her and let everything remind her of who she is as a child of God! In Jesus' name, amen
Prayer of Peace for my Sister
Lord, I pray that You would grant my sister peace. May she be full of Your joy and overflowing with a spirit of rest! When she is feeling overwhelmed, may You be her peace and joy. May my sister know that when everything else fails in this world and all hope seems lost, Your love will always remain! May she place all of her burdens at Your feet and be reminded that this world is not hers. Remind my sister today that You watch over and she needs not to worry! In Jesus' name, amen
Prayer for my Relationship with my Sister
Lord, I come before you asking you to bless my relationship with my sister. There have been some hardships and rocky moments, but You are the God who can make a bumpy road smooth. So, I ask that You would make our path smooth, heal our hearts, and bring a greater level of unity. Let us have a deep connection that comes only from You. That our love for each other would also grow. So, that our relationship may bring You joy and glory. In Jesus name, amen.
Pray for More Family Members
If this post has stirred your faith to not just pray for your sister but also to pray for other family members and friends. And if you would like some inspiration please check out these prayers as well!
Well, I pray that your sister is well, and bless by our Lord. May He shine His face upon you and her! In Jesus' name!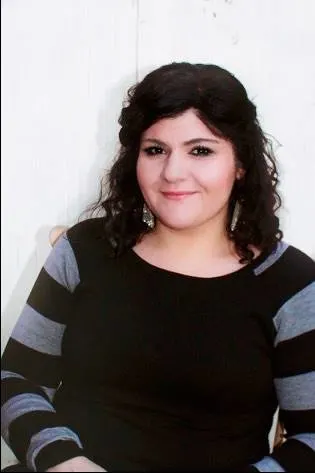 Melissa is a passionate minister, speaker and an ongoing learner of the Bible. She has been involved in church and vocational ministry for over 18 years. And is the founder of Think About Such Things. She has the heart to equip the saints by helping them get into the Word of God and fall more in love with Jesus. She also enjoys family, cooking, and reading.
She has spoken in churches in California, Oregon, Texas, and Mexico and has been featured in Guidepost Magazine and All Recipes Magazine. Read More…